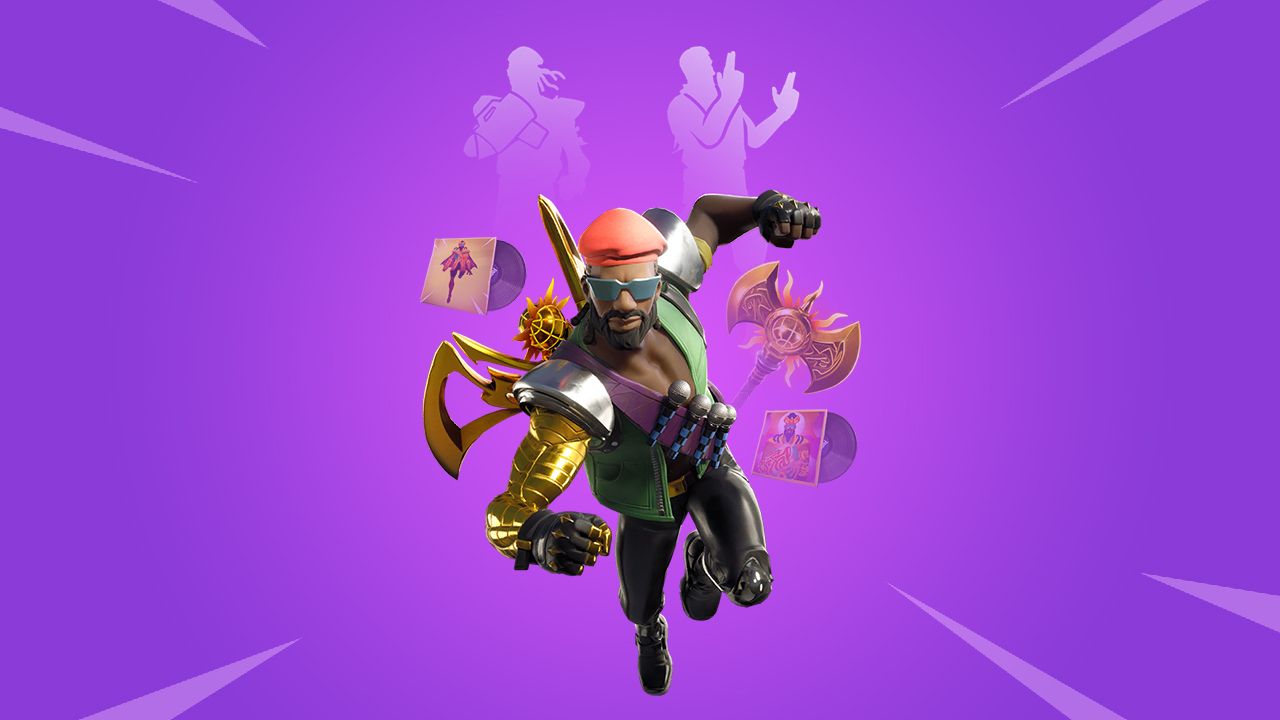 Last night, Fortnite's in-game MOTD updated to reveal that the previously leaked Major Lazer outfit would be coming to the Item Shop during the next refresh:
While only the Major Lazer outfit was shown off in this initial post, the other cosmetics that are releasing tonight have now been unencrypted and datamined. Here's a look at all of the items in the 'Lazerism' set: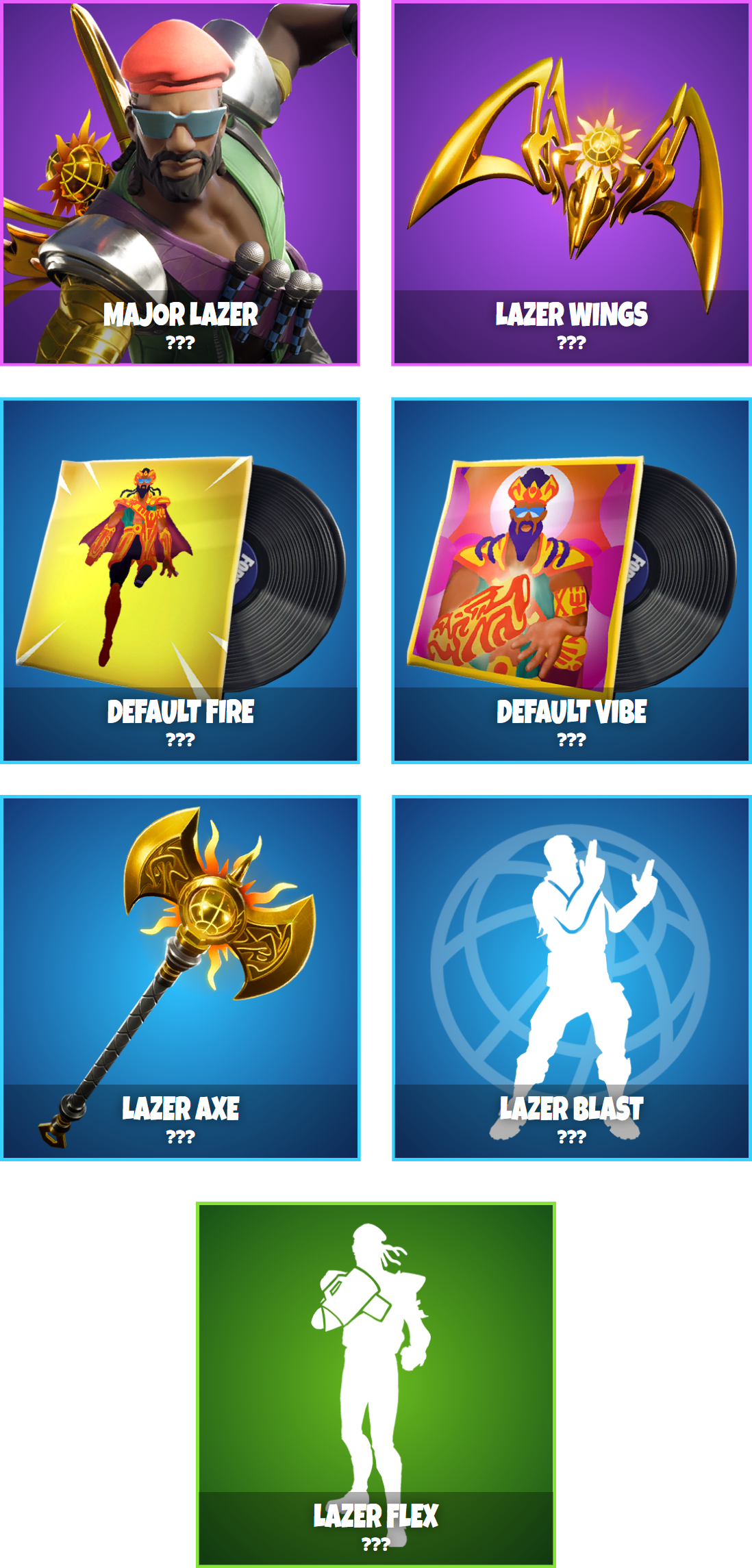 A bundle image is included in the decrypted files making it likely that we'll be able to buy every item with one purchase, though no price has yet been confirmed.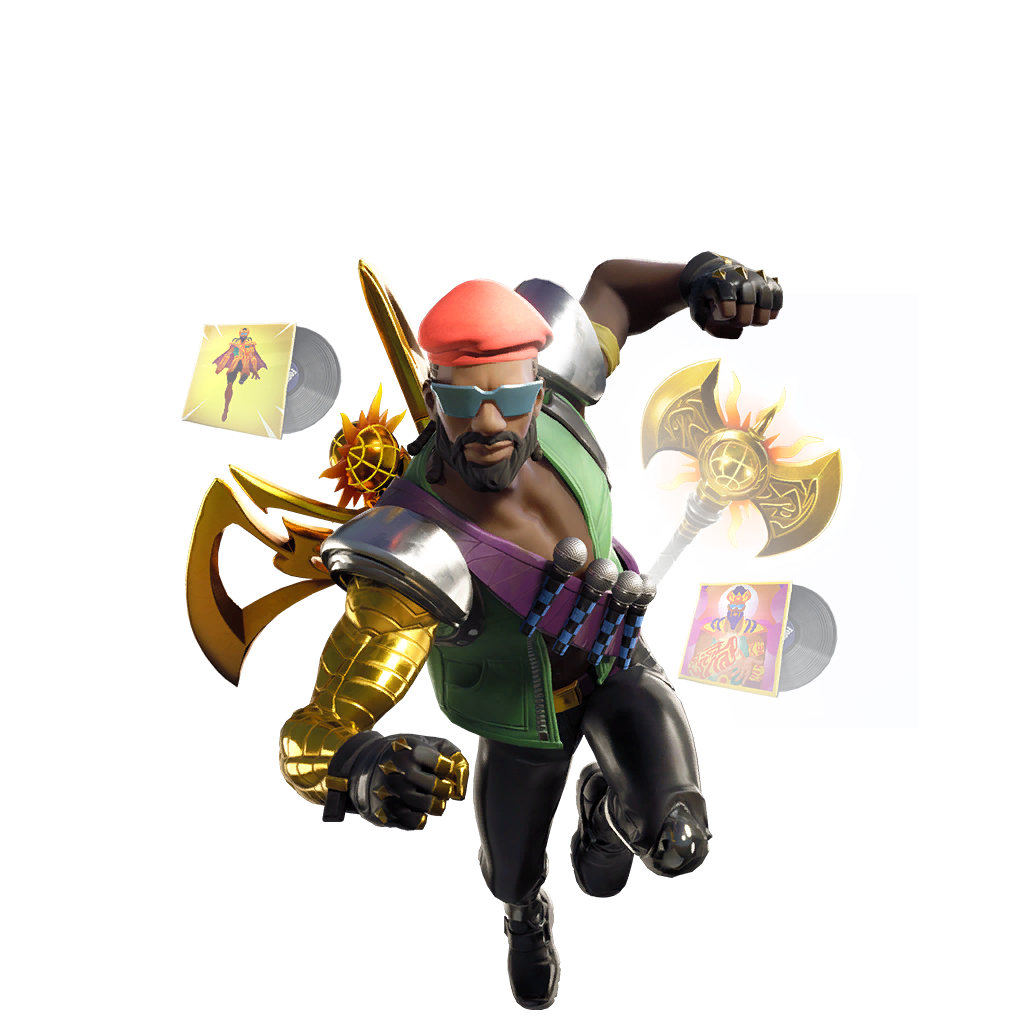 The Lazerism set will be available in the Item Shop tonight at 00:00 UTC (August 23rd), will you be picking any of the new items up?