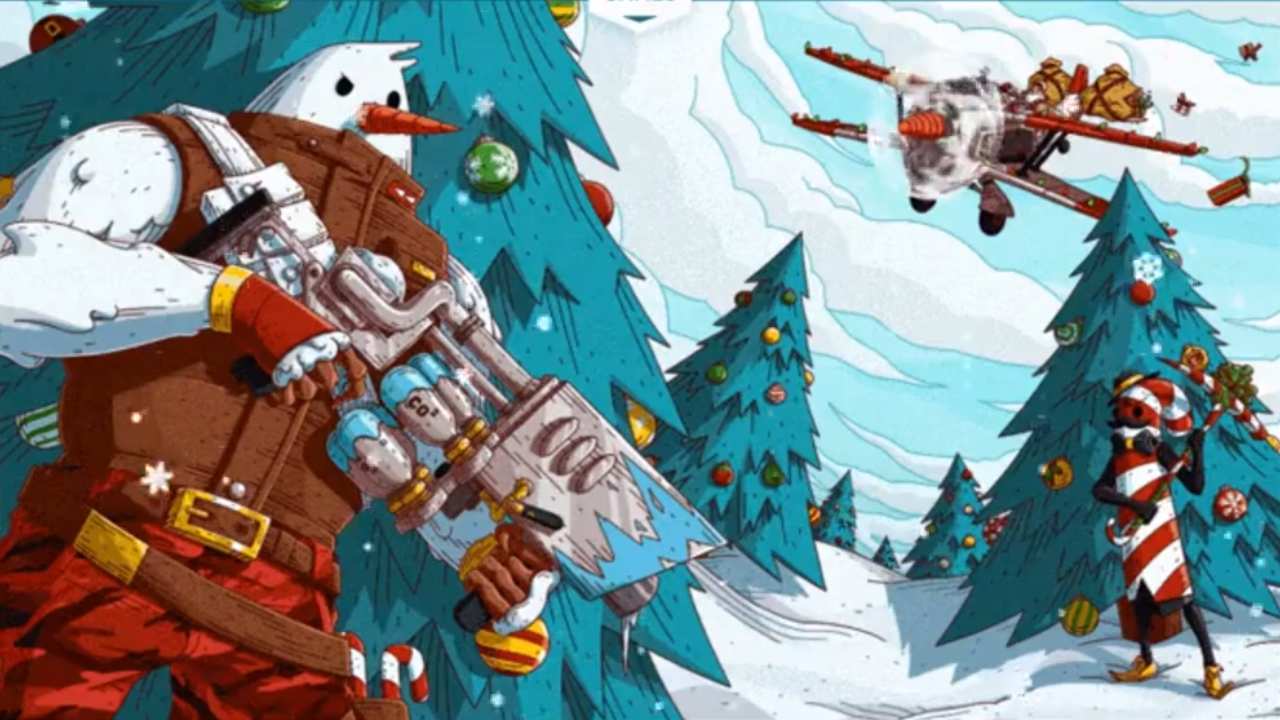 An upcoming Christmas video from Epic Games shows several unreleased cosmetics as well as some hints towards what we could see during this year's Winter event.
The video, which was originally spotted by Russian Twitch Streamer Spt083, shows the "Snowmando" Outfit (which was leaked in v15.00) holding the famous Snowball Launcher along with this Christmas message from Epic:
"Hoping your holidays are filled with Legendary Supply Drops!
- Your friends at Epic Games"
Along with "Snowmando", a brand new Outfit themed around a Candy Cane can be seen in the background, along with a brand new Harvesting Tool. These cosmetics are not currently in the files and it's presumed they'll be added in the upcoming v15.10 Patch which is expected to be released early next week.
The X-4 Stormwing Plane can also be seen in the background flying over the two characters and dropping presents below. This is likely to hint the return of the vehicle after not being seen in Battle Royale since Season 8 of Chapter 1.
Stay tuned on our Twitter and Instagram for additional updates.