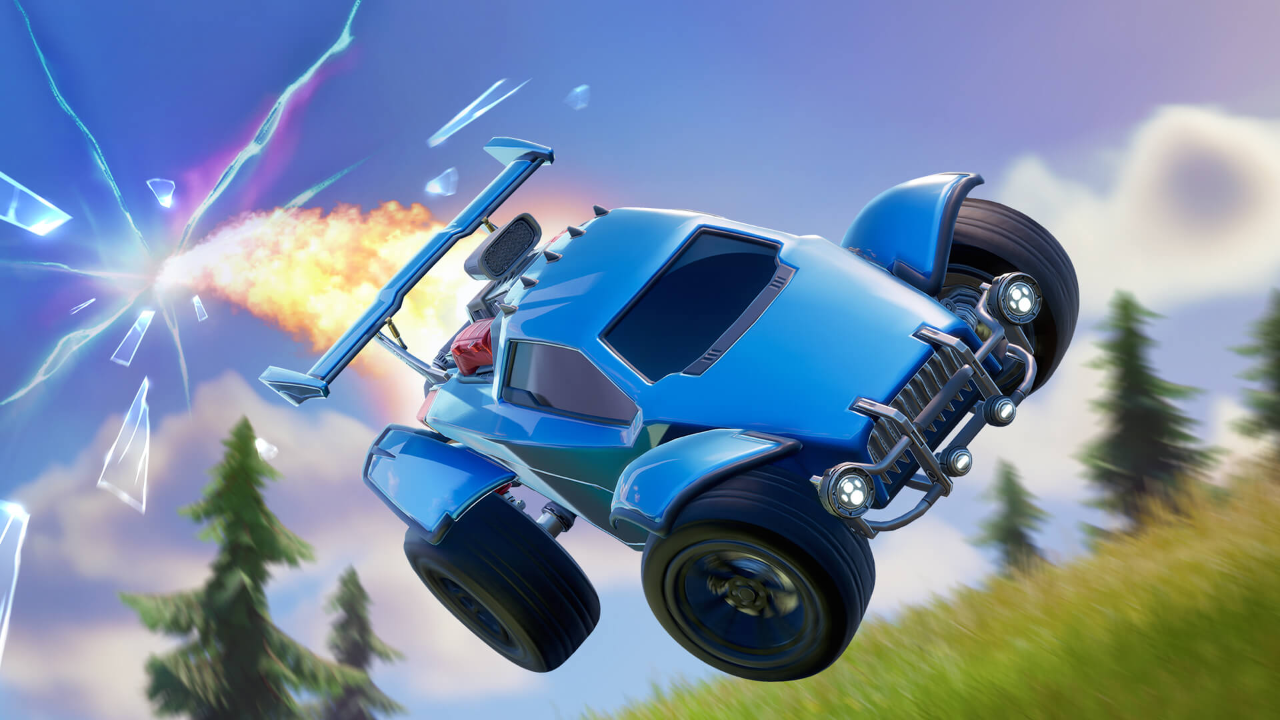 The final major update of Chapter 3 is here, adding the new Grapple Glider to Battle Royale and introducing the Big Battle Limited Time Mode.
Octane's Newest Destination

In v22.10, the Octane vehicle from Rocket League boosted into Fortnite for creators to rev up their islands. Now, with v22.40, Octane has boosted into Battle Royale and Zero Build. This Battle Royale/Zero Build version is balanced for these modes, but it still has rocket boosters, supersonic speed, and the ability to jump, double jump, dodge, take flight, and drive on walls!
Glide to Safety with the Grapple Glider

An enemy coming right at you? Or even worse, an enemy coming right at you while they're in an Octane? Make a swift getaway with the Grapple Glider — pull yourself into the air by aiming at a hard surface, then deploy your Glider to land in safe territory.

You can find Grapple Gliders from the ground, Chests, Chrome Chests, and Supply Drops. They have limited charges, so it's not a bad idea to save your Grapple Glider for emergencies!
Have a Big Time in the Big Battle LTM

Look around you: it's A LOT of players on your team. In the new Big Battle Limited Time Mode, you're in a team of 40 facing another team of 40. The match begins with the Storm already circling the first zone, and you'll see Uncommon-rarity items already in your loadout. The result? The action starts right away in this fast-paced, Zero Build LTM. To help you defeat the other team even faster, loot in Big Battle is Rare-rarity or higher.
Explore the Battle Royale Island... Outside Battle Royale
In the v22.30 patch, the Battle Royale Island became a "starter island" for creating your own Battle Royale experience in it, or for just wandering around. You can also jump into an experience made by someone else! With this new way to explore the Battle Royale Island, Epic has announced that Battle Lab will be vaulted in v23.00.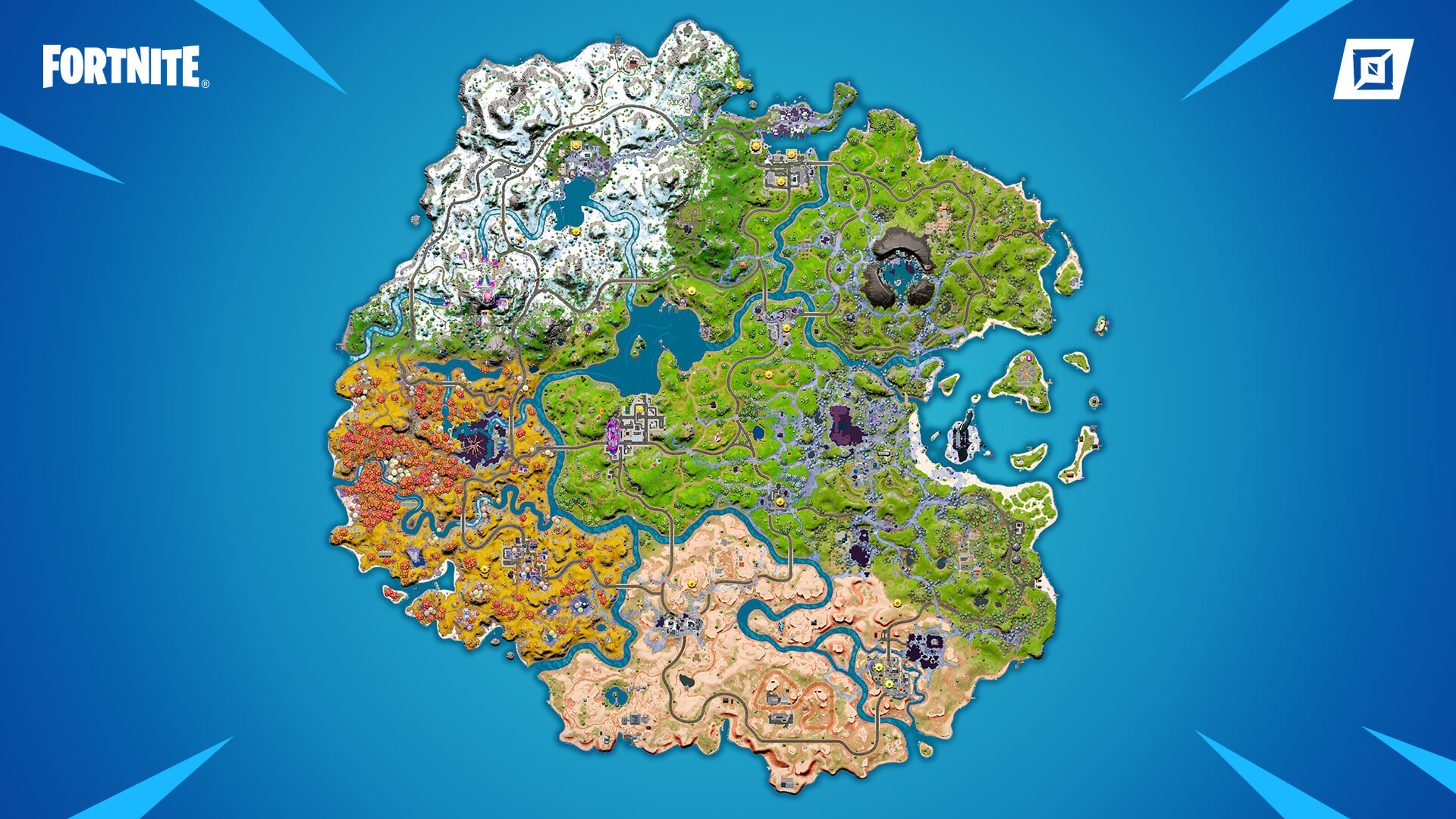 Mobile Improvements
The Interact icon has been completely removed from the Fire button on mobile. Specific "Use" actions will now be represented by their own icon, meaning that, for example, eating and drinking actions will have their own icon now.
Competitive Notes
Octane is not included in competitive playlists.
Major Bug Fixes
Fixed an issue in which some Outfits from previous Seasons' Battle Passes were missing colours.
---
To check out the new cosmetics added in v22.40, click here.
Follow us on Twitter (@FortniteBR) and Instagram (@FortniteBR) to keep up with the latest Fortnite news, leaks and more.