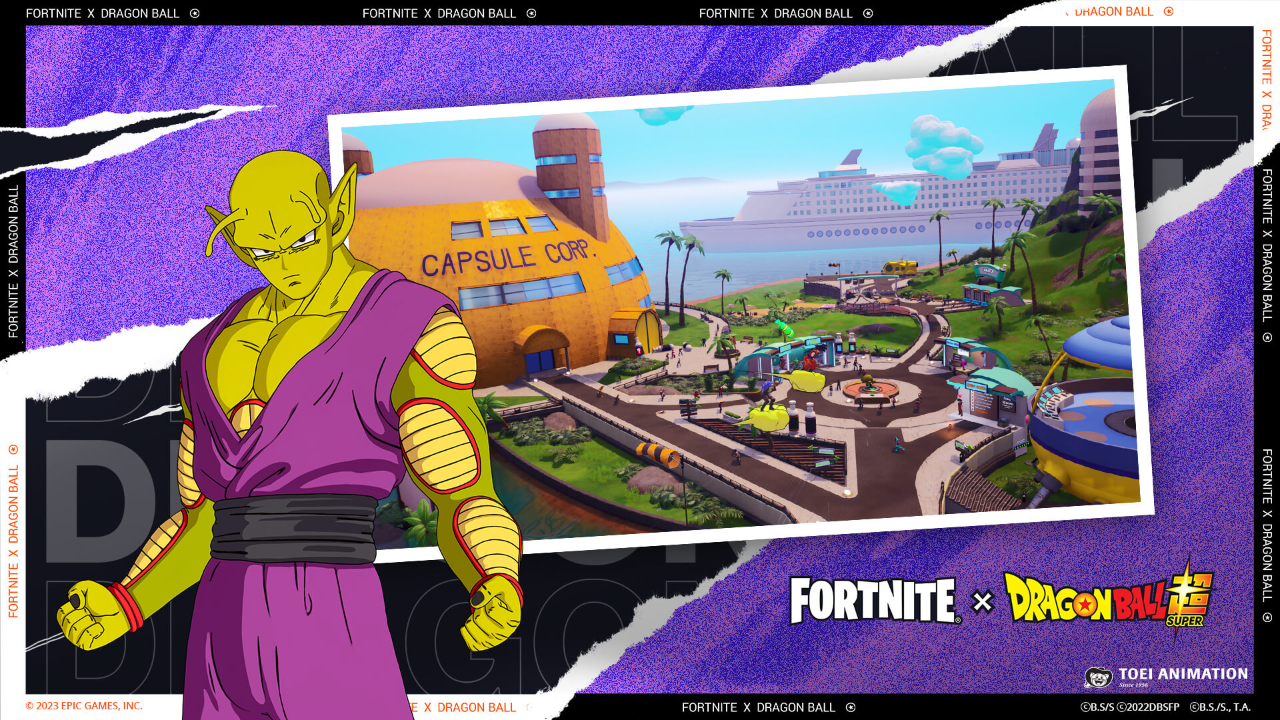 In the v23.30 update, Son Gohan and Piccolo from the Dragon Ball Super: SUPER HERO movie make their Fortnite debut, the Kamehameha attack item and Nimbus Cloud (Kintoun) mobility item are out of the vault, and Dragon Ball Adventure Island is back!
Go Beyond Once Again in Battle Royale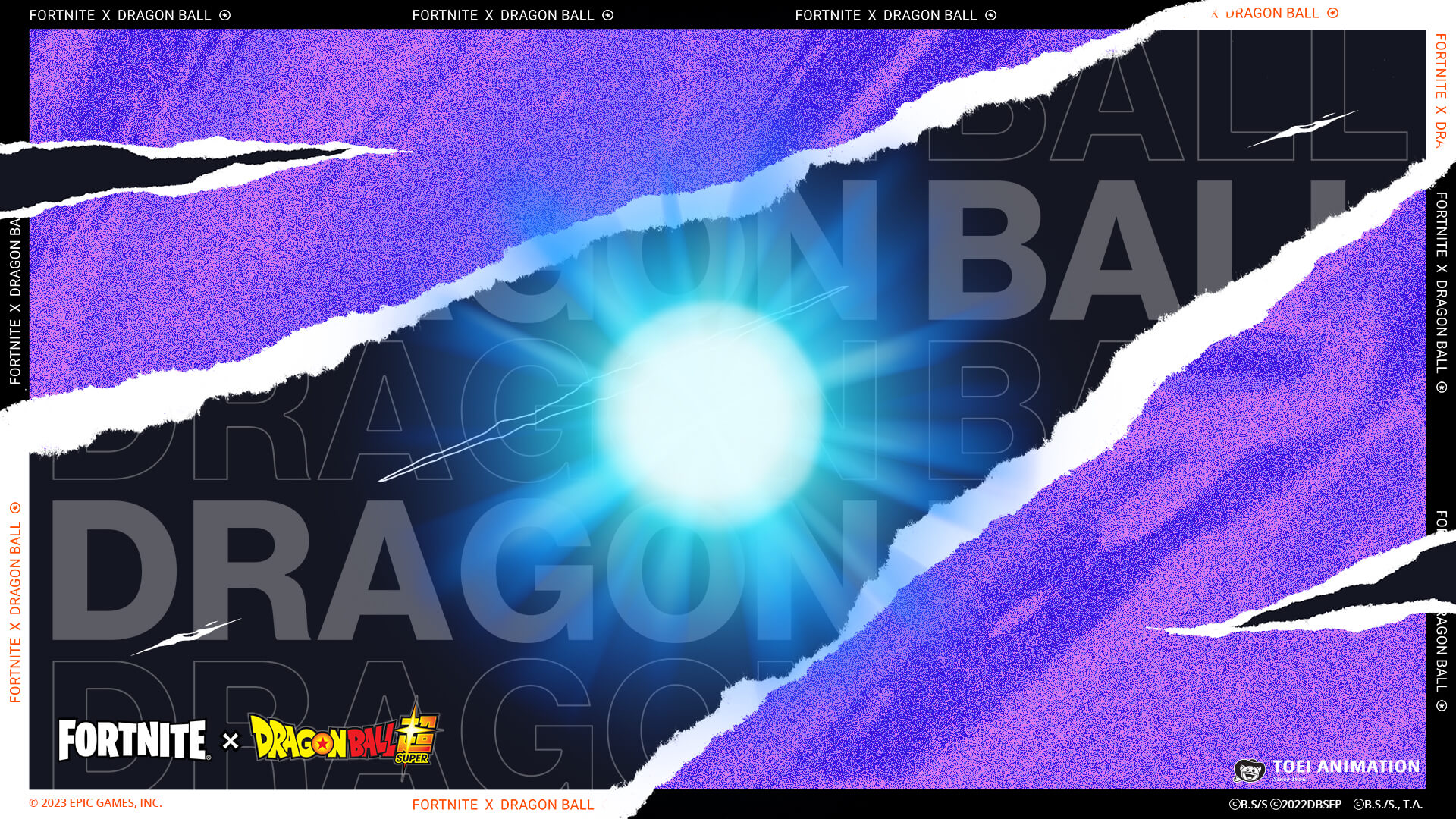 Throughout each match in Battle Royale/Zero Build, the Kamehameha and Nimbus Cloud (Kintoun) items will fall from the sky in capsules. Launch a devastating energy beam with the Kamehameha, and with the Nimbus Cloud (Kintoun), take flight around the Island! The frequency of capsules will increase as the Storm closes in, meaning the end of each match will be primetime for an epic showdown.

These two items will remain in Battle Royale/Zero Build until v23.40.
Beyond BR: Dragon Ball Adventure Island Returns
Back in Fortnite starting now, go on a Dragon Ball collecting adventure in Dragon Ball Adventure Island. Made by creator team Vysena Studios, this island features sites inspired by iconic locations from Dragon Ball — visit Goku's House, Kami's Palace, the Room of Spirit & Time, and Beerus' Planet! At any time during your adventure, test your power in Tenkaichi Budokai, the open PvP battle arena.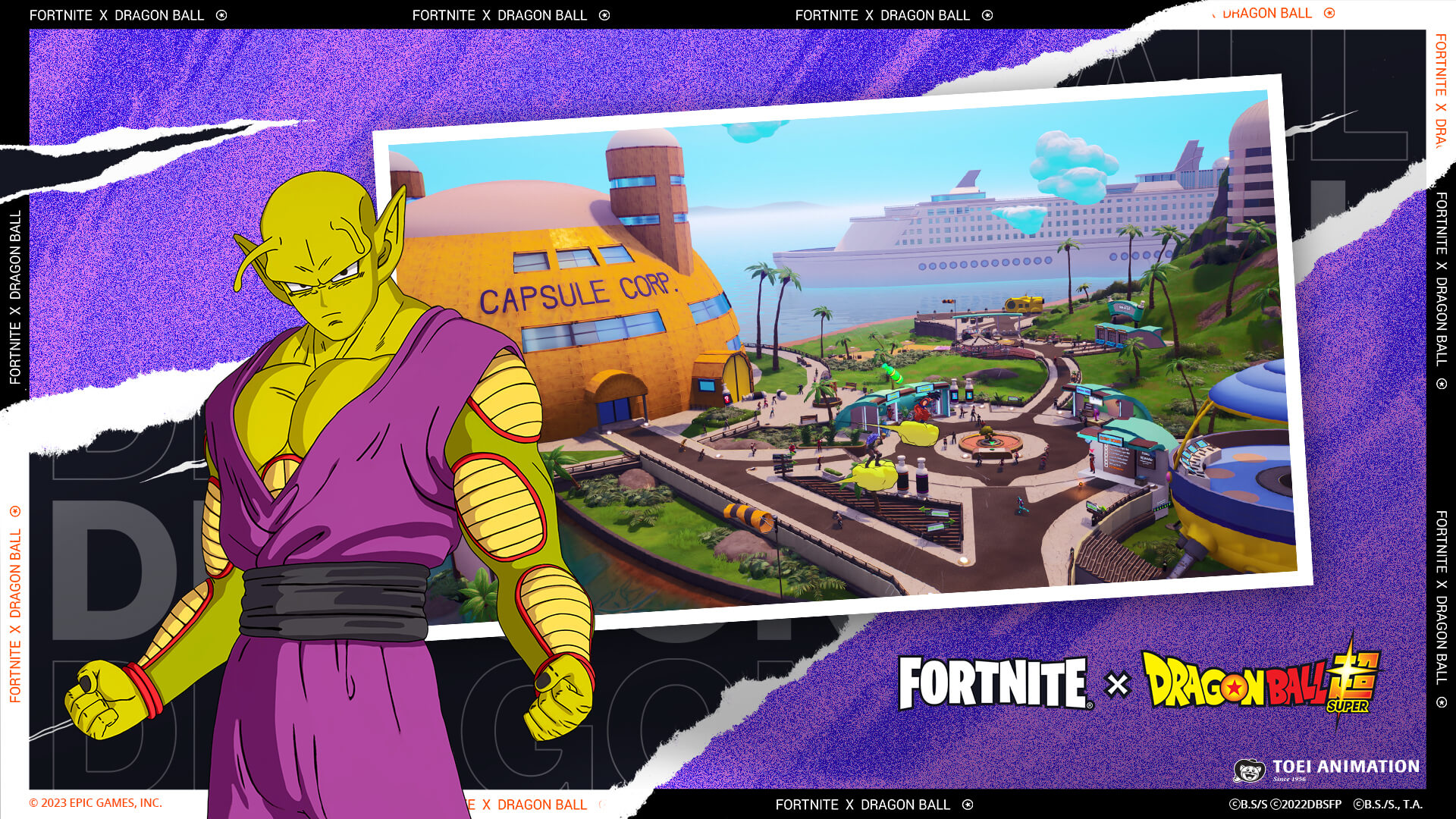 Starting January 31 at 9 AM ET, complete a Dragon Ball-themed Weekly Quest on this island to unlock the Gohan Beast Spray. And starting 9 AM ET on February 7, complete another Dragon Ball-themed Weekly Quest to unlock the Orange Piccolo Spray! Dragon Ball Adventure Island can be accessed from either the Discover screen or island code 5642-8525-5429.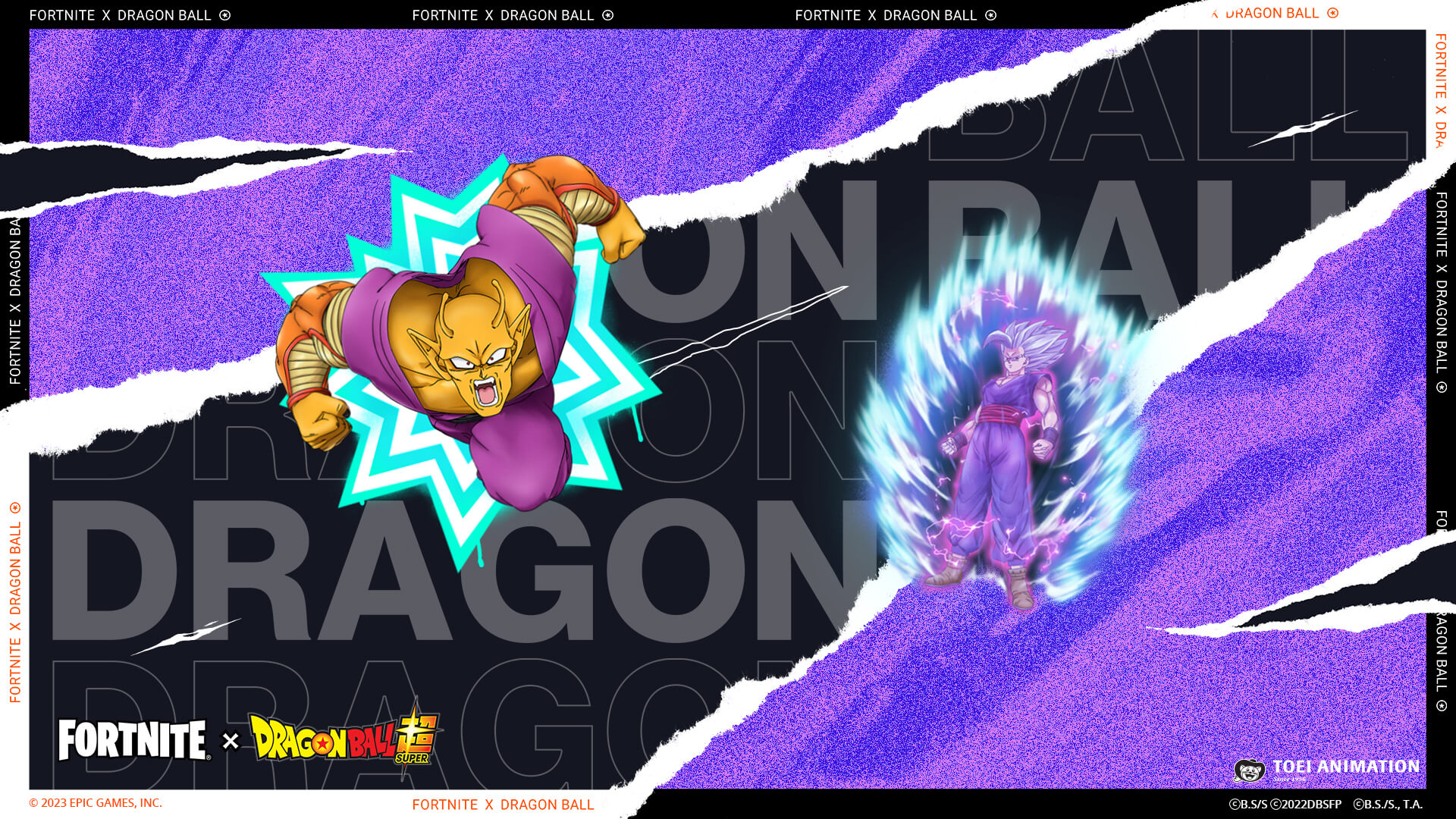 New Reality Augments
v23.30 introduces five new Reality Augments to Battle Royale. Power yourself up with:
Rift-Jector Seat
Anytime your Shield breaks, you'll rift into the sky after a short delay.

Shadow Striker
Become able to get Shadow Bombs from containers.

Icy Slide
Get a brief icy speed boost after sliding.

Harvester
Foliage you destroy will drop Big Bush Bombs and forageables. Also increases the effectiveness of eating forageables.

Mythic Munition
Obtain a Mythic Pistol.

Heads-up! New Reality Augments are discovered by selecting Reality Augments in matches. Rerolling does not discover new Reality Augments.
Weekly Quests Update
From v23.30 and onwards, Battle Royale Chapter 4 Season 1 Weekly Quests will no longer expire after a week. They will remain until the end of Season, meaning players can complete a set of Weekly Quests anytime until Chapter 4 Season 1's end date.
Other Updates
Wind currents will be disabled in Battle Royale/Zero Build for the duration of v23.30.
The Forecast Reality Augment has been adjusted to only show the next three Storm circles after being selected, instead of showing all future Storm circles.
Competitive Notes
The Kamehameha and Nimbus Cloud (Kintoun) items are not included in competitive playlists.
The Rift-Jector Seat Reality Augment is not included in competitive playlists.
Major Bug Fixes
The Guardian Shield now blocks the Deku's Smash ability.
Fixed the issue that caused us to disable the Party Time Reality Augment. This Reality Augment is now re-enabled.
Fixed some movement-related bugs.
Players who own the Battle Pass and have unlocked the Noble Shroud Back Bling prior to v23.20 will now receive the Back Bling.
Physics on the Joni the Red Outfit's cape are now behaving correctly.
The helmet on the Battle Hound and Molten Battle Hound Outfits no longer appears sideways.
Players can again Emote after a Victory Royale.
Players no longer take fall damage when sliding and using the Shockwave Hammer.
On touch devices, the Falcon Scout no longer goes up or down without players touching any button.
---
In other news, Epic Games has cancelled all Fortnite Late Game Cups for the remainder of Season 1. Click here to read more.
Follow us on Twitter (@FortniteBR) and Instagram (@FortniteBR) to keep up with the latest Fortnite news, leaks and more.