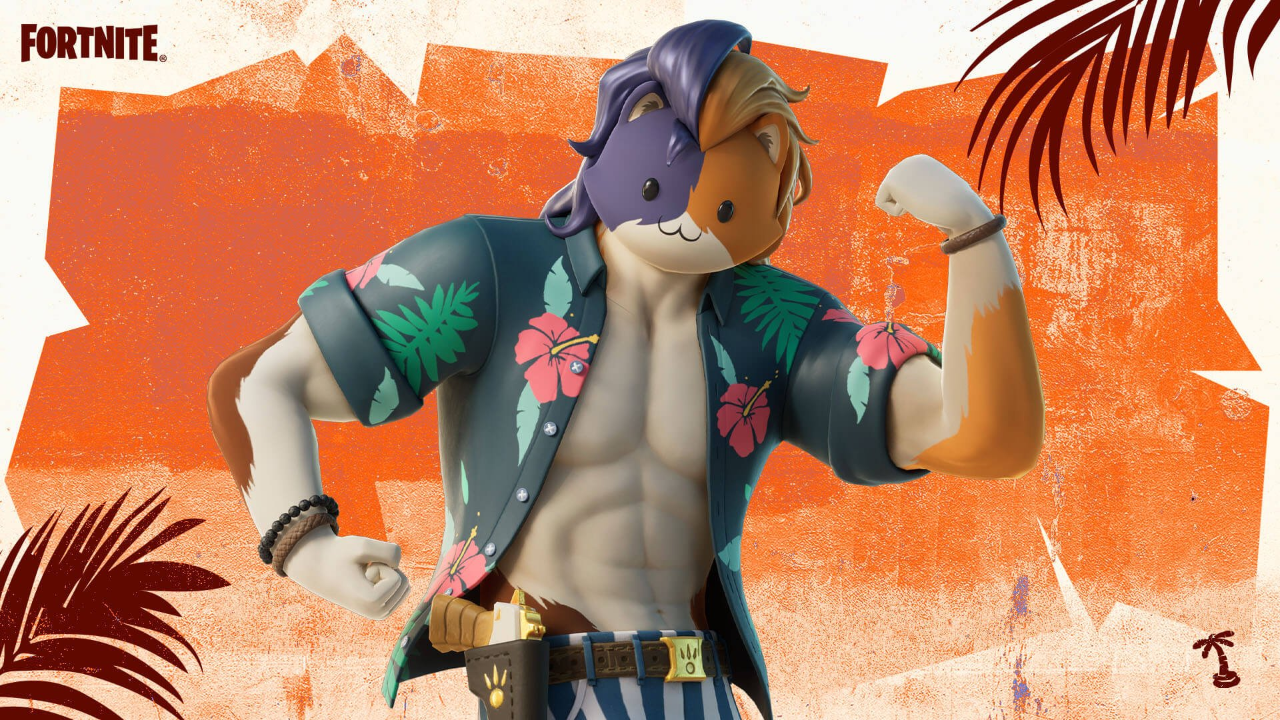 Fortnite the launch of the Summer Escape event, Fortnite has released the new 'Purradise Meowscles' Quests, which will reward players with the Outfit and matching set once completed.
Purradise Meowscles Quests
Page 1
Completing all the Page 1 Quests will reward you with the Purradise Meowscles Outfit.
Damage opponents with pistols or Heavy Sniper Rifles (500)
Rewards the Purradise Meowscles Loading Screen
Gain Shields (500)
Rewards the Calico-conut Back Bling
Fall 5 stories or more without taking fall damage (1)
Rewards the Calico Holiday Wrap
Bounce on bouncy objects (5)
Rewards the Purradise Vibes Music Pack
Collect fish (3)
Rewards the Self Reflexing Emote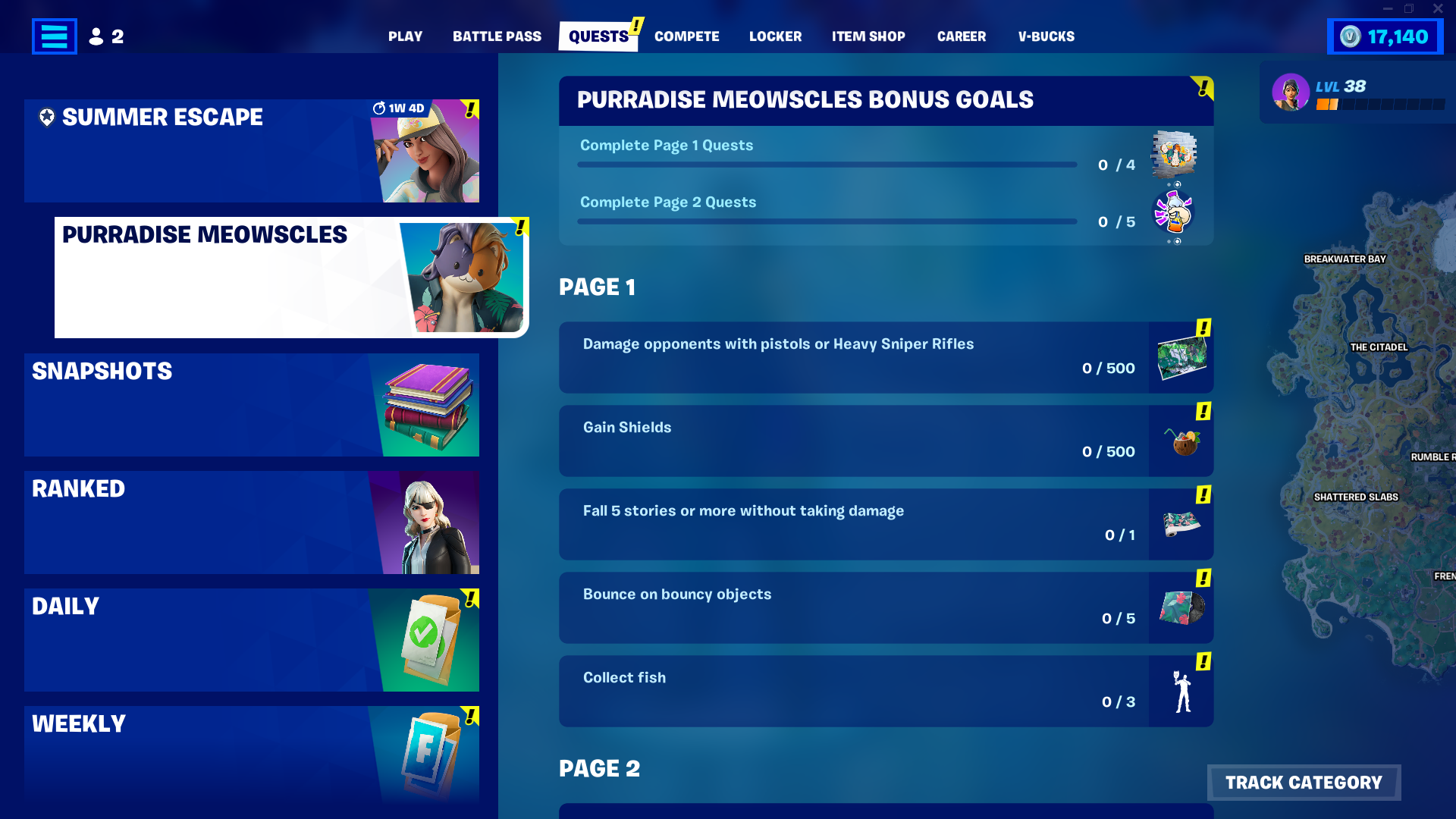 Page 2
The Page 2 Quests are unlocked once Page 1 is complete, and will reward you with the 'Clawesome' Style for the Outfit.
Deal Damage to opponents (7,500)
Rewards the Clawesome Meowscles Loading Screen
Carry a full stack of ammo 10 metres (10)
Rewards Banner Icon
Get eliminated in different matches (9)
Rewards the Beach Breezer Glider
Flip a vehicle (1)
Rewards the Purradise Pattern Wrap
Travel from Kenjutsu Crossing to Knotty Nets without touching water (2)
Rewards the Dune Scooper Pickaxe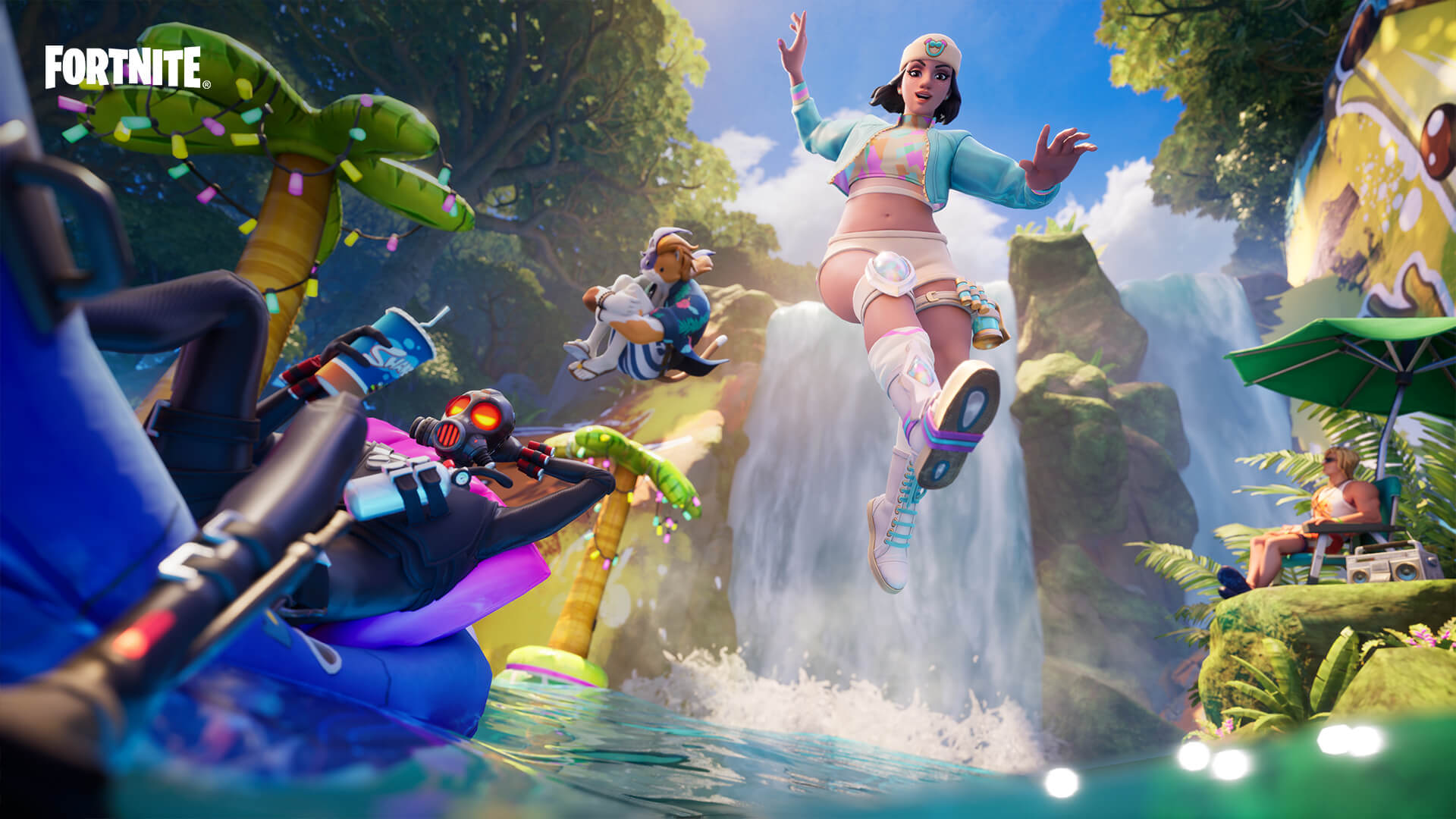 Exclusive to Battle Pass owners, the Purradise Meowscles Quests will remain available until the end of Season 3.
---
In other news, Fortnite has revealed three new Transformers Outfits. Click here to read more.
Follow us on Twitter (@FortniteBR) and Instagram (@FortniteBR) to keep up with the latest Fortnite news, leaks and more.