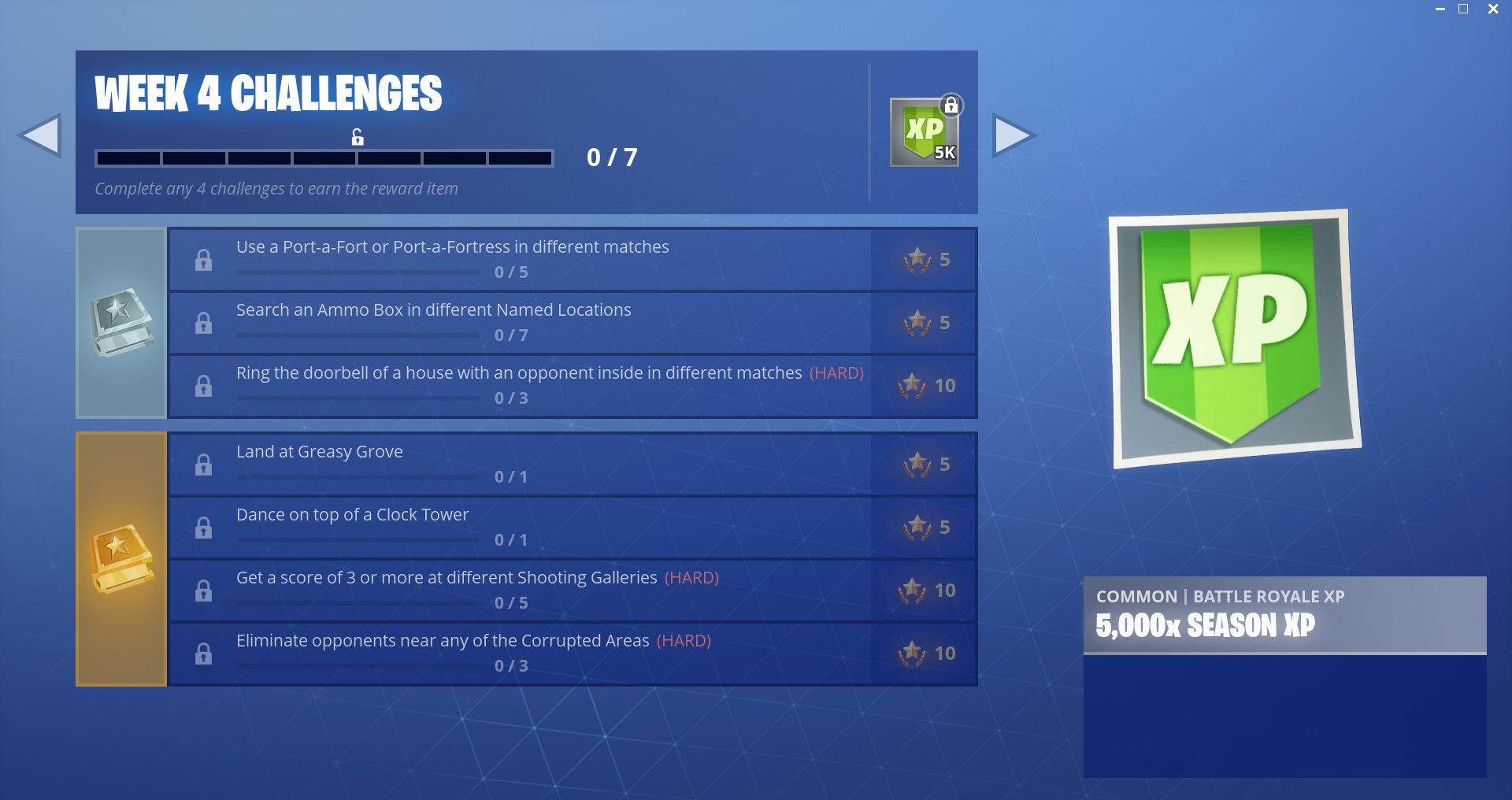 Its already the fourth week of Season 6 and a new set of challenges will unlock later today. Here's a quick preview of what to expect:
Free Challenges
Use a Port-a-Fort or Port-a-Fortress in different matches (5)
Search an Ammo Box in different Named Locations (7)
Ring the doorbell of a house with an opponent inside in different matches (3) (HARD)
Battle Pass Challenges
Land at Greasy Grove (1)
Dance on top of a Clock Tower (1)
Get a score of 3 or more at different Shooting Galleries (5) (HARD)
Eliminate opponents near any of the Corrupted Areas (3) (HARD)
Note: It is possible that these challenges change before release, do not take them as fact.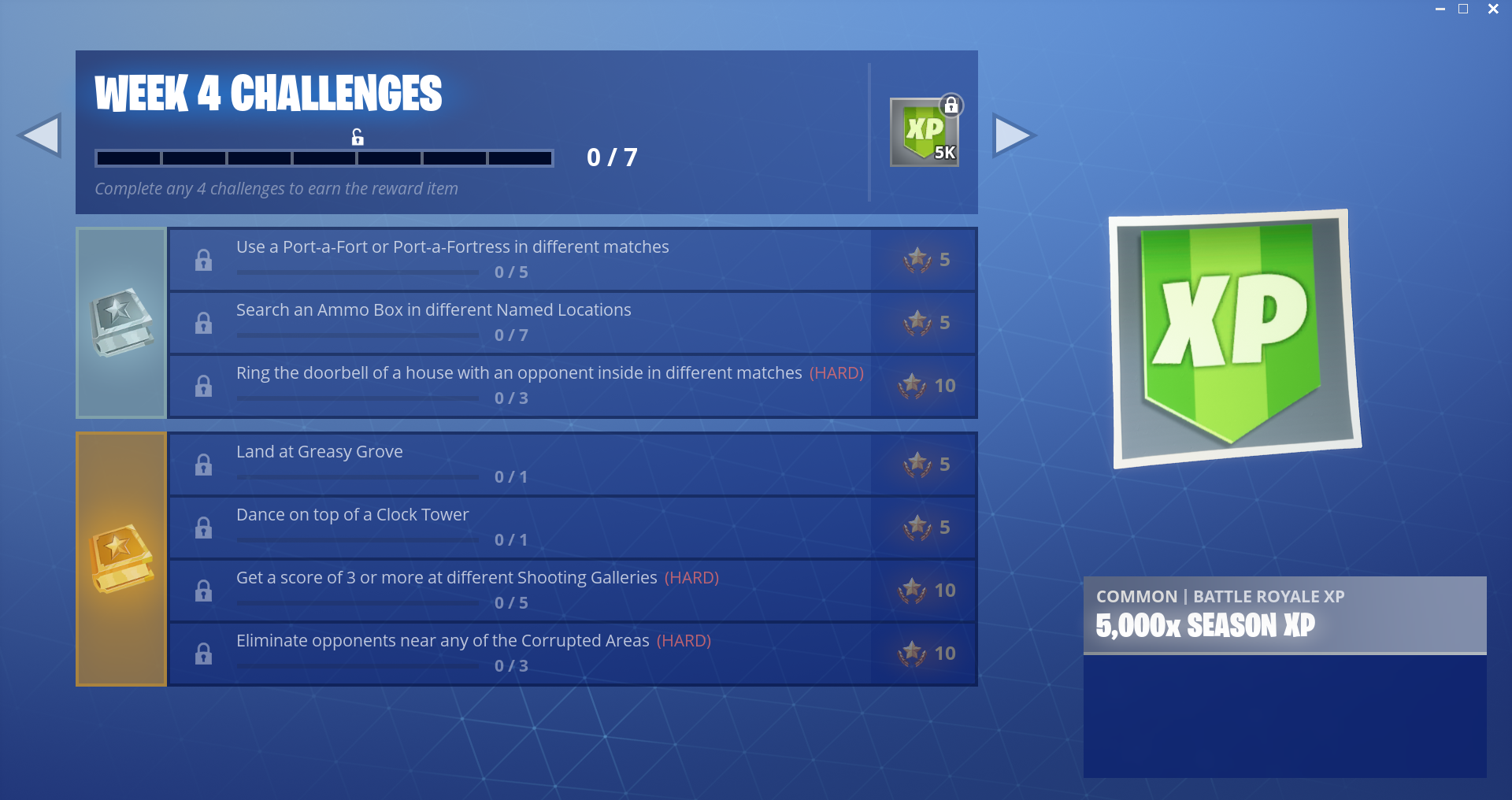 Week 4's challenges will unlock at 9am ET/2pm BST, approximately 2 hours from the writing of this post. Stay tuned.