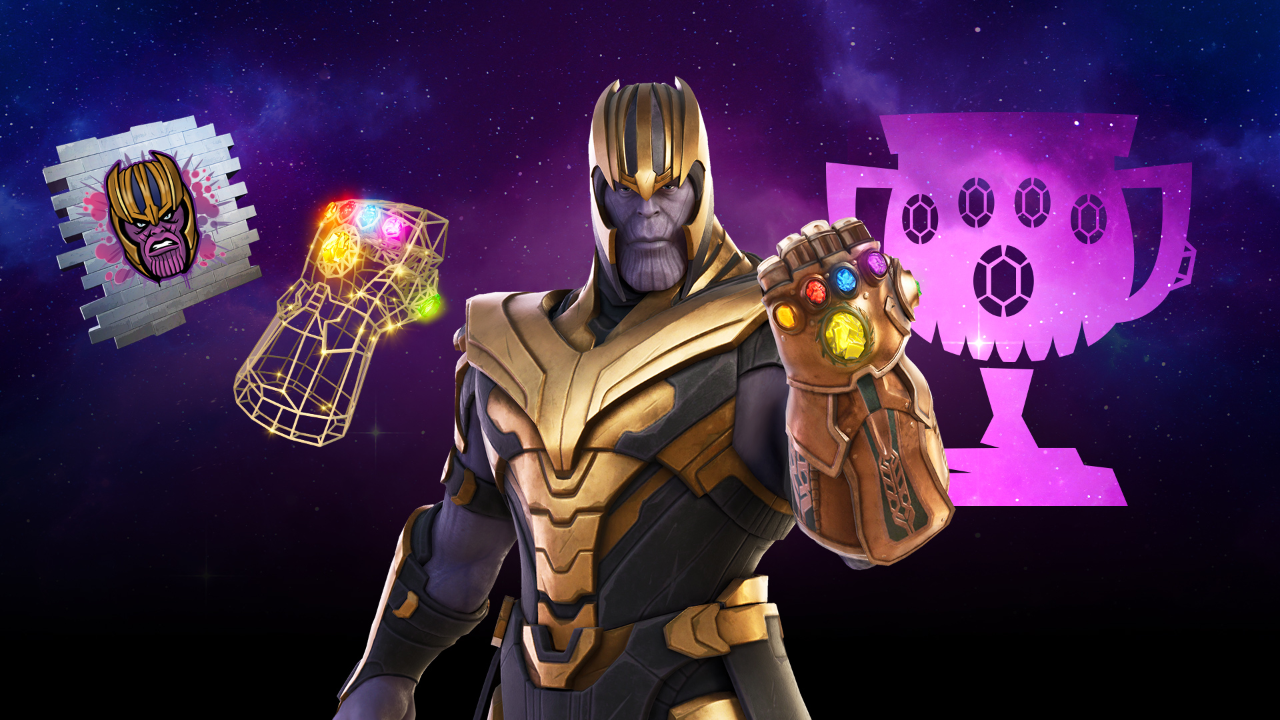 Thanos is returning to Fortnite, this time as an Outfit and with a new competitive Cup.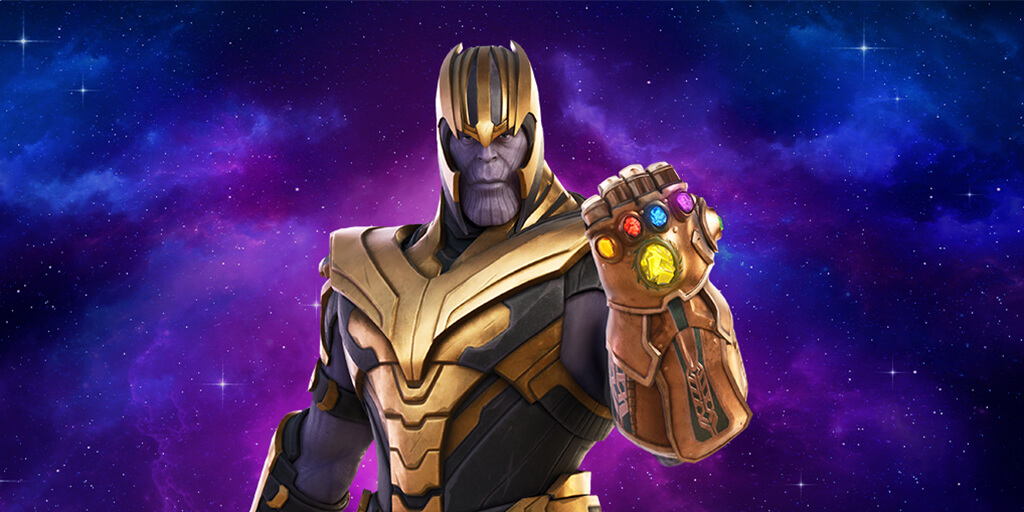 After three years since his original appearance in the Fortnite Infinity War LTM, Thanos will finally be coming to the Item Shop as a wearable Outfit soon. The Thanos Outfit, Infinity Gauntlet Back Bling and 'Thanos Watches!' Spray will all be available to purchase in the Item Shop on June 26, 2021 at 8pm ET.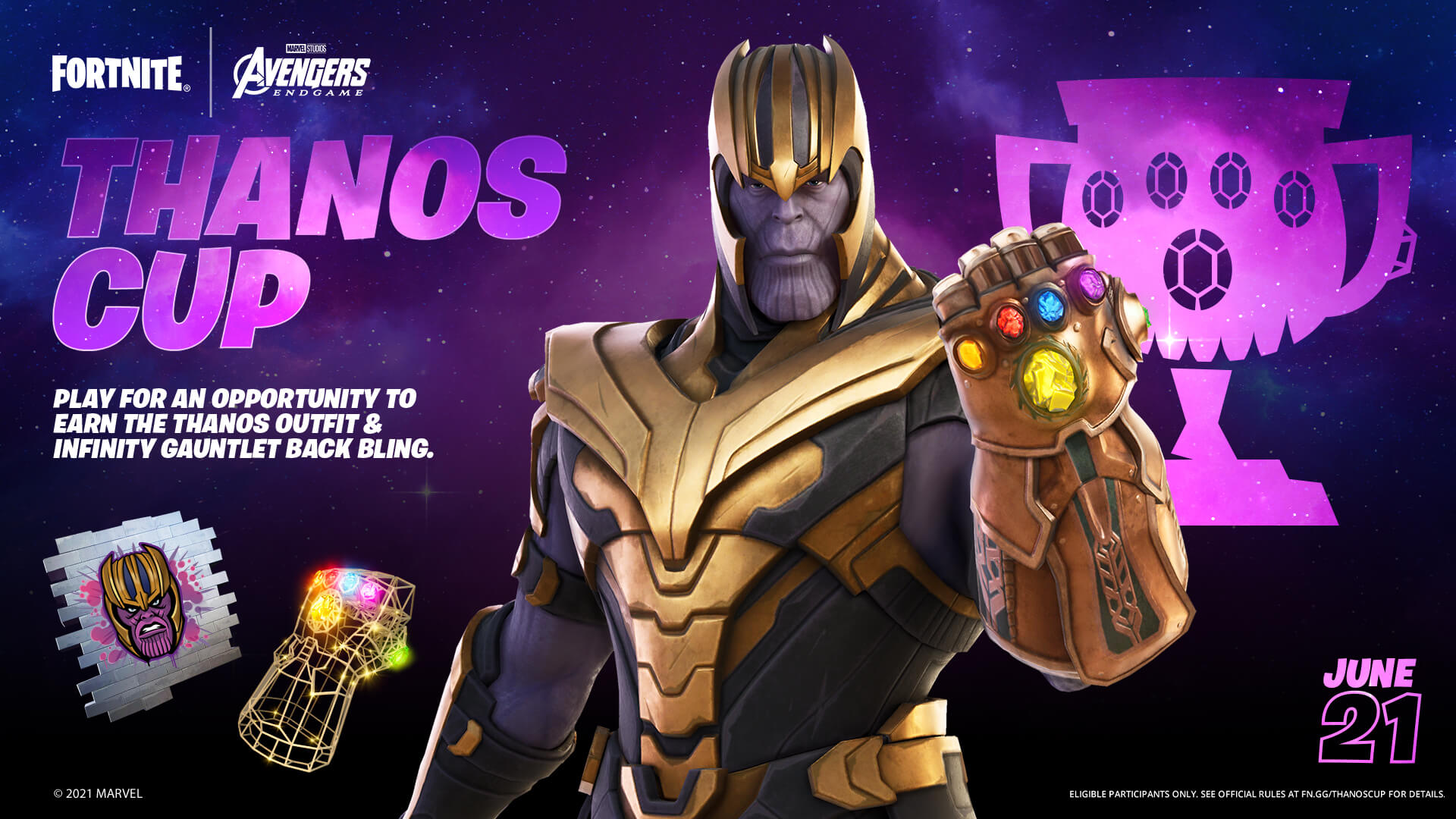 The Thanos cup will give players the opportunity to earn the new Avengers: Endgame-inspired cosmetics for free. Duos will be able to participate in a total of 10 matches in 3 hours to attempt to earn as many points as possible, with the top-performing players from each region earning the free items. Anyone who earns at least 8 points will unlock the 'Thanos Watches!' Spray.
In order to participate, all players must have an Epic Account at level 30 with 2FA enabled. To see the full tournament details and official rules, click here.