Unlock a free wrap and spray for watching Twitch Rivals on April 22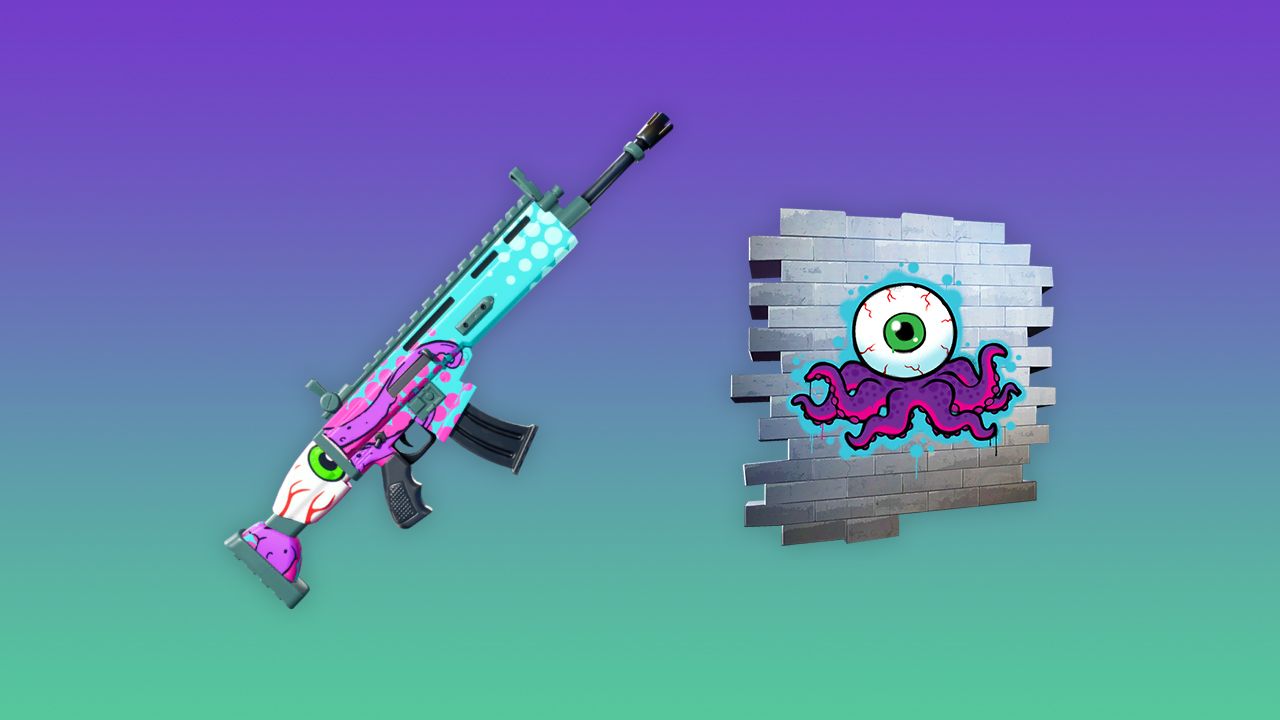 In a new tweet, Twitch has announced that you'll be able to unlock a free wrap and spray for Fortnite: Battle Royale by watching the Twitch Rivals SuperGames Finals today, April 22 for 30 minutes.
To be eligible, link your Epic Games account to Twitch by heading to the 'Connections' page in your Epic account settings, or clicking here. Once linked, simply watch 30 minutes of the stream on twitch.tv/twitchrivals today, April 22 at 5pm PT to unlock the following cosmetics (images below):
Octo wrap
Don't Blink spray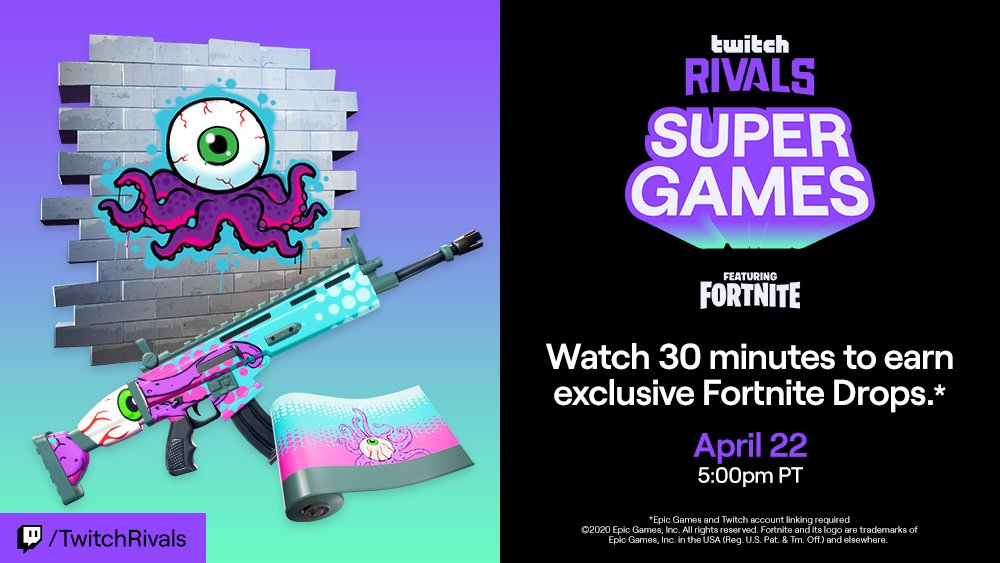 Don't want to miss out? Follow us @FortniteBR on Twitter, we'll tweet out when the stream is live so you can tune in!