A major Fortnite bug exposed player data for hackers to impersonate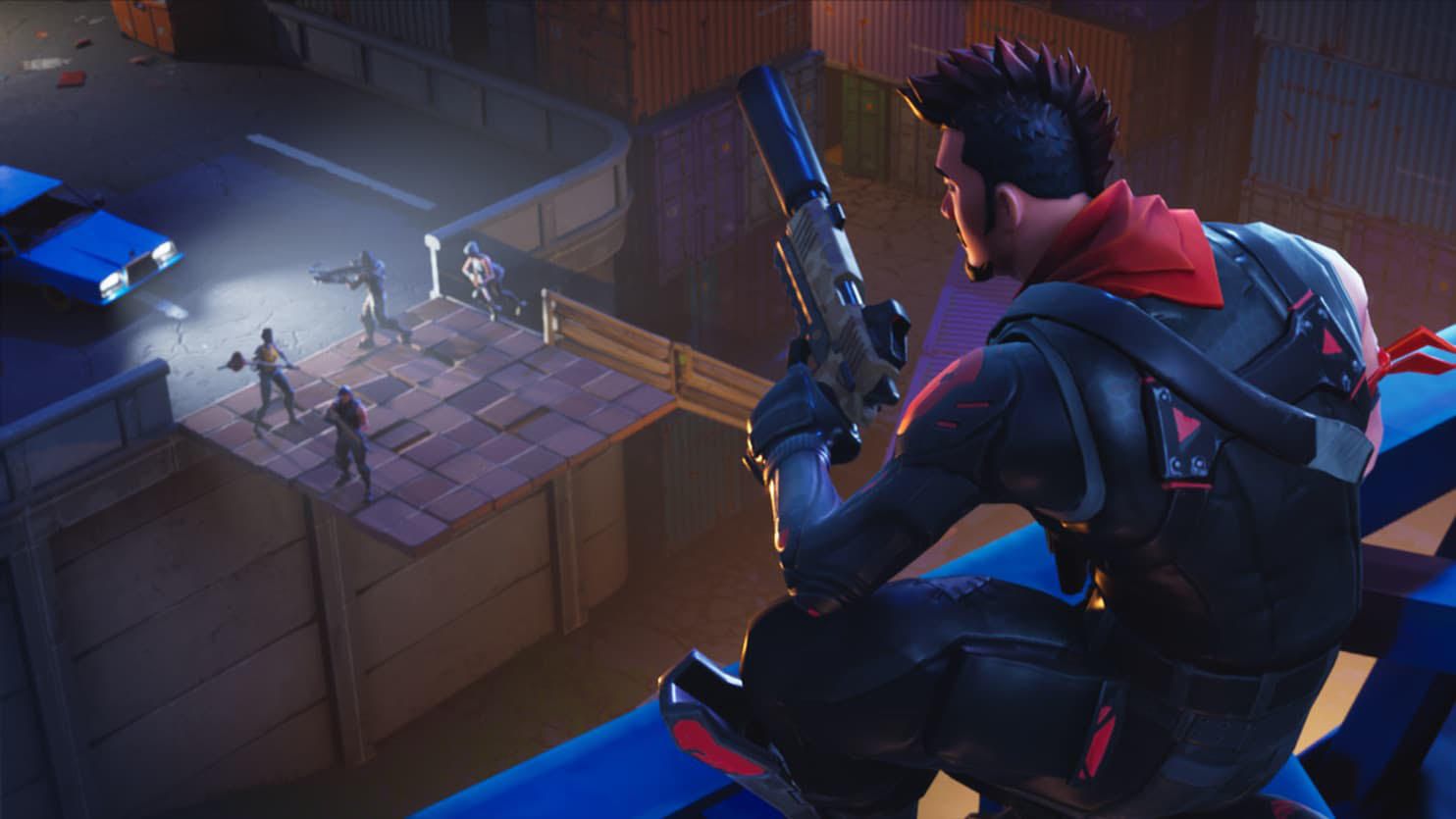 A recently discovered bug for Fortnite allowed hackers to impersonate players, use their accounts and make purchases using stored credit cards, reports The Washington Post.
The bug was acknowledged by Epic Games, which said that the "matter has been addressed" and declined to comment on the scope of the bug's vulnerability. It's unknown how many accounts have been affected.
"We encourage players to protect their accounts by not re-using passwords and using strong passwords, and not sharing account information with others."
This video was uploaded to YouTube by Check Point Software Technologies, which discovered the flaw and reported it to Epic Games. The video explains how the bug worked and how it could have been exploited by hackers.
Credit firm Experian sent this email to their customers shortly after Epic Games' acknowledgement of the security flaw: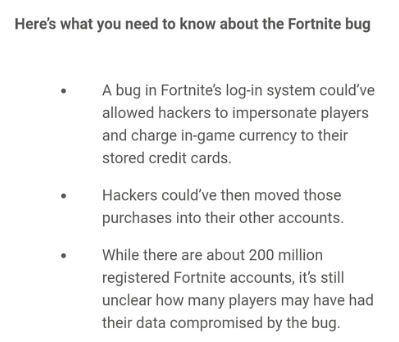 We'll keep you updated on any news regarding this situation, but for now it is recommended that you change your Epic Games password to something you do not use across other platforms.
Source: Check Point (via The Washington Post)