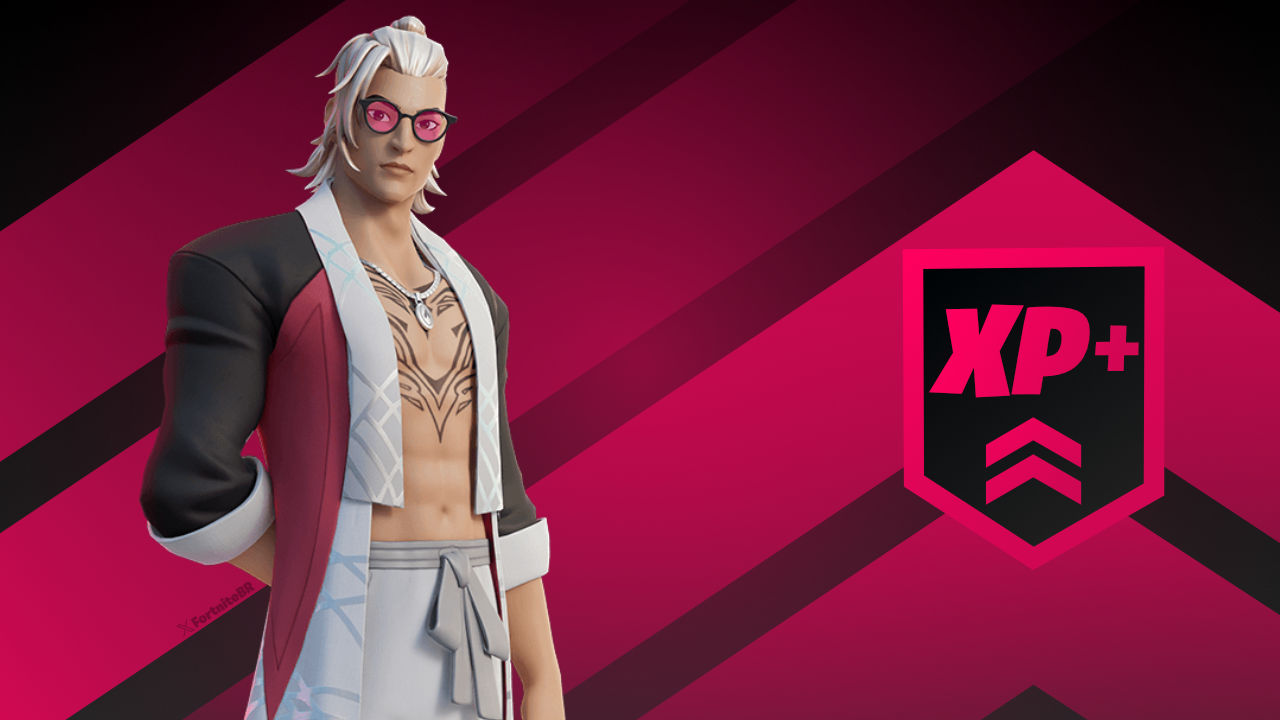 Week 8 of Chapter 4 Season 4 has officially begun and new Quests are now available to complete.
Week 8 Quests
Hit an enemy opponent within 15 seconds of collecting your first weapon (1)
Enter different types of vehicles in a single match (3)
Collect weapons of different rarities from eliminated players 95)
Open revealed chests after claiming a Capture Point (3)
Deal damage to opponents before the second Storm Circle closes (2,000)
Get consecutive eliminations on enemy players without losing health (2)
Travel distance with at least 4 empty inventory slots (1,337)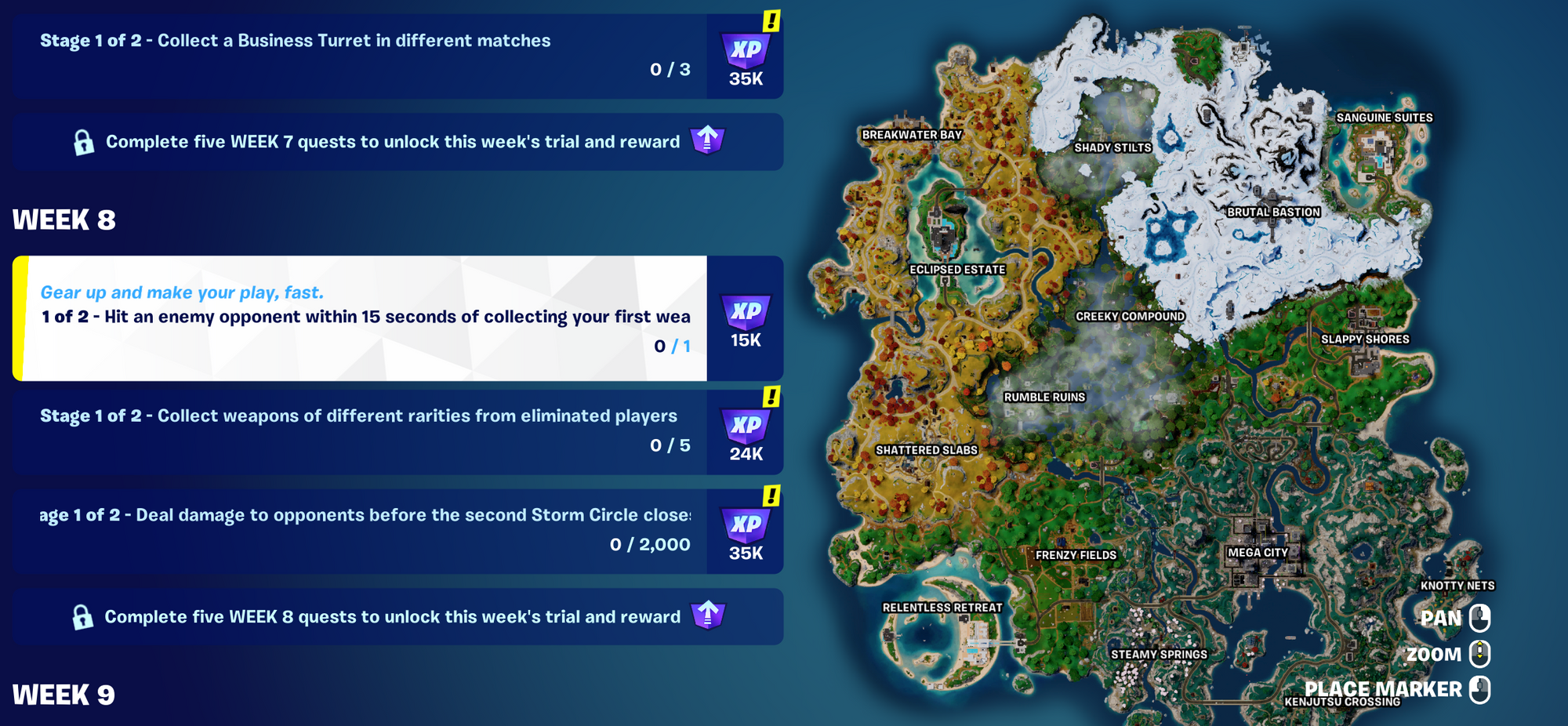 Season 4's Weekly Quests will reward players with the following XP:
Quest 1 - 15,000 XP per stage
Quest 2 - 24,000 XP per stage
Quest 3 - 35,000 XP per stage
Weekly Trial - 1 Level-Up Token
Completing all of the Week 8 Quests will reward you with 148,000 XP and one Level-Up Token. All Weekly Quests will remain available until the end of Chapter 4, Season 4.
---
In other news, release dates for the Michael Myers and Jack Skellington Outfits have been revealed. Click here to read more.
Follow us on 𝕏 (@FortniteBR) and Instagram (@FortniteBR) to keep up with the latest Fortnite news, leaks and more.