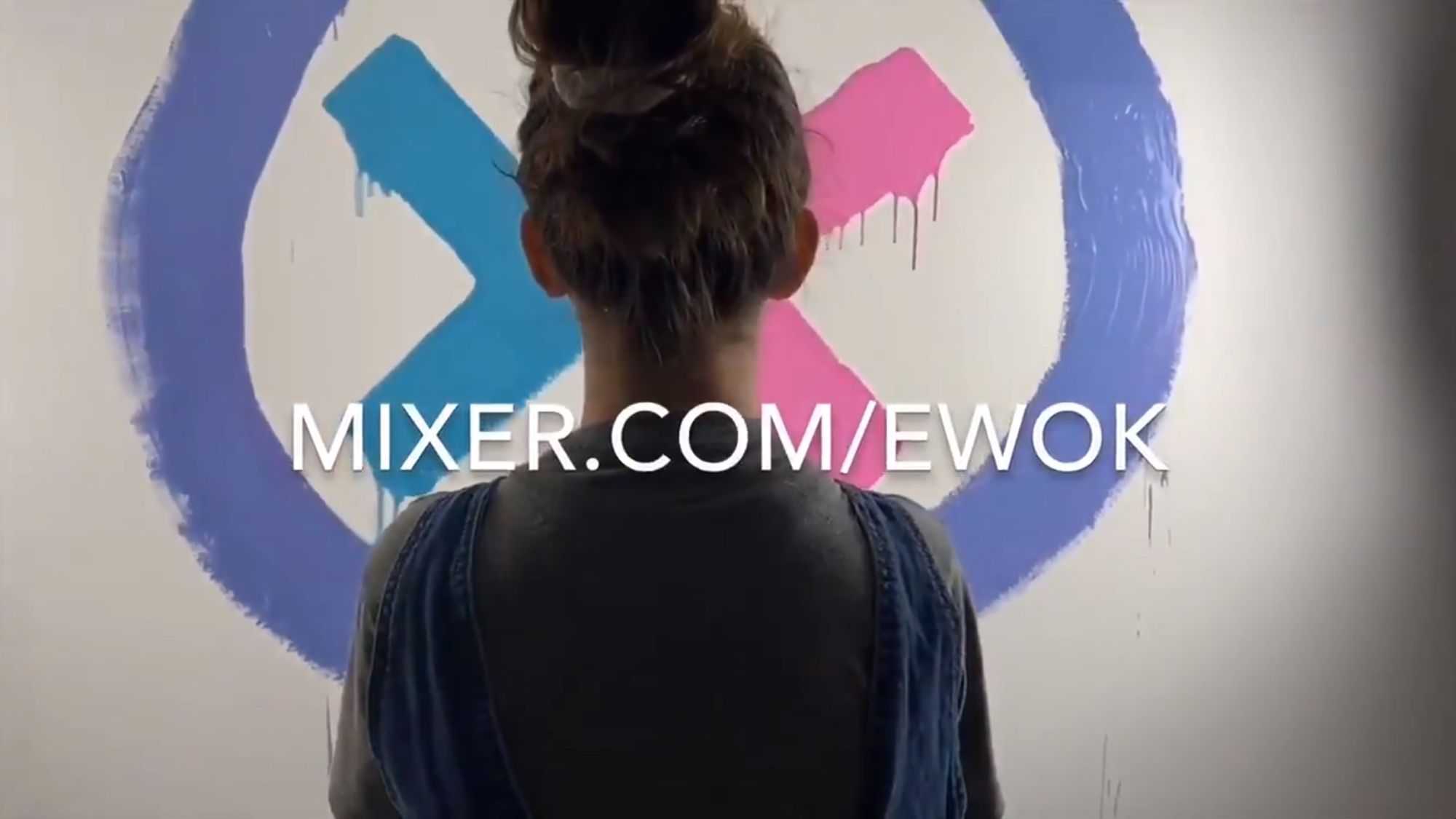 14-year-old deaf Fortnite streamer FaZe Ewok has announced her exclusive move to Mixer in a new partnership. The move parallels that of Ninja and Shroud - whose own deals to stream on Mixer were announced on social media unexpectedly.
Ewok signed onto FaZe Clan in June 2019 and is the first ever female signed to the organization. Since then, she has competed in numerous Fortnite tournaments and represented FaZe at a variety of events.
You can view her Mixer announcement in the tweet below, in which she paints the streaming services' logo on a wall.
You can visit her new Mixer channel with this link and, similarly to Ninja and Shroud, viewers can get a free 1-month subscription to Ewok by heading to the channel for a limited time.