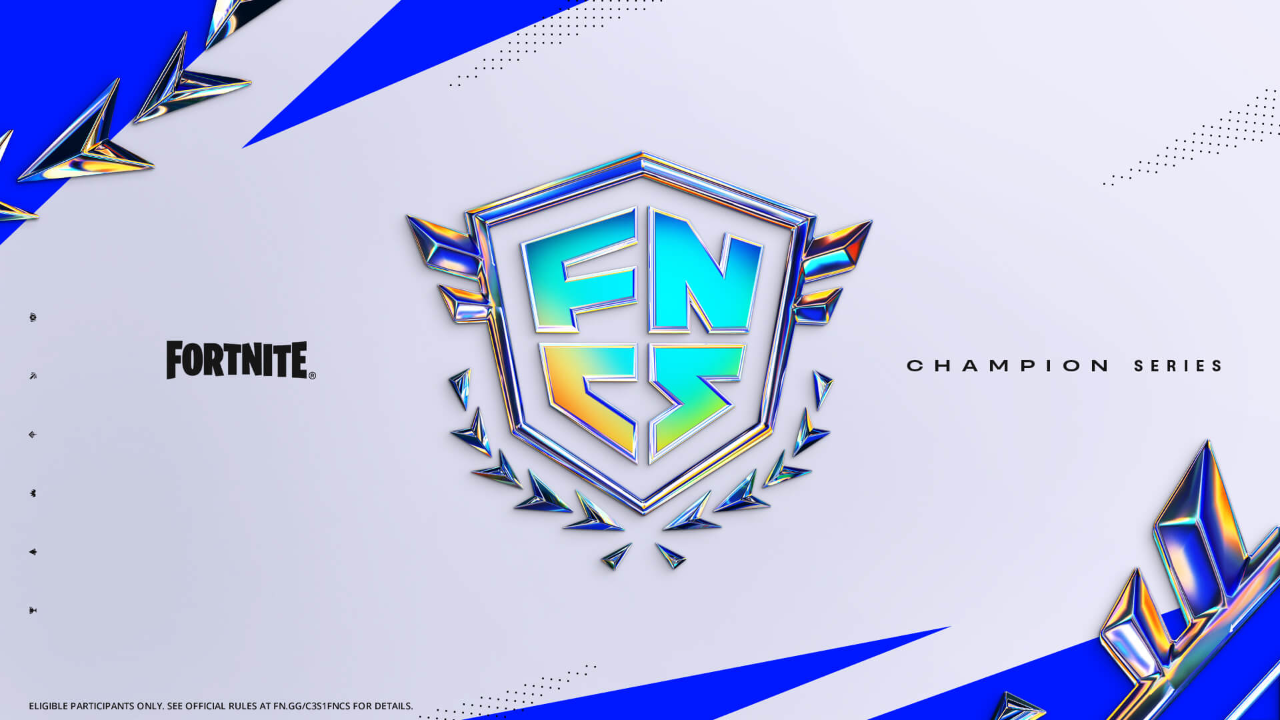 Epic Games has officially announced the first Fortnite Champion Series (FNCS) event of 2022. Players will have an opportunity to compete in the Chapter 3 Season 1 FNCS for a share of $3,008,500 beginning February 17.
Chapter 2 Season 1 FNCS will have two Qualifiers, followed by two weeks of competition including Semi-Finals and Finals:
Qualifiers (February 17-18, February 19-20)
For this season's FNCS, the number of Qualifiers has remained the same as the previous event, however, in the new Duos format the amount of teams that can directly qualify for Finals has been increased. The top eight teams from each Qualifier will advance directly into the FNCS Finals.
Semi-Finals (February 24-27)
Semi-Finals will also work differently to the previous FNCS season. For any session, players will now either need to win a game or be one of the top six most consistent teams to advance to the Finals.
Only the top 50 teams from the Series Point Leaderboard will compete during Season 1 in each region. Session 1 is set to consist of give matches, with 11 teams advancing to the Finals. Session 2 will fill the vacant team spots with the 51st-61st teams on the Series Point Leaderboard. This new 50-team lobby will also run five matches and advance 11 teams to the Finals. Session 3 will fill the new 11 vacant team spots with the 62nd-72nd teams on the Series Point Leaderboard. This new 50-team lobby will compete across six matches and advance 12 total teams to the Finals.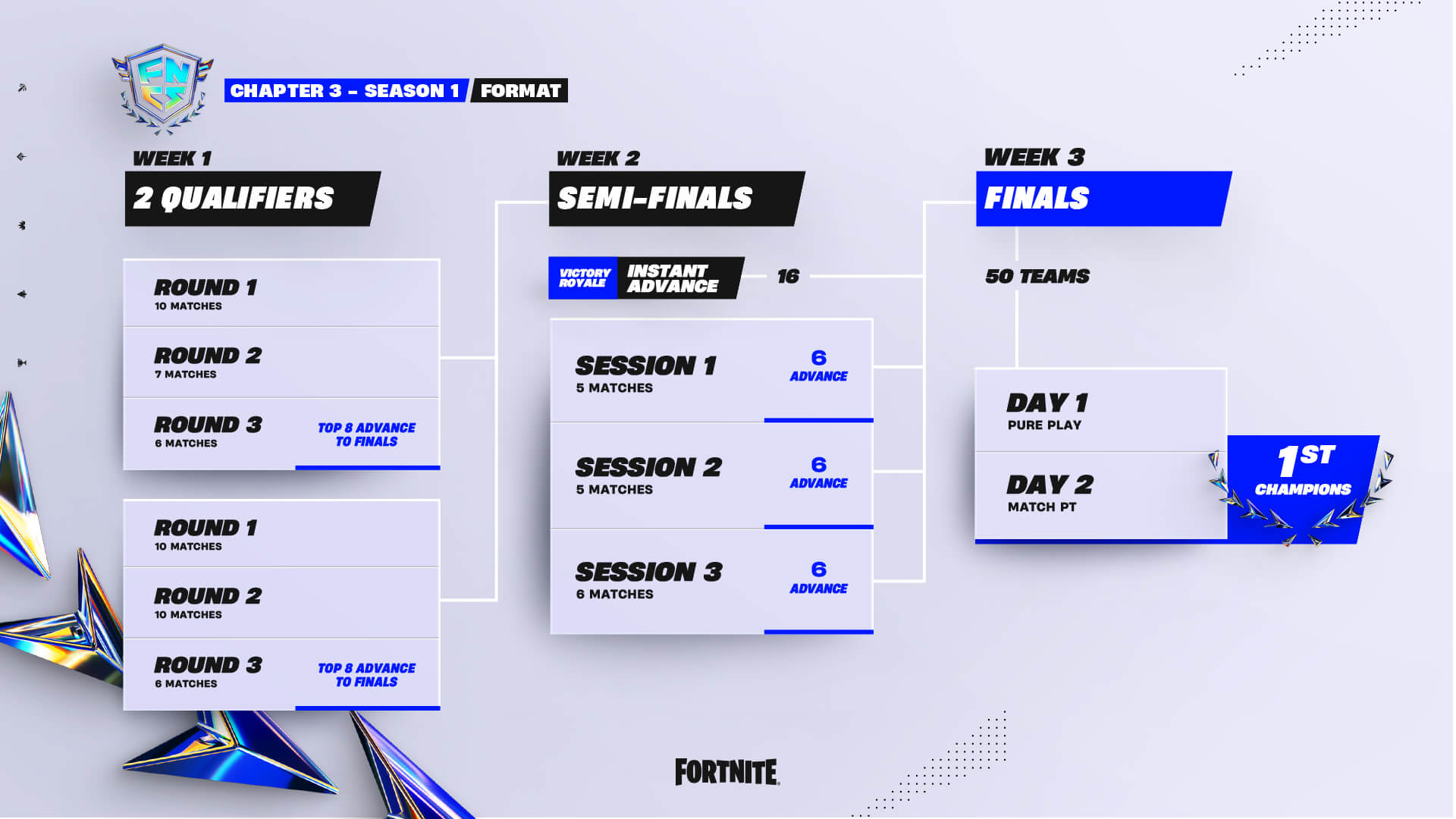 Finals (March 5-6)
The FNCS Finals will be held in a similar format to previous seasons, but with the new Match Point variable. A team can end the competition early by earning 500 total points and 3 Victory Royales. Once a team has met both of these thresholds, it will be declared the FNCS Champions. If no team meets both of these thresholds by the end of 12 games, the Finals will play out exactly how it has the past few seasons. Match Point will be extremely challenging to achieve, and is only reserved for a completely dominant performance for the first iteration.#
Prize Pool per Region
EU - $1,362,500
NAE - $637,500
BR - $418,000
NAW - $239,500
ASIA - $145,000
ME - $114,000
OCE - $92,000
For all the details on the Chapter 3 Season 1 FNCS competition, read the Official Rules.
---
In other news, four of Fortnite's rarest cosmetics recently returned to the Item Shop. Click here to read more.
Follow us on Twitter (@FortniteBR) and Instagram (@FortniteBR) to keep up with the latest Fortnite news, leaks and more.