Fortnite announcement at The Game Awards is not "Season 7 launch", possibly an in-game event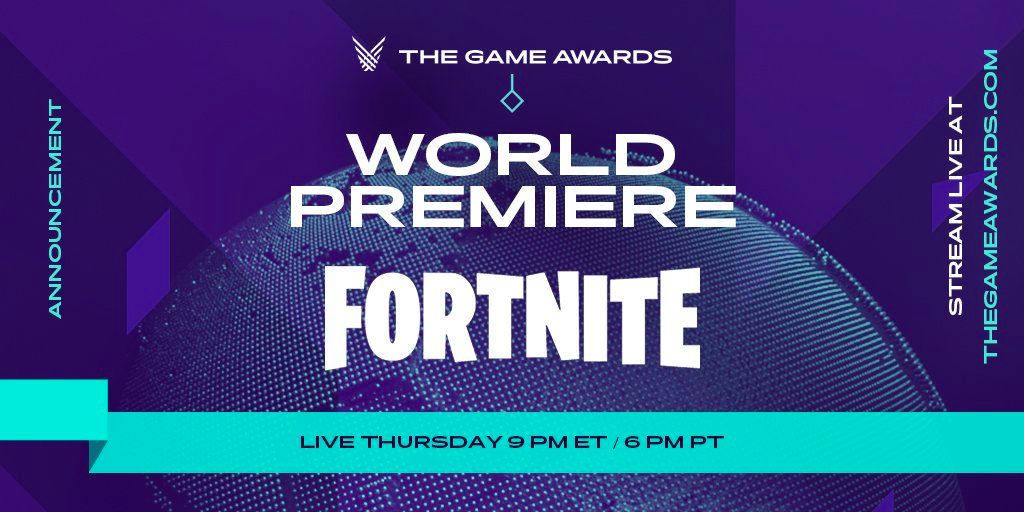 Geoff Keighley said yesterday in a Q&A livestream that Fortnite would be receiving some important news at The Game Awards, but today the official announcement was released - including some details on what it might be.
There's a few things that might be announced here - considering that it is being advertised as one of the many "World Premieres" that will be happening at the event, we could see the announcement of a new feature such as weapon skins, or - with guessing based off of his tweet - an in-game event.
The tweet says "announcement and world premiere" which means we might be getting two pieces of news - but that's just assuming based off of wording, which I shouldn't really be doing.
However, this tease might indicate that we'll see an in-game event happen. Whether it'll be real-time or leaving and rejoining like the Floating Island's movement, we'll have to see.
Geoff says in the tweet "keep your game close", so something should be happening in-game during The Game Awards on December 6, 2018 - the same day that Season 6 is scheduled to end.
However, Nick Chester, Senior PR for Fortnite, insists that the announcement has nothing to do with Season 7's launch - which further begs the question if we're seeing an in-game event instead.
Donald Mustard, Creative Director for Fortnite, had this to say.
We'll keep you updated if any more news arises regarding Fortnite's appearance at The Game Awards.