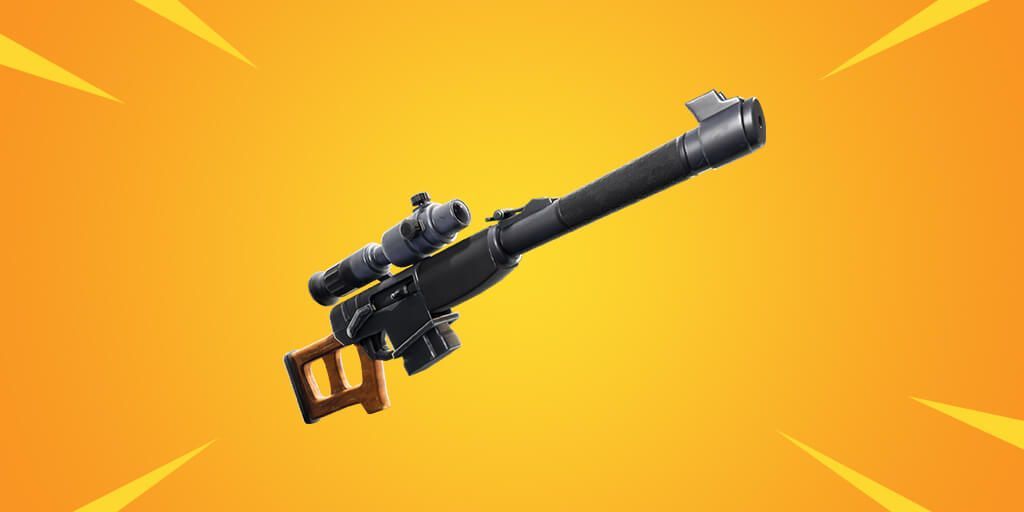 Epic has just released the patch notes for the first content update of Fortnite Season X featuring an all new weapon: the Automatic Sniper. Along with this, the first 'Rift Zone' has opened up at Neo Tilted, which has now transformed into Tilted Town.
Unfortunately, the B.R.U.T.E. has yet to be addressed and no changes have currently been made to the vehicle/weapon.
The v10.00 Content Update goes live on August 6 at 8am ET/12pm UTC and no downtime or update is required. Here's everything you need to know:
What's New?
Automatic Sniper Rifle
Keep your opponents pinned down at long range with this full-auto sniper rifle.
Tilted Town
Neo Tilted is not so neo anymore. A Rift Zone has turned this location into what it was many years in the past: a Wild West settlement. What's even wilder than this western twist is that building and harvesting are prohibited!
Limited Time Mode Rotation:
Arsenal
Coming Soon
Team Type: Solos | Respawning: On
Work your way through all of the weapons, starting with the higher rarities and ending with the lower rarities. The first player to get an elimination with the final weapon wins! Infinite ammo is on, and players will drop materials when they are eliminated.
Weapons + Items
Automatic Sniper Rifle

Available in Rare, Epic, and Legendary variants.
Uses Medium Ammo.
Projectiles travel faster than other Sniper Rifles.
Damage: 31/33/35
4 Rounds per second.
16 Rounds per magazine.
Uses a reduced zoom scope.
Can be found from Floor, Chest, Vending Machines, Supply Drops, and Loot Carriers.

Unvaulted weapons that only spawn in Tilted Town:

Double Barrel Shotgun

Epic and Legendary variants.

Six Shooter

Uncommon, Rare, and Epic variants.

Hunting Rifle

Uncommon and Rare variants.

Infantry Rifle