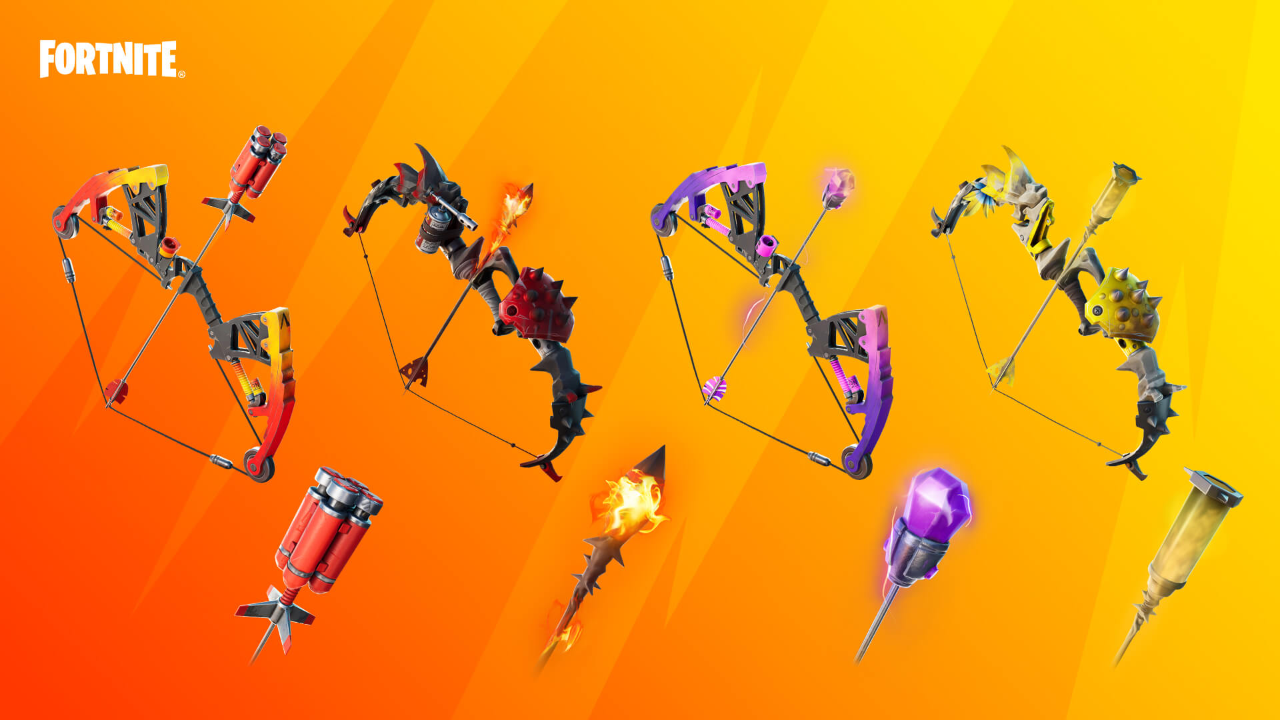 Fortnite has released the latest Hotfix for v19.30, unvaulting a number of weapons in Battle Royale.
Bownanza Week
The v19.30 hotfix kicks off Fortnite's new "Bownanza Week". Running from now until March 1st at 13:59 UTC; the Primal Flame Bows, Primal Stink Bows, Mechanical Explosive Bows, Mechanical Shockwave Bows and Arrows can all be found in-game once again. The Bows can be found as Chest and ground loot, with Ammo Boxes containing Arrows.
While using Bows, players can complete the new "Bownanza Week" Quests to earn additional XP.

Upcoming Wild Week
Following the re-vaulting of the Primal items next week, a new themed week will begin on march 1st at 14:00 UTC. Like Bownanza Week, a new batch of limited time Quests will be available for additional XP.
Competitive Notes
The Bownanza Week additions are not included in competitive playlists.
---
In other news, Tilted Towers could be destroyed again soon. Click here to read.
Follow us on Twitter (@FortniteBR) and Instagram (@FortniteBR) to keep up with the latest Fortnite news, leaks and more.