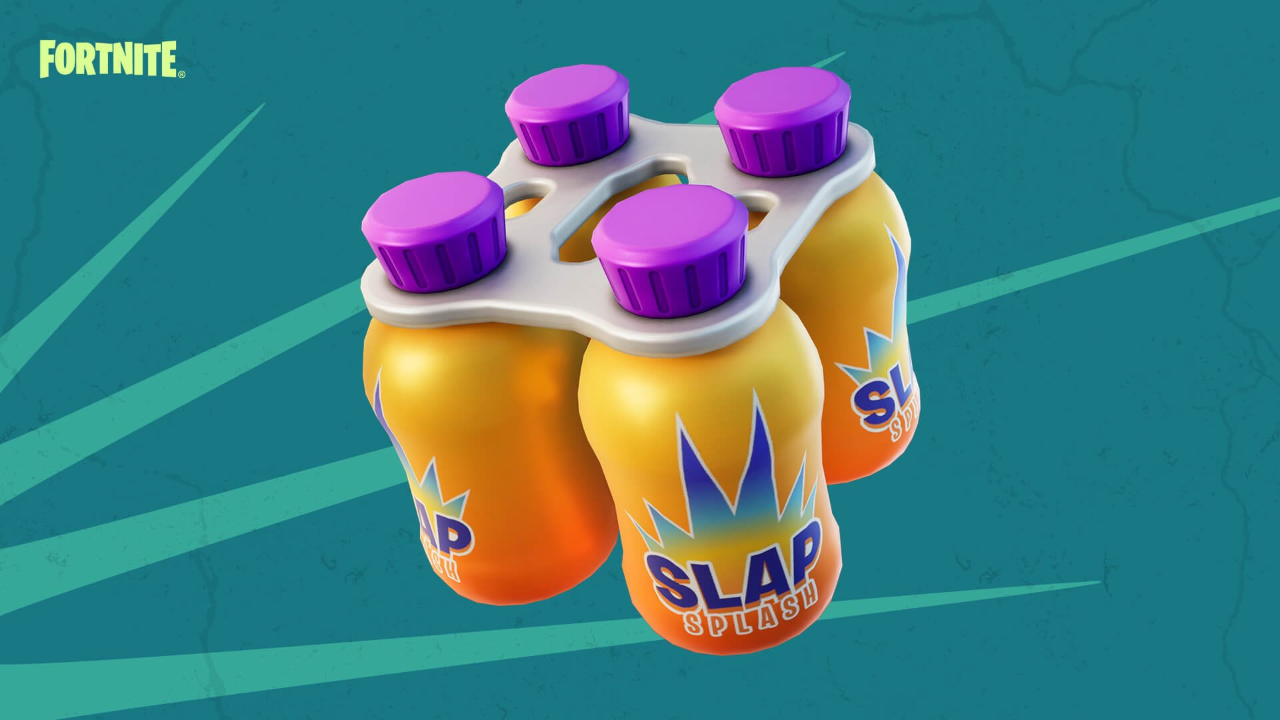 Fortnite has released the latest hotfix for v25.11, replacing the Exotic Chug Cannon with a new consumable item.
Slap Splash: Energy for Everyone
Slap Splashes can be picked up from a variety of sources: the ground, Chests, coolers, Holo-Chests, claiming POIs, and shooting down flying drones. Once you have one in-hand, throw it down to splash Slap Juice for you and your teammates! The Slap Juice will restore your and your teammates' Effective Health, plus give you and your teammates short-term unlimited Energy regen in case you need to sprint from menacing foes in the Wilds.

Exotic Slap Splash
Want Slap Splash with even more kick? Exotic Slap Splashes can be found from Exotic Holo-Chests and Loot Llamas, and will grant more Effective Health and a longer temporary Energy regen than regular Slap Splashes. (To accommodate the entry of the Exotic Slap Splash, the Chug Cannon has been vaulted.)
New Reality Augments
Two new Reality Augments make their debut in the v25.11 July 11 hotfix:
Splash Party

Roaming Redeploy

---
In other news, Fortnite has adjusted the price of V-Bucks in Canada, Mexico and the UK. Click here to read more.
Follow us on Twitter (@FortniteBR) and Instagram (@FortniteBR) to keep up with the latest Fortnite news, leaks and more.