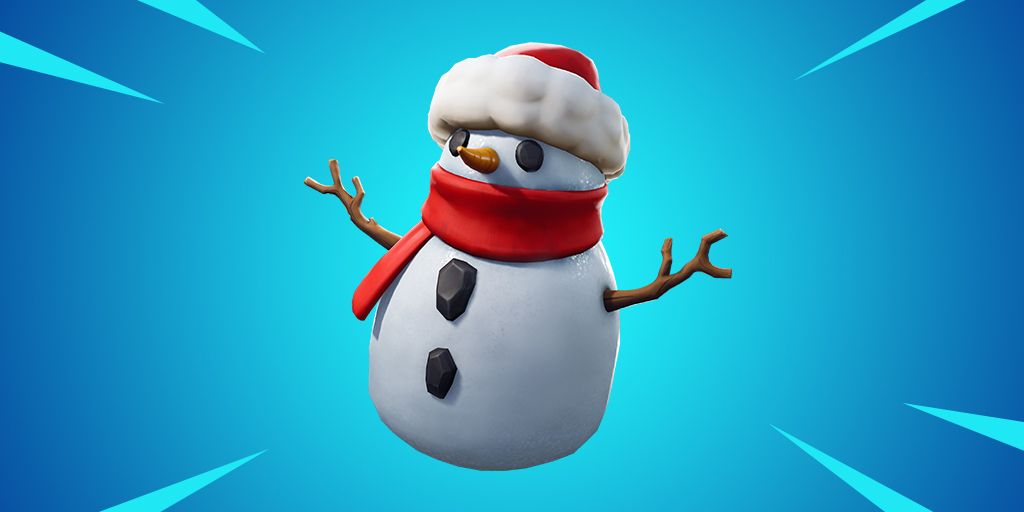 Epic Games has just released the patch notes for today's v7.20 Content Update featuring the new Sneaky Snowman item, vaulting of the Guided Missile, and more. Here's everything you need to know:
Note: This is a content update, no downtime is required. All changes will take place at 8am ET/1pm UTC and be live straight away.
What's New?
Sneaky Snowman
Is that snowman closer than it was a second ago? Sneak around the map and surprise enemies in a frosty new way.
The Block - Omega Pyramid
The Block is now a Pyramid! Drop into this massive structure created by Directingpete to discover the secrets it holds inside.
Limited Time Mode: Sniper Shootout
Summary
In this limited time mode, players will do battle using scoped weapons only. May the best aim win!
What's New?
Suppressed Sniper Rifles have been added.
Legendary Scoped Pistols have been added to Supply Drops.
Mode Details
Floor Loot spawners reduced by 50%
Reviving "Down But Not Out" teammates in Duos & Squads is deactivated - be careful peeking!
Profile Stats (K/D & Wins) are tracked in this mode
Weapons + Items
Sneaky Snowman

Use Primary Fire to throw a projectile that creates a destructible snowman.
Use Secondary Fire to wear the Sneaky Snowman.
Sneaky Snowman has 100 Health and acts as a shield when worn by a player.
Sneaky Snowman is destroyed when its Health reaches zero or when the player wearing the snowman swaps to a different item or building mode.

This means that a player wearing a Sneaky Snowman cannot build or use other items. Movement of all types is allowed.

Available in Common variant.
Can be found from Floor Loot, Chests, and Supply Llamas.
Drops in stacks of 5.
Max stack size of 10.

Swapped the drop chance of Shield Potions and Small Shield Potions.

Shield Potion

Reduced drop chance from Floor Loot from 16.53% to 13.22%.
Reduced drop chance from Chests from 14.26% to 9.51%.

Small Shield Potion

Increased drop chance from Floor Loot from 13.22% to 16.53%.
Increased drop chance from Chests from 9.51% to 14.26%.

Vaulted the following items:

Quad Rocket Launcher
Port-A-fortress
Grappler

Reduced the drop chance of Gliders.

Reduced drop chance from Chests from 11.89% to 4.43%.

Reduced the drop chance of Balloons.​​​​​​​

Reduced drop chance from Chests from 7.58% to 3.24%.

Reduced the spawn chance of Quad Crashers from 100% to 50%.
Reduced the spawn chance of X-4 Stormwings from 80% to 50%.
Performance
Fixed an issue where building would cause a major drop in FPS.
Events
Added additional dates for Explorer Pop-Up Cup.

Updated additional materials gained on elimination to now drop with the eliminated player, rather than being granted immediately.
SOURCE: Epic Games