Fortnite x Assassin's Creed: Eivor Varinsdottir Cosmetics Revealed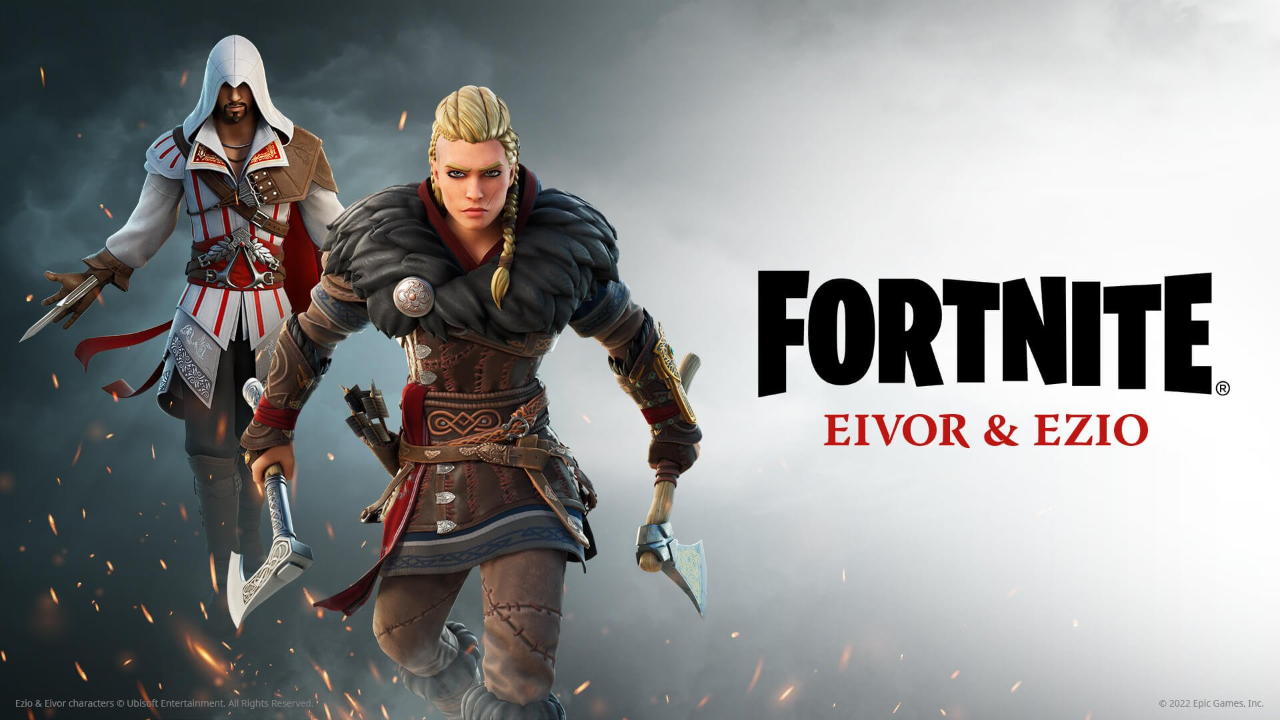 In an unexpected blog post following today's v20.10 update, Fortnite has revealed that Ezio Auditore from Assasin's Creed will be joined by Eivor Varinsdottir in the Item Shop on April 7th.
The Ezio Auditore cosmetics were previously available to players who purchased Assassin's Creed Valhalla: Dawn of Ragnarök on the Epic Games Store. Both characters will make their Fortnite debut at the same time, on April 7th, in a special Assassin's Creed-themed Item Shop.
Ezio Auditore
The Ezio Auditore Outfit, which includes two edit styles, will be available alongside the Assassin's Strike Built-in Emote and Ezio's Hidden Blade Pickaxe. The price is currently unknown.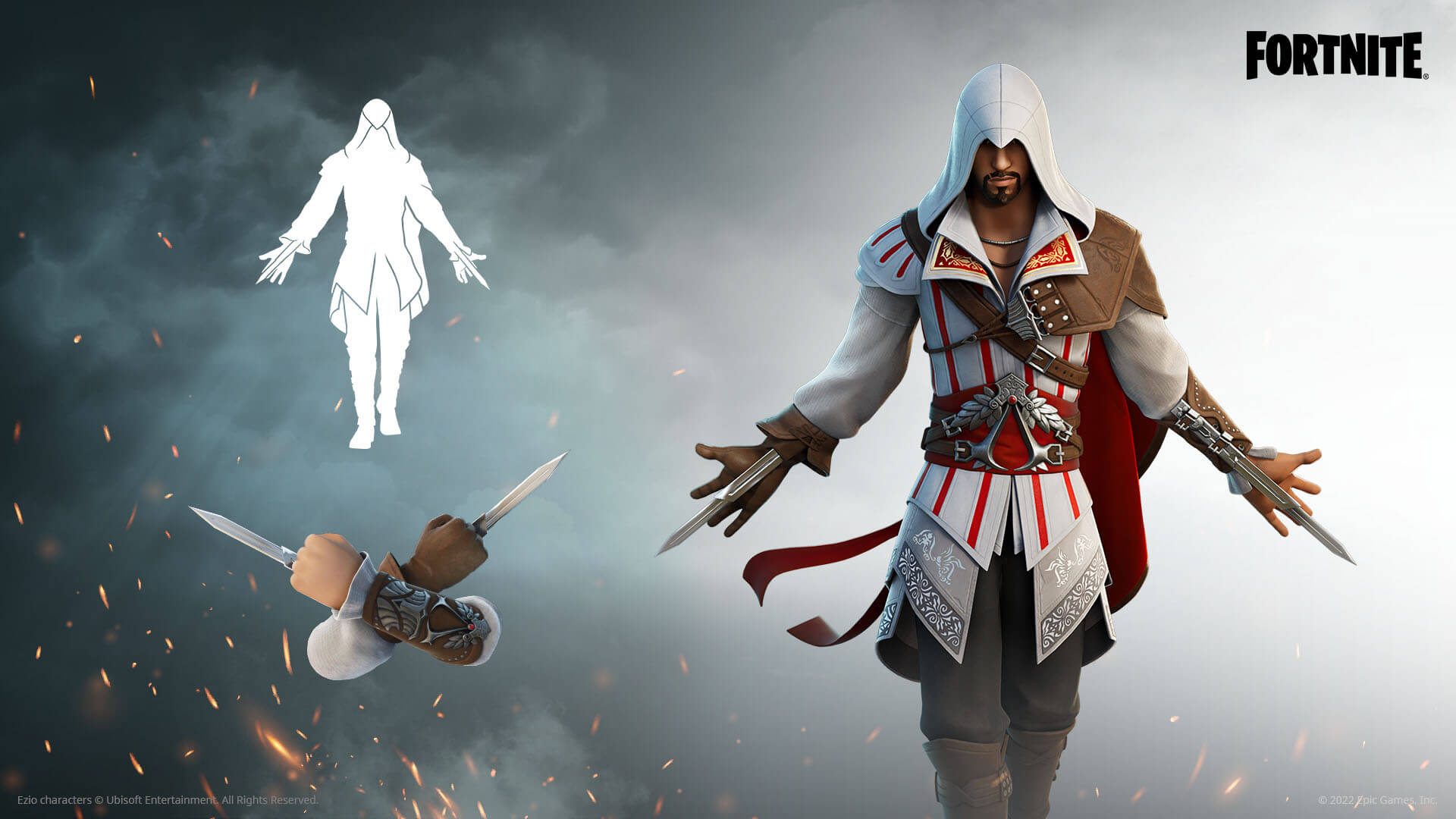 Eivor Varinsdottir
The Eivor Varinsdottir Outfit will join Ezio in the shop alongside the new Eivor's Shield Back Bling, Raven Clan Pickaxe, Wolf-Kissed Longboat Glider and Viking War Cry Emote.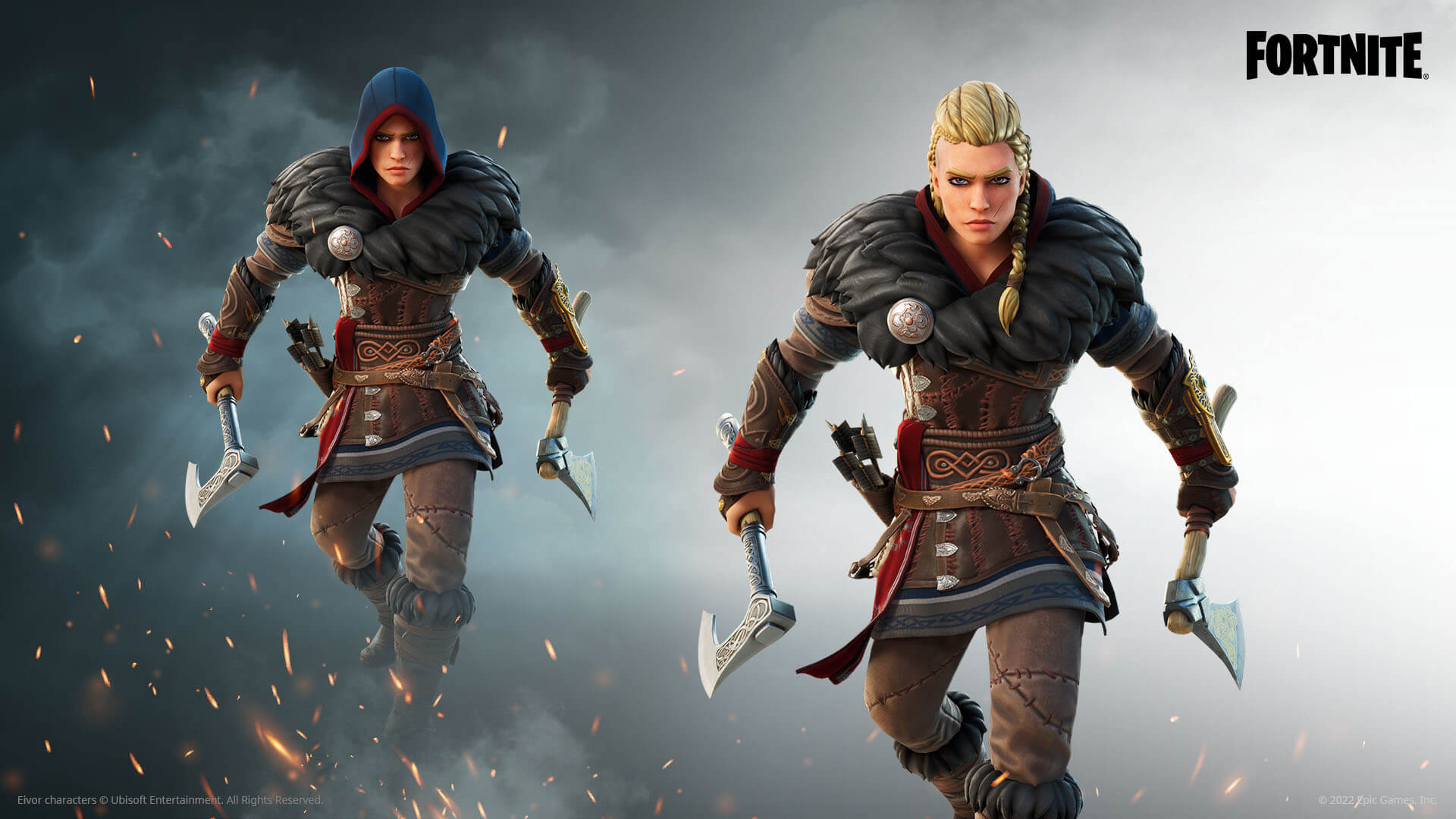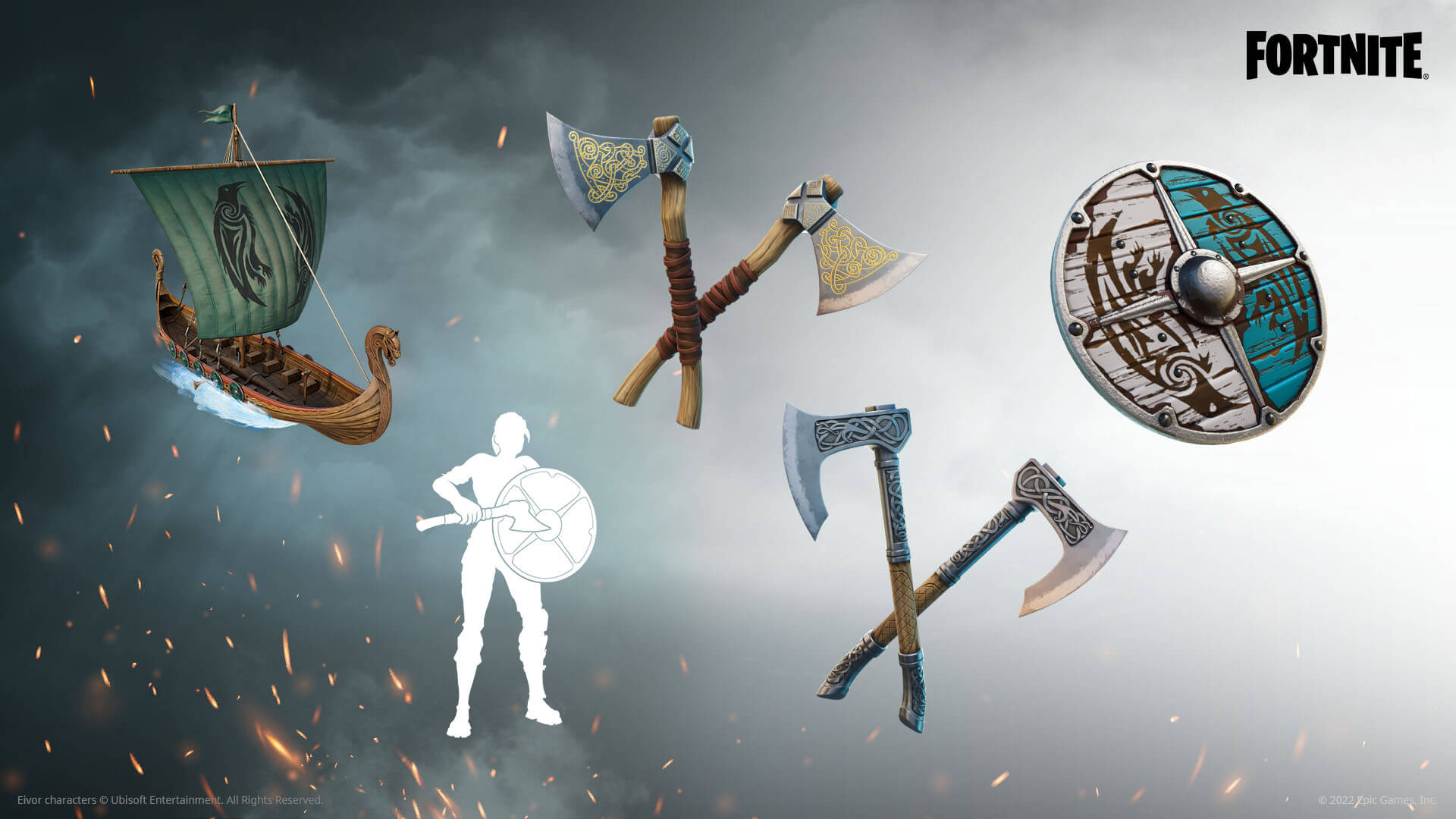 A 'Tales from the Animus' Bundle will also be sold with the new cosmetics, it contains:
Ezio Auditore Outfit
Ezio's Hidden Blade Pickaxe
Assassin's Strike Emote
Eivor Varinsdottir Outfit
Eivor's Shield Back Bling
Viking War Cry Emote
Handaxes of the Raven Clan Pickaxe
Wolf-Kissed Longboat Glider
Wolf-Kissed Spray
Eivor's Fury Loading Screen
Raven Clan Emoticon
Tales from the Animus Banner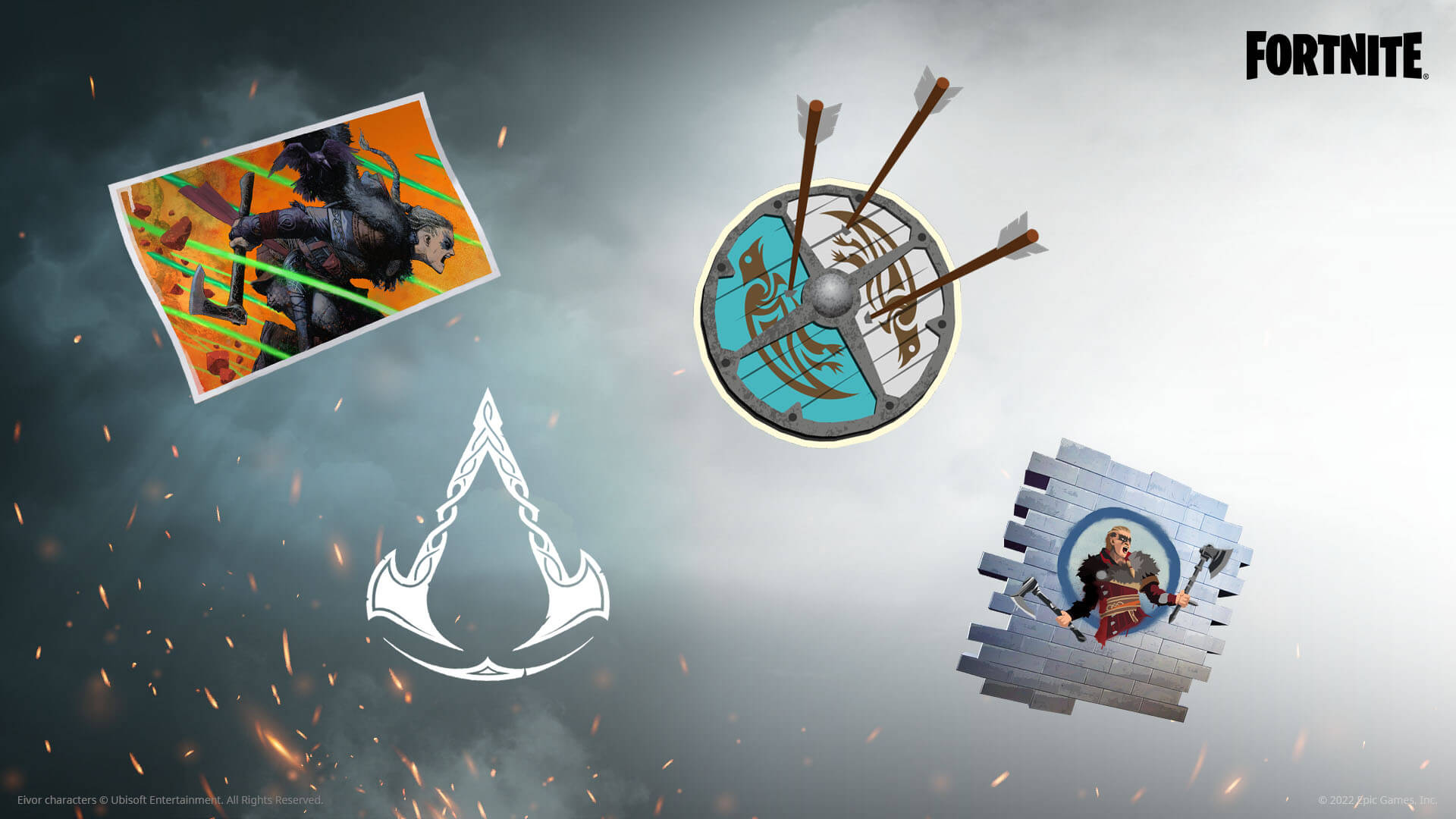 ---
Follow us on Twitter (@FortniteBR) to keep up with the latest Fortnite news, leaks and more.