Fortnite x Revolution Beauty Collection Available Now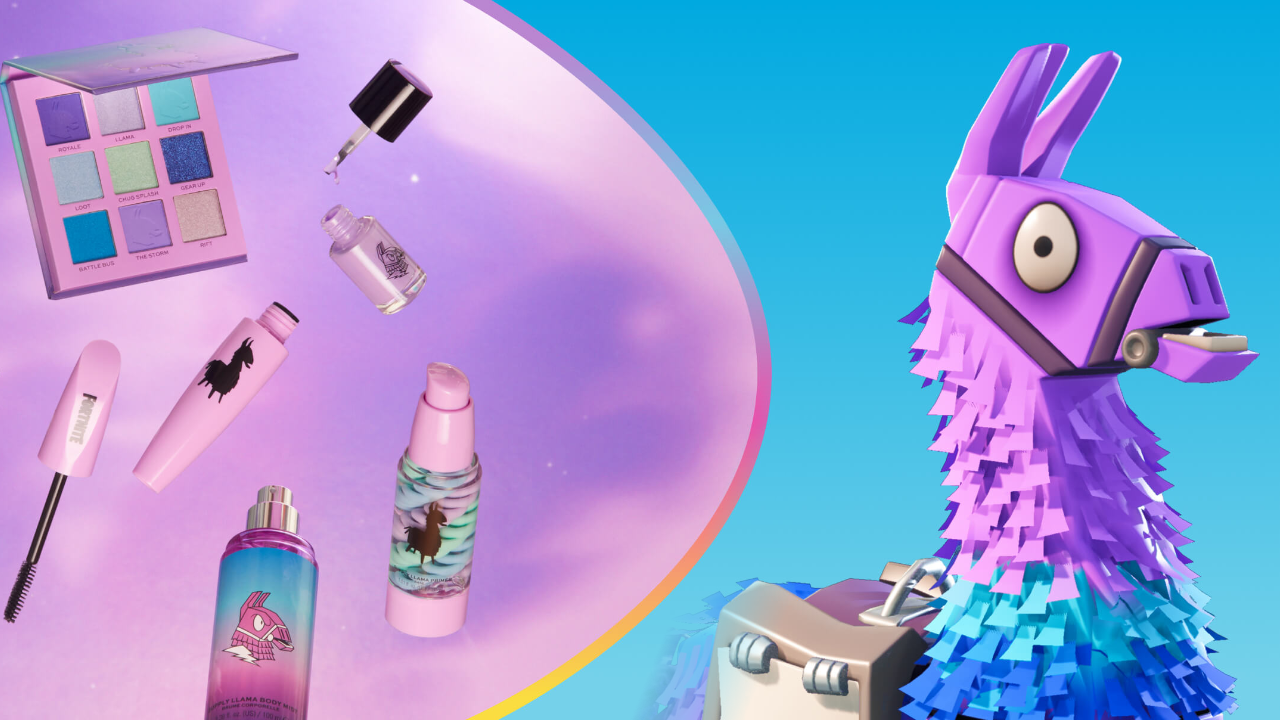 Revolution Beauty has teamed up with Epic Games to release a Fortnite-themed collection.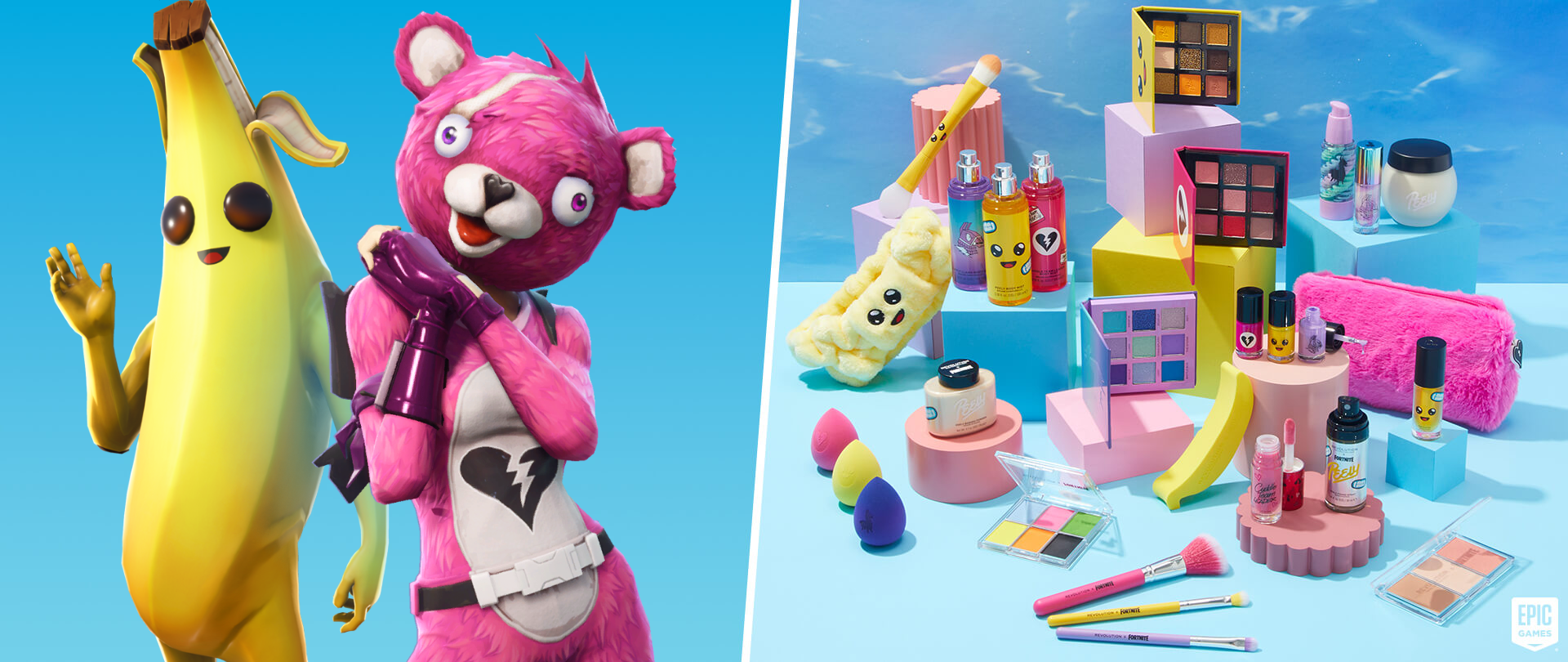 The surprising collaboration has introduced 27 limited-edition Fortnite-themed beauty products, all of which are now available from Revolution's official website:
Cuddle Team Leader Cosmetics Bag
Cuddle Team Leader Pink Shimmer Lip Gloss
Character Trio Brush Set
Character Trio Sponge Set
Peely Masking Headband
Peely Banana Sponge
Peely Masking Brush
Llama Body Mist
Cuddle Team Leader Body Mist
Peely Body Mist
Peely Banana Lash Mascara
Cuddle Team Leader Lash Mascara
Suppy Llama Lash Mascara
Peely Nail Polish
Peely Banana Mousse Face Mask
Cuddle Team leader 9 Pan Eyeshadow Palette
Peely 9 Pan Eyeshadow Palette
Supply Llama 9 Pan Eyeshadow Palette
Llama Lip Swirl
Llama Nail Polish
Cuddle Team Leader Nail Polish
Fortnite Face Palette
Peely Banana Light Baking Powder
Peely Fixing Spray
Supply Llama Dewy Swirl Primer

---
In other news, the release dates for every Fortnite Season until February 2024 have been leaked. Click here to read more.
Follow us on Twitter (@FortniteBR) and Instagram (@FortniteBR) to keep up with the latest Fortnite news, leaks and more.