Fortnite's Purple Cube has Multiplied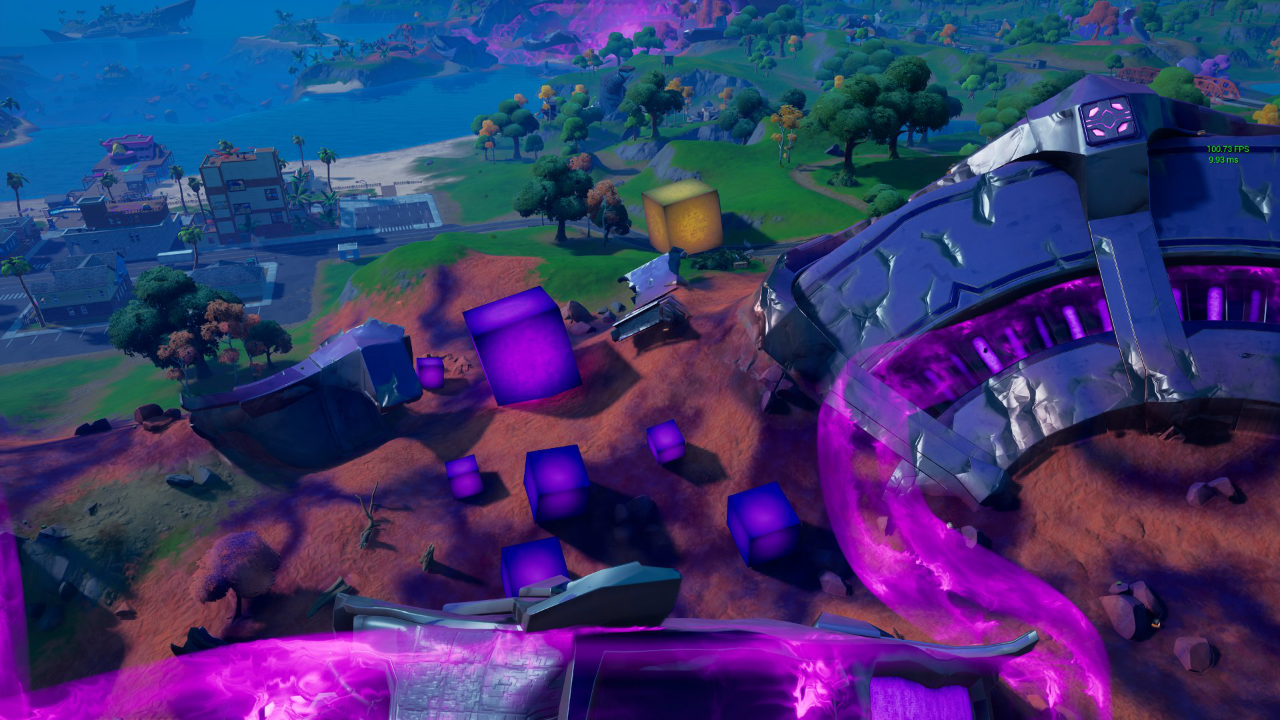 One of Fortnite's troublesome Purple Cubes has multiplied, creating six "baby" Cubes.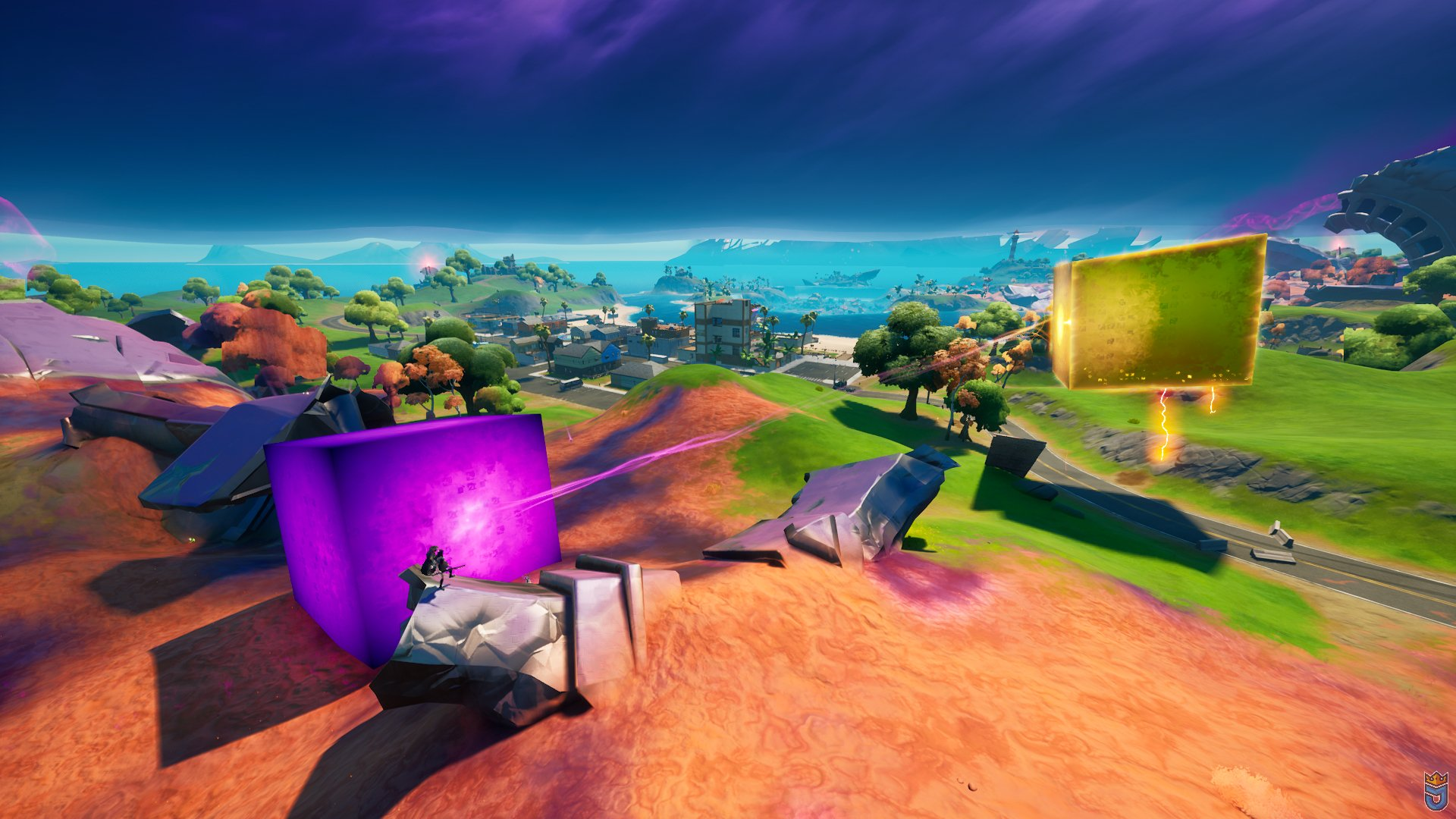 After being activated by what many in the community are calling the "baby beam", the Purple Cube at Believer Beach has now spawned six "baby" Cubes, each different in size. Only 24 hours after the Awakening of the Purple Cube began, the beam disappeared and shortly after the baby Cubes were spawned. This small live event is set to be repeated multiple times as the Golden "Queen" Cube travels around the map. You can read about the original Awakening event here.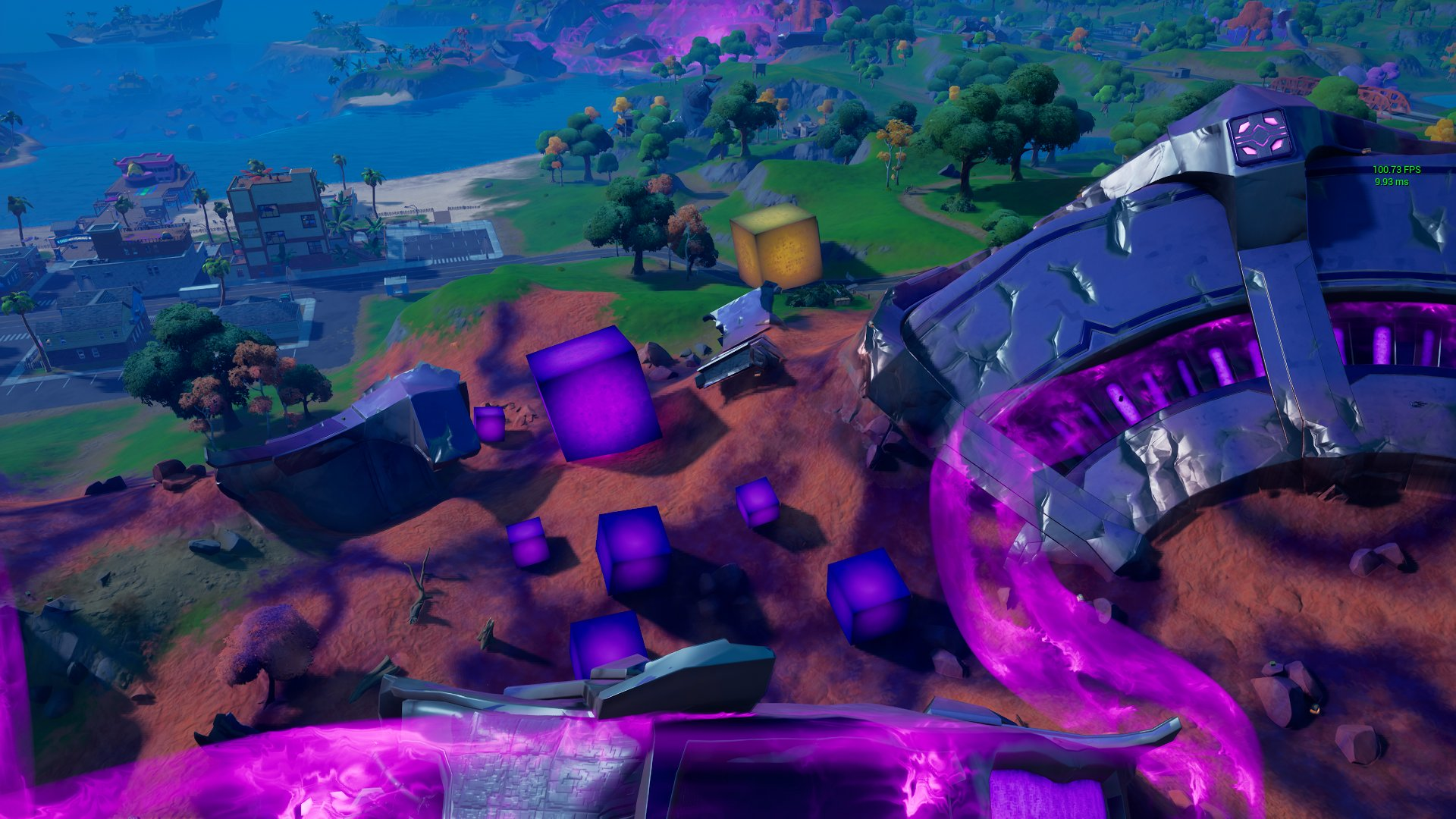 The baby Cubes have now started to roll around slowly, suggesting they will also be travelling around the Island at some point in the near future.
Featured image via @XTigerHyperX2
Keep up to date with the latest Season 8 news and follow us on Twitter by clicking here.