Free Guy is Coming to Fortnite with new Cosmetics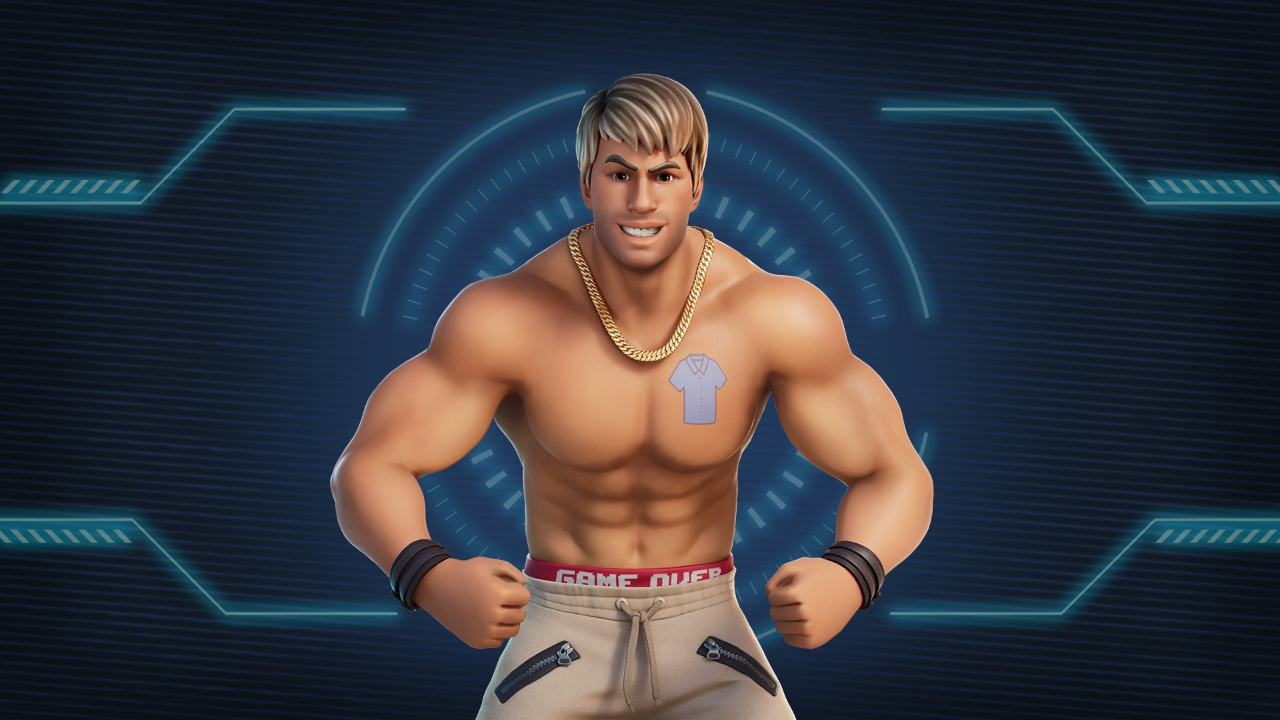 Free Guy, the 2021 movie starring Ryan Reynolds, has collaborated with Fortnite to bring new cosmetics including characters to the game.
The upcoming 'Good Guy' Emote, which features the voice of Ryan Reynolds himself, is now available for players to unlock by completing 5 different Quests from the new Free Guy-related challenges.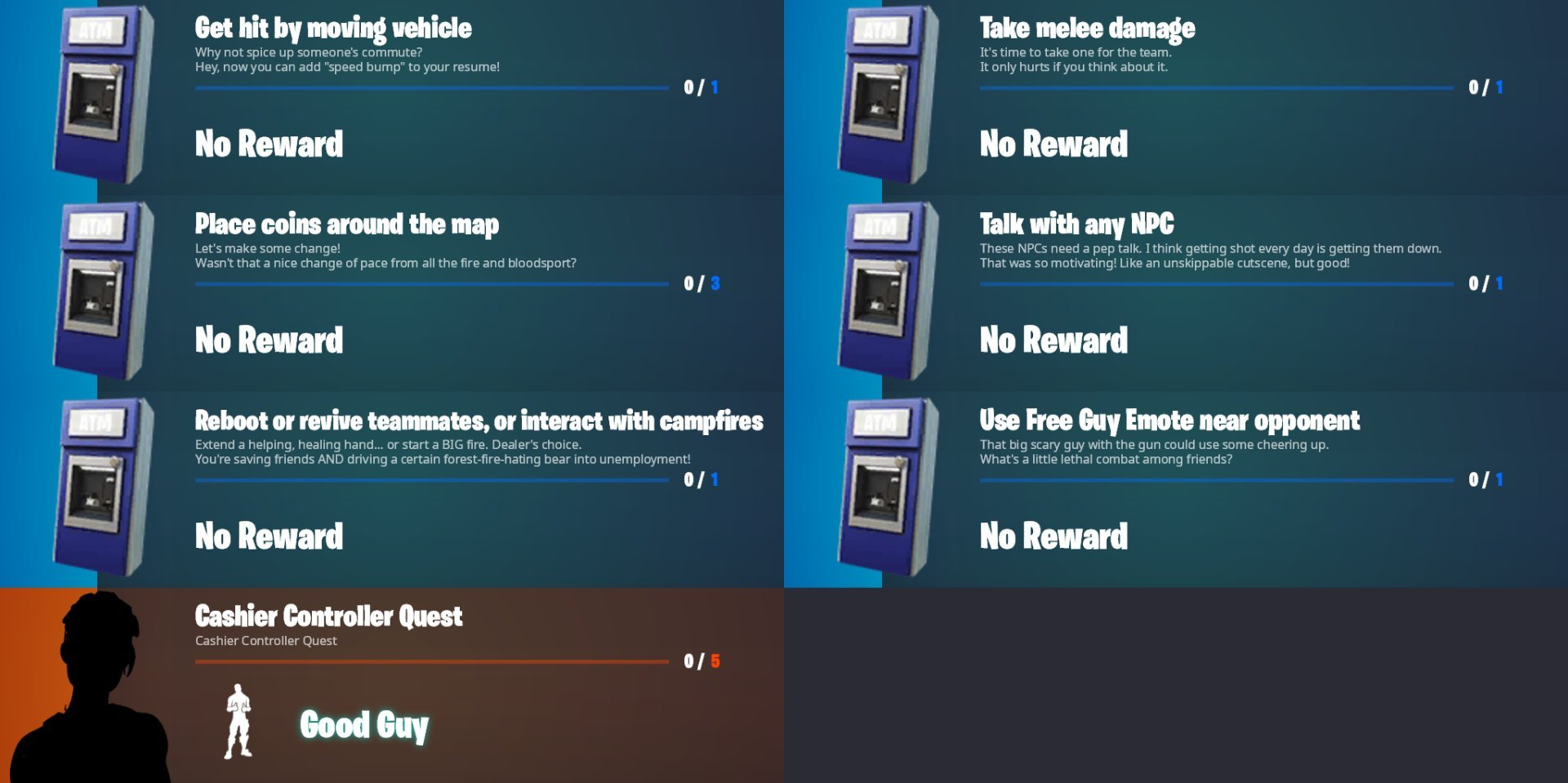 As well as a brand new Emote, the collaboration with Free Guy is also providing Fortnite players with a brand new 'Dude' Outfit to use in-game. Details about the new Outfit are currently unknown but it will be available in the Item Shop tonight for an estimated price of 1,200-1,500 V-Bucks.
As well as bringing new cosmetics for players to use in-game, the collaboration with the Free Guy movie will also see the introduction of a new feature for Fortnite. The new feature allows a short video to be played in the bottom-left of a player's screen once they complete a Quest. For the Free Guy Quests, the video is Ryan Reynolds reacting to the Quest being completed.
Leaker Hypex shared a video of all the Free Guy Quest videos:
The new Free Guy Quests will be available in-game from now until September 6th.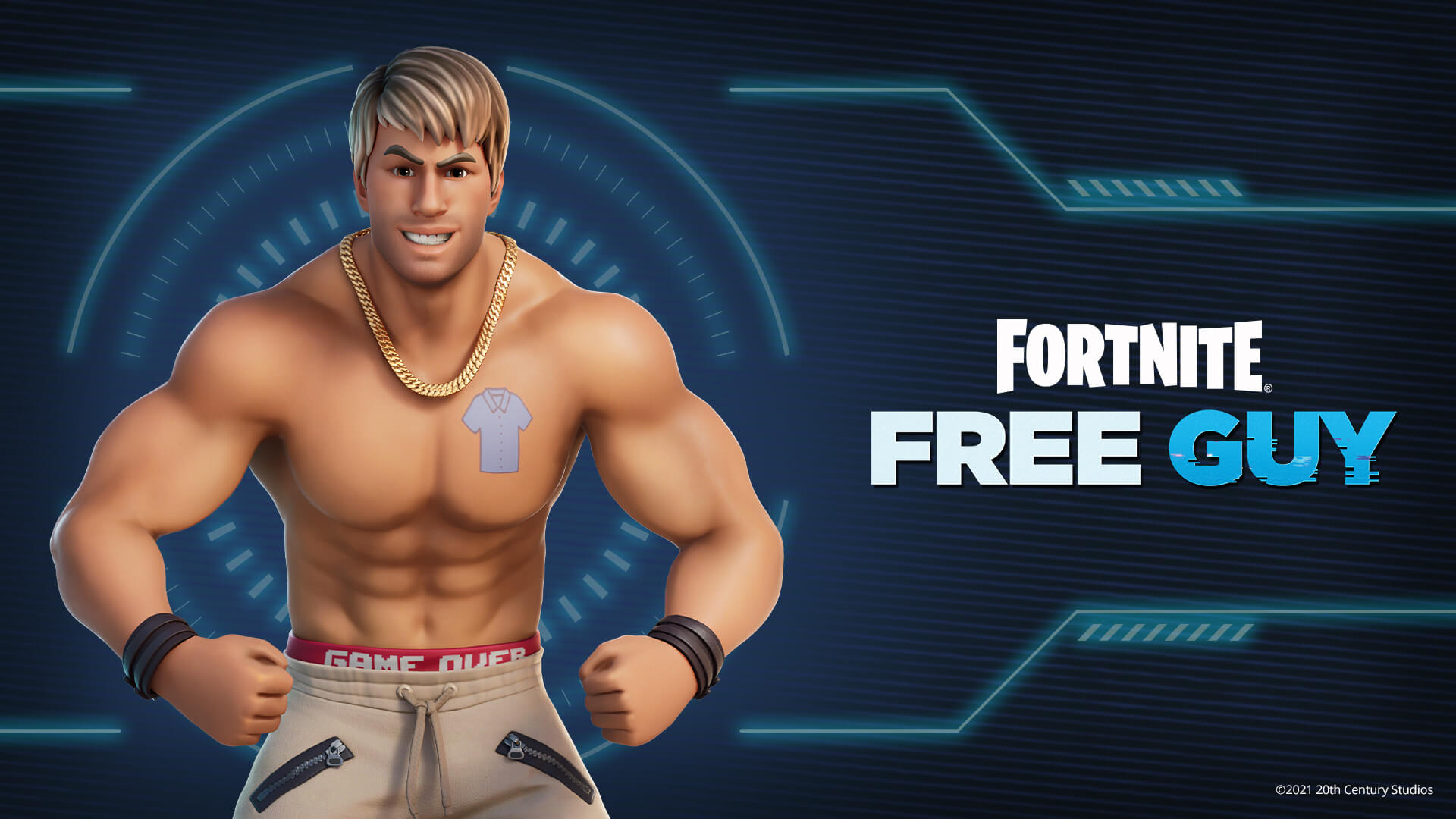 Stay tuned on our Instagram and Twitter for additional updates and more news.