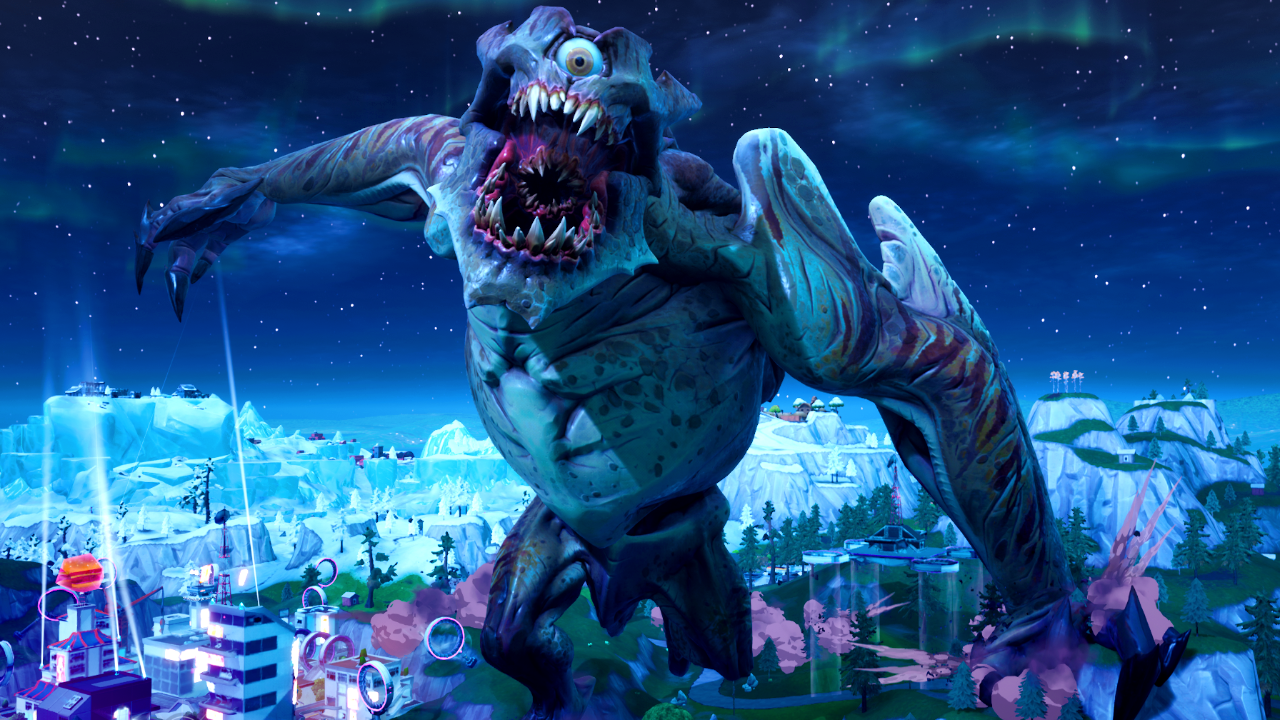 New sound effects for the monster have been found in the files, suggesting a return from the giant creature could be happening soon.
According to data-miner FNAssist, the newly-discovered sounds are not used for the current Devourer Landmark that was added to the map in v19.10. The new files also use a different codename to the ones used at the Landmark, further suggesting they will be used for the return of the (alive) Devourer.
Story Theories
Players have been quick to theorise as to why and how the Devourer could return, with some suggesting that the Mecha Team Leader arm found in the sea is connected in some way. The Devourer and the Mecha originally fought during Season 9's Final Showdown event, which resulted in the elimination of the creature.
Some have suggested the the Imagined Order could be creating their own version of the Devourer in order to fight The Seven. This would be a perfect lead into Season 2's leaked theme of war between the I.O. and The Seven. It's also thought that the new Covert Cavern POI, which was introduced in yesterday's update as a base for the Imagined Order, could be where the new Devourer will be created.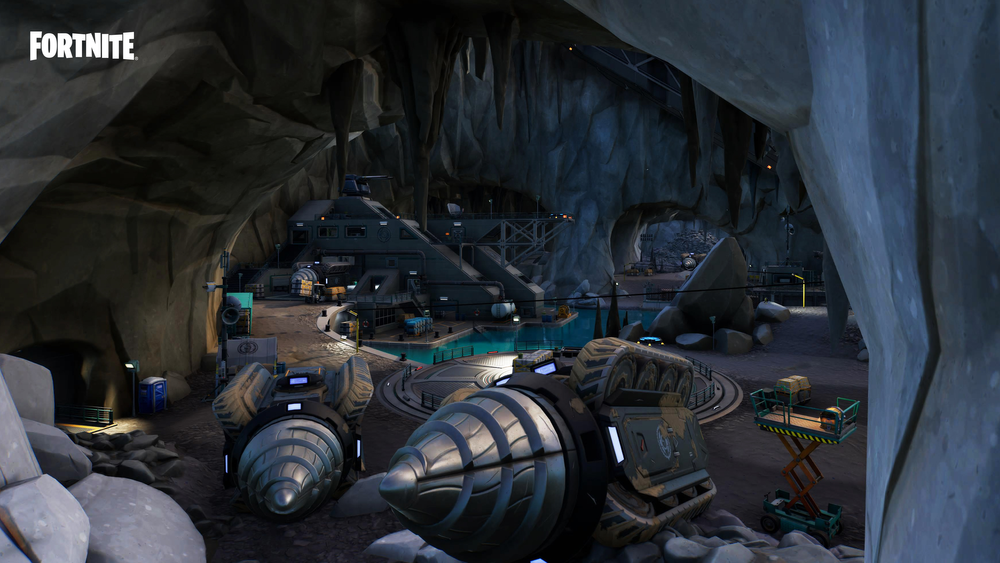 We'll keep you updated if anything is spotted in-game.
---
In other news, Fortnite recently revealed new Marshmello cosmetics. Click here to read more.
Follow us on Twitter (@FortniteBR) and Instagram (@FortniteBR) to keep up with the latest Fortnite news, leaks and more.