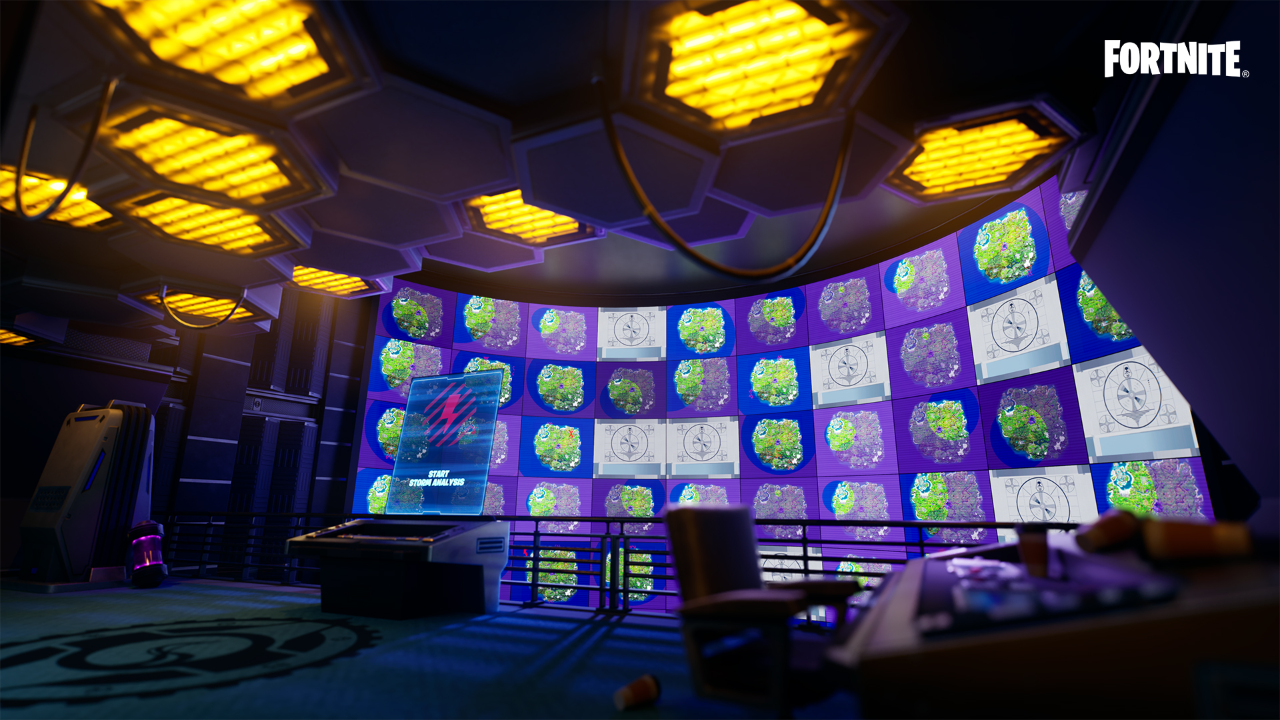 Fortnite content creator Tabor Hill has shared information about the next season of Fortnite, including details of a new vehicle.
In his latest YouTube video, which was released earlier today, Tabor explains that in Season 2 players will be "at almost like a war with the IO people". The story is set to follow on from the events of the Chapter 2 finale, with the Imagined Order wanting revenge on The Seven and everyone else on the new Island. Evidence of this can already be seen in-game with an IO drill that has been spotted near Logjam Lumberyard.
"The beehive has been hit, they're coming for revenge."
The YouTuber later went on to reveal that a new "driveable vehicle with turrets" is also coming to Battle Royale at some point in the future, possibly before Season 2. As is the case with all insider leaks, everything is subject to change before it's introduced to the game.
We'll keep you updated if anything else is revealed about Season 2. The current season is set to end in 74 days.
---
In other news, the v19.01 Hotfix has been released. Click here to read what's new.
Follow us on Twitter (@FortniteBR) to keep up with the latest Fortnite news, leaks and more.