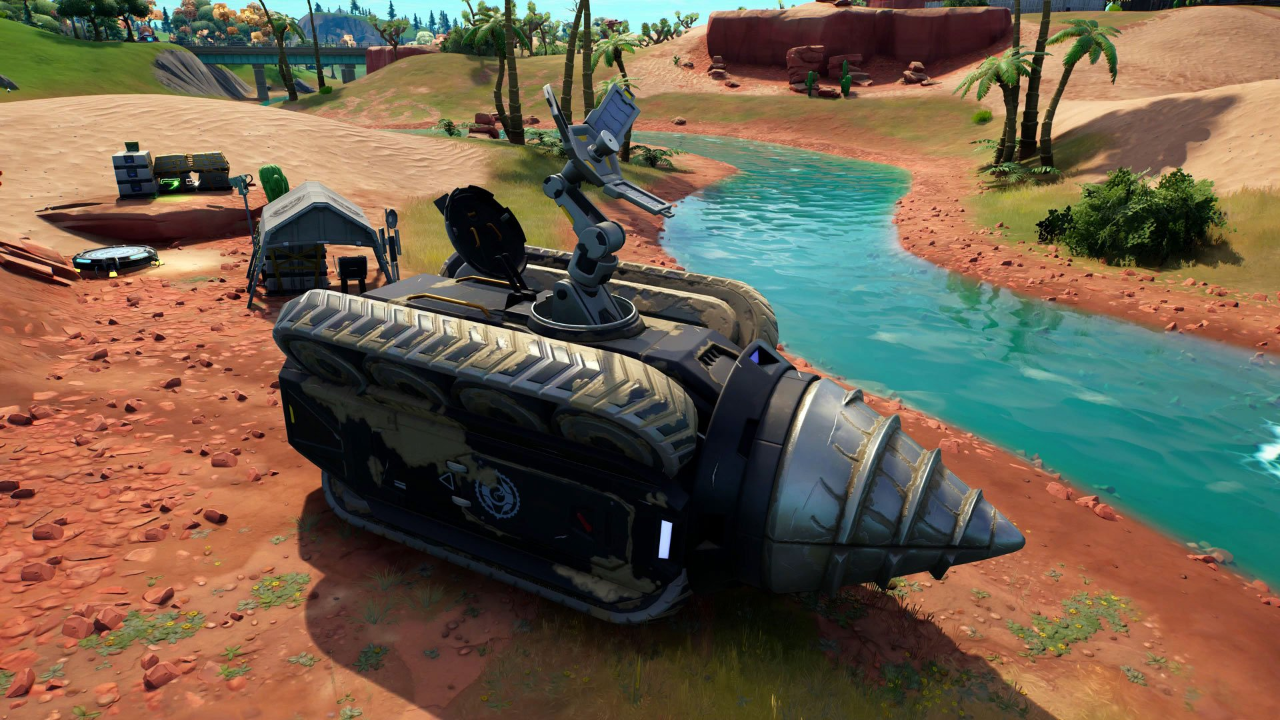 Fortnite data-miner Hypex has discovered new files added in the v19.20 update that suggest a "tank vehicle" is in the works.
The new vehicle, which is codenamed 'TreadVehicle', is expected to be a driveable version of the I.O. drills that can already be found on the Island. This would make sense as it follows the storyline of the Imagined Order arriving in Chapter 3 for revenge, which also leads into the leaked theme of Season 2; war between the I.O. and The Seven.
The version of the I.O. drills that are currently on the map, although undriveable, do allow players to scan for enemies within a nearby radius. It's possible we could see this as a feature on the vehicle version instead of a turret.
Epic will probably add more files for the Tank Vehicle in the next update, which is set to be released on February 15, 2022. We'll keep you updated if anything else is discovered.
---
In other news, a Mythic version of the Thermal Scoped Assault Rifle is coming soon. Click here to read more.
Follow us on Twitter (@FortniteBR) and Instagram (@FortniteBR) to keep up with the latest Fortnite news, leaks and more.