Leaked Item Shop - August 1, 2023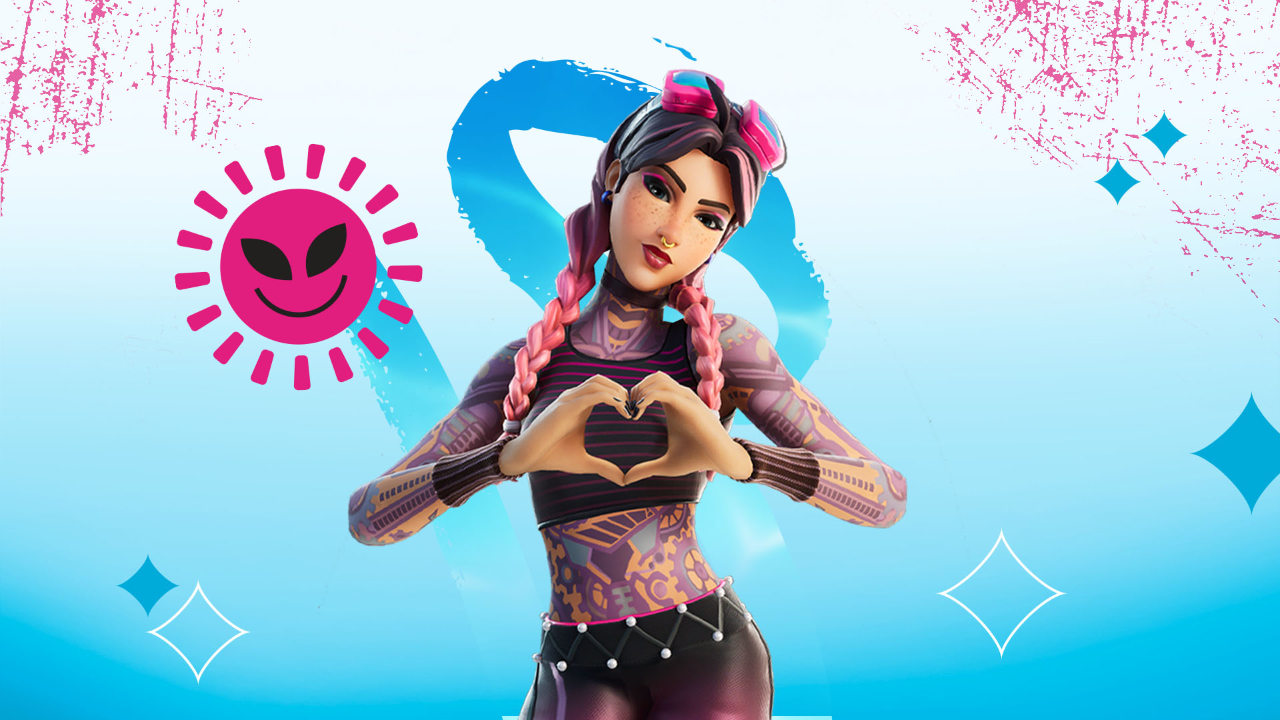 Fortnite has added tomorrow's Item Shop sections to the server, giving us a preview of what will be available. Zagou's Locker Bundle will leave in the next rotation.
Here's a preview of the Item Shop for August 1, 2023:
Sparkles_QT's Locker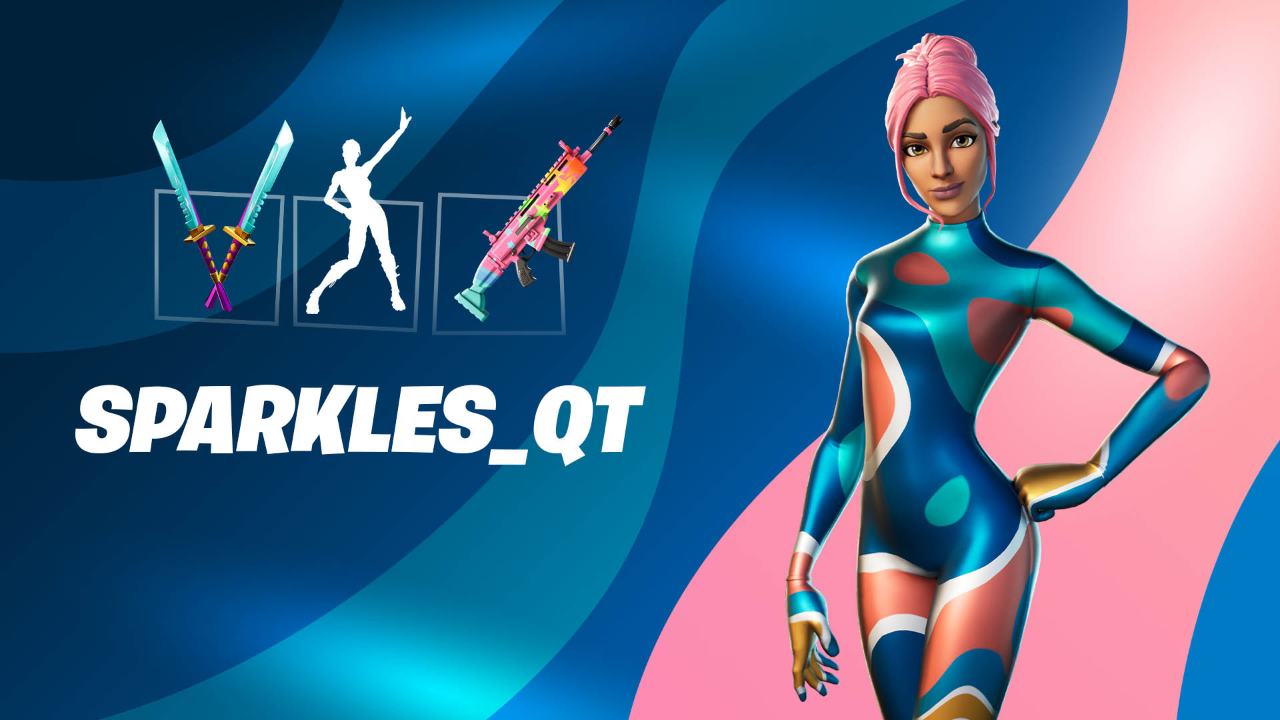 ---
Summer Favorites
Beach Bomber Outfit
Heist Outfit
Payload Glider
Brite Stars Wrap
Beach Bomber Bundle
Golden Sands Bundle
Midsummer Midas Outfit
Gilded Shadow Pickaxe
Golden Black Wrap
Feeding Frenzy Bundle
Cozy Chomps Outfit
Comfy Chomps Outfit
Sharky Slappers Pickaxe
Sharky Wrap
Sail Shark Glider
Boardwalk Ruby Outfit
Hot Red Ripper Pickaxe
King Flamingo Outfit
Lawnbreaker Pickaxe
Shelly Back Bling
Summer Drift Outfit
Summer Drift Bundle
Kitsune Wrap
Dual Edge Pickaxe
Driftstream Glider
Scuba Crystal Outfit
Scuba Crystal Bundle
Birthstone Backplate Back Bling
Rainbow Carver Pickaxe
Lil' Whip Outfit
Lil' Whip Bundle
Drippin' Flavor Emote
Ice Pop Pickaxe
Ice Cream Cruiser Glider
Sprinkles Wrap
Lil' Whip (mmm!) Music Pack
Scoops & Slices Bundles
Ruby Outfit
Sky Stripe Glider
Stripe Slicer Pickaxe
Opal Outfit
Ruby & Opal Bundle
Sun Tan Specialist Outfit
Rescue Paddle Pickaxe
Beary Cuddly Bundle
Syd Outfit
Weighted Spikegloves Pickaxe
Heartwave Wrap
Beach Jules Outfit
Beach Brutus Outfit
Beach Brutus and Jules Bundle
Aqua Lug Pickaxe
Tidal Wave Wrap
Medley Outfit
Surf Watch Bundle
Surf Witch Outfit
Wild Surf Wrap
Starstruck Axe Pickaxe
It's A Wash Emote
Hula Emote
Island Vibes Emote
Sunny Stroll Emote
Sweaty Emote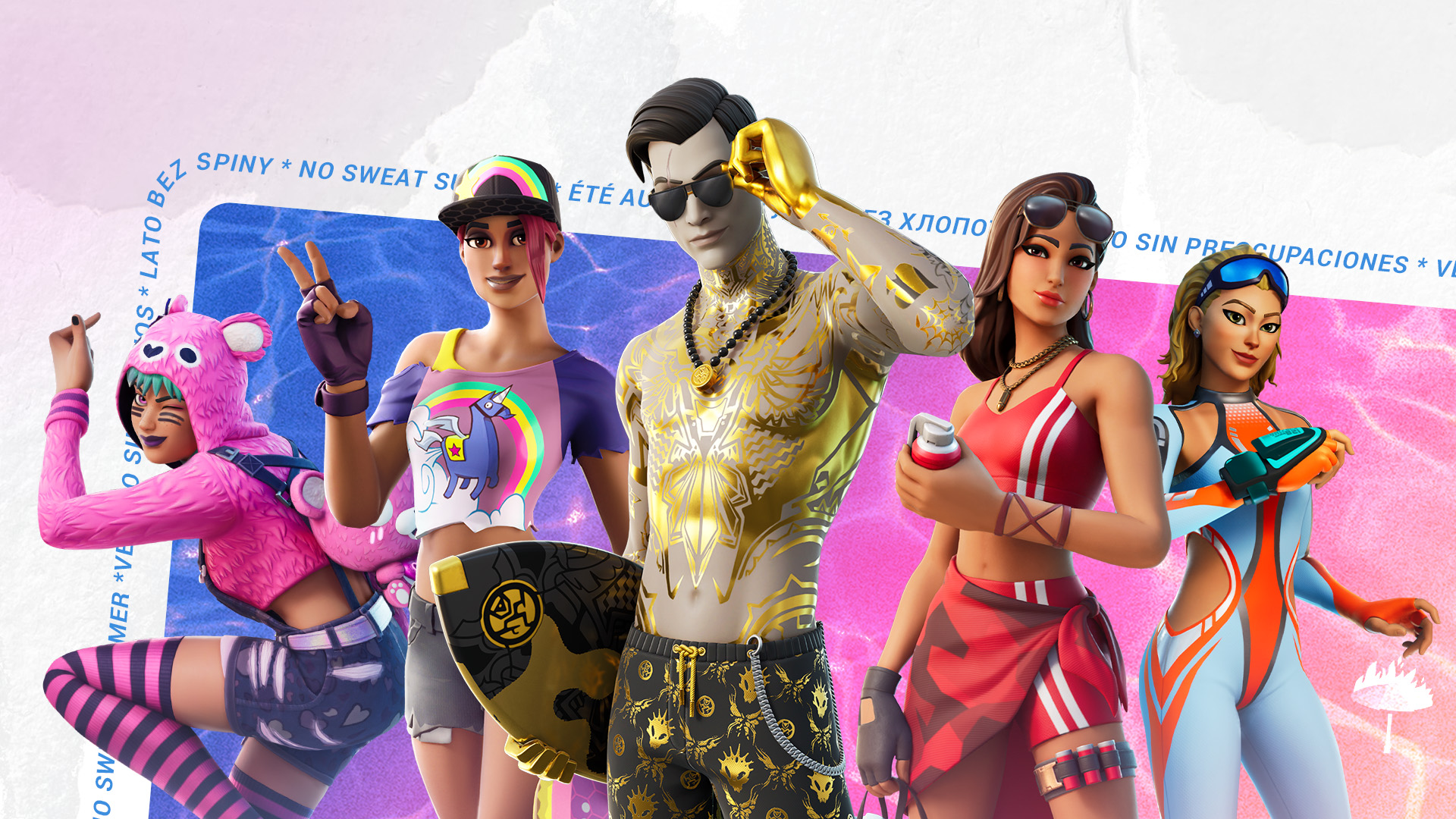 ---
Future War
Terminator Outfit
HK-Aerial Glider
Tow Truck Surfer Emote
Mimetic Poly-Alloy Blades Pickaxe
Terminator Bundle
Future War Bundle
Sarah Connor Outfit
T-800 Outfit
Cyberdyne Salute Emote
Techno-Grip Axe Pickaxe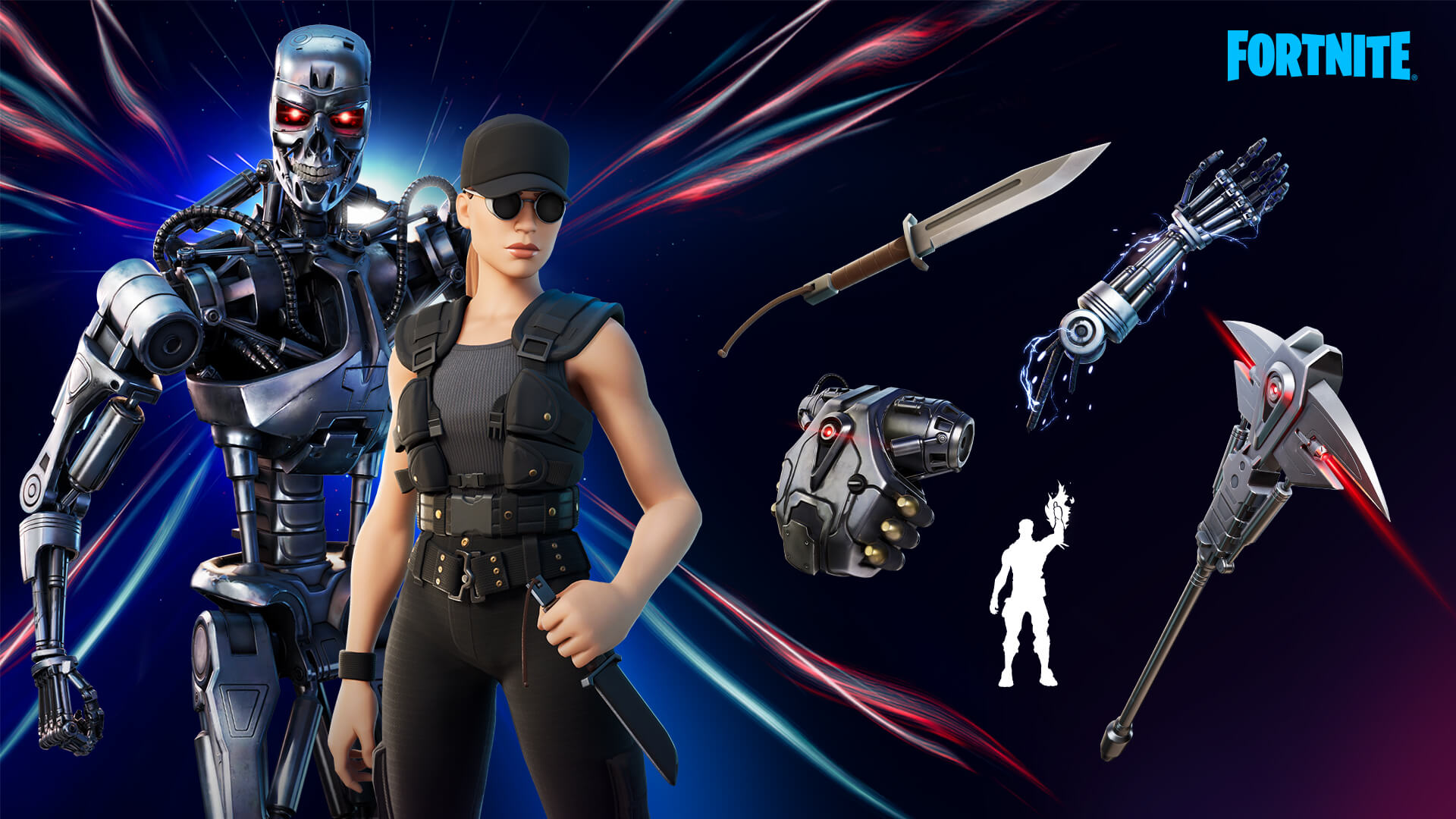 ---
Naomi Osaka
Naomi Osaka Outfit
Dark Priestess Naomi Outfit
Serve Stance Emote
The Queen's Cloudcarriage Glider
Naomi Osaka Bundle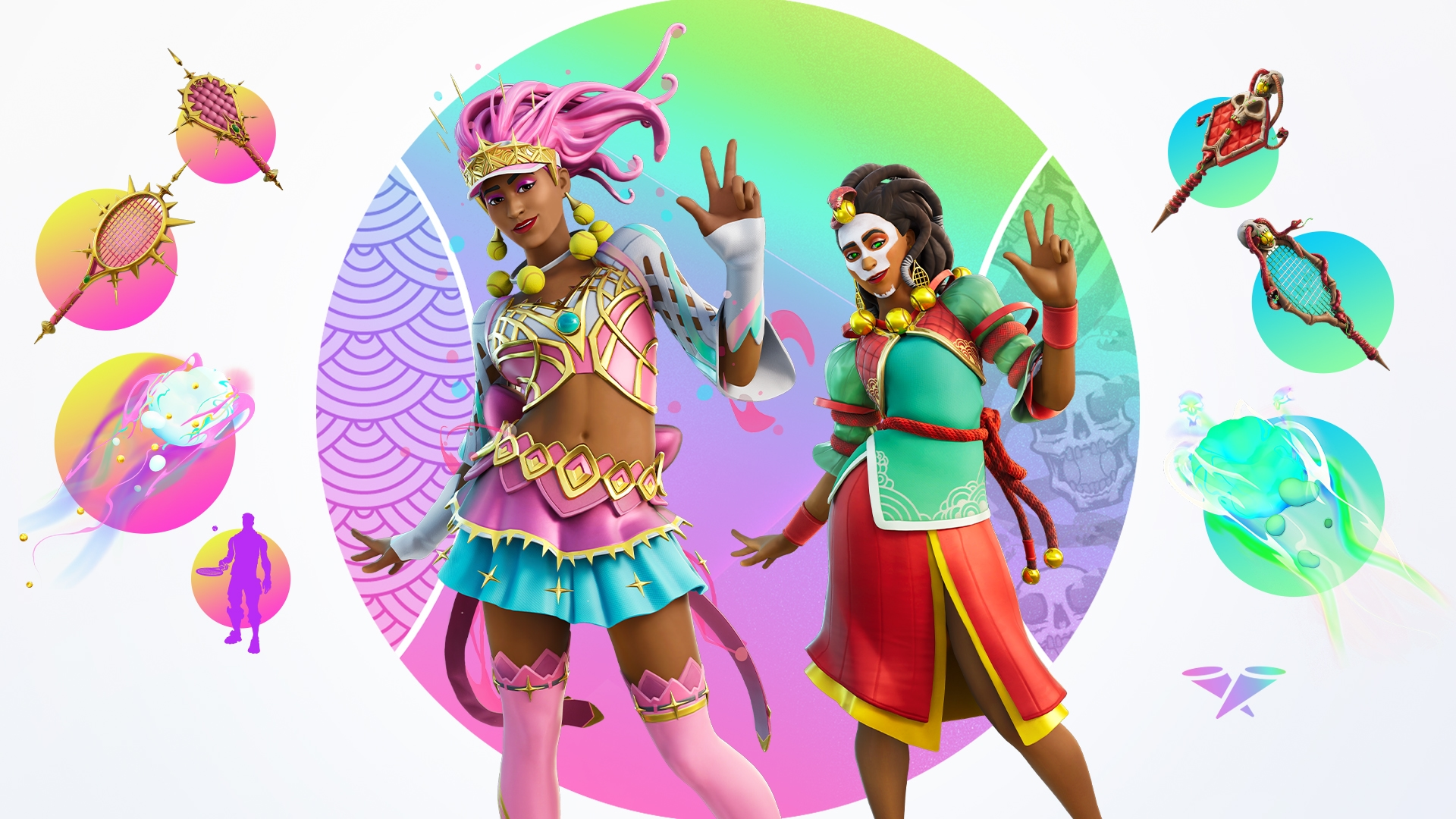 ---
Futurama
Futurama Bundle
Futurama Gear Bundle
Philip J. Fry Outfit
Turanga Leela Outfit
Bender Bending Rodríguez Outfit
Zoidberg Scuttle Emote
Giant Nutcracker Pickaxe
Solid Gold Fiddle Pickaxe
Unbendable Girder Pickaxe
Planet Express Ship Glider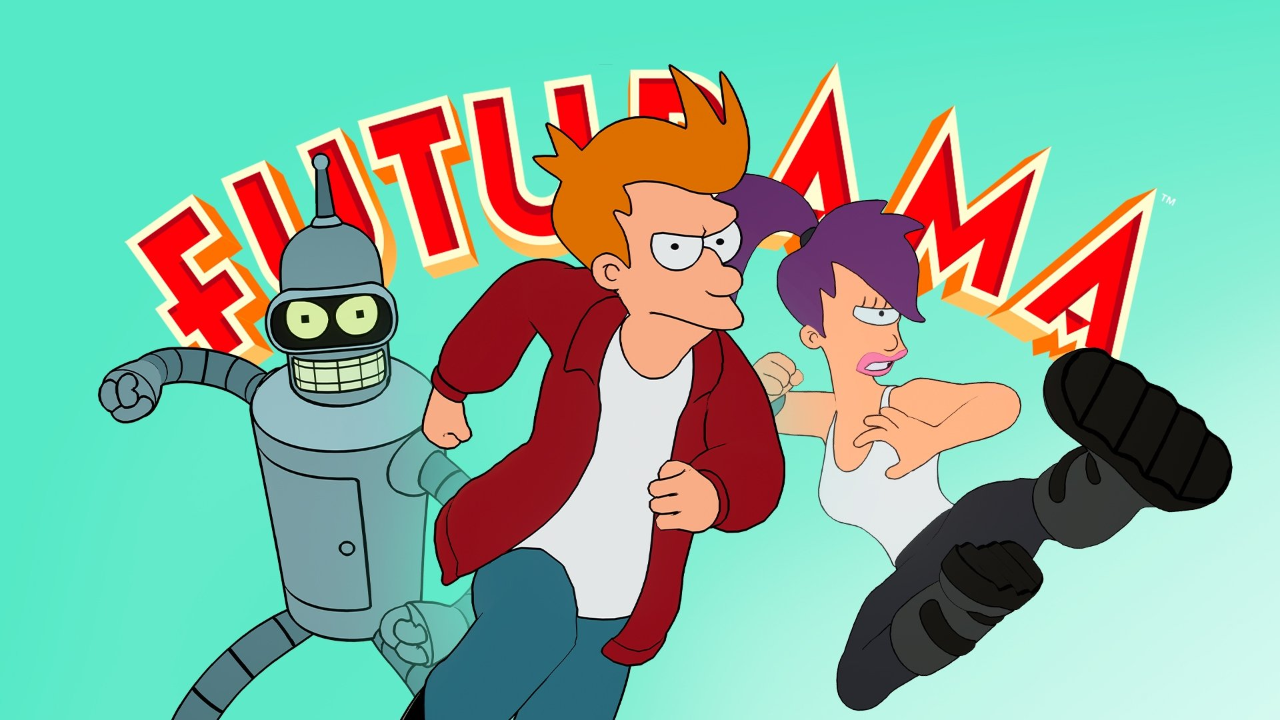 ---
Across the Spider-Verse
Spider-Man (Miles Morales) Outfit
Spider-Man 2099 Outfit
928 Axes Pickaxe
Spider-Ham's Mallet Pickaxe
Spider-Verse Bundle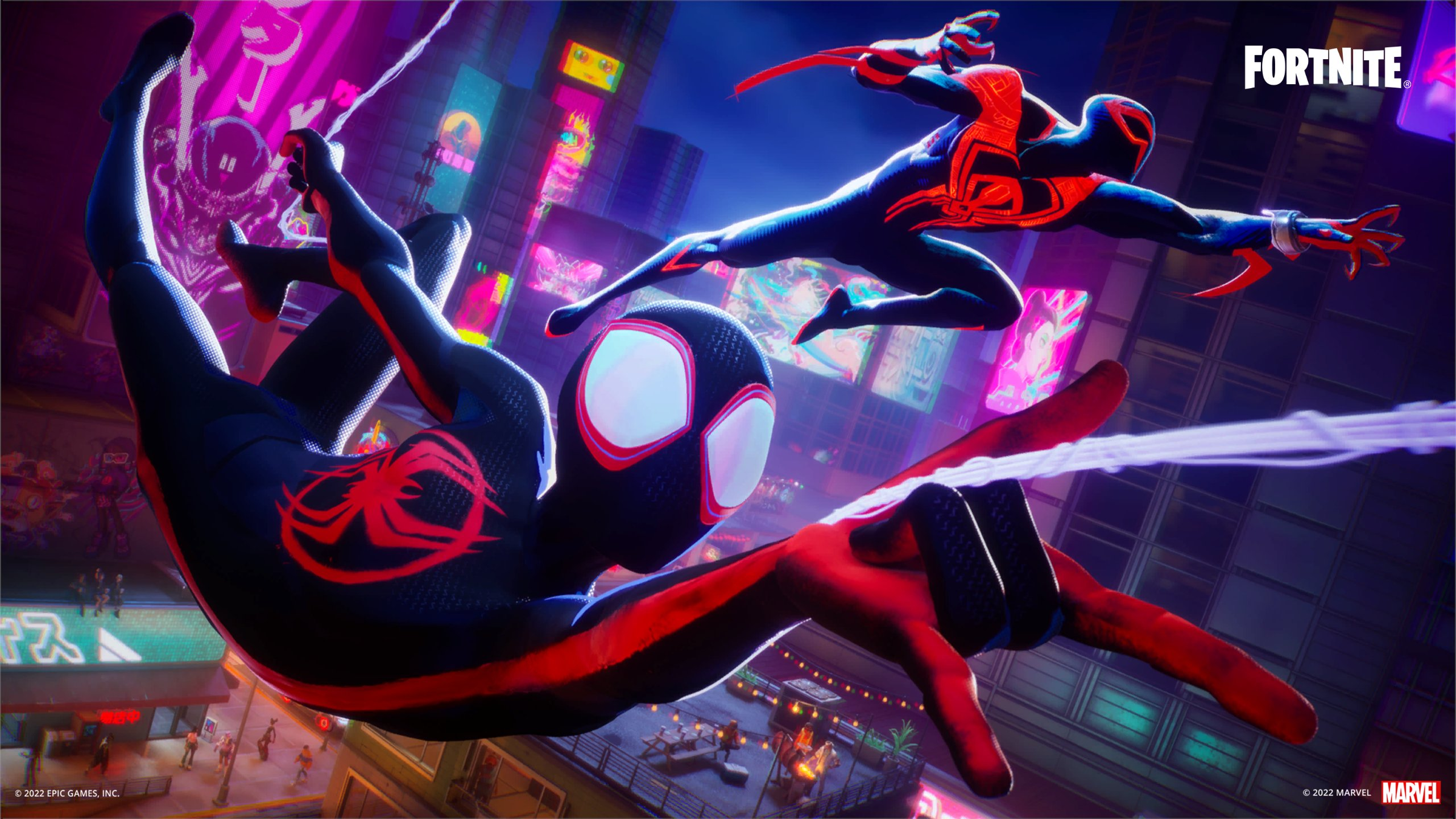 ---
Marvel
Venom Outfit
Ravenpool Outfit
Cuddlepool Outfit
Deadpool Mashups Bundle
Green Goblin Outfit
Green Goblin Bundle
Goblin Glider Glider
Arm The Pumpkin! Emote
Scootin' Emote
Meaty Mallets Pickaxe
Deadpool Gear Bundle
Dragacorn Glider
Spider-Man Zero Bundle
Spider-Man Zero Outfit
Pumpkin P'axe Pickaxe
Spidey Landing Emote
Web Slicer Pickaxe
Mary Jane Watson Outfit
Chimichanga! Emote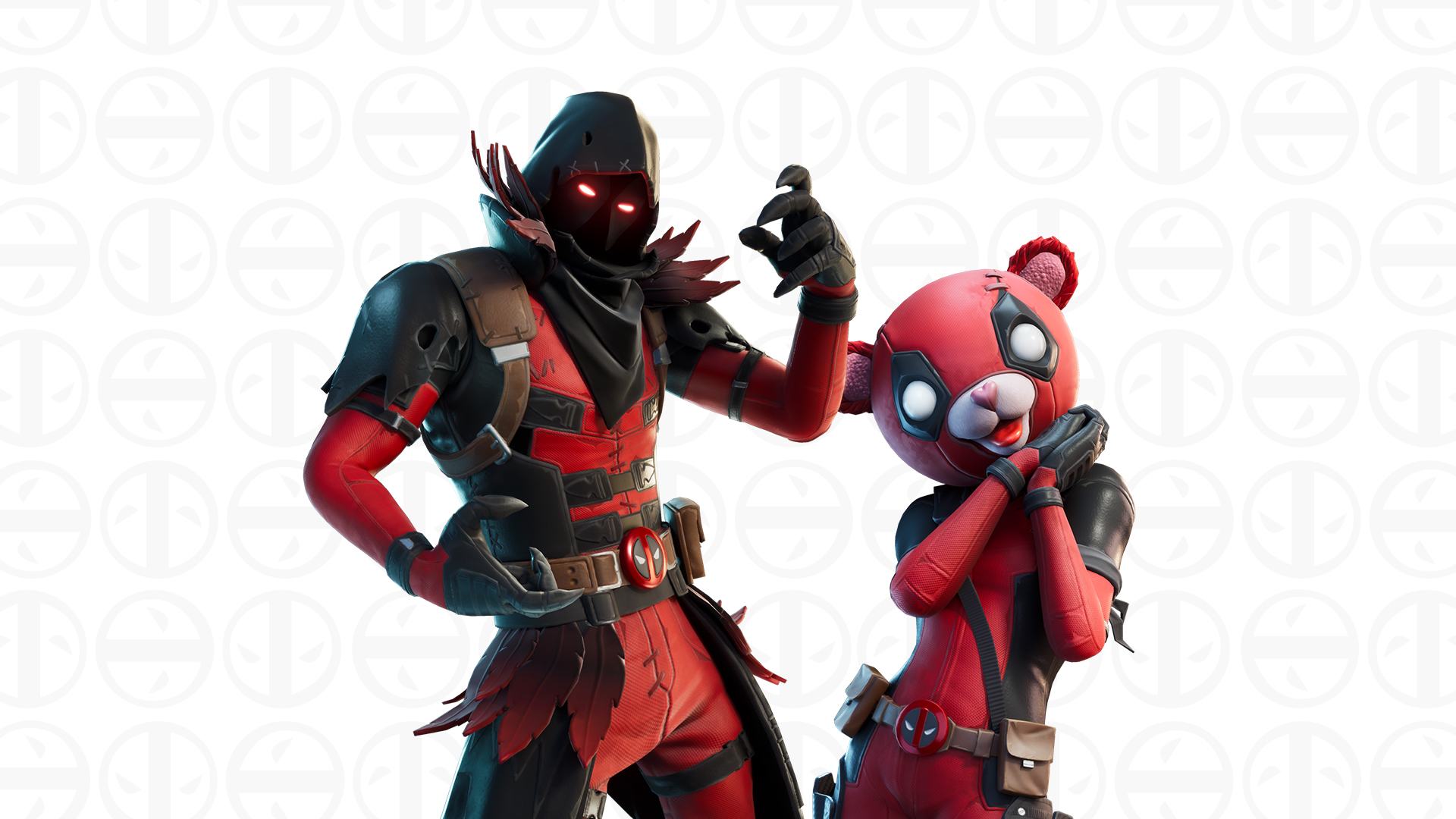 ---
Heroes of Tamriel
Nord Warrior Outfit
Ebonheart Battleaxe Pickaxe
Nord Armor Wrap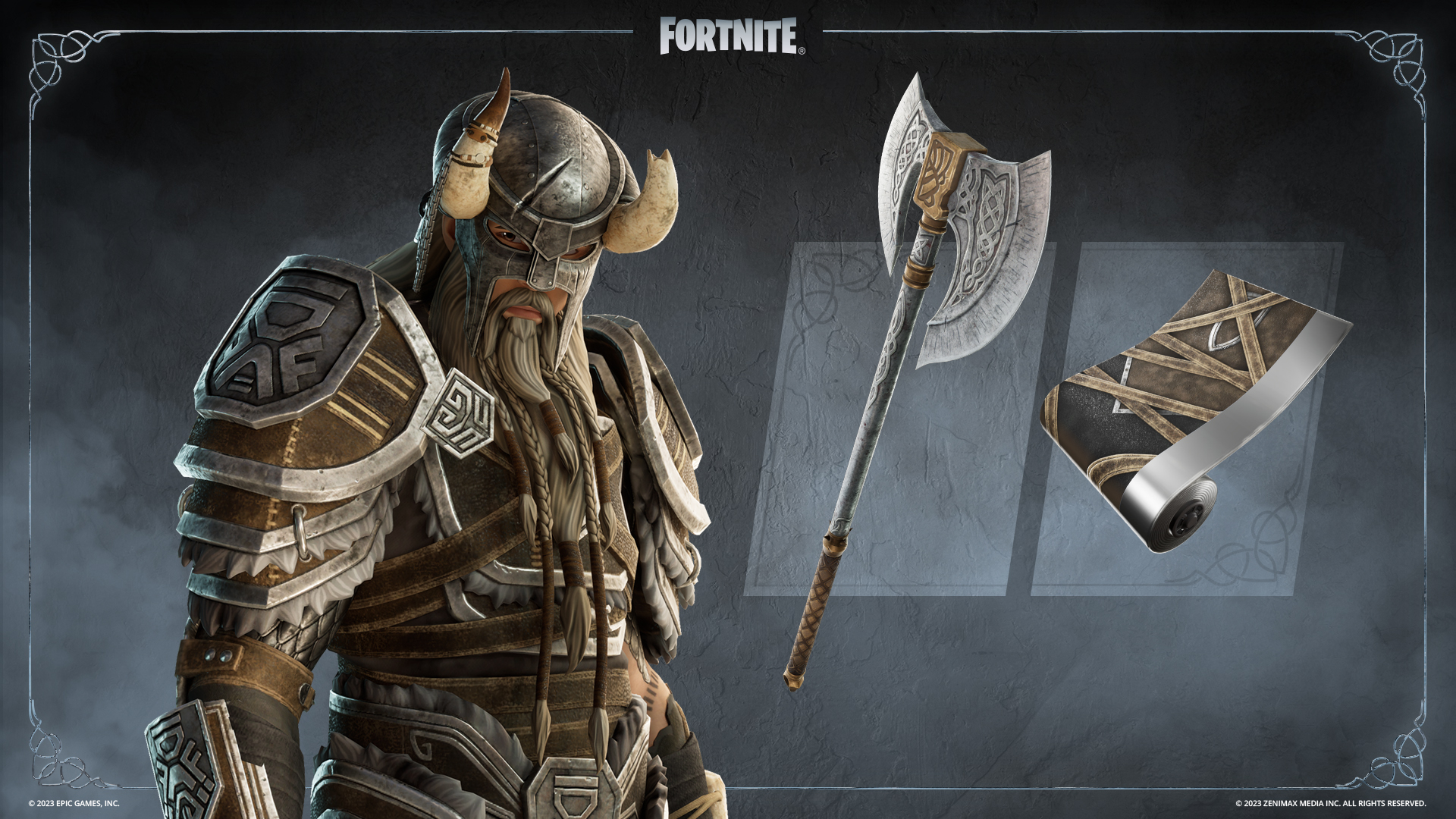 ---
Earn Levels and Unlock Rewards!
Vikora's Level Up Quest Pack Bundle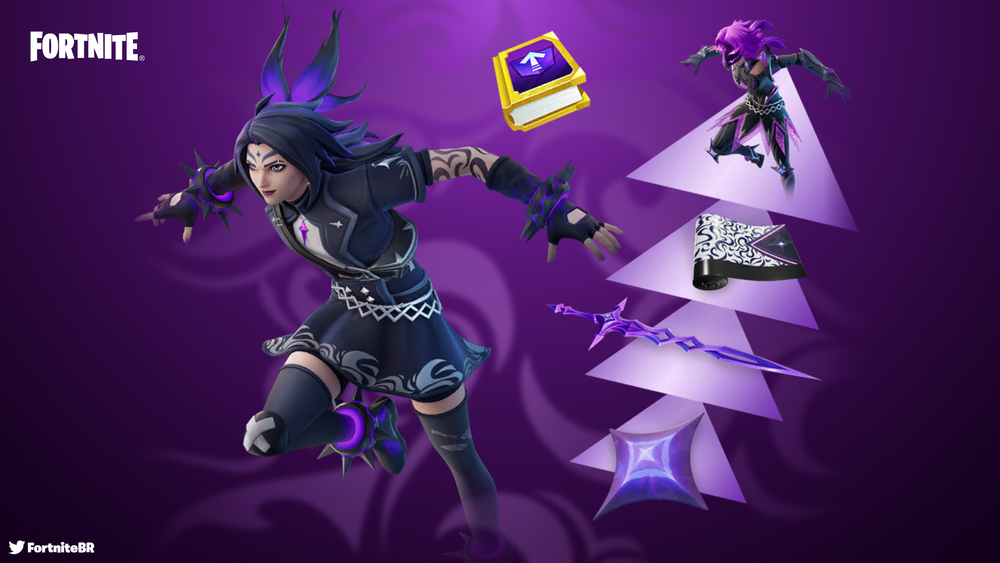 ---
Featured Items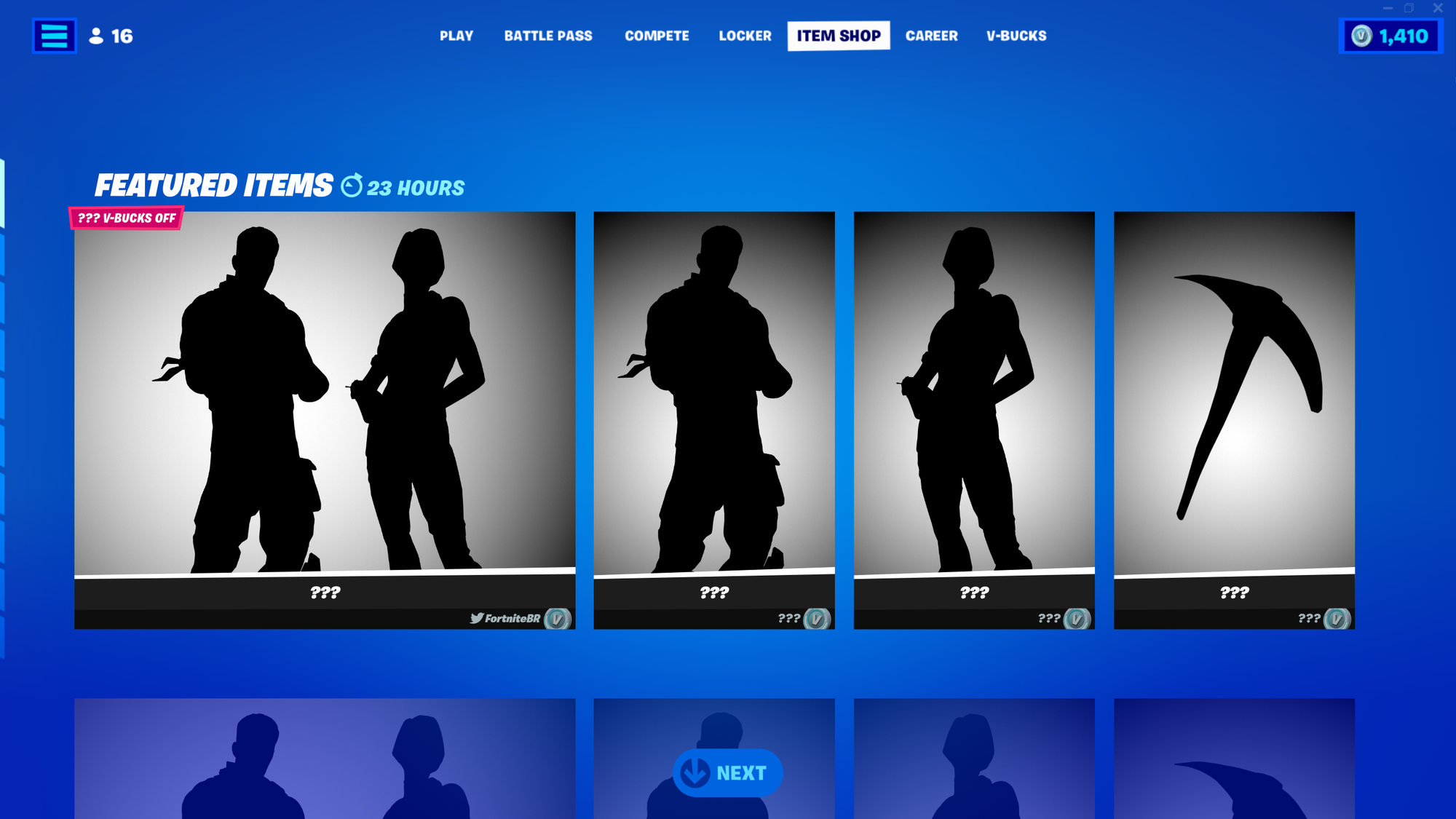 ---
Daily Items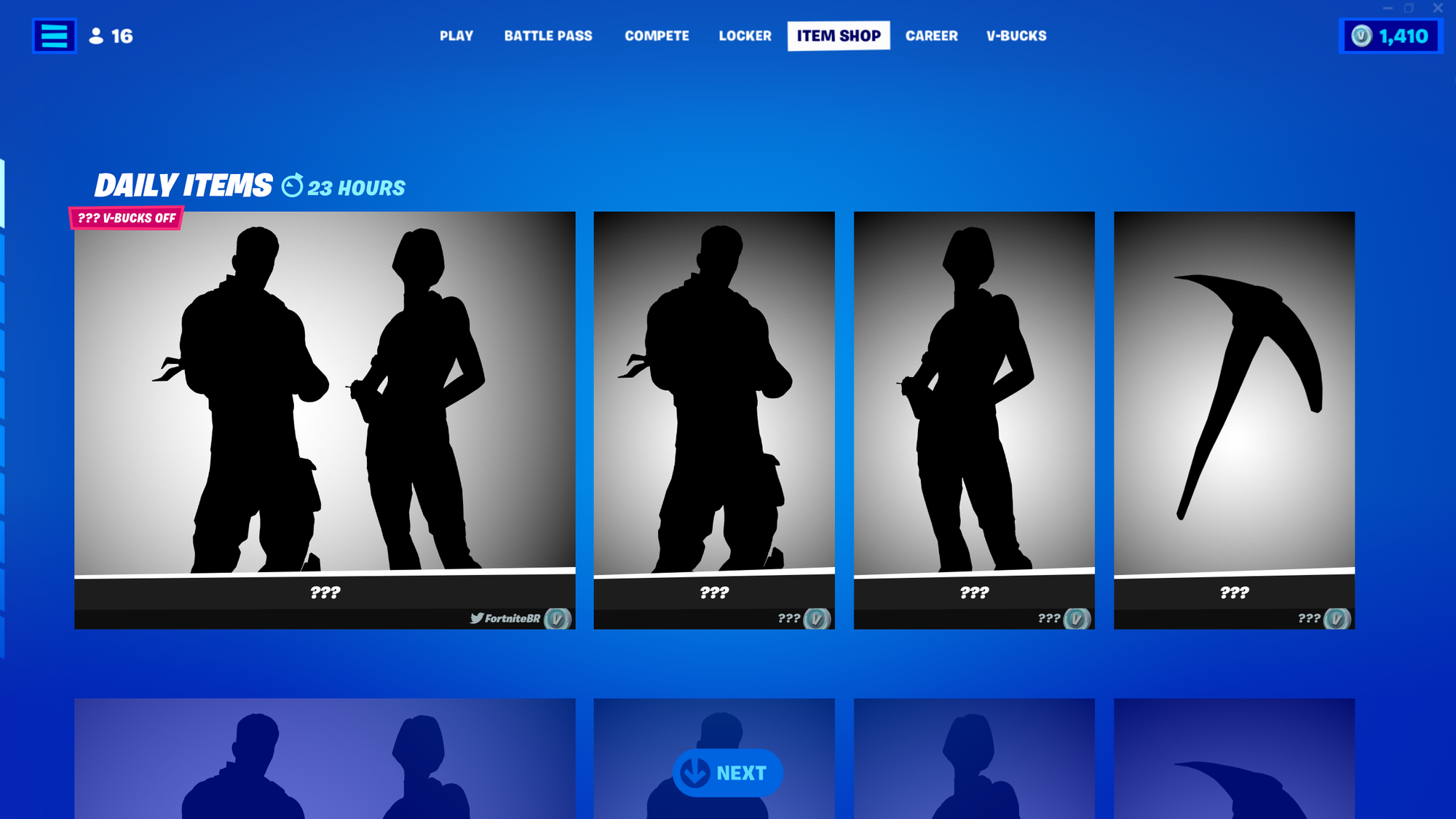 ---
Special Offers & Bundles
Sapphire Hagiri Quest Pack
Intrepid Engines Pack
Full Clip Pack
Lava Legends Pack
Dark Reflections Pack
Summer Legends Pack
Magma Masters Pack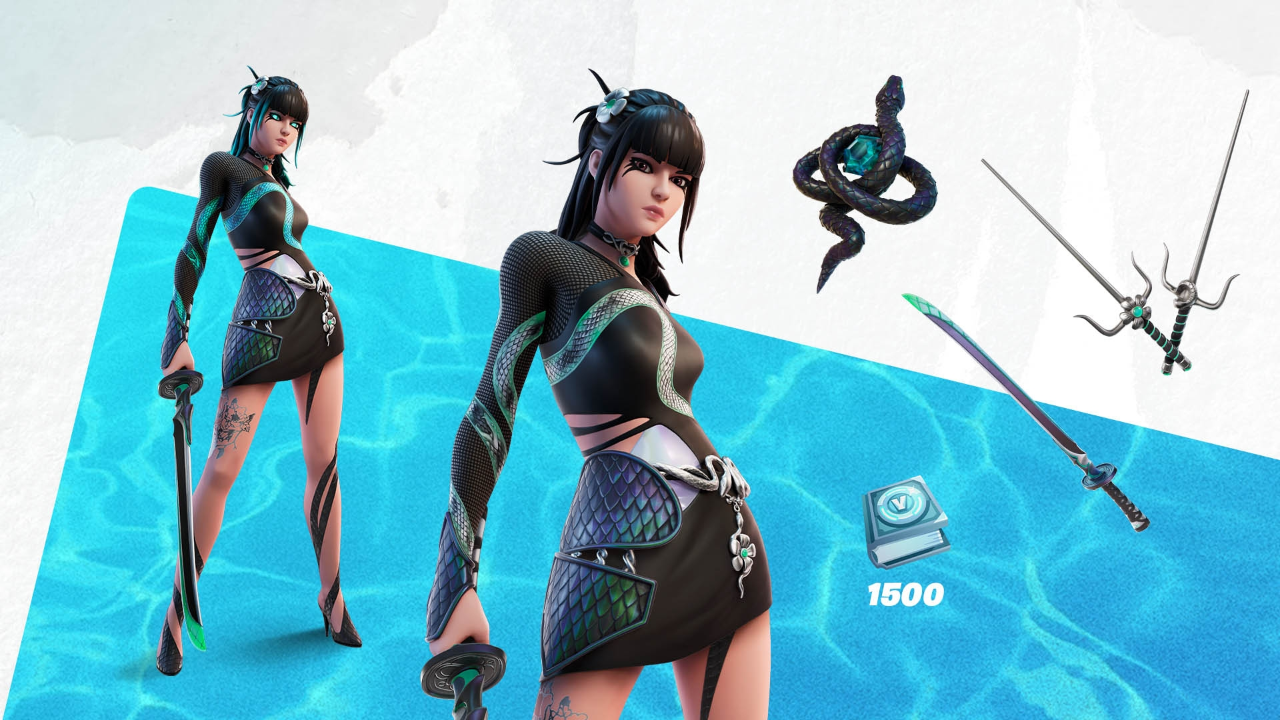 ---
In other news, Epic Games CEO Tim Sweeney says Travis Scott is "welcome in Fortnite". Click here to read more.
Follow us on Twitter 𝕏 (@FortniteBR) and Instagram (@FortniteBR) to keep up with the latest Fortnite news, leaks and more.