Leaked Item Shop - January 31, 2023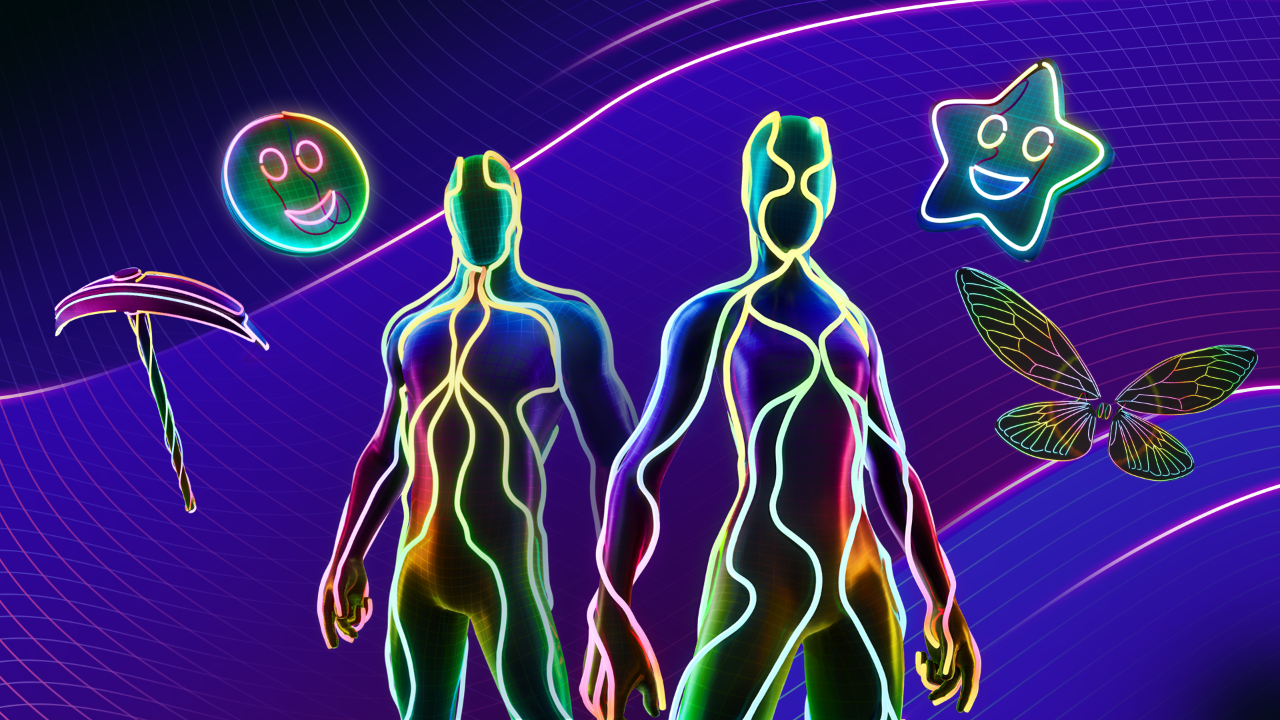 Fortnite has added tomorrow's Item Shop sections to the server, giving us a preview of what will be available. Squatingdog's Locker Bundle will leave in the next rotation.
Here's a preview of the Item Shop for January 31, 2023:
The Kid LAROI
The Kid LAROI Outfit
The Rogue LAROI Outfit
Heart of a King Emote
LAROI Free Style Wrap
Stay Music Pack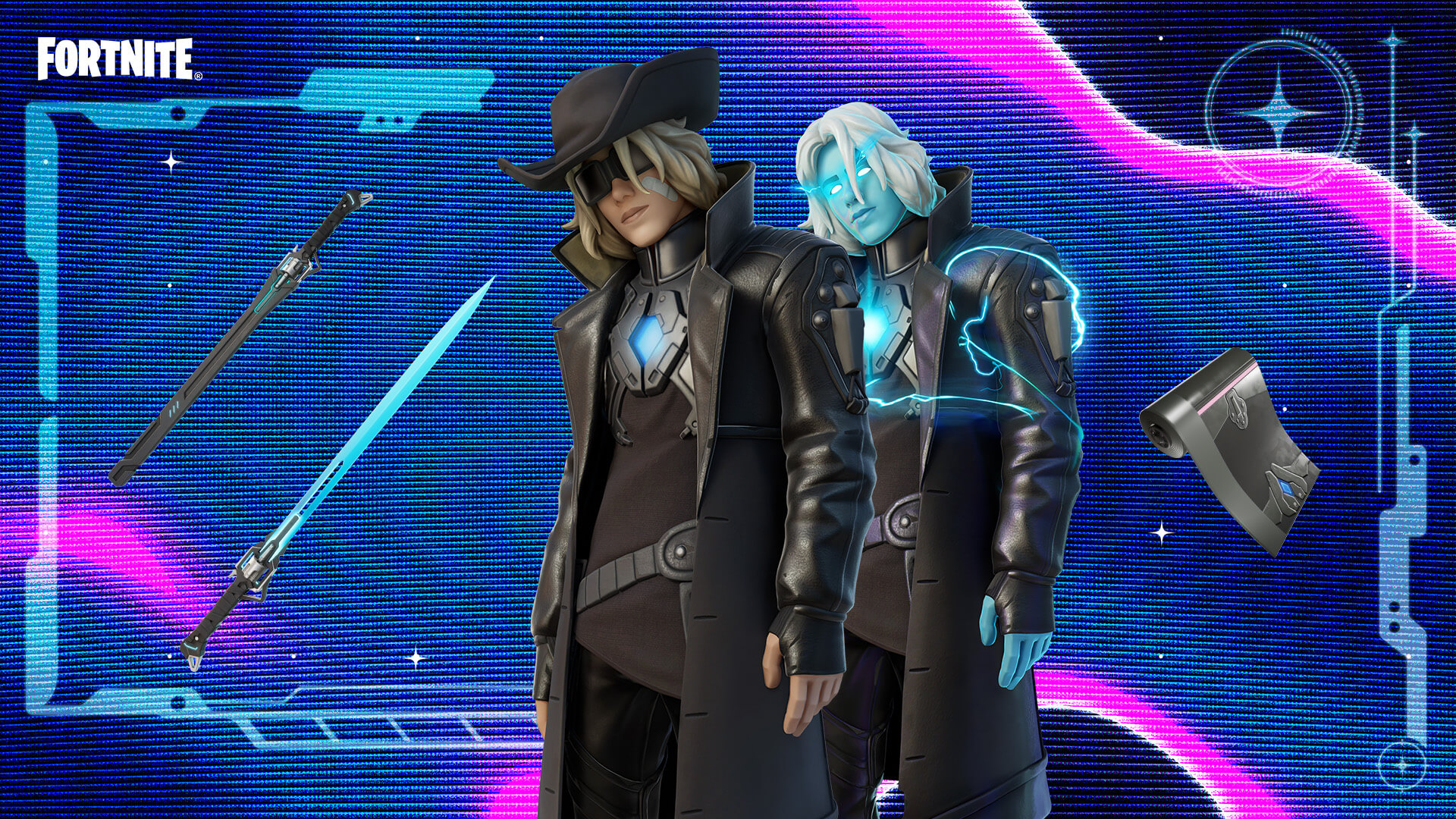 ---
Turn The Music Up
Nightlife Outfit
Light Knives Pickaxe
Glowsticks Emote
Party Star Outfit
Hi-Hat Outfit
Party MVP Outfit
DJ Bop Outfit
Lights Up Emote
Envision Outfit
Harmonizer Outfit
Flow Outfit
Bear Hug Emote
Glow Rider Glider
Glow Stick Pickaxe
Synth Striker Outfit
Pop Prodigy Outfit
Band Pass Outfit
Party Diva Outfit
Pulse Outfit
Drop The Bass Emote
Amplitude Outfit
Attenuator Outfit
Glow Wings Glider
Vibe Axe Pickaxe
Sonic Glow Wrap
Breakin' Emote
Melody Maverick Outfit
Disco Fever Emote
Reverb Outfit
Syncopator Outfit
Feel The Rhythm Bundle
Turn It Up Bundle
Gleam Team Bundle
Last Forever Emote
Chicken Wing It Emote
Gangnam Style Emote
Rollie Emote
Socks Emote
Don't Start Now Emote
The Macarena Emote
Wake Up Emote
Snare Solo Emote
Build Up Emote
Savage Emote
Hey Now! Emote
Bim Bam Boom Emote
Hit It Emote
My World Emote
Everybody Loves Me Emote
BTS Dynamite Pack Bundle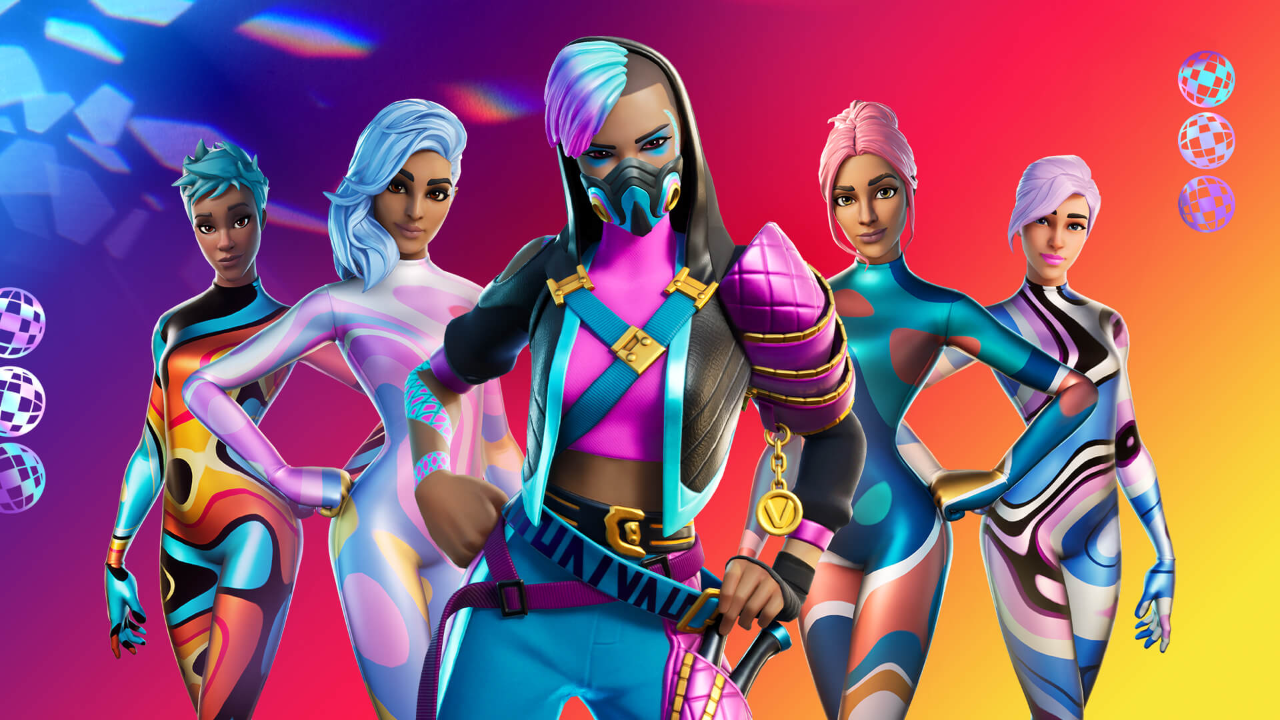 ---
Special Offers & Bundles
Strange Transmissions Quest Pack
Inferno's Quest Pack
Metalcore Mina Pack
Fully Realized Pack
Anime Legends Pack
Magma Masters Pack
Dark Reflections Pack
Darkfire Bundle
Inkville Gang Pack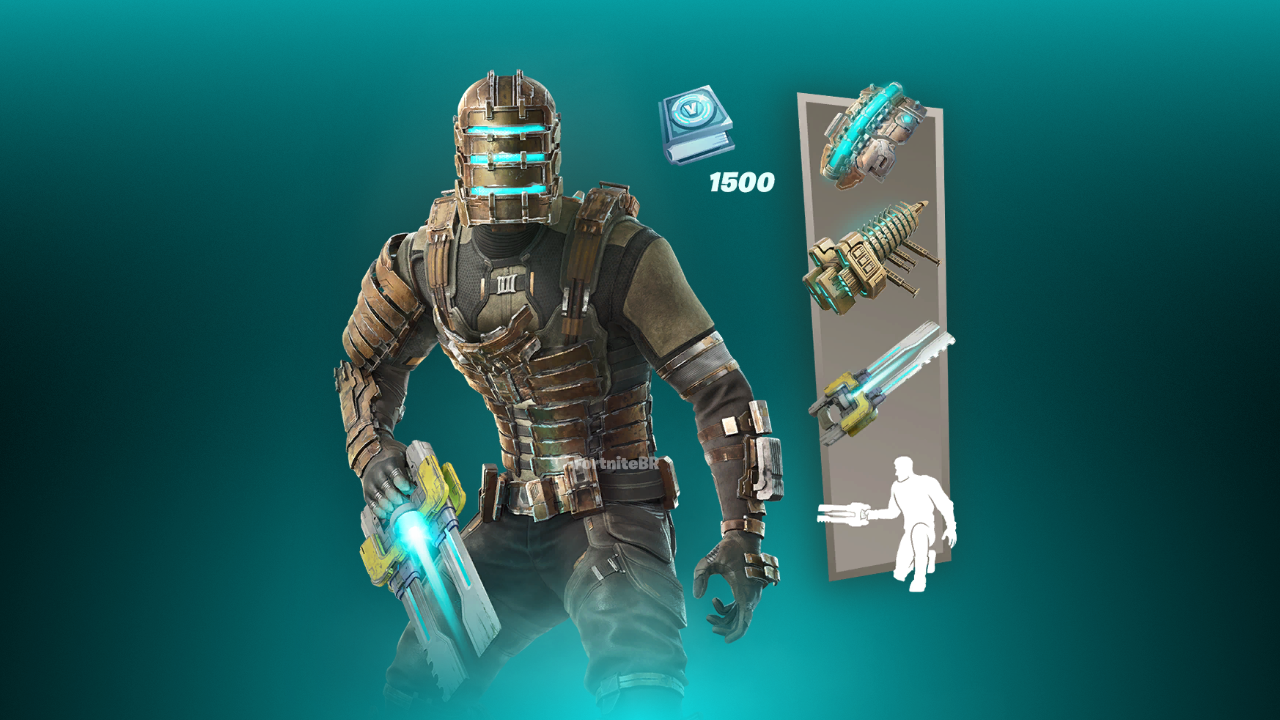 ---
Featured Items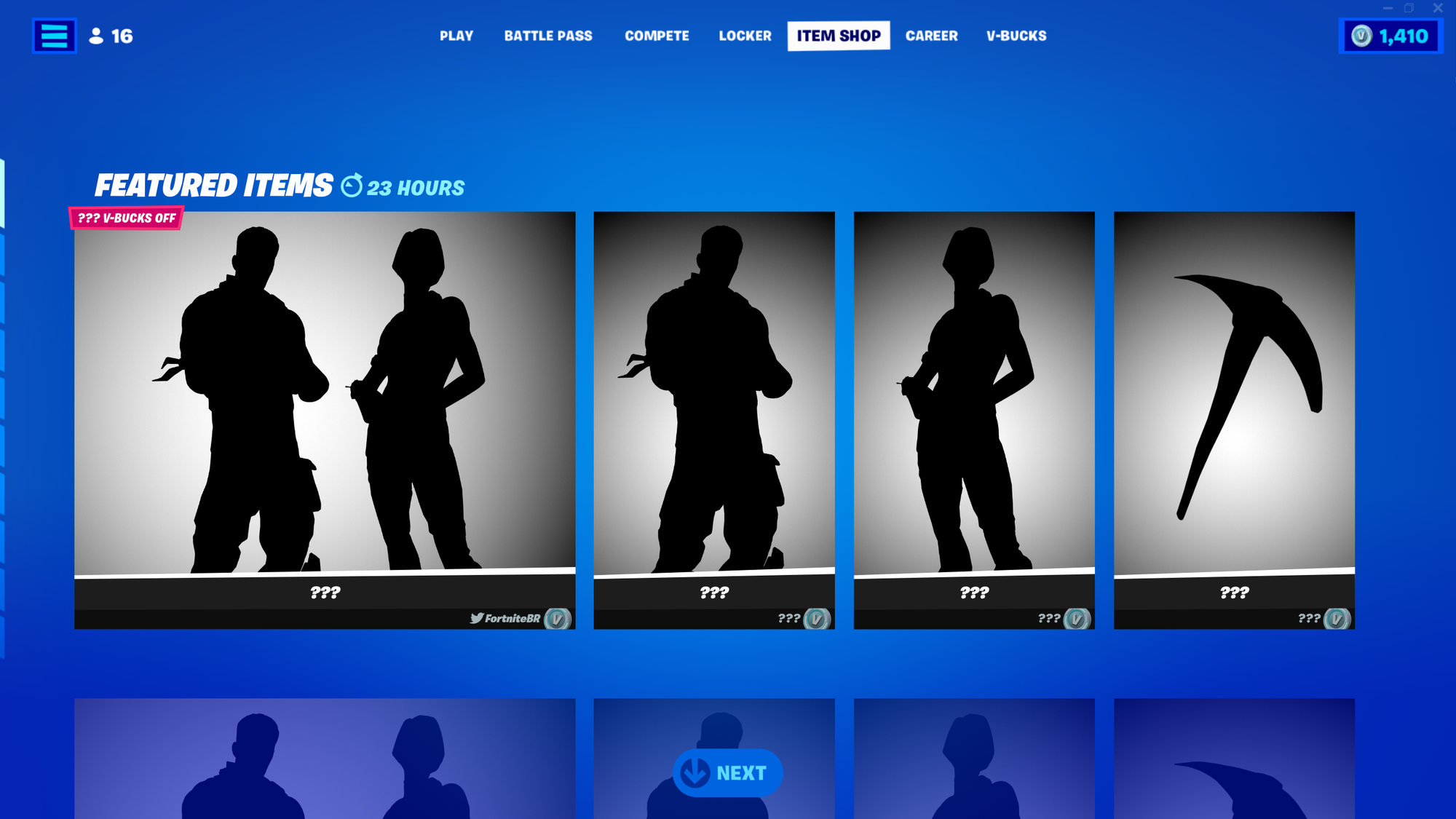 ---
Daily Items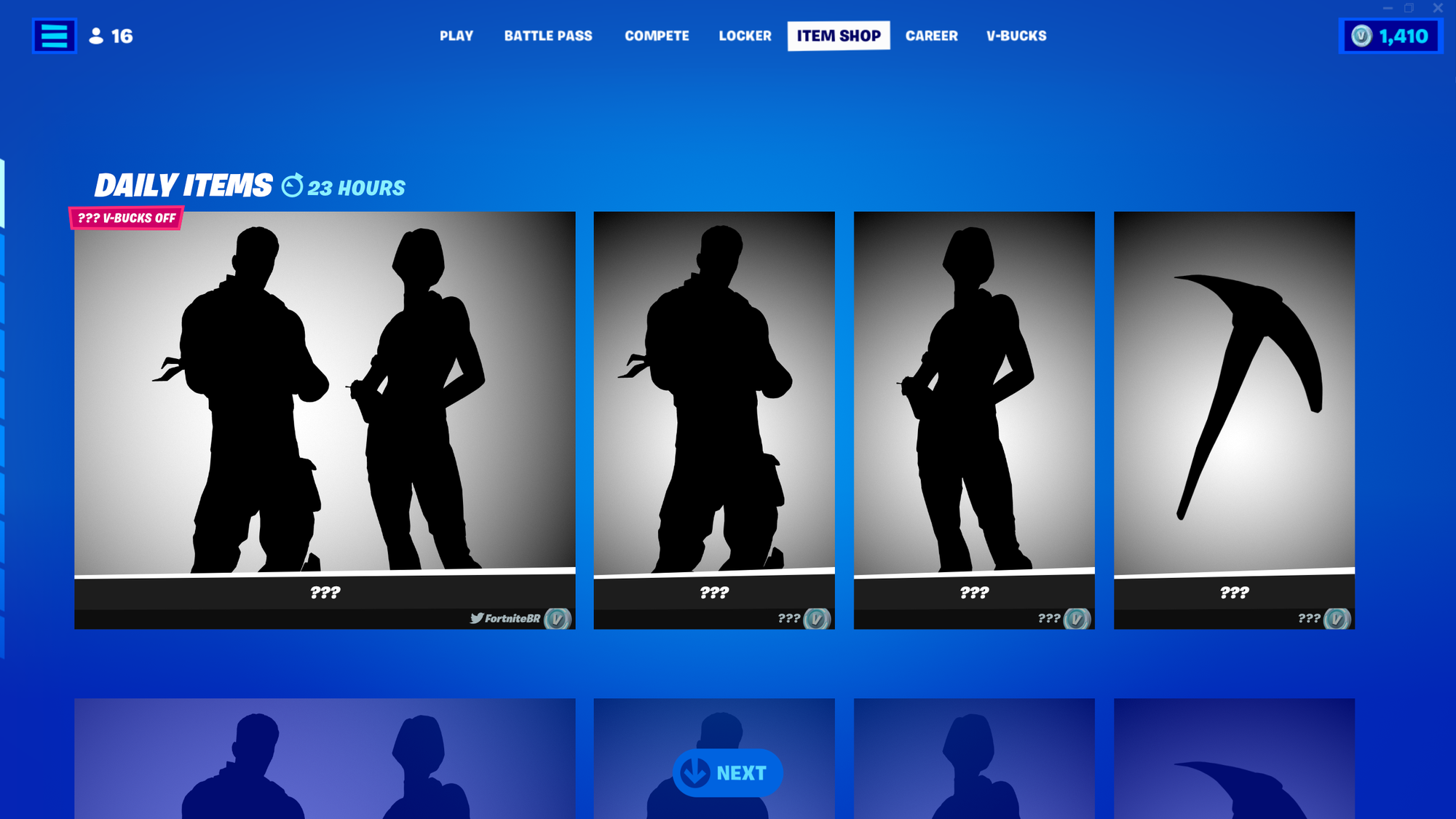 ---
In other news, Epic Games has cancelled all Fortnite Late Game Cups for the remainder of Season 1. Click here to read more.
Follow us on Twitter (@FortniteBR) and Instagram (@FortniteBR) to keep up with the latest Fortnite news, leaks and more.