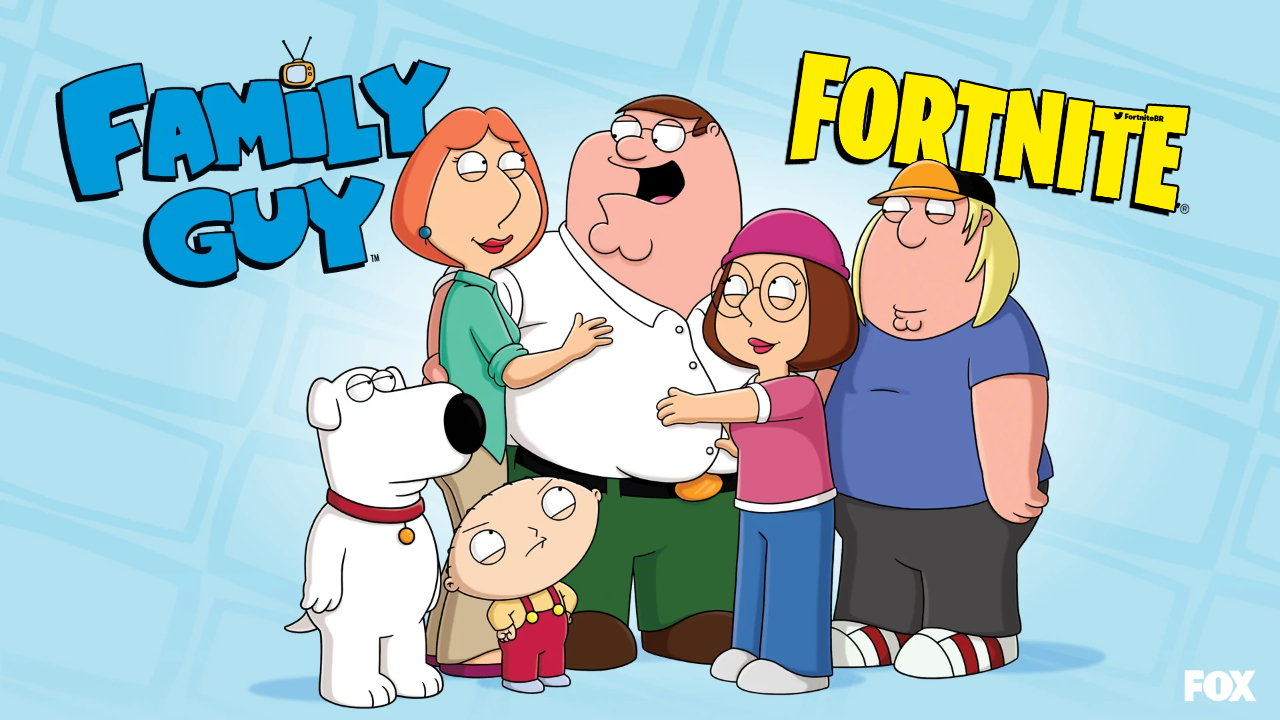 A Fortnite x Family Guy crossover is reportedly happening soon and could bring Peter Griffin to the game in the form of a purchasable Outfit. Here's everything we know so far, including details of a new leak from earlier this week.
We first reported on a potential collaboration with Family Guy almost two years ago when a mysterious texture codenamed "FrenchFry" was discovered in the Fortnite game files. The texture featured 59 frames taken from the show, all with the blood edited out. Following the discovery, no crossovers were announced and the texture itself was eventually removed from the files. Some speculated that the file could have simply been a joke from a Fortnite developer, but the fact that blood had been edited out of all 59 frames suggested otherwise.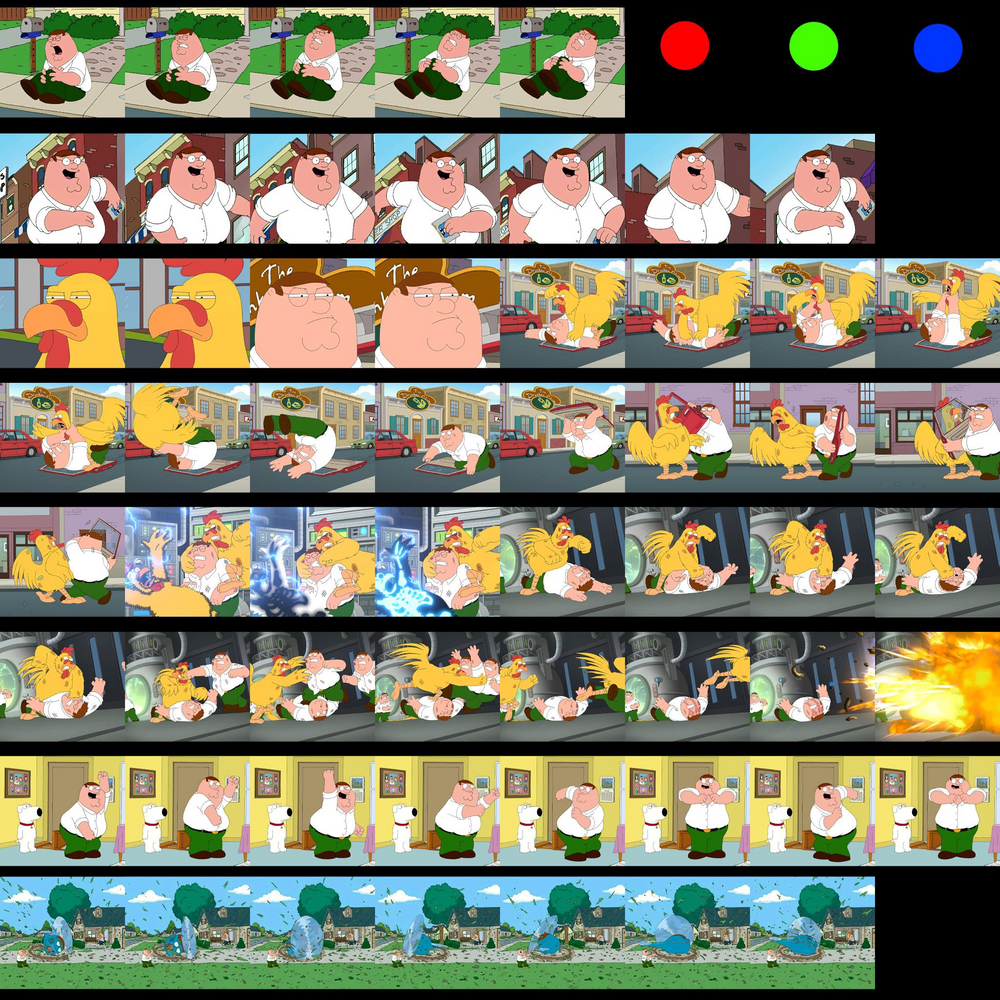 In the official 'State of Unreal' video which premiered last April, a list of folders that appeared to be named for future Fortnite crossovers was spotted in the background of a single camera shot. These folders were 'C3S2_ArmTease', 'C3S3_JONES', 'C3S3_VADER', 'Doom' and 'FamilyGuy'. So far, the Family Guy folder is the only collaboration to remain unreleased, with the others being for Obi-Wan Kenobi, Indiana Jones, Darth Vader and Doom Slayer.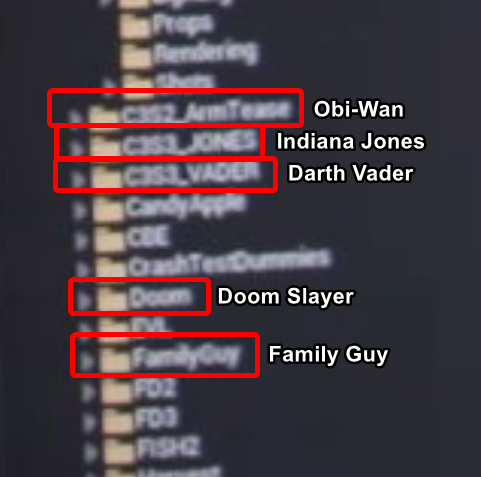 Interestingly, leakers recently discovered evidence in the files that suggests a new male Outfit under the codename "FrenchFry" is currently in the works. Since Family Guy is the only crossover from the folder list that remains unreleased, it's highly likely that the Outfit will be one of the characters from the show. The use of the "FrenchFry" codename, which was first seen with the Family Guy texture, is often linked to other cel-shaded cosmetics in the files. (Source)
As is the case with all leaks, especially regarding collaborations, things can change before an official announcement is made. As always, we'll keep you updated.
---
In other news, the Unreal Editor for Fortnite has been leaked. Click here to read more.
Follow us on Twitter (@FortniteBR) and Instagram (@FortniteBR) to keep up with the latest Fortnite news, leaks and more.