New Fortnite Skateboards available now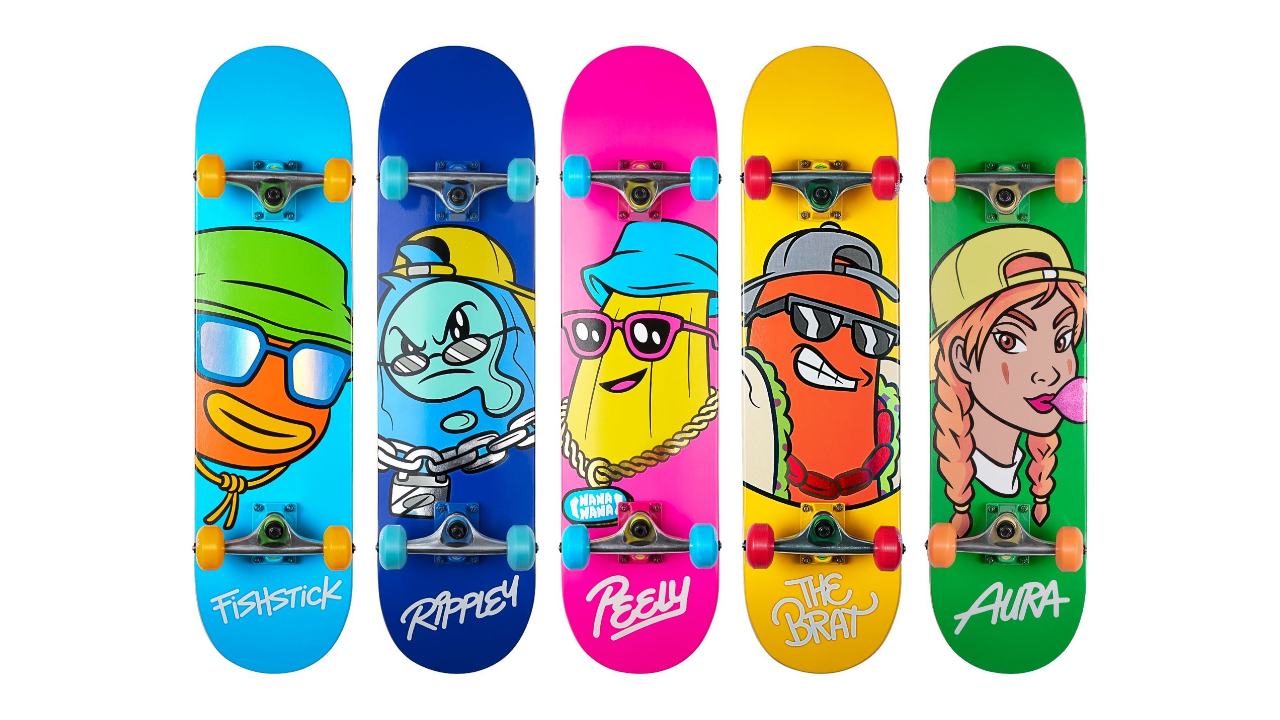 Epic Games has teamed up with Sakar International to release a range of Fortnite-themed skateboards and related accessories.
Available online since Black Friday, the new Fortnite line includes a range of models from ready-to-ride skateboards to individual decks. Protective helmets are set to release in "early 2023" and, like the decks, will be available in a variety of Fortnite designs and styles.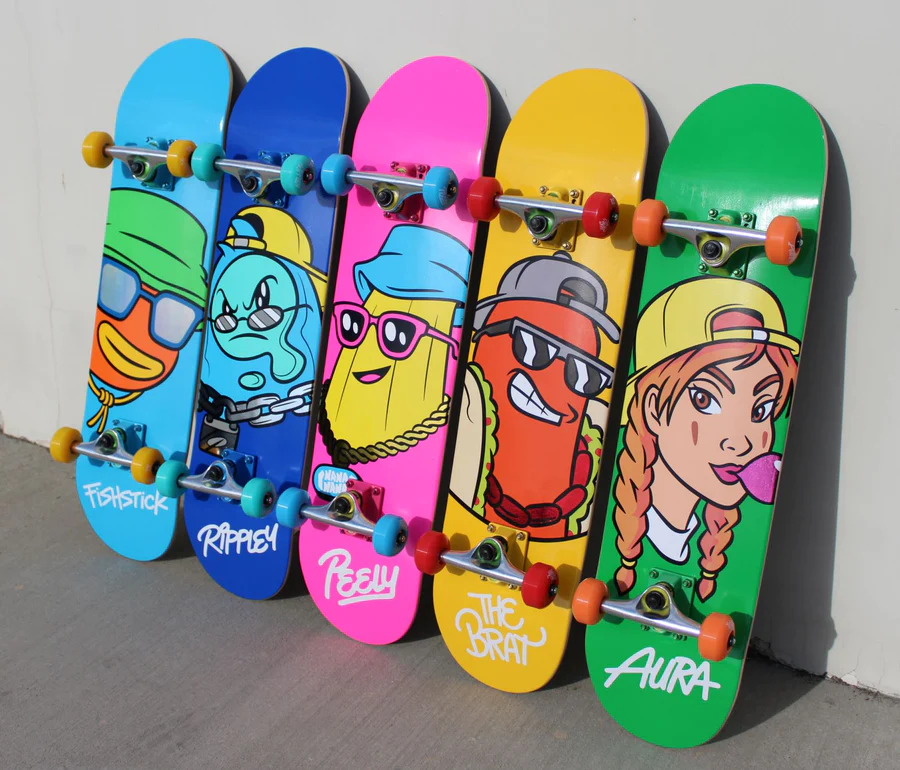 "We are very excited to bring gamers everywhere the opportunity to represent Fortnite even when they're not playing", says Ralph Sasson, COO of Sakar. "Fortnite has become an iconic piece of pop culture, and Sakar couldn't be happier to be partnering with Epic Games on this new line of products".
Each board features fan-favourite Fortnite characters and imagery from the game. Sakar's own blog states "just as players can customize their Outfits in-game they will have their choice of the coolest designs for their new rides and accessories".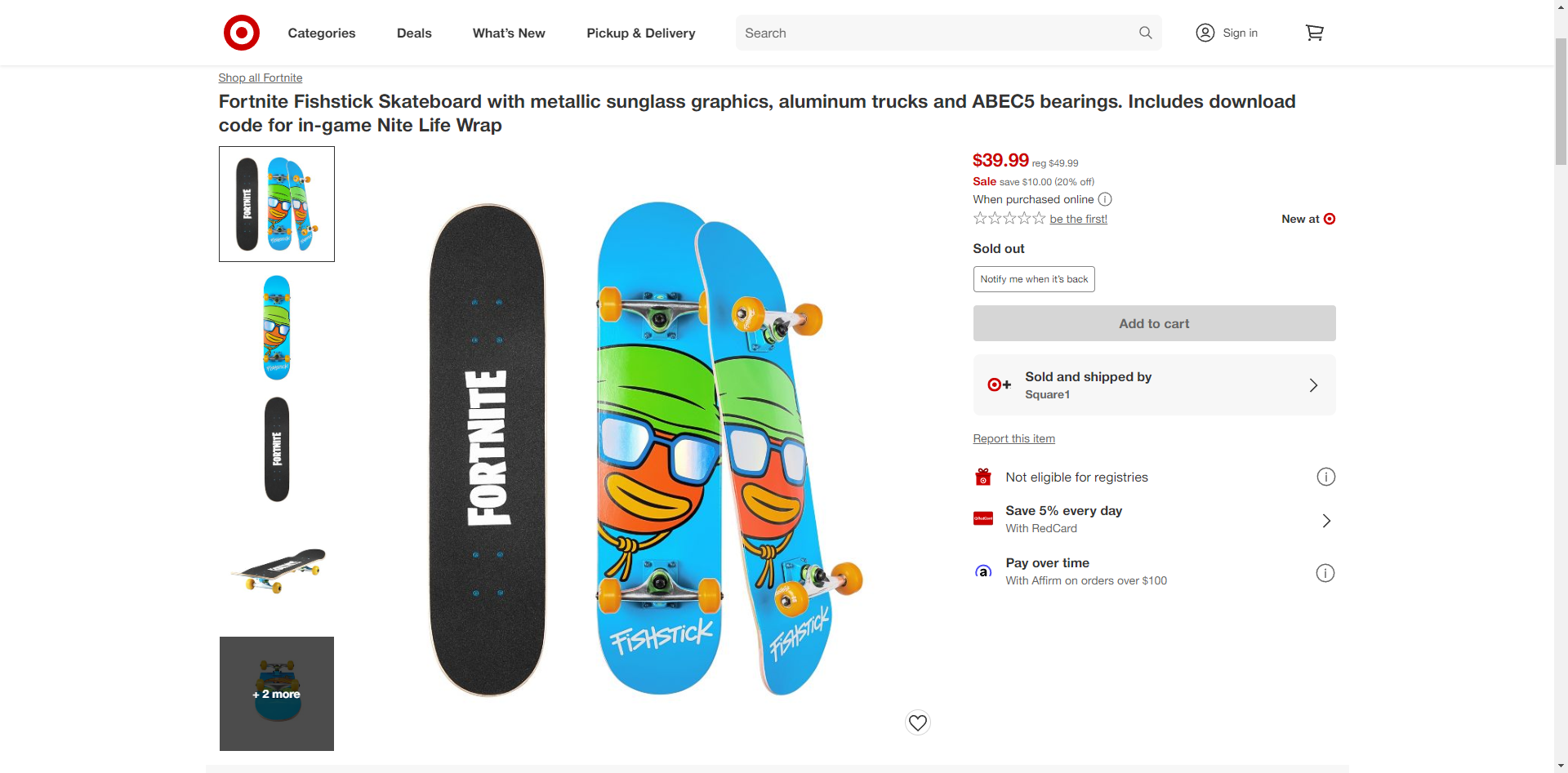 Since Black Friday, the skateboards have been available online at Amazon, Walmart and Target. Since Sakar COO Ralph Sasson mentioned bringing gamers "everywhere" opportunities, it's likely we'll see an international release in 2023 along with the launch of the Fortnite helmets. We'll keep you updated.
---
In other news, Epic Games has officially revealed the new 'Fortnite Football Club' Set, available December 2. Click here to read more.
Follow us on Twitter (@FortniteBR) and Instagram (@FortniteBR) to keep up with the latest Fortnite news, leaks and more.