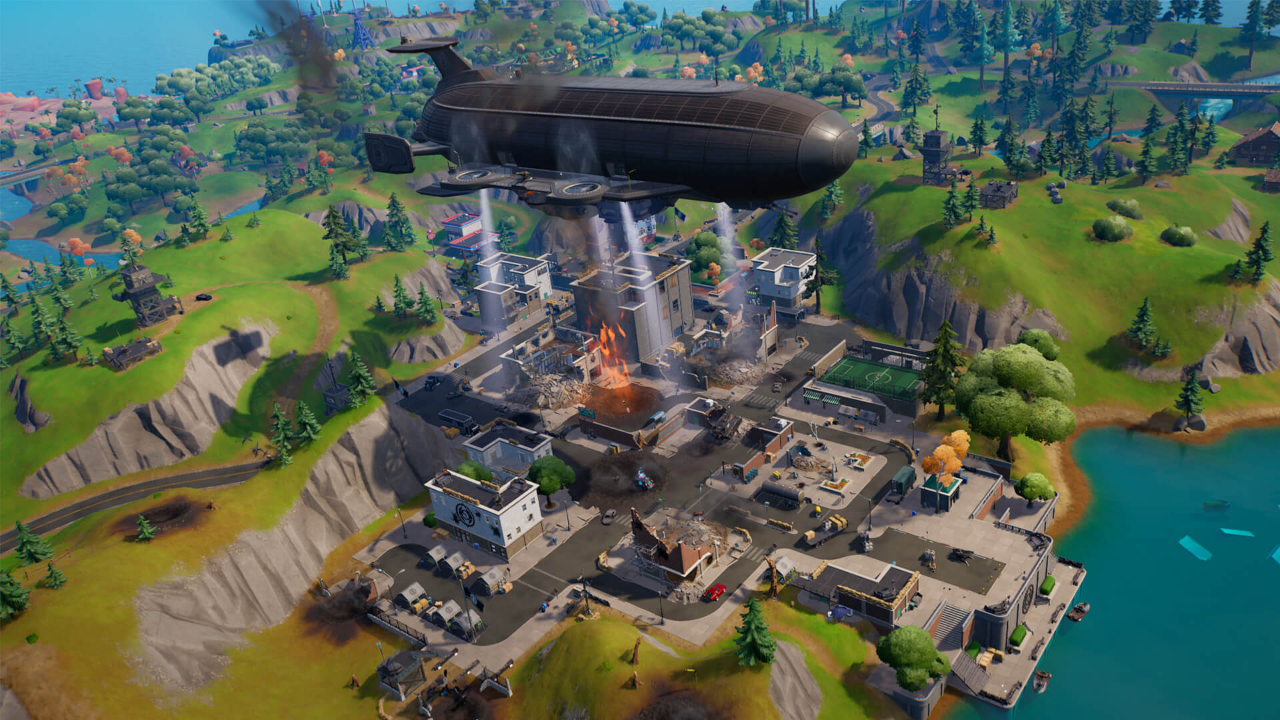 Battle Royale v20.30 is all about high heights: fight for the fate of towers, wield space weapons, and bring back the Choppa.
The Battle for Tilted Towers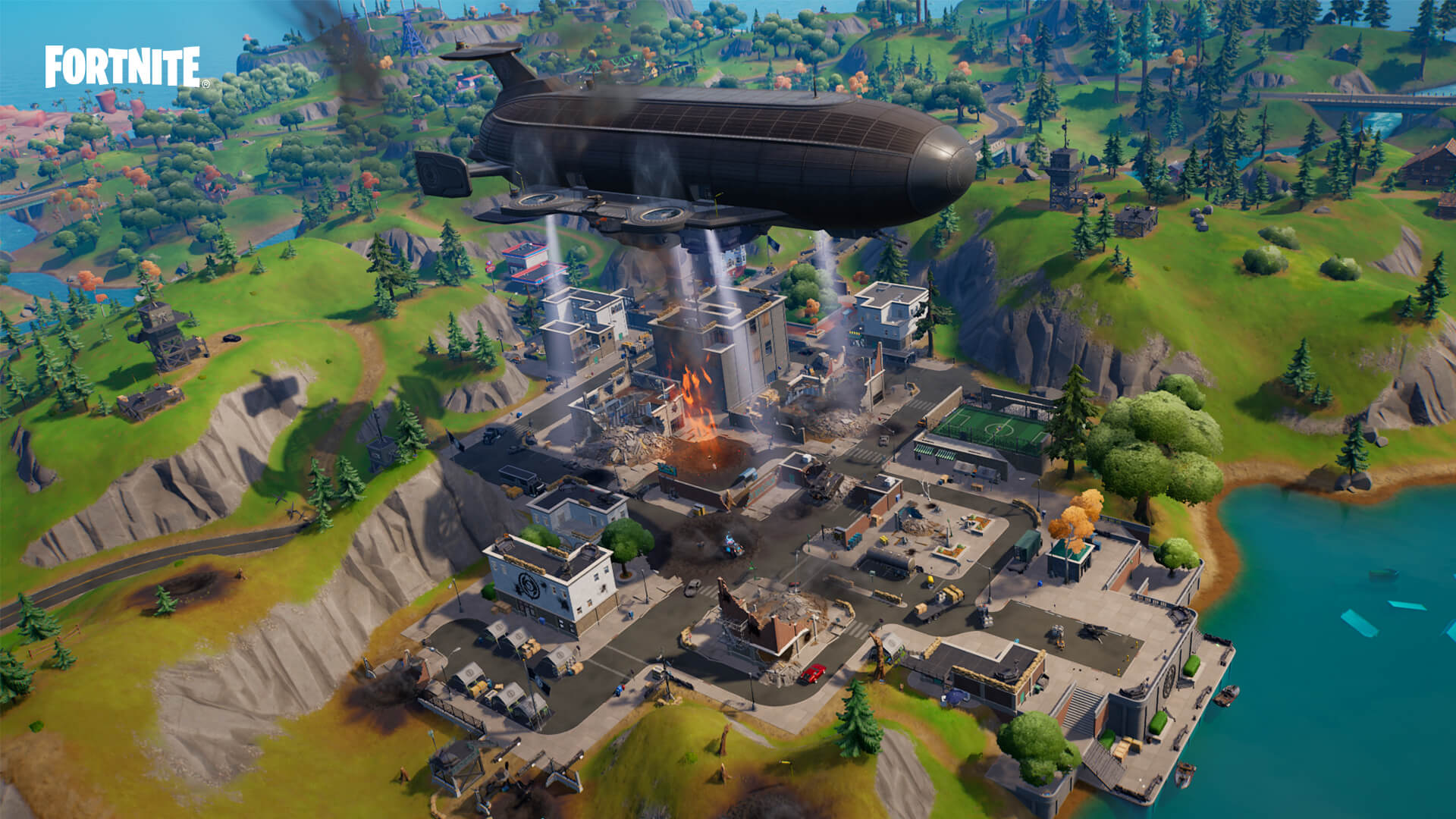 The Battle for Rocky Reels ended with a standing ovation and a victory for the Resistance! Find Funding Stations for an Armoured Battle Bus and set of Turrets at this reclaimed POI.

But the most climactic POI Battle hasn't started until now: the heart of the Island is at stake in the Battle for Tilted Towers. Join the Resistance in pushing back the IO! Higher than even the buildings is an IO Blimp carrying Huntmaster Saber, who refuses to stand down.
Fulfil Your Destiny

Star Wars Day is going on in Fortnite, but not just on May the 4th! From May 3 to May 17, 2022, take up Lightsabers and E-11 Blaster Rifles in battle. Also, complete new Star Wars Quests to unlock an Empire Banner.
Go Sky High in a Choppa

Funding Stations for Choppas have been set up across all Seven Outposts — chip in Bars to bring this vehicle out of the vault! Once a Choppa is 100% Funded, fly across the map and attack from above.
Shotguns Rebalanced

In v20.30, all Shotguns have undergone a damage balance update. These changes will increase the damage for most shots (including headshots). All Shotguns have also been given a "max damage cap," affecting how much maximum damage a single shot can deal.

Specific changes to Shotguns available in Fortnite Battle Royale/Zero Build:
Minimum pellet-hit count increased from 3 to 4 for the Striker Pump Shotgun, Auto Shotgun, and Drum Shotgun.
Striker Pump Shotgun and Auto Shotgun pellet damage and headshot damage increased.
Ranger Shotgun and Drum Shotgun headshot damage greatly increased, but no change to base pellet damage.
Drum Shotgun damage falloff adjusted, shortening effective range.
Epic will continue to monitor player feedback on this change.
Browse Menu Added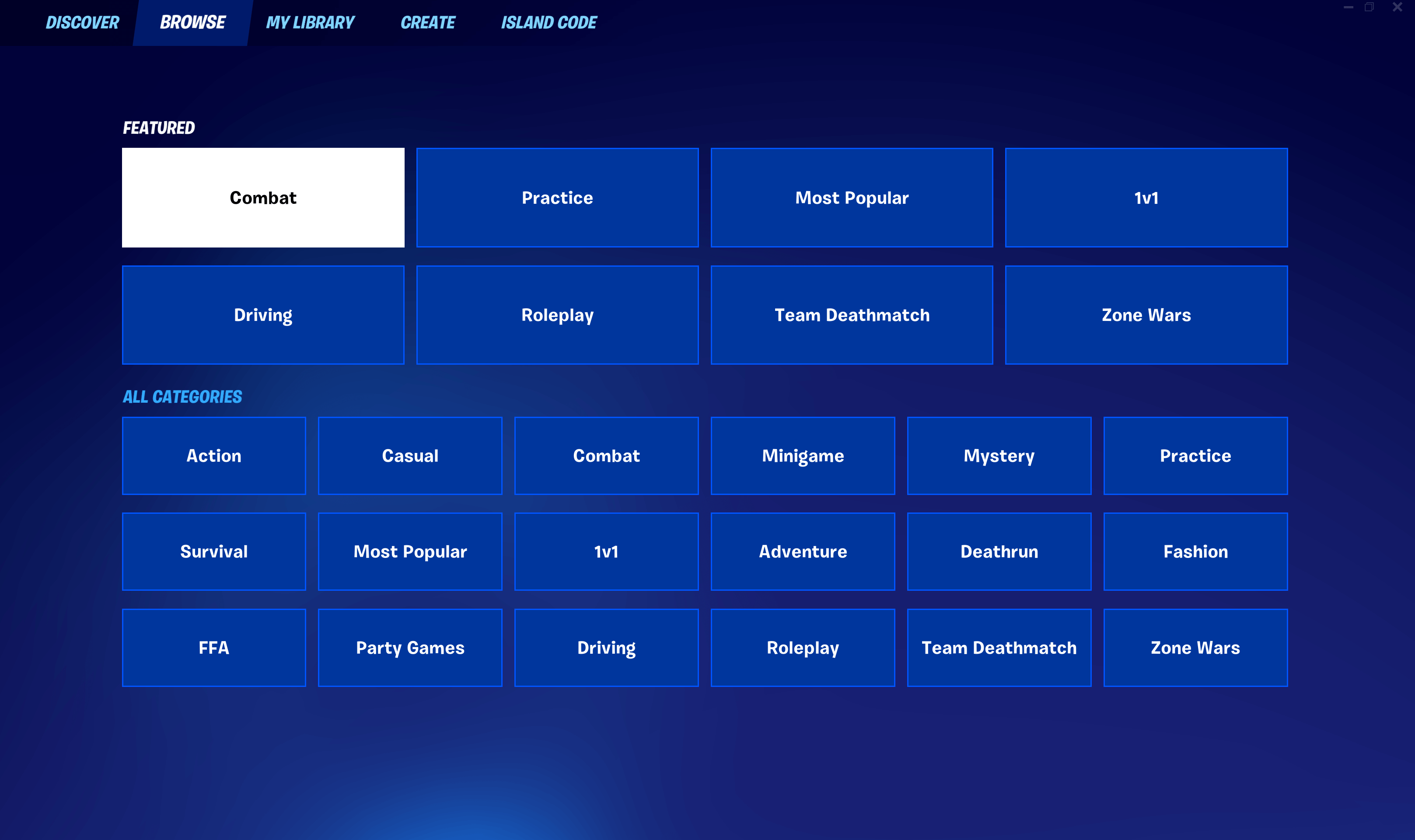 The Browse menu has been added next to Discover! This menu is broken up into categories (such as Action, Casual, and Combat), making it easier to find new games in the genres you love.
Competitive Notes
Forces at Tilted Towers are not in active conflict in competitive playlists, but the resulting destruction has occurred and Huntmaster Saber has still relocated
Lightsabers and E-11 Blaster Rifles are not included in competitive playlists
Choppas will not be brought into competitive playlists
Bug Fixes
Fixed an issue involving most Seven Outpost Vaults being unopenable.
---
In other news, Marvel's Wanda Maximoff is coming to Fortnite very soon.
Follow us on Twitter (@FortniteBR) and Instagram (@FortniteBR) to keep up with the latest Fortnite news, leaks and more.