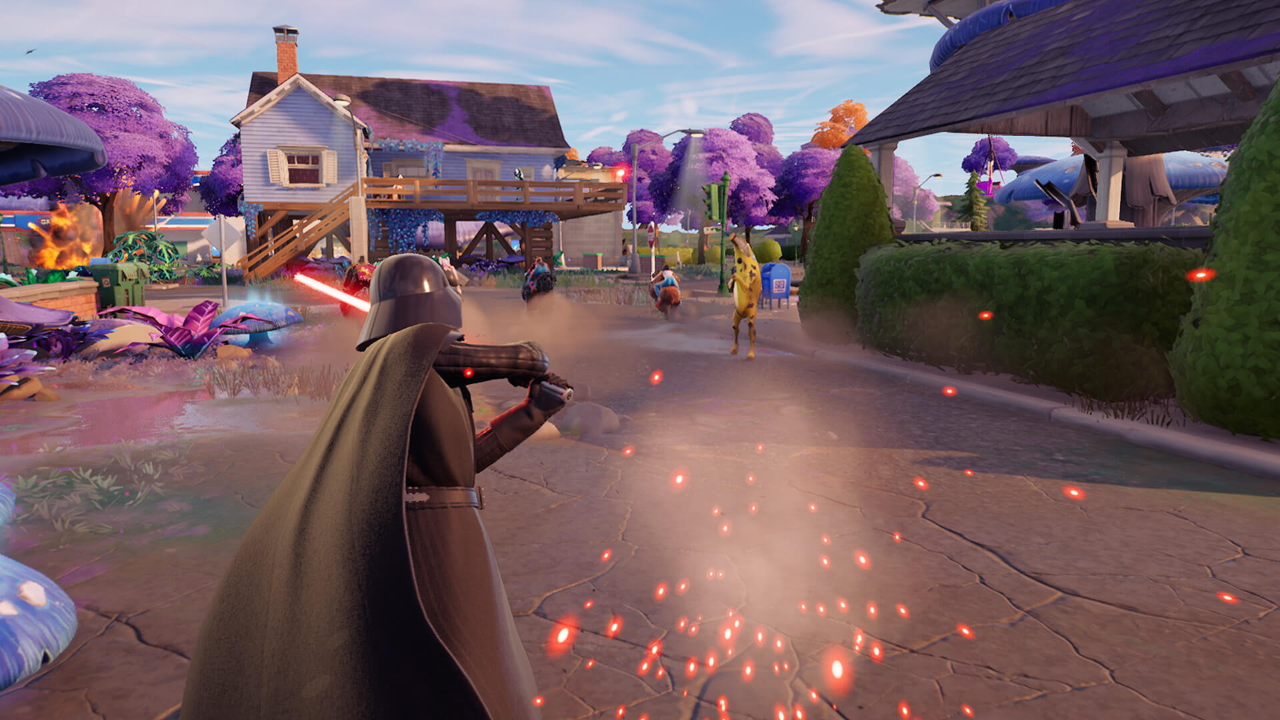 With the Battle Royale v21.10 update, unlock new Styles for Chapter 3 Season 3 Battle Pass Outfits and demonstrate unique combat technique with Darth Vader's Lightsaber.
Darth Vader's Lightsaber
Darth Vader has begun his campaign for the Island, landing at a specific spot each match accompanied by Stormtroopers. Defeat Darth Vader and collect his dropped Lightsaber! With Darth Vader's Lightsaber, block incoming fire, throw it boomerang-style at enemies, and of course, swing it at those who get in your way.

Joining the Stormtroopers, E-11 Blasters have made a return! Find E-11 Blasters in Imperial Chests at Vader Landing Sites, and also from the Stormtroopers you eliminate.

Chapter 3 Season 3 Super Level Styles

In the Bonus Rewards section of the Battle Pass tab, bonus Styles for Chapter 3 Season 3 Outfits have been available for players who progress past Level 100. With v21.10, this Season's Super Level Styles have been added! Progress past Level 140 in Chapter 3 Season 3 and start unlocking the Platinum Rift, Lapis Slurp, and Auric Blaze Styles for Malik, Evie, Adira, Sabina, and Stormfarer.
Social Tags & Looking for Party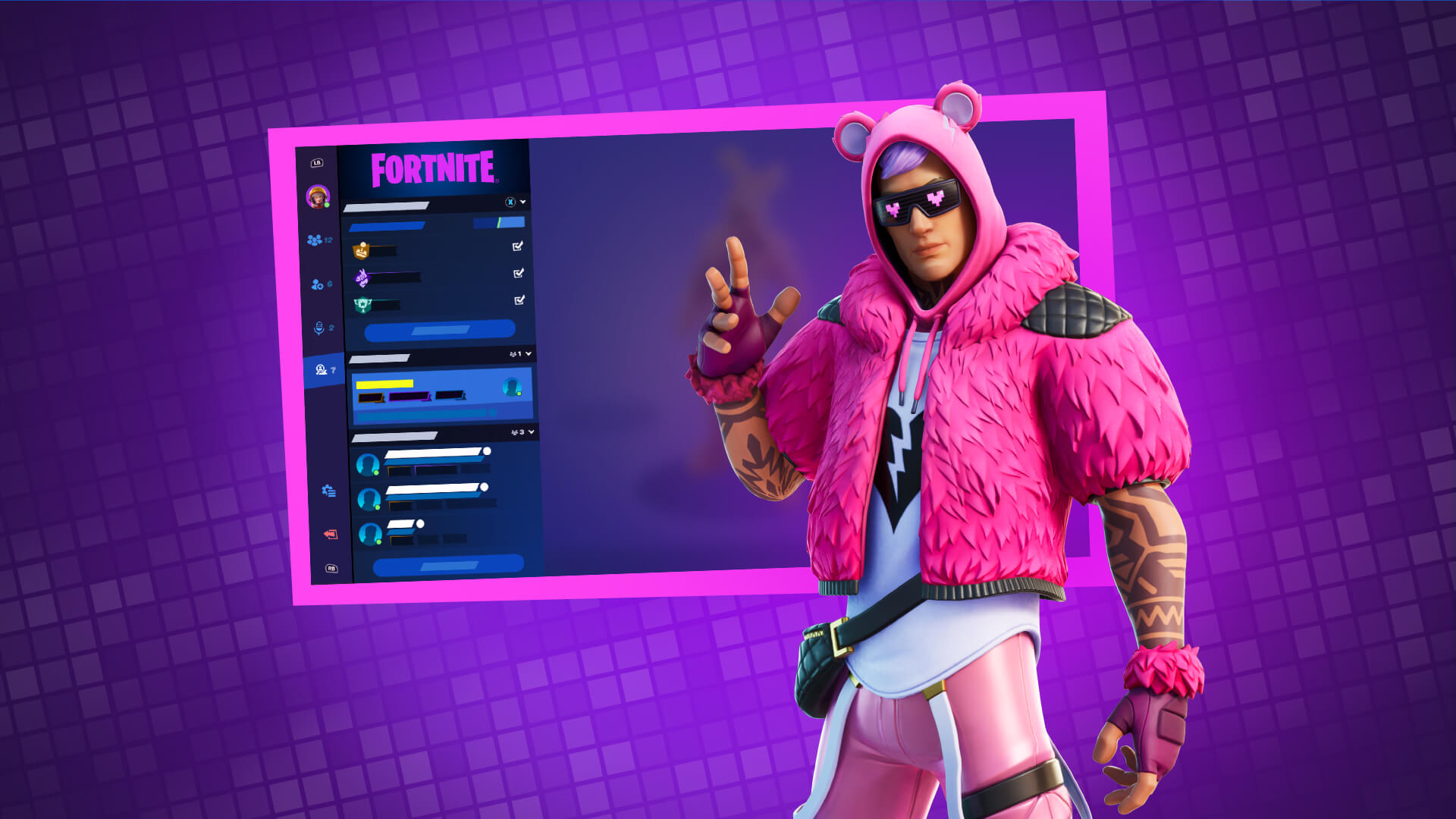 Express how you play Fortnite! With the new option to add social tags to your profile, select up to three for other players to see. You can choose tags that express your favorite game mode(s) (2v2, Deathrun, Free For All, etc.), your gameplay vibe(s) (Chill, Mic Off, Mic On, etc.), and your preferred competitive event(s) (Cosmetic Cup, Hype Cup, Lightning Cup, etc.). You'll also be recommended Fortnite experiences based on your social tags.

To add social tags to your profile, click on your profile icon in the Sidebar, then select +Add Tag. Once you have at least one social tag, you'll be able to send party invites to and receive party invites from players with matching tags (who are in your server region). These party invites can be sent from the new Looking For Party section in the Sidebar. This section is Fortnite's very own LFG (looking for group) feature where you can party up based on interest and region.

In this section, you will need to turn on Looking For Party in order to start sending and receiving invites from players. At any time, you can turn Looking For Party off. When off, you'll stop receiving invites and have your sent invites expire. When playing Duos, Trios, Squads, etc., using Looking For Party is optional — the normal invite system for partying up will remain.

Social tags and Looking For Party are features currently in testing. These features will be incrementally rolled out to all players at a rate dependent on the test.
Reality Sapling Balance Changes

Epic has made adjustments to the amount of Reality Fruit a Reality Sapling can grow based on its rarity. In each growth cycle, Reality Saplings will now grow:
3 fruits when Uncommon or Rare
2 fruits when Epic
1 fruit when Legendary or Mythic
Visual Audio Adjustment
Epic has also reduced the detection radius of the "Visualize Sound Effects" indicator for footsteps, Chests, and vehicles to better match the distance when that sound would be audible. This will mean the source of these sounds will need to be closer before appearing on your HUD.
Competitive Notes
The Darth Vader boss, Darth Vader's Lightsaber, Stormtroopers, and E-11 Blasters are not included in competitive playlists.
---
You can check out all the leaked cosmetics from v21.10 here. (click to read)
Follow us on Twitter (@FortniteBR) and Instagram (@FortniteBR) to keep up with the latest Fortnite news, leaks and more.