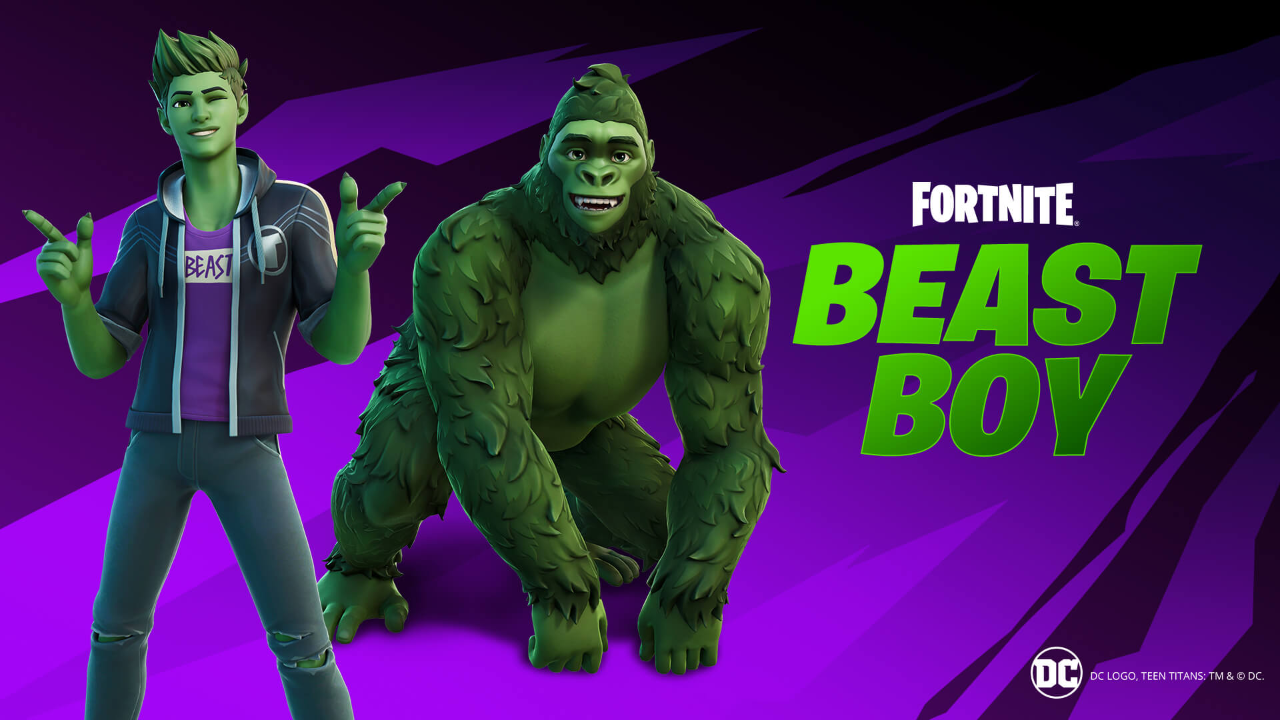 Epic Games have partnered up with DC yet again to bring the Beast Boy character into Fortnite, along with a new tournament that gives players the opportunity to unlock the new cosmetics for free. The Teen Titans Cup will begin on May 12, 2021 and is set to be a Duos tournament, lasting for only one day.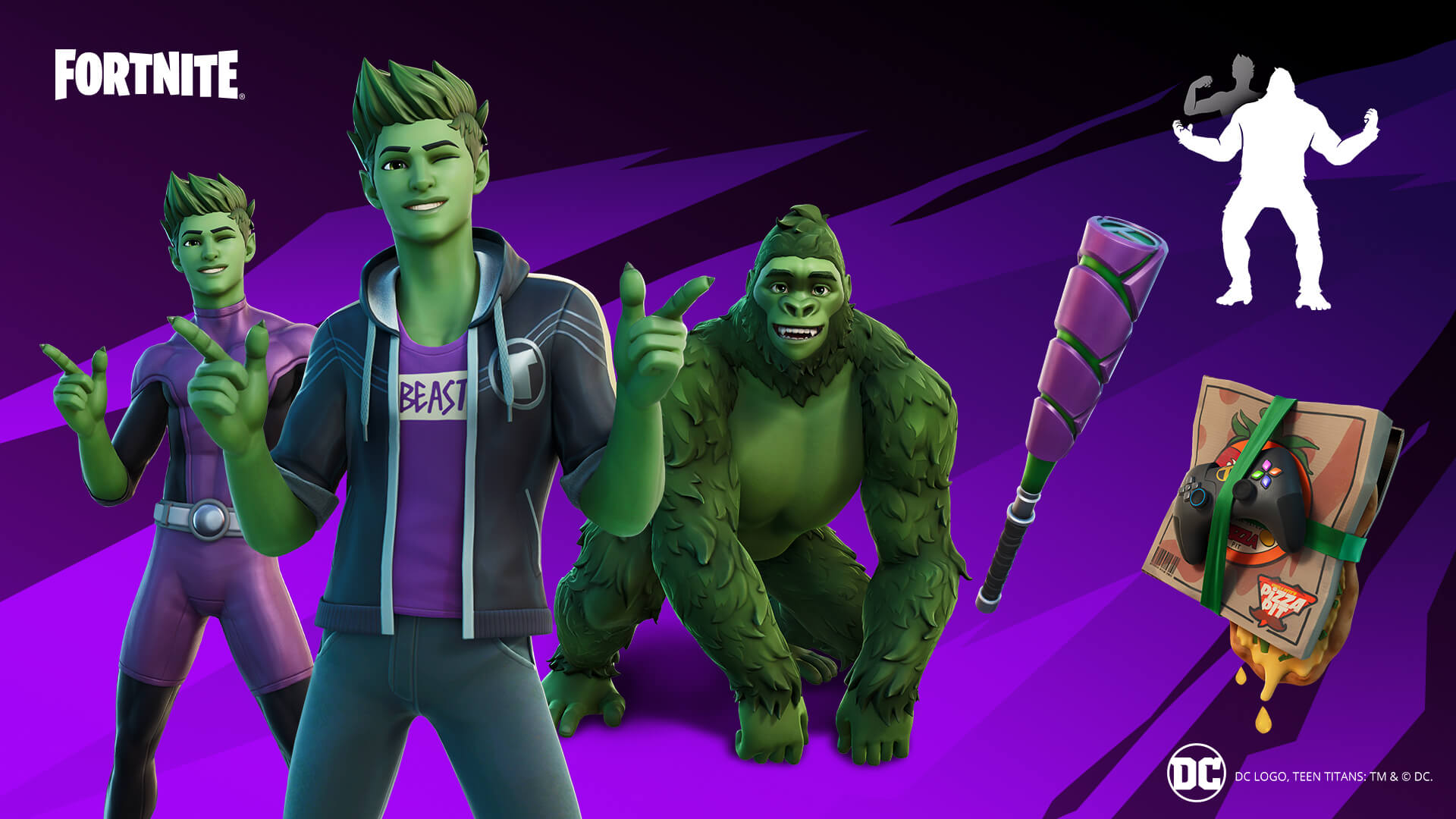 For the players who don't unlock the Beast Boy Outfit and Couch Titan Back Bling in the Teen Titans Cup, the cosmetics will be available for everyone to purchase on May 13 at 8pm ET.

The new Beast Boy set contains:
Beast Boy (Outfit)
Couch Titan (Back Bling)
Go Ape (Built-in Emote)
BB's Bonk Bat (Harvesting Tool)
Garfield Logan (Edit Style for Beast Boy)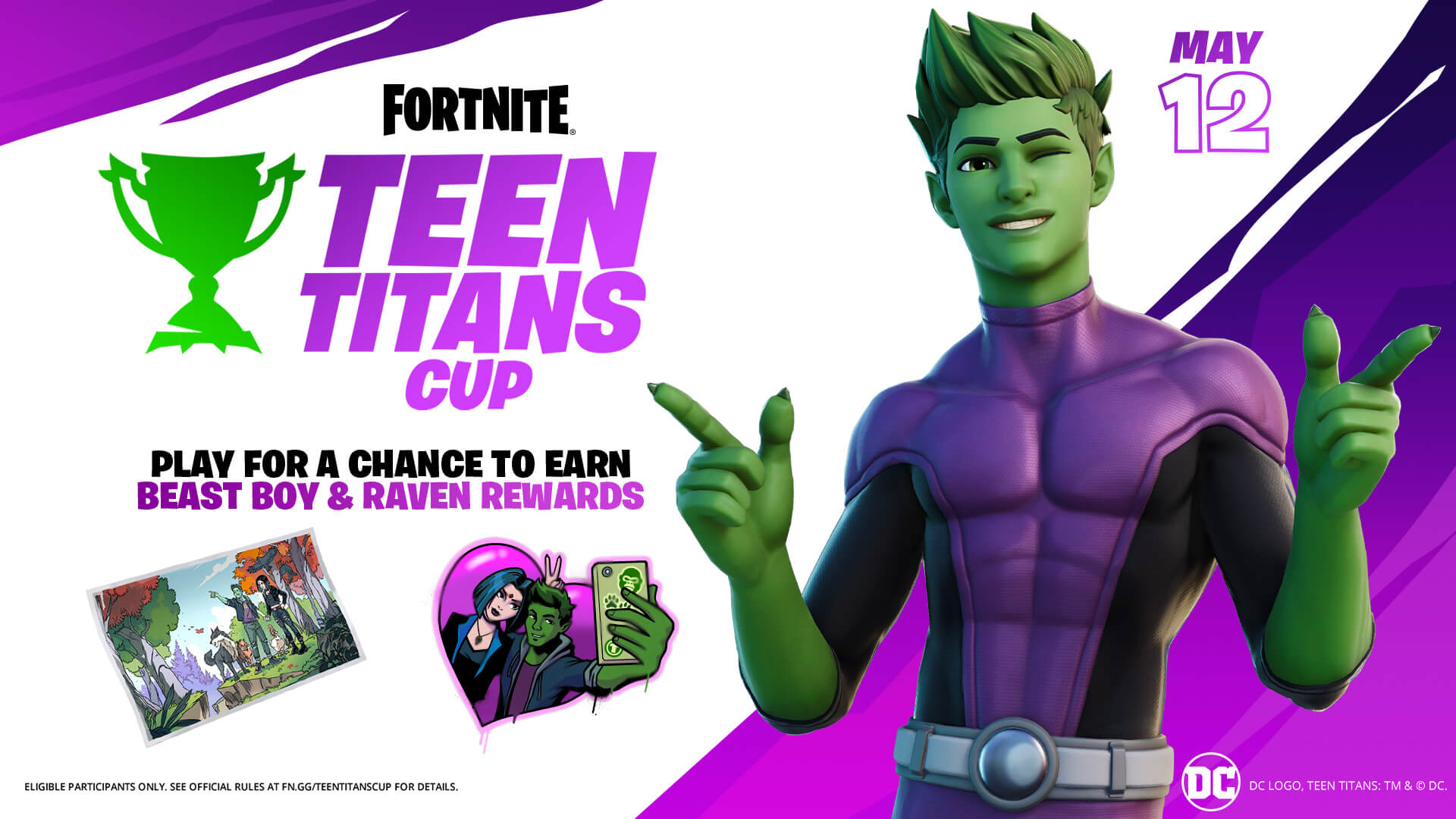 Players who score at least 8 points in the cup will be rewarded with the new BBRae Loading Screen and anyone who participates will earn the new Beast Boy & Raven Spray just for competing. These rewards are special items for the Teen Titan Cup only and will not be coming to the Item Shop with the rest of the Beast Boy Bundle on May 13, 2021.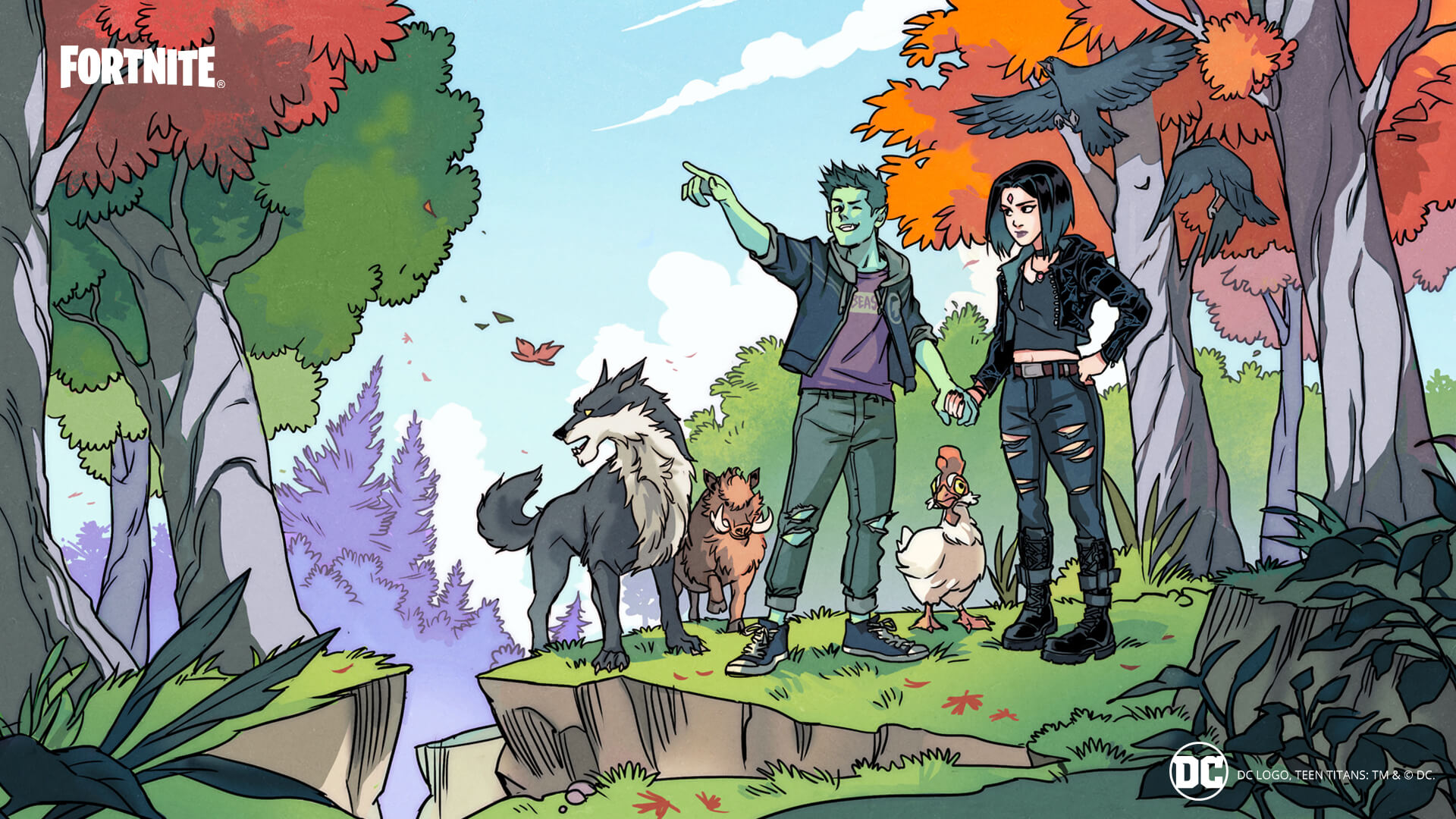 Up to 10 matches can be played in each region's three-hour time slot for the tournament, with the specific starting times being found via the in-game Compete tab in Fortnite.