Fortnite v9.40 Map Changes - The Completion of the Mech & More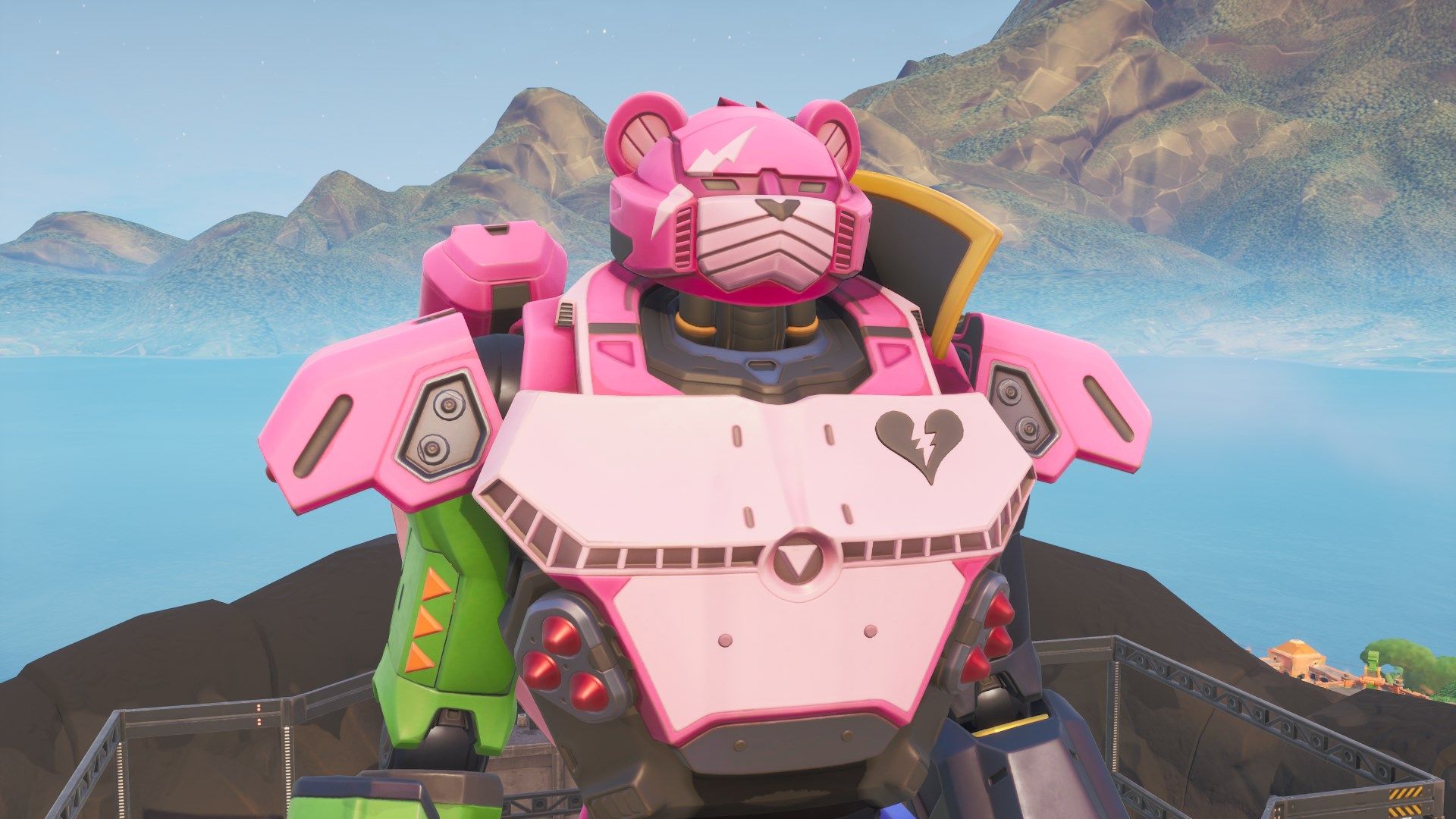 With the v9.40 update also came a few changes to the Battle Royale map, including the completion of the construction of the mech at Pressure Plant that's intended to fight the monster that escaped Polar Peak's iceberg quite a few weeks ago. If we happened to miss anything, be sure to let us know!
Pressure Plant
Singularity's mech has been completed & each primary part resembles a different one of her unlockable color styles (Durrr Burger, Tomato Head, Drift, Cuddle Team Leader & Rex).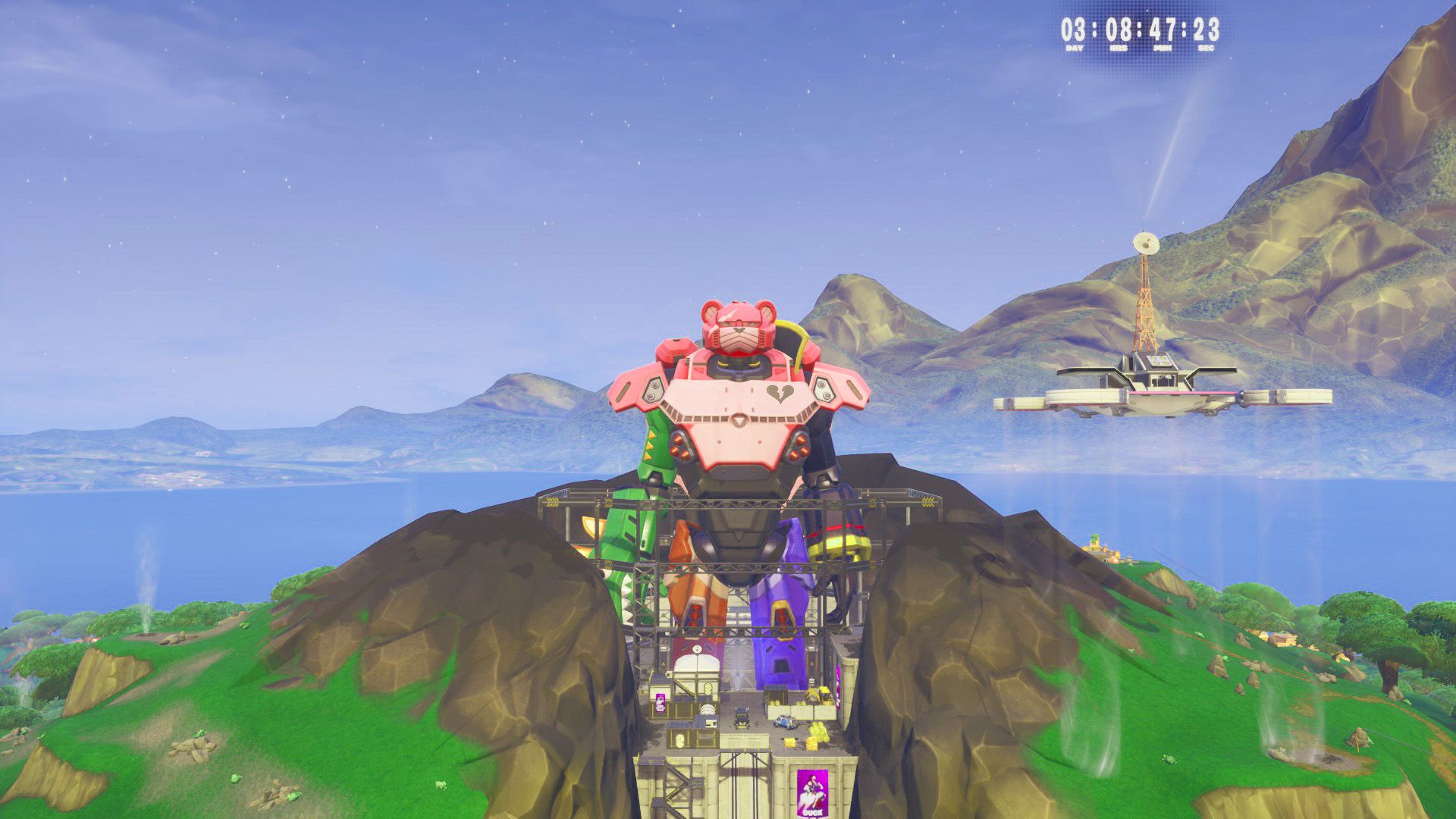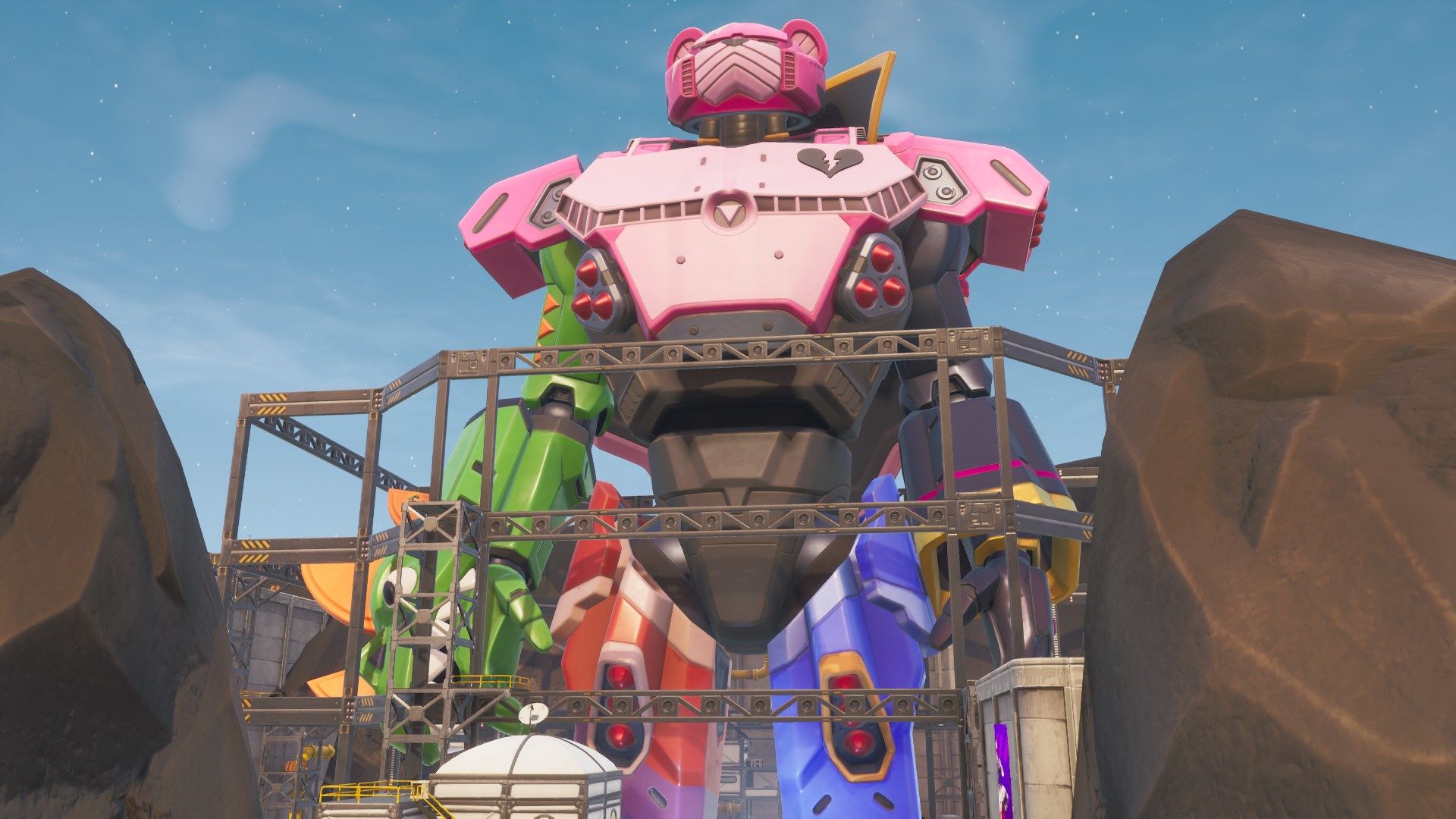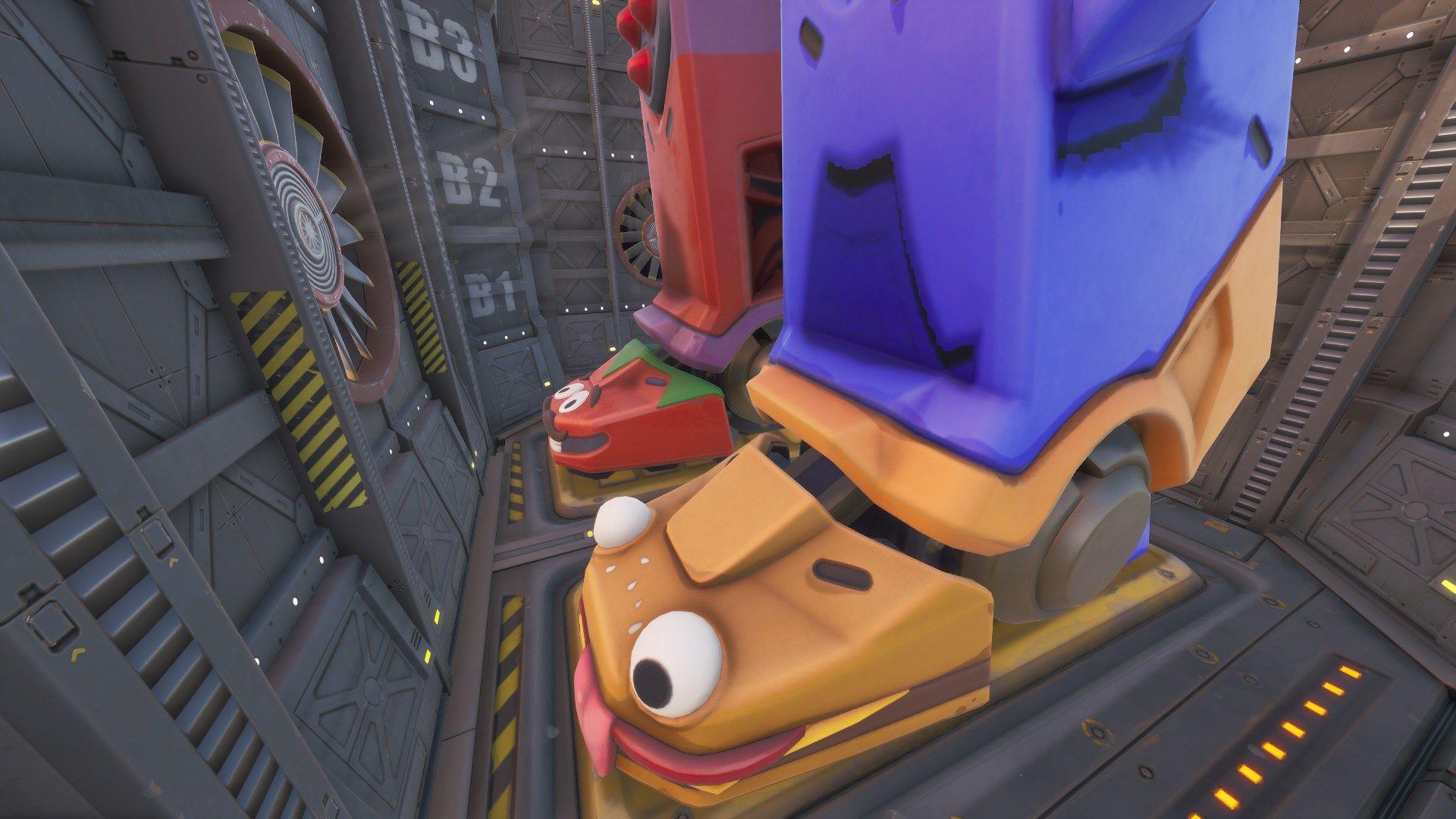 The Stone Family
In a recent content update, the Stone Child fell off the ledge that he was attempting to grab a flower from & he remained dangling on the ledge. With v9.40, the Stone Dog is now helping the Stone Child up while Mr. & Mrs. Stone are still horrified watching the event happen from afar.
Don't worry, Stone Dog has legs - someone in our game was a monster & decided to amputate him.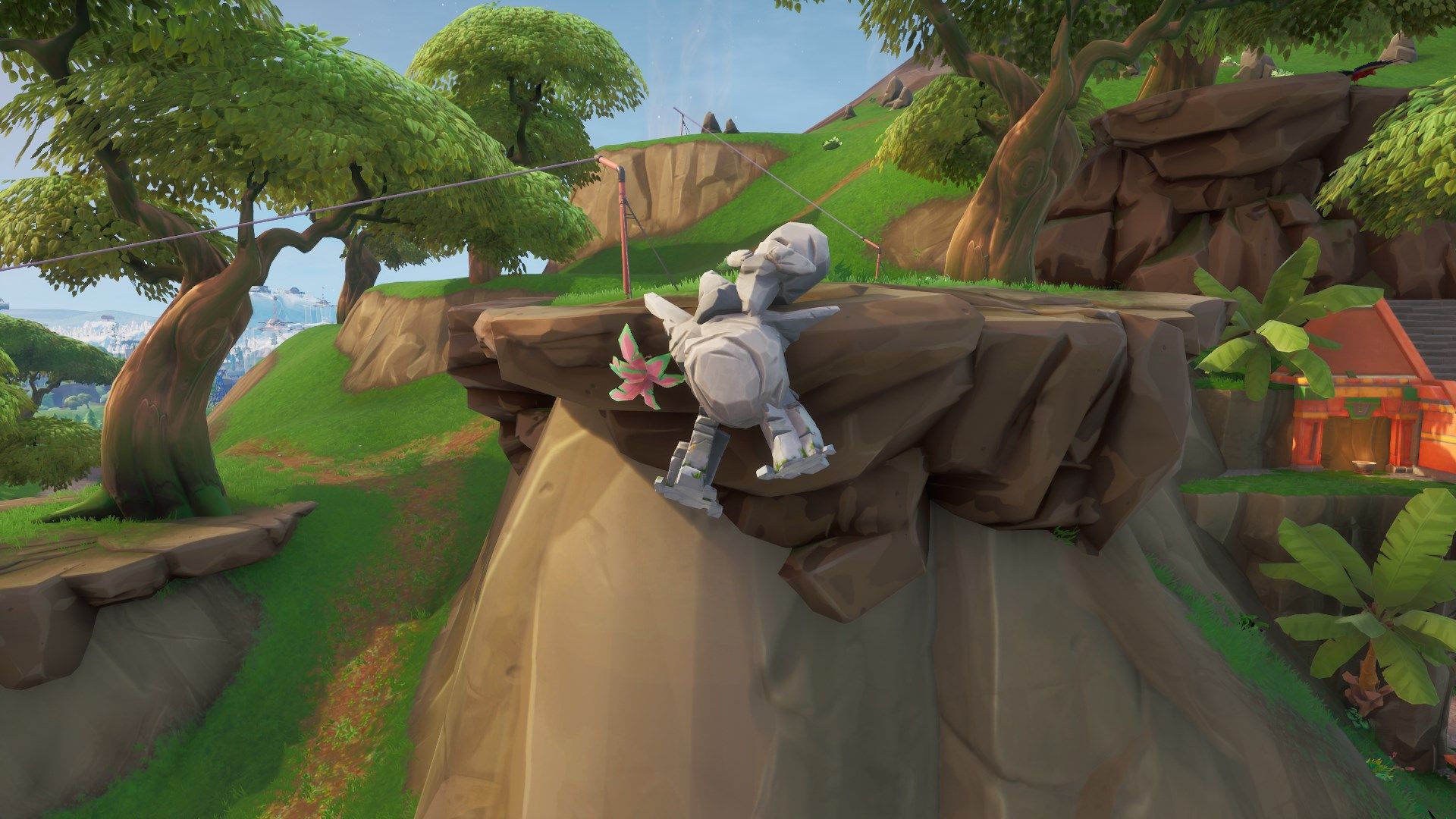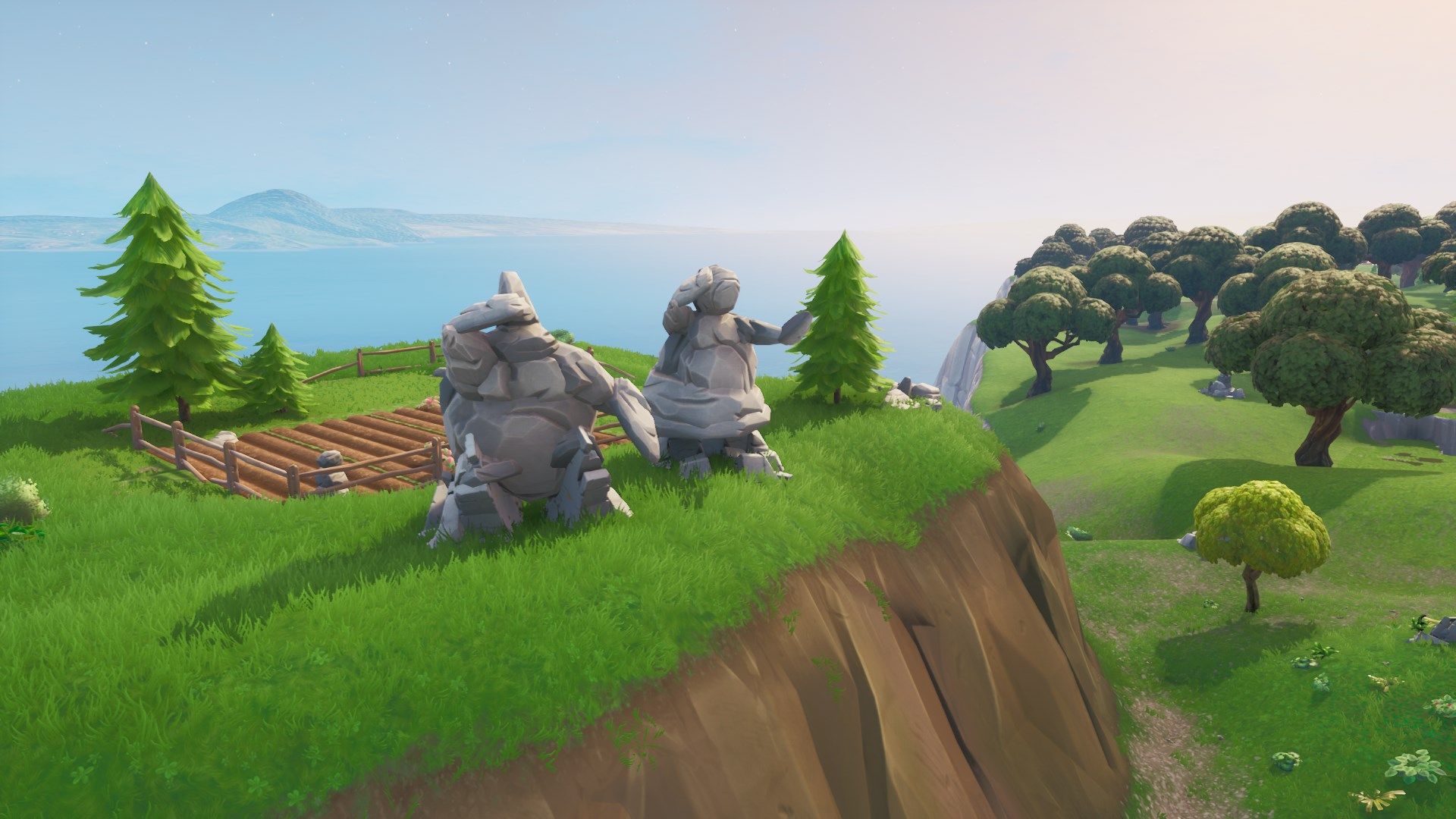 Miscellaneous
The shed north of Fatal Fields now contains a 4th floor with a new chest spawn.