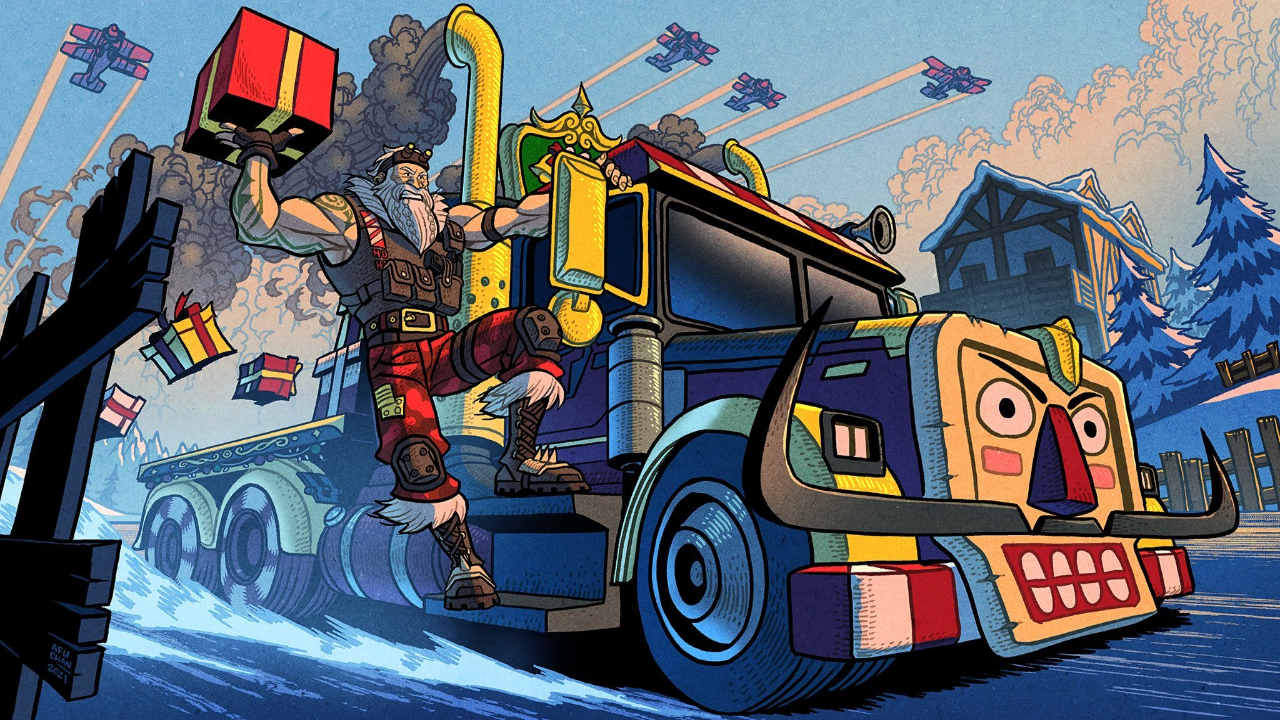 The Winterfest event for this year has been leaked in today's v19.01 update. Here's everything you need to know.
Running from December 16 until January 6, this year's Winterfest event is set to be similar to 2019's, which also featured presents, free outfits and a Cabin. A new addition for Winterfest this year is the Sgt. Winter NPC that will be driving around the map in a special Christmas truck, delivering gifts to residents of the Island.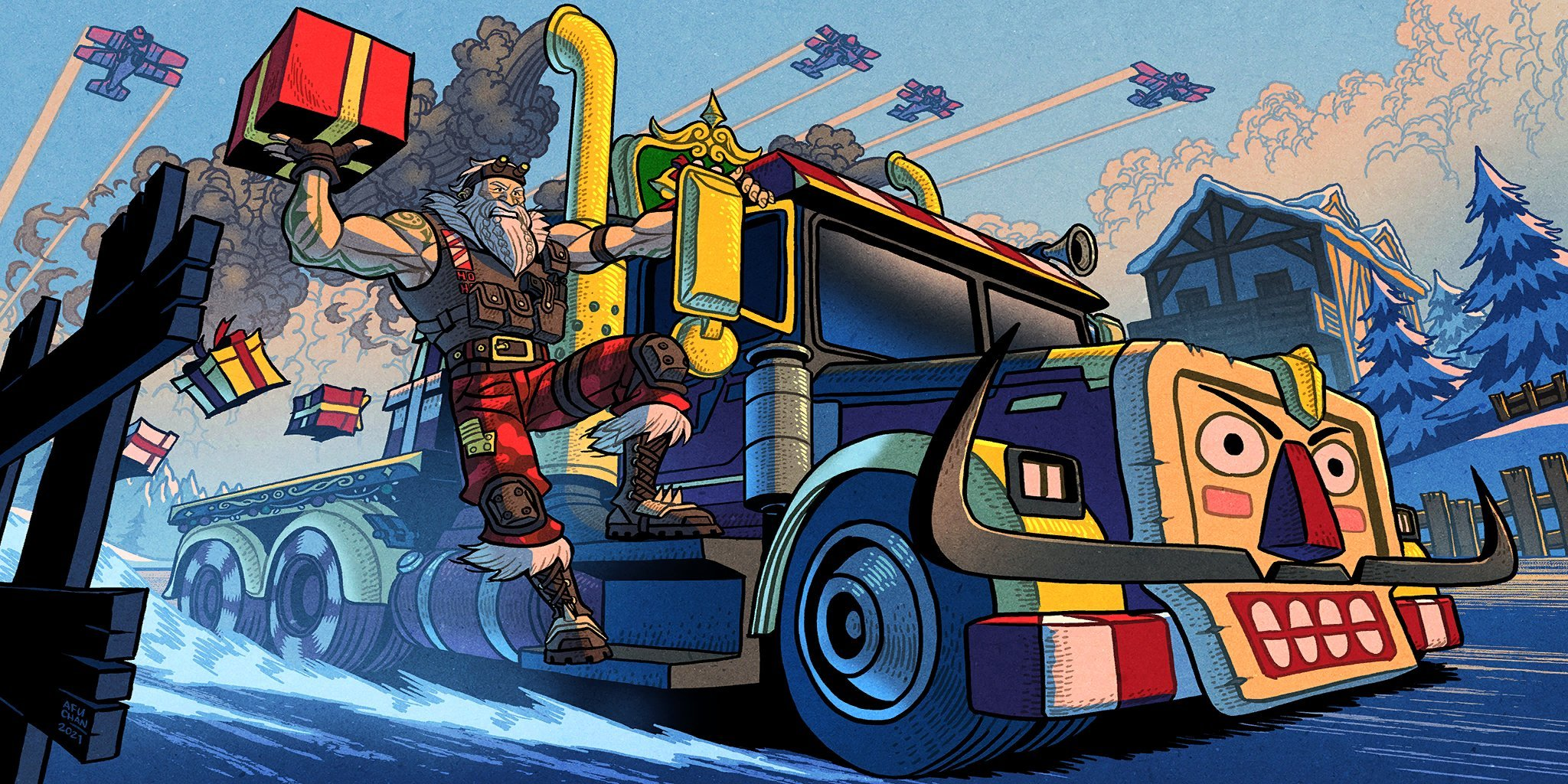 The leaked Winterfest loading screen (above) also shows the X-4 Stormwing planes in the sky, suggesting that they could be unvaulted temporarily like last year.
The Winterfest celebrations will give players a present containing a new cosmetic everyday, with a total of 14 to obtain.
Most of the cosmetics are encrypted, however, the codenames have been found:
BRS19_WinterFest2021
CID_A_323_Athena_Commando_M_BananaWinter (Outfit)
CID_A_310_Athena_Commando_F_ScholarFestive (Outfit)
EID_EpicYarn (Emote)
Emoji_S19_AnimWinterFest2021 (Emoticon)
Glider_ID_335_Logarithm_40QGL (Glider)
Pickaxe_ID_731_ScholarFestiveFemale1h (Pickaxe)
Pickaxe_ID_732_ShovelMale (Pickaxe)
SPID_346_Winterfest_2021
Trails_ID_137_TurtleneckCrystal (Contrail)
LSID_393_WinterFest2021 (Loading Screen)
MusicPack_117_WinterFest2021 (Music Pack)
Wrap_429_HolidaySweater (Wrap)
Wrap_430_WinterLights (Wrap)
The new Winterfest Cabin has also been added to the files in preparation of the event starting on Thursday, giving us our first look at the home of presents, XP and special Quests for the next 3 weeks.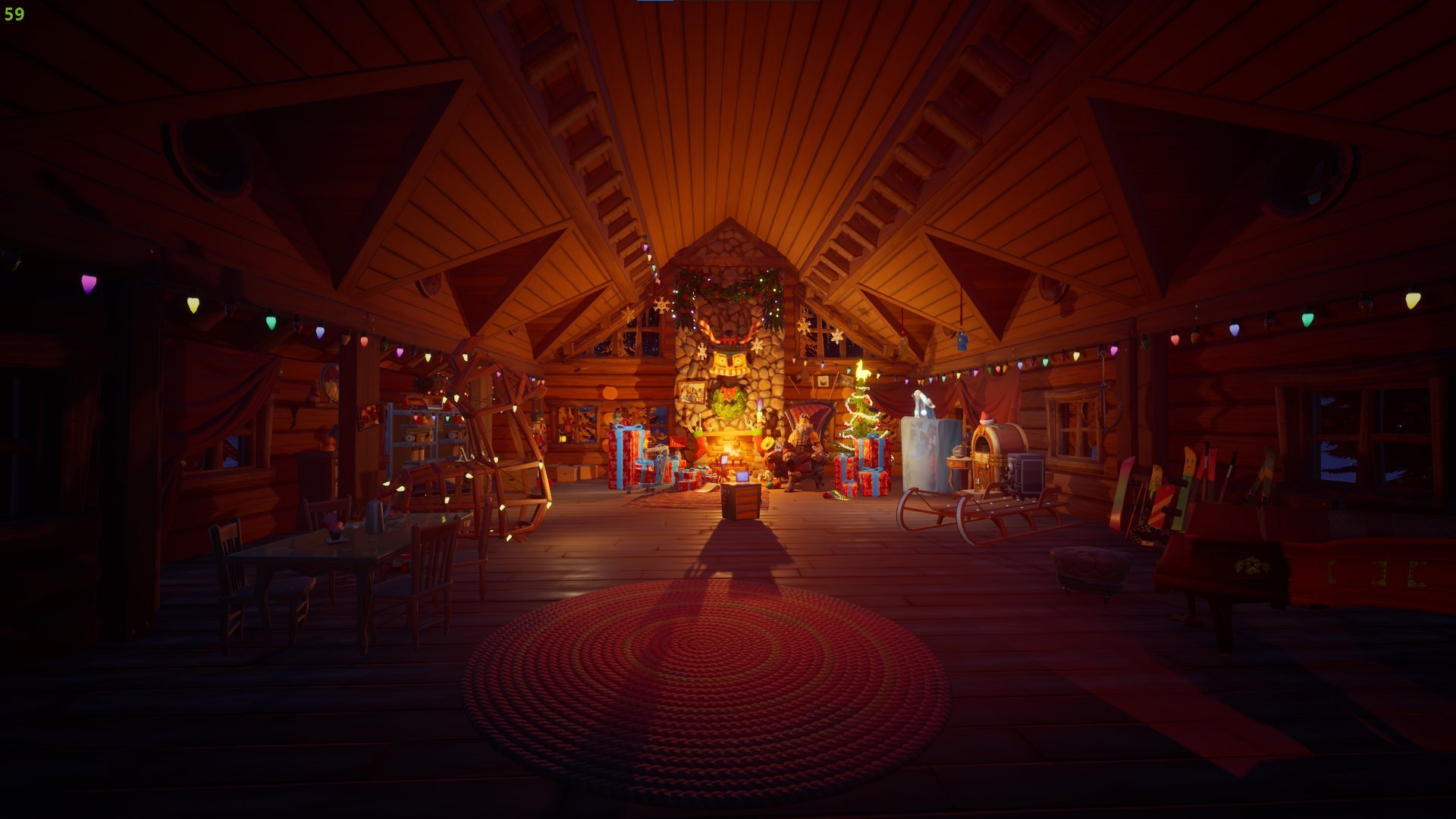 All of the gifts seen in the cabin have the tag "From MJ", teasing the arrival of Spider-Man's Mary Jane Watson in Fortnite soon.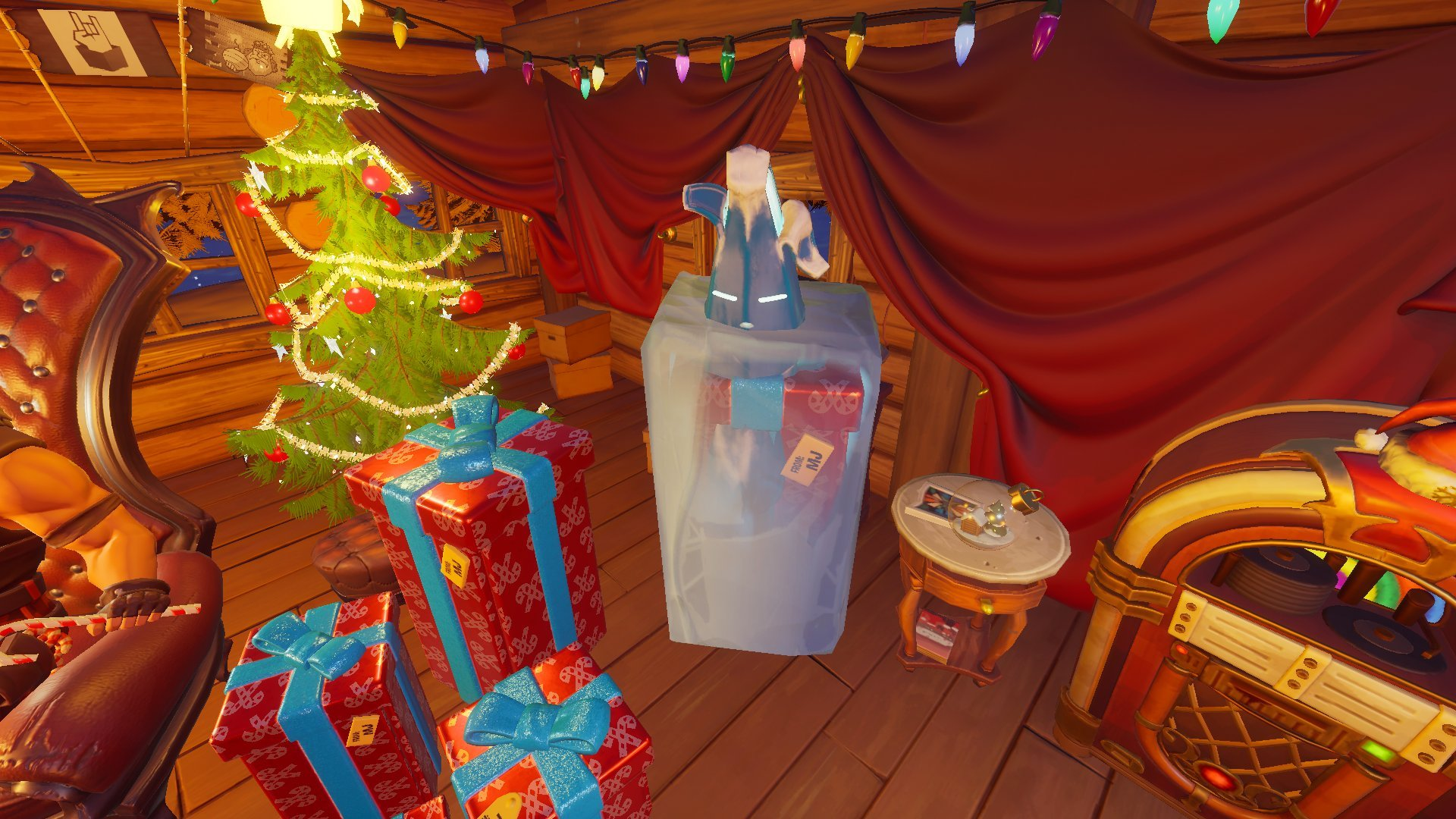 Like the original cabin, Players will also be able to shake boxes to guess which reward is inside.
We'll share everything new in this year's Winterfest when it starts on Thursday!
---
To read to Patch notes for v19.01, click here.
Follow us on Twitter (@FortniteBR) to keep up with the latest Fortnite news, leaks and more.