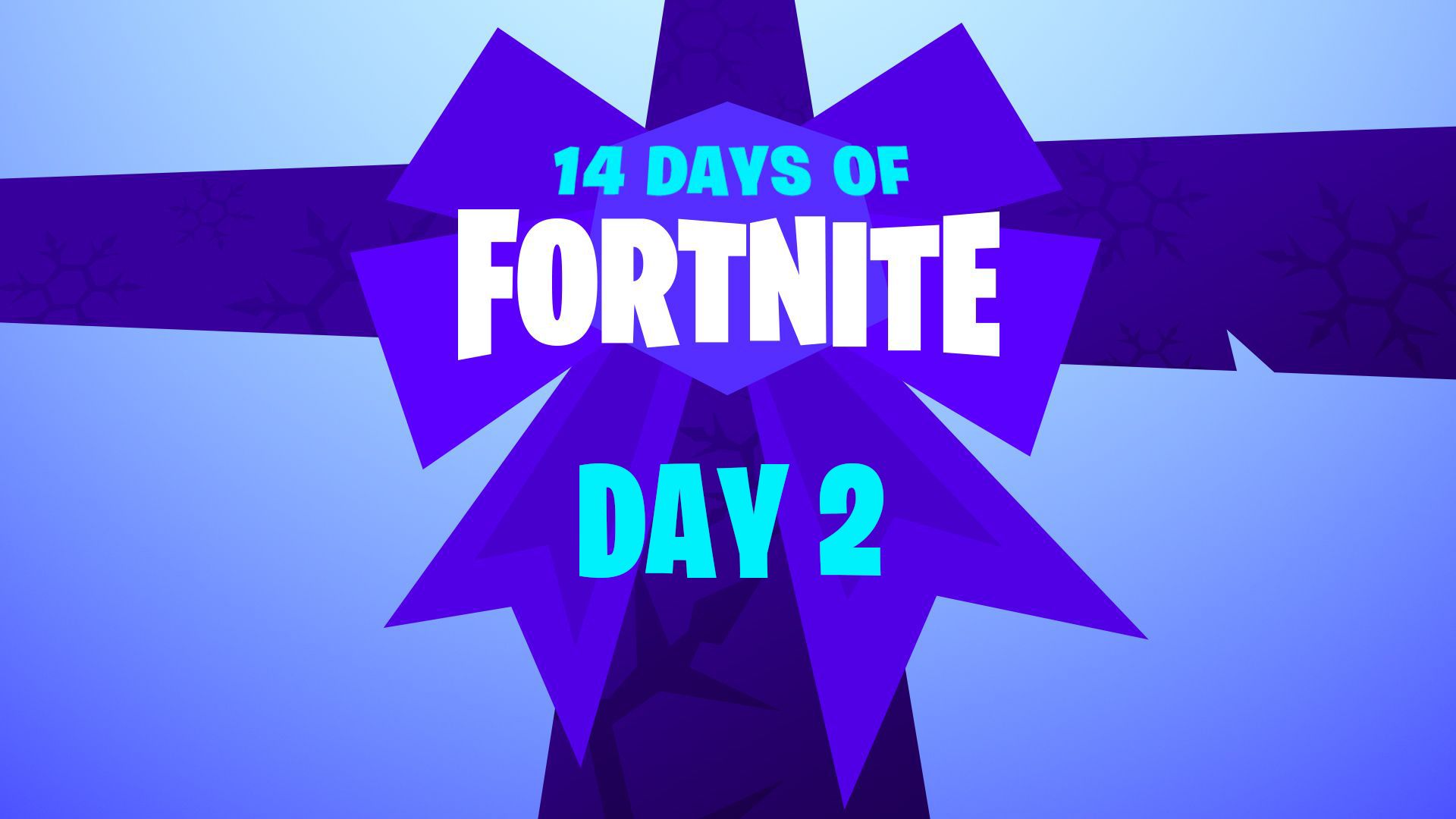 The second 14 Days of Fortnite challenge is now available! This one requires you to visit giant candy canes around the map.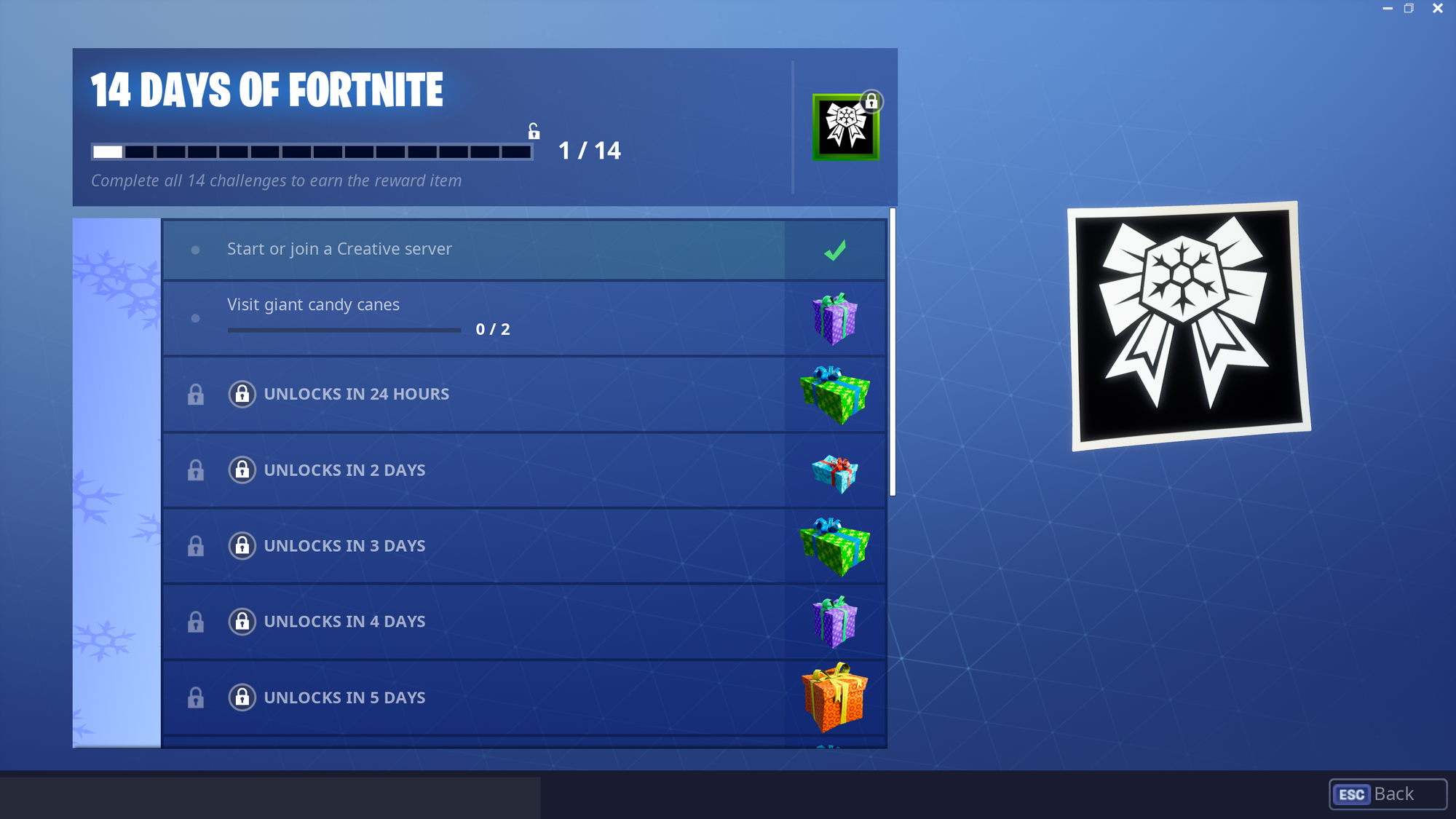 Completing today's challenge will reward you with the uncommon 'Festive Firefight' loading screen. Here's how it looks: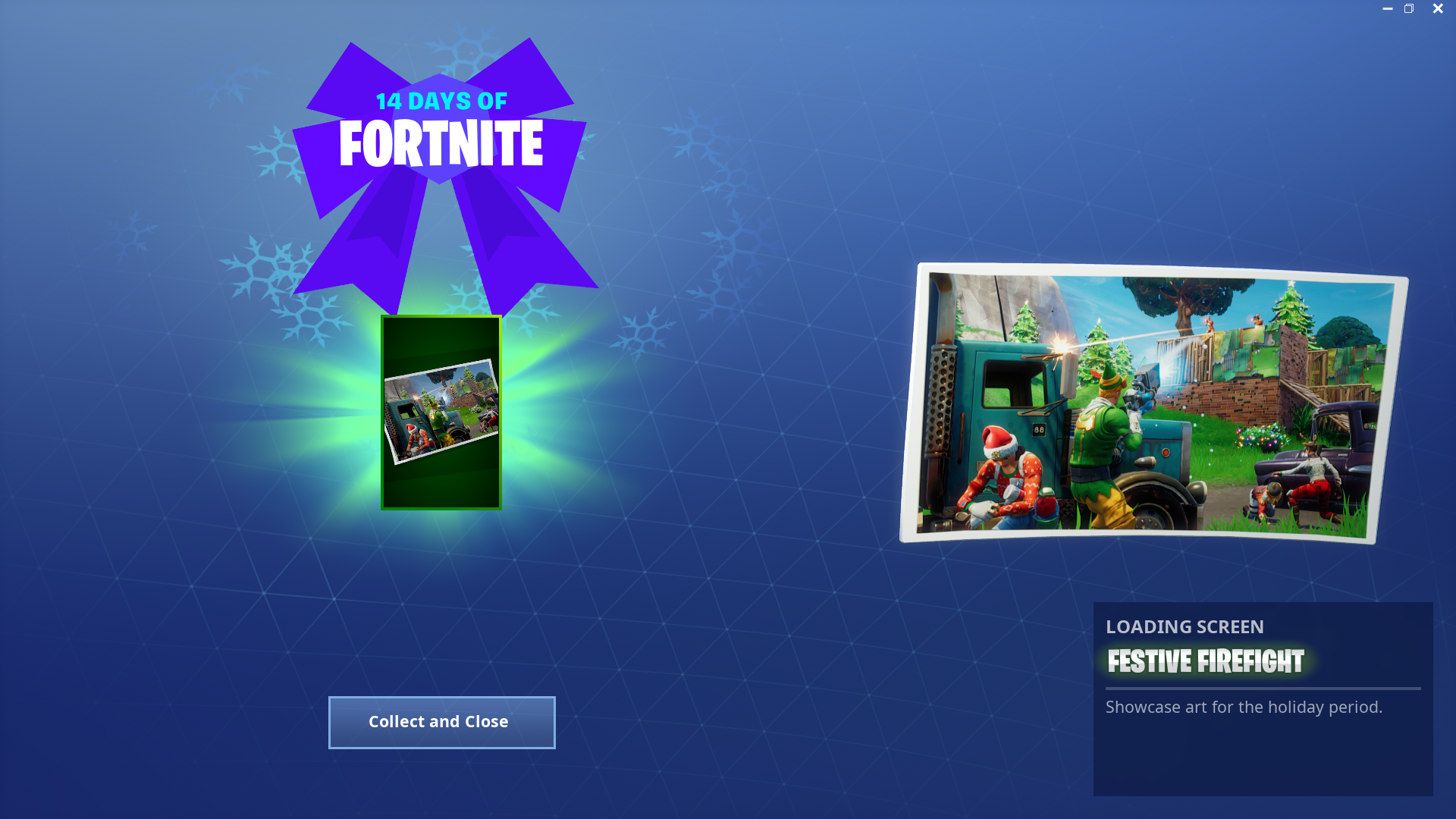 Along with the new challenge, the following Limited Time Modes are out now:
Teams of 33 - "Three teams of thirty-three players fight to the finish! This mode has extra loot and resources and a storm that is more lethal than in the standard Battle Royale modes. Each team drops from their own Battle Bus. Get in and help your team to victory!"
Siphon - "All healing items have been removed in this mode. The only way to gain health or shields is to eliminate your opponents!"
We'll be posting a short article for every challenge over the next two weeks, stay tuned for more goodies.