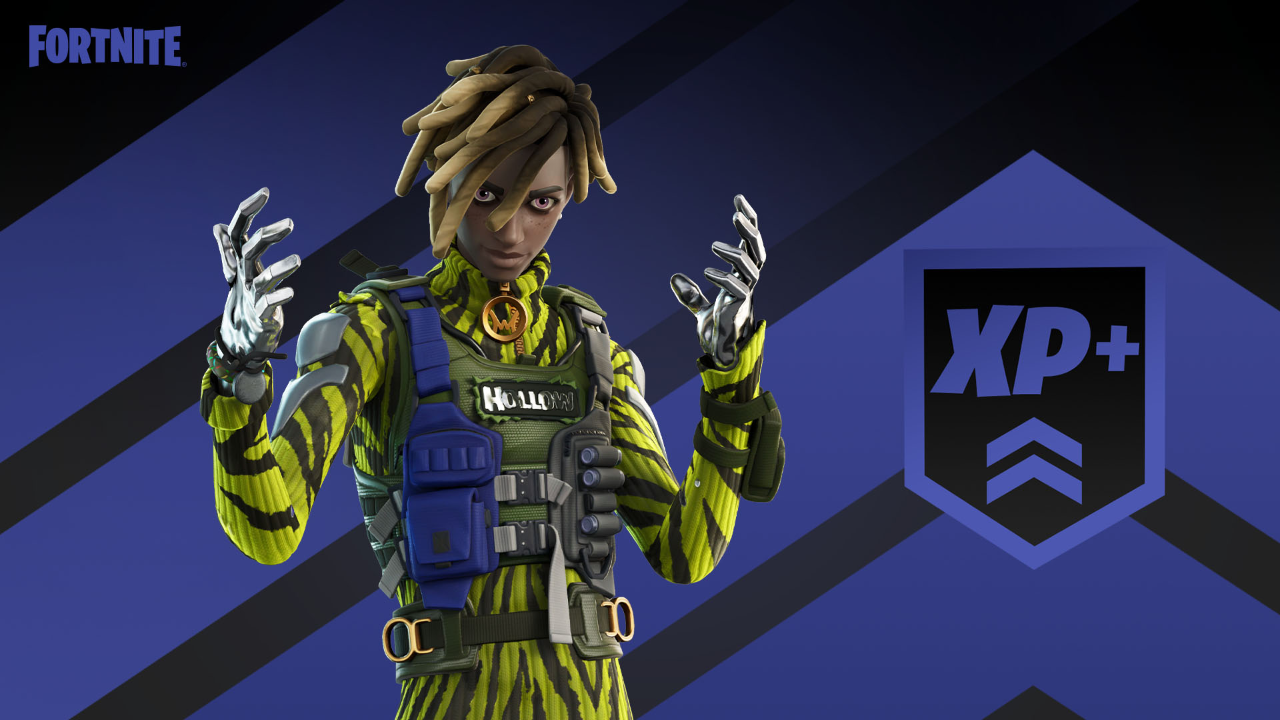 Week 2 of Chapter 4 Season 2 has officially begun and a new set of Quests are now available to complete.
Week 2 Quests
Eliminate opponents with the Havoc Suppressed Assault Rifle (5)
Restore health in a hot spring (1)
Visit the three lighthouses in a single match (3)
Purchase an item from P33LY, NEURALYNX, or CRZ-8 (1)
Damage opponents with the Heavy Sniper Rifle (500)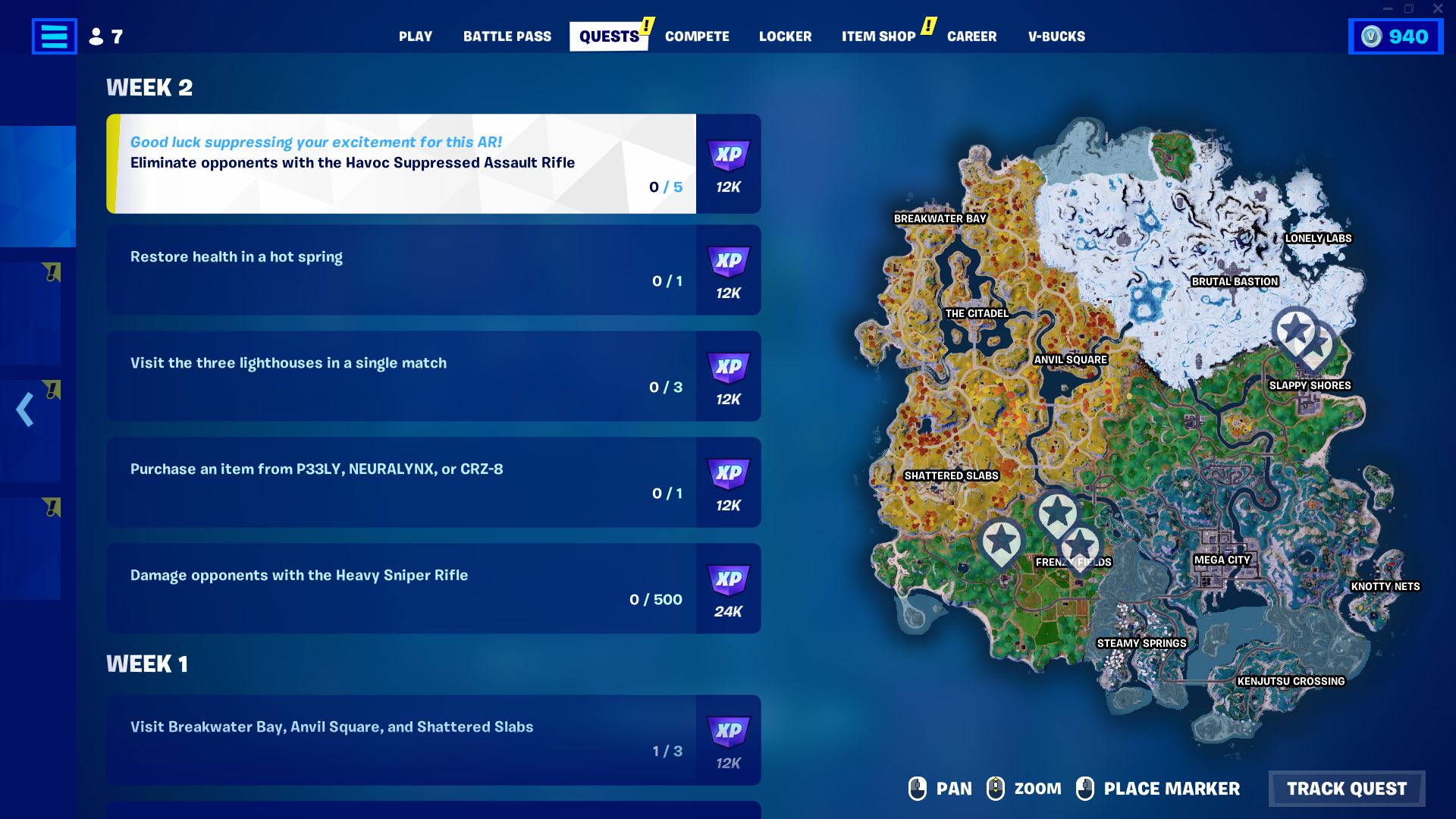 Unlike the Weekly Quests of previous seasons, players will be rewarded with just 12,000 XP for each completed challenge, and 24,000 for 'Damage opponents with the Heavy Sniper Rifle'. Adding to this, there are no Bonus Goals this season, meaning players can only earn 72,000 XP each week through the seasonal Quests.
The Week 2 Quests will remain available until the end of Season 2.
---
In other news, Epic Games has announced that remaking the Chapter 2, 3 and 4 Islands in UEFN is against Fortnite's rules. Click here to read more.
Follow us on Twitter (@FortniteBR) and Instagram (@FortniteBR) to keep up with the latest Fortnite news, leaks and more.