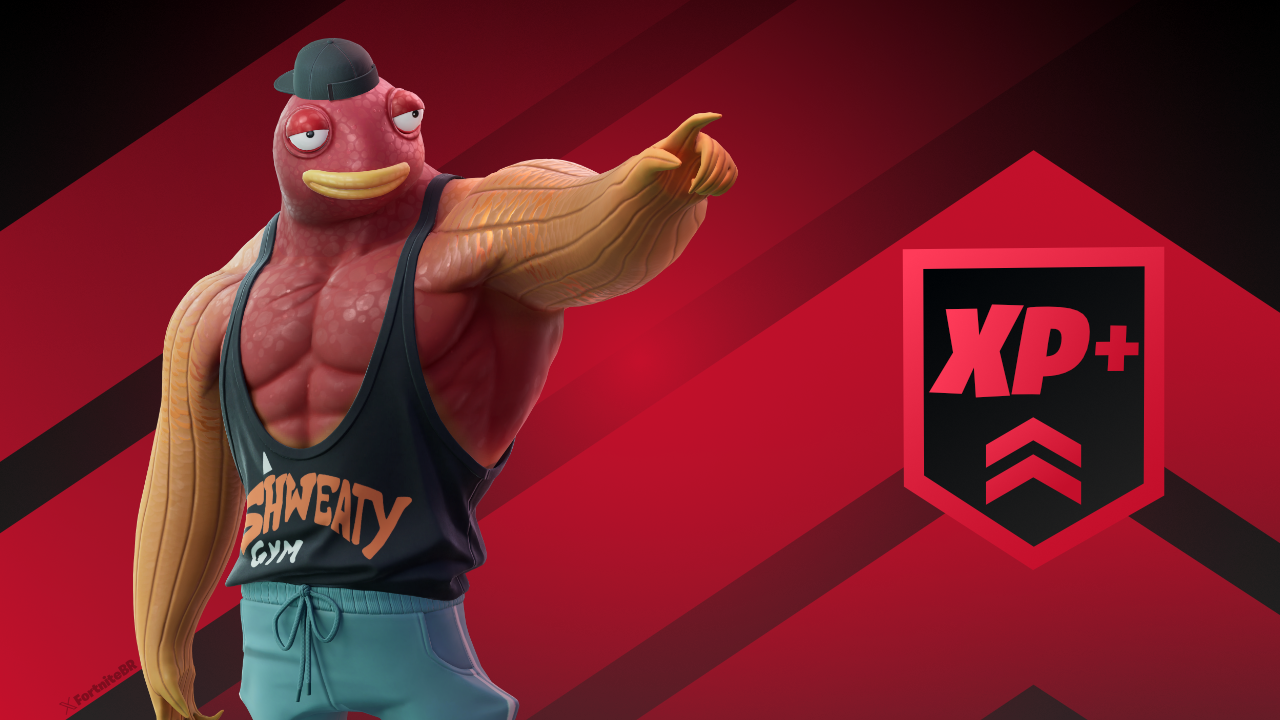 With the launch of the v26.20 update earlier this week, Fortnite has released the new Fish Thicc Snapshot Quests to give players XP and progress Season 4's story.
Fish Thicc Snapshot Quests
The following Quests all reward 25,000 XP each, one completed:
Mantle structures (4)
Gain the effects from Slap Splash or Slap Barrels (4)
Invite Fish Thicc to the heist crew (1)
Travel distance on a Rocket Ram or under the effects of Slap (1,000)
Assist with destroying Slurp Trucks or Slurp Barrels (5)
Eliminate opponents at Slappy Shores or Hot Spots (3)
Talk to Diamond Diva, Love Ranger and Renegade Shadow (3)
Destroy objects with a Rocket Ram or Pickaxe at MEGA City (300)
Beg Nolan Chance for a loan (1)
Assist in eliminating Dealers (6)
Fish up and collect Coral Buddy gym equipment (5)
Place gym equipment in Fish Thicc's basement aquarium (1)
Invite Coral Buddies to Fish Thicc's new gym (5)
Recruit Fish Thicc to the heist crew (1)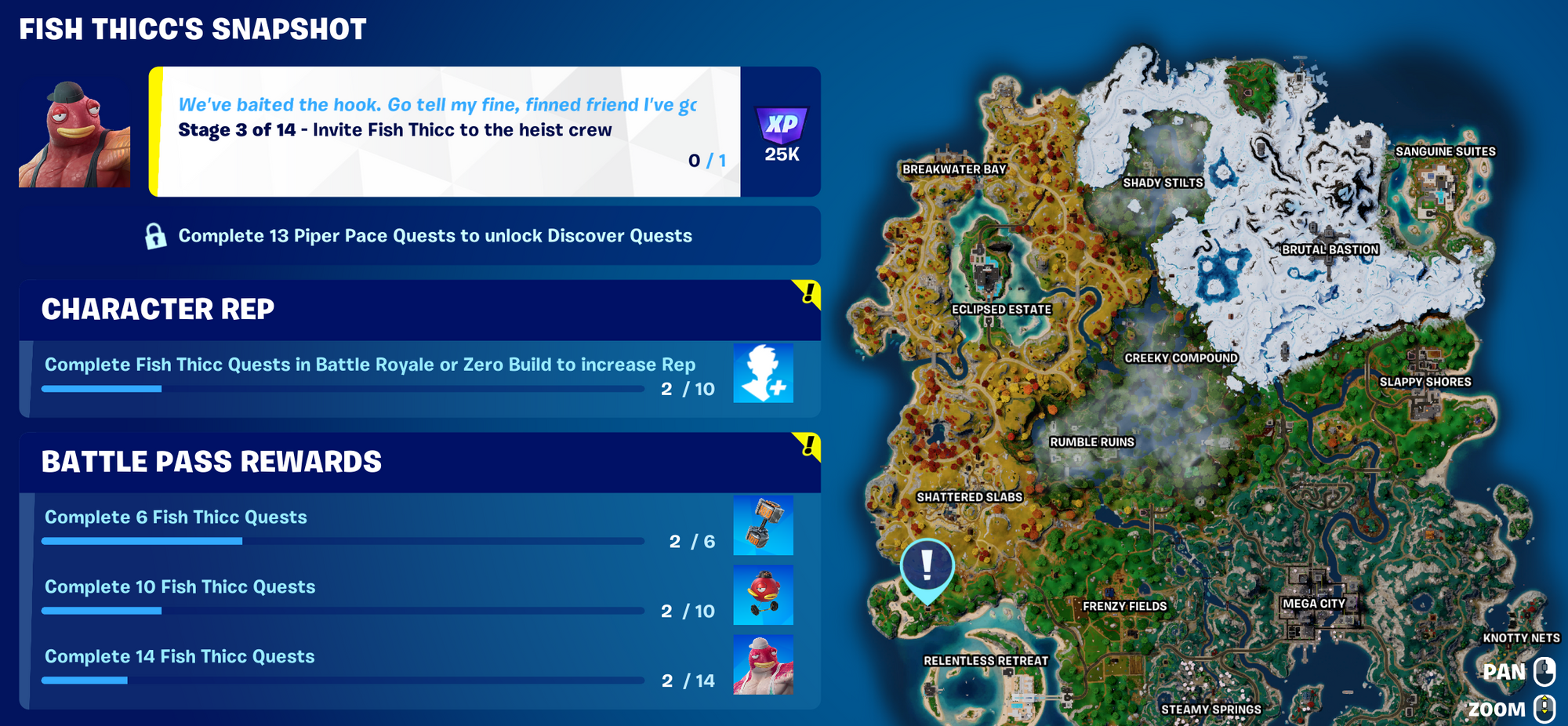 Completing all of the Fish Thicc Quests will reward you with a total of 325,000 XP. All Snapshot Quests will remain available until Chapter 4, Season 4 ends on November 3, 2023.
---
In other news, Epic Games has cut 830 jobs, removing 16% of its workforce. Click here to read more.
Follow us on 𝕏 (@FortniteBR) and Instagram (@FortniteBR) to keep up with the latest Fortnite news, leaks and more.