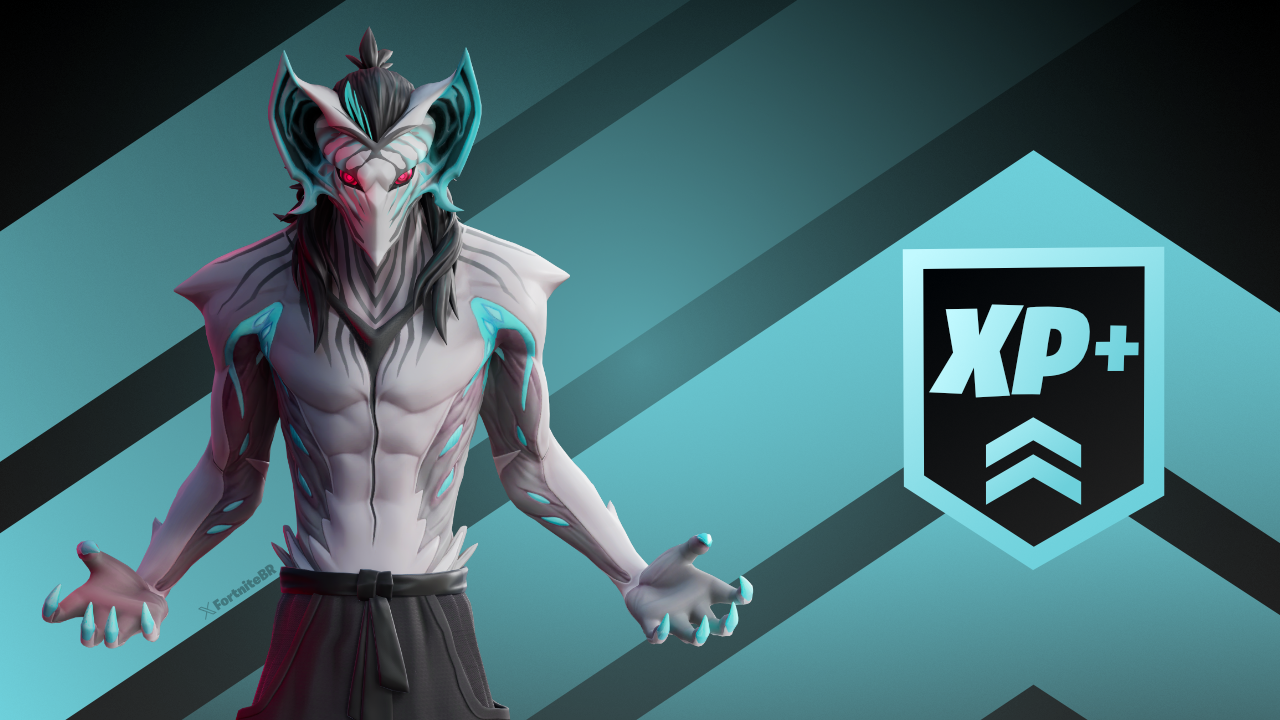 Week 7 of Chapter 4 Season 4 has officially begun and new Quests are now available to complete.
Week 7 Quests
Destroy Slap or Slurp barrels by hitting Weakpoints (5)
Open chests or Heist bags before the first Storm Circle closes (10)
Collect ammo from eliminated players (1,000)
Visit named locations without entering a vehicle in a single match (3)
Collect a Business Turret in different matches (3)
Deal damage to enemy players within 10 seconds of using a door (200)
Eliminate players with suppressed weapons in a single match (5)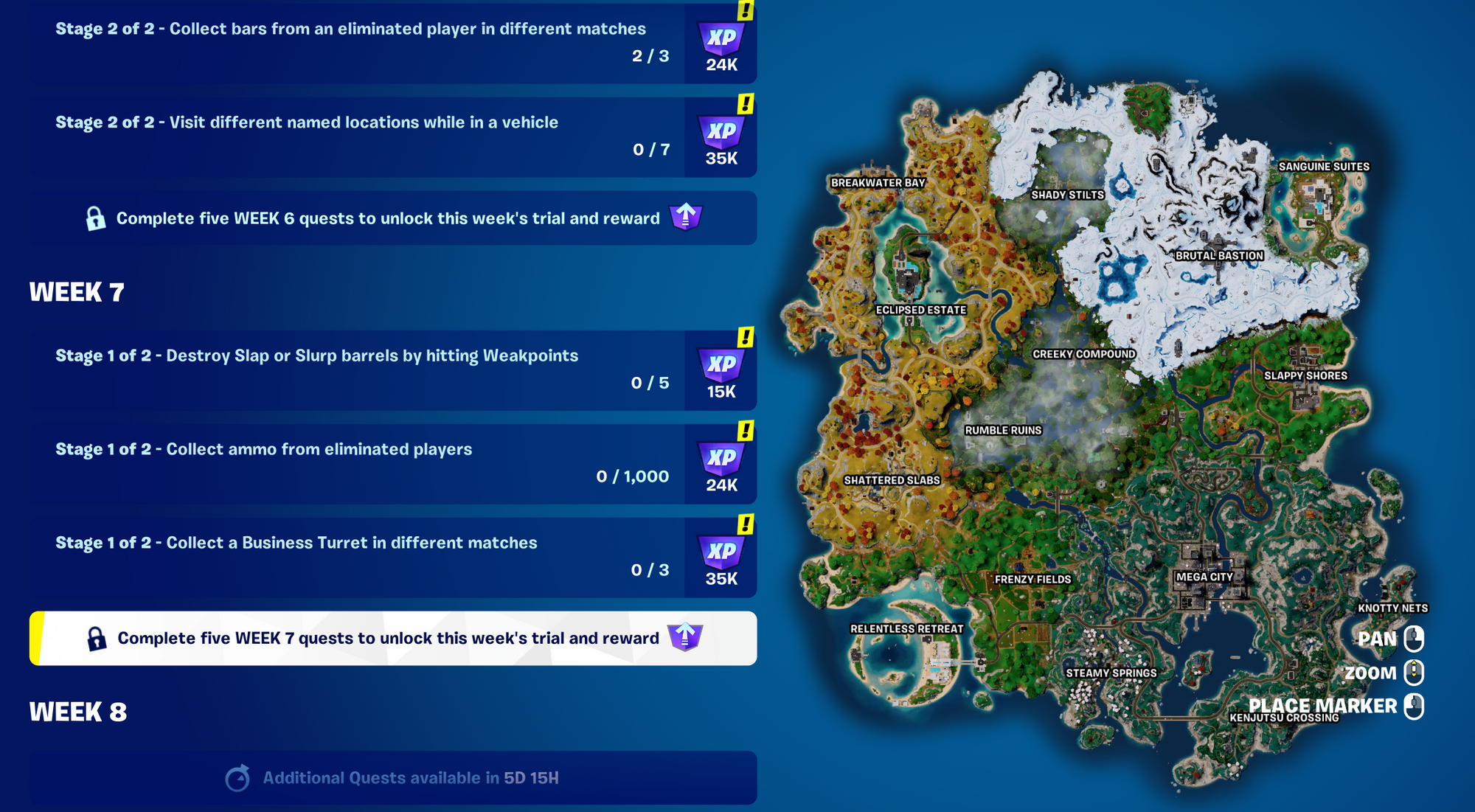 Season 4's Weekly Quests will reward players with the following XP:
Quest 1 - 15,000 XP per stage
Quest 2 - 24,000 XP per stage
Quest 3 - 35,000 XP per stage
Weekly Trial - 1 Level-Up Token
Completing all of the Week 7 Quests will reward you with 148,000 XP and one Level-Up Token. All Weekly Quests will remain available until the end of Chapter 4, Season 4.
---
In other news, Fortnite Chapter 1 is returning in November. Click here to read more.
Follow us on 𝕏 (@FortniteBR) and Instagram (@FortniteBR) to keep up with the latest Fortnite news, leaks and more.