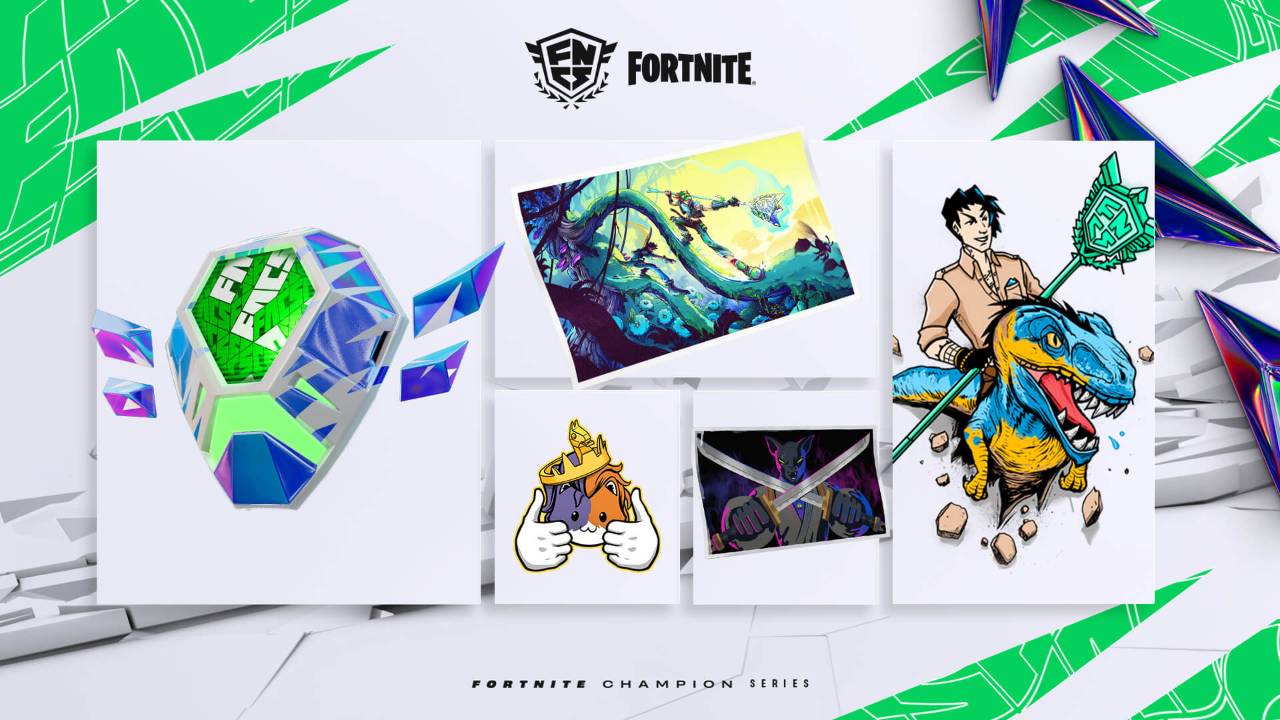 With FNCS Major 3 just a few days away, Fortnite has revealed new cosmetic drops that players can earn by tuning in to live broadcasts.
FNCS Major 3 Drops
Unlike Major 2, Major 3's Drops will be available both in-game and online to players who watch the official broadcast from either competitive.fortnite.com or the Legends Landing creative map.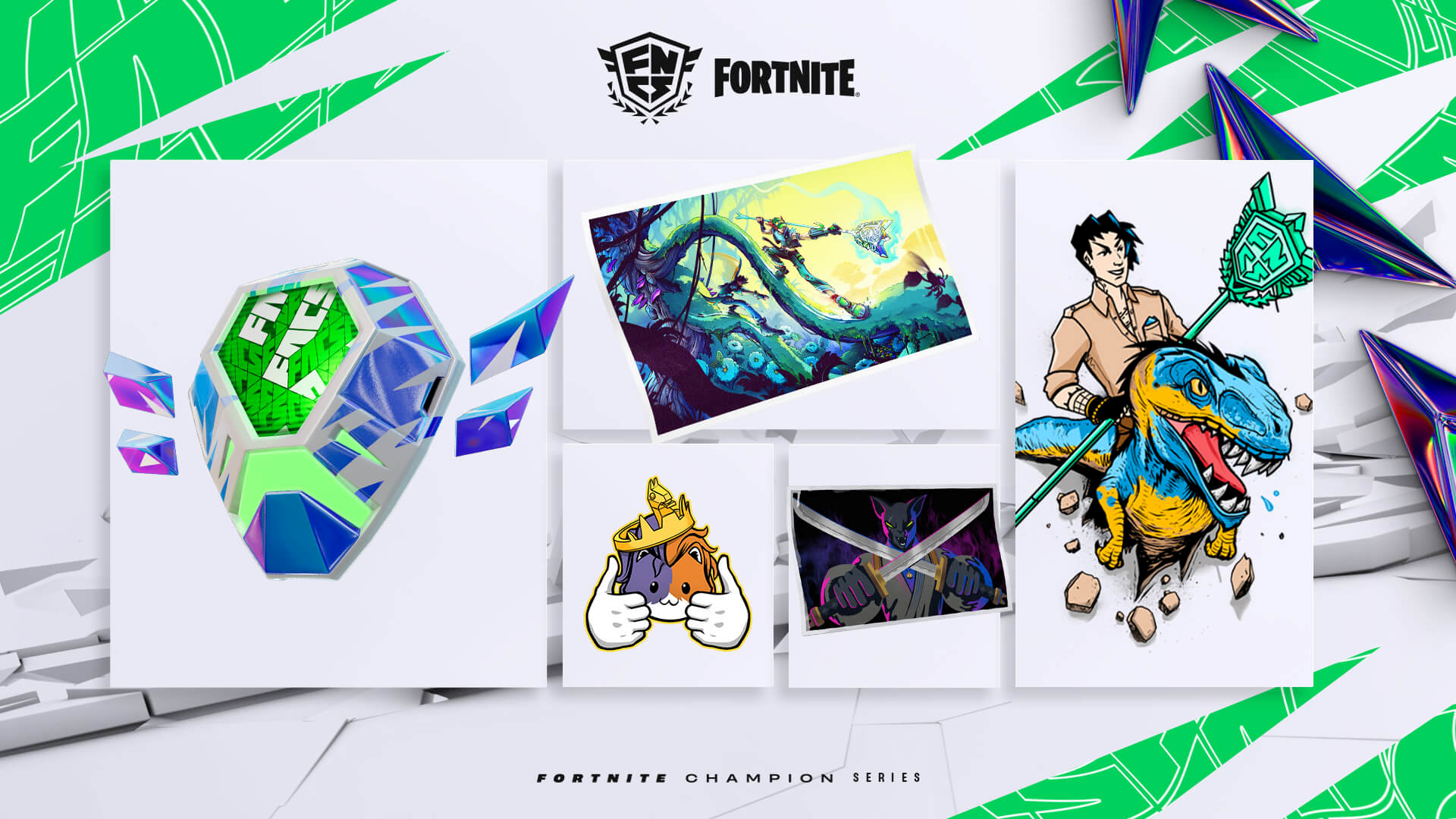 Watching 15 minutes of the official Major 3 broadcast will reward you with the following cosmetics:
Raptor Rider Spray - FNCS Major 3 Week 2 (July 29-30)
Lush Moves Loading Screen - FNCS Major 3 Week 3 (August 5-6)
King Me-ow Emoticon - FNCS Major 3 Grand Finals Day 1 (August 12)
8 Lives Down Loading Screen - FNCS Major 3 Grand Finals Day 2 (August 13)
FNCS Protector Back Bling - FNCS Last Chance Major (August 20)
Where to Watch FNCS Major 3
You can watch FNCS Major 3 and the FNCS Last Chance Major via the recently updated Legend's Landing island in-game (island code 3303-7480-5925), the official FNCS livestream in supported languages, or any of the other livestream links below:
English coverage:
fn.gg/FNCS
fn.gg/Twitch
fn.gg/YouTube
fn.gg/CompTwitter
fn.gg/TikTok
Portuguese (Brazil) coverage:
youtube.com/c/fortnitebrasil
tiktok.com/@fortnite.competitivo
twitch.tv/brasil_fortnite
Japanese (Asia) coverage:
youtube.com/fortnitejp
Source: Fortnite Competitive
---
In other news, the Big Bush Bomb has been unvaulted. Click here to read more.
Follow us on Twitter (@FortniteBR) and Instagram (@FortniteBR) to keep up with the latest Fortnite news, leaks and more.