Fortnite Chapter 4: What to Finish Before Season 2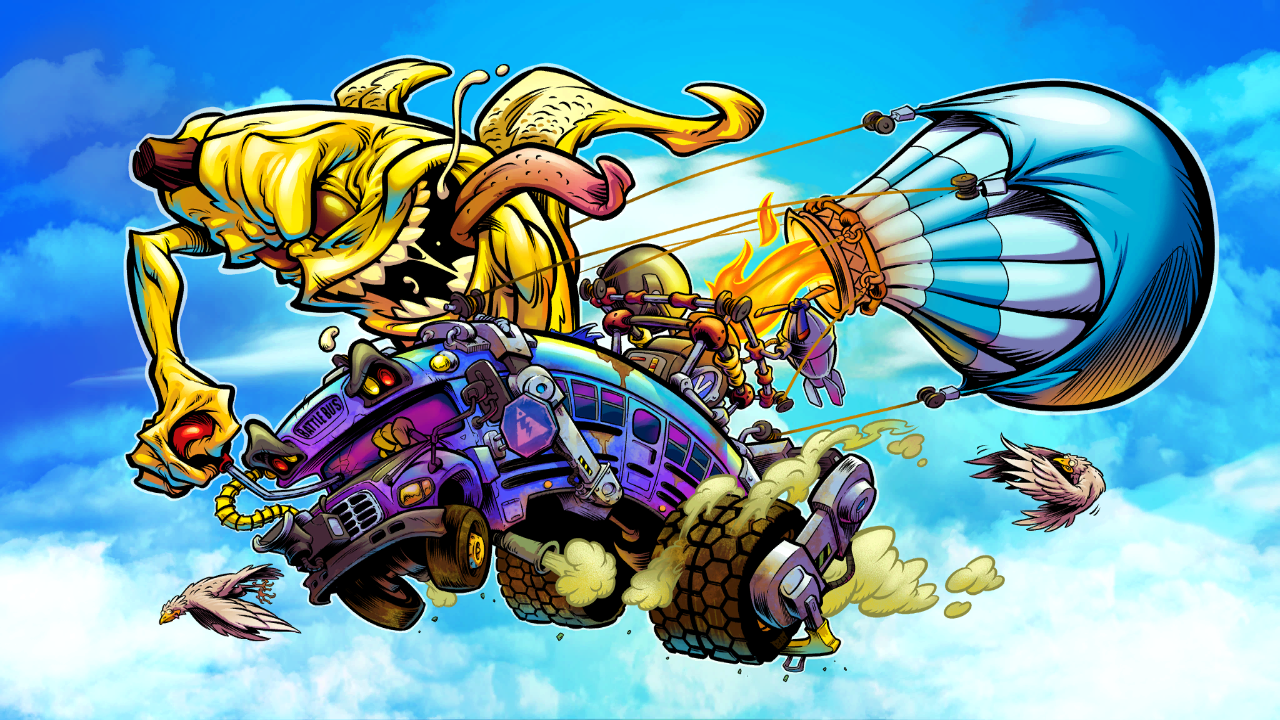 With just a few days left until the launch of Chapter 4 Season 2, here's everything you may want to finish whilst you still can.
Chapter 4 Season 1 Battle Pass
As is the case with every season, the current Battle Pass will no longer be available once Season 1 ends. Players must reach Level 100 to unlock every cosmetic from the first ten pages of the pass, then Level 200 to obtain the Bonus Rewards. Players who wish to unlock all five Midseason Drop styles must earn 10 Levels five times.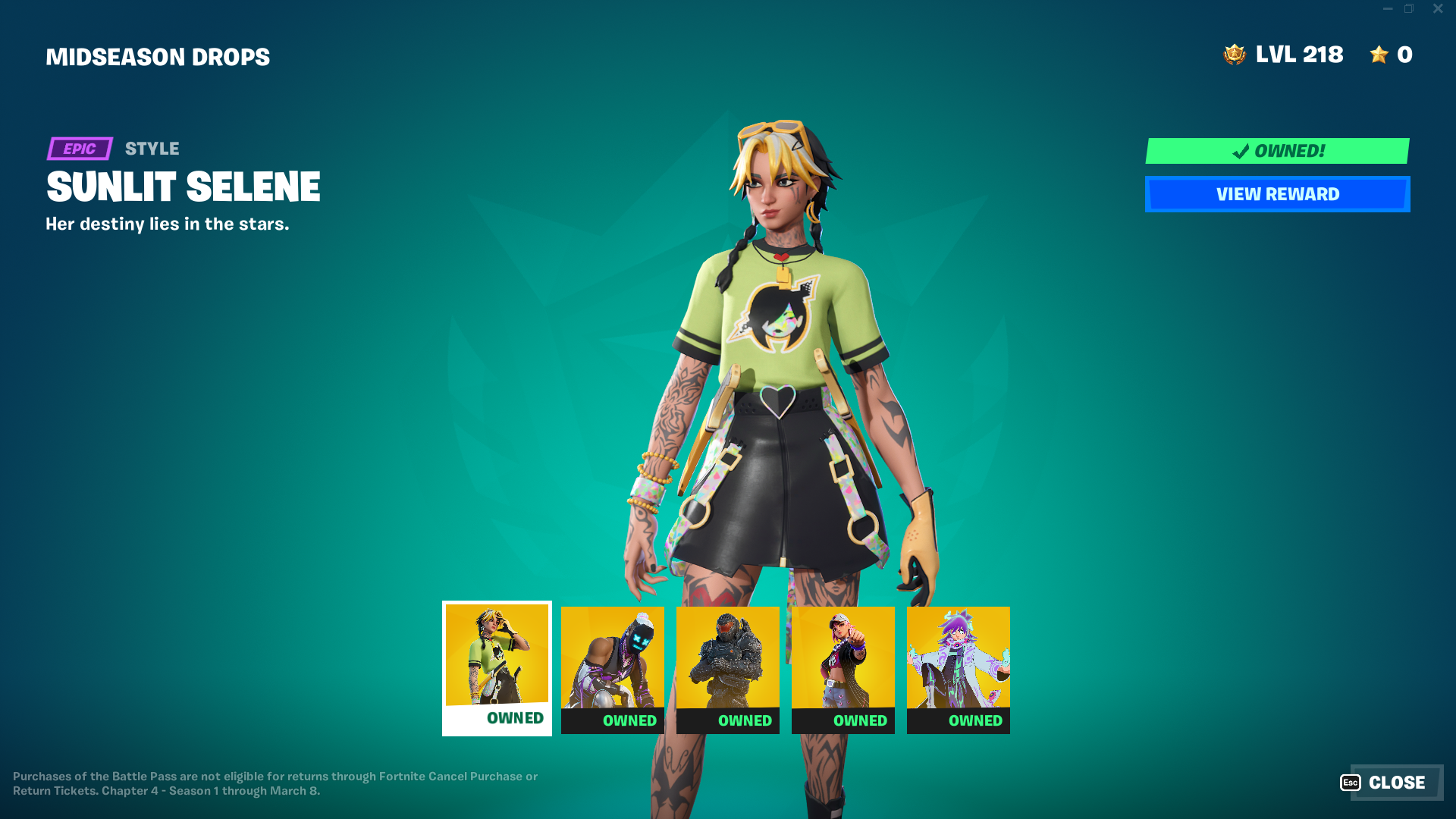 Axion Sentinel's Level Up Quest Pack
Players who purchased Axion Sentinel's Level Up Quest Pack from the Item Shop are reminded to complete the special in-game Quests before the end of the season. Completing the challenges will reward you with the Blackstar Edge Pickaxe, Celestial Shell Back Bling, Axion Sigil Wrap and Charged Style for the Axion Sentinel Outfit.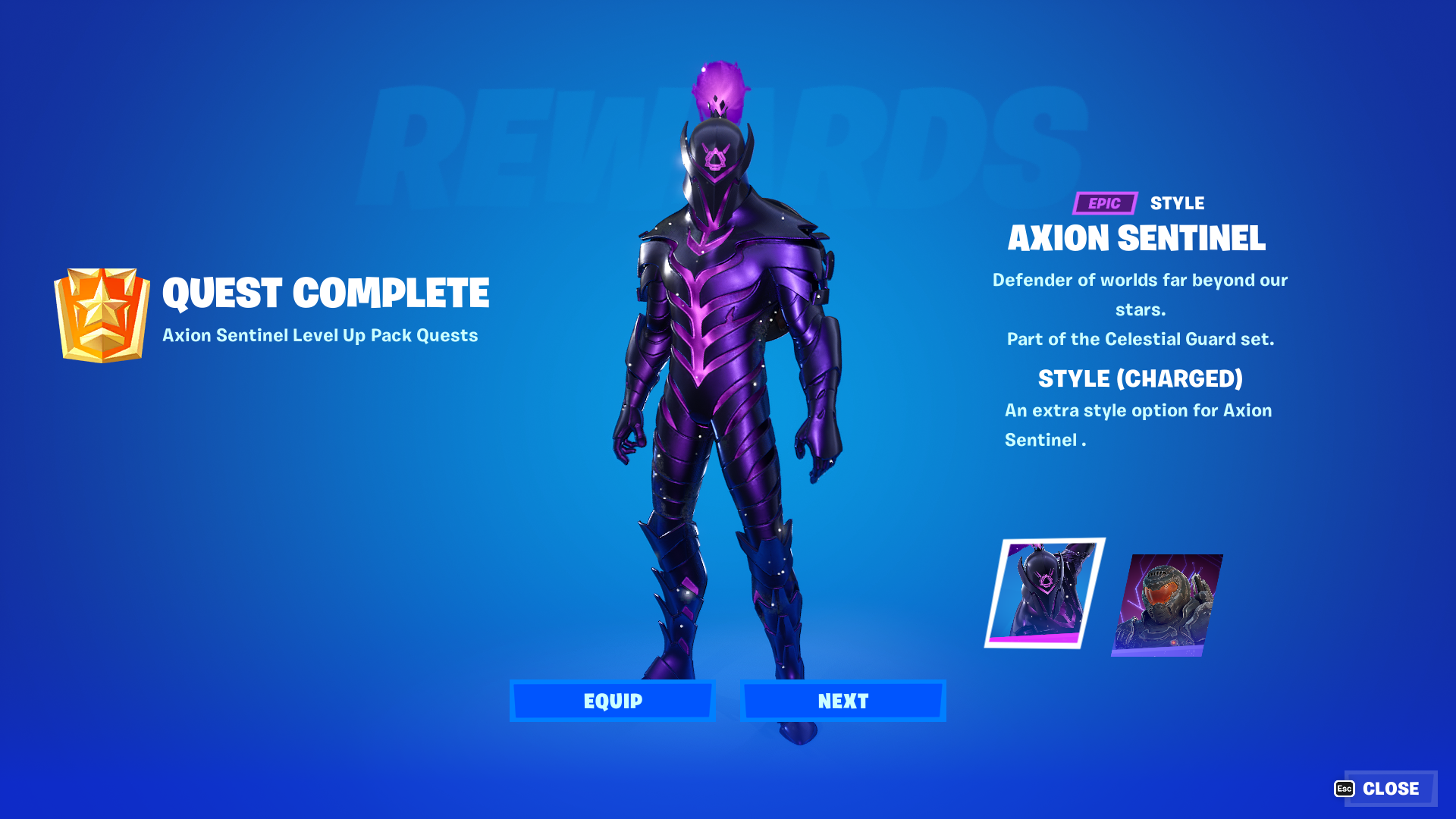 Geralt of Rivia Quests
Owners of the Chapter 4 Season 1 Battle Pass are also reminded to complete the Geralt of Rivia Quests before Season 2. Upon completion, these Quests will reward you with the 'School of the Wolf' set, as well as an additional Style for the Geralt of Rivia Outfit. Once Season 1 ends, the set will become unobtainable and will never return in the future.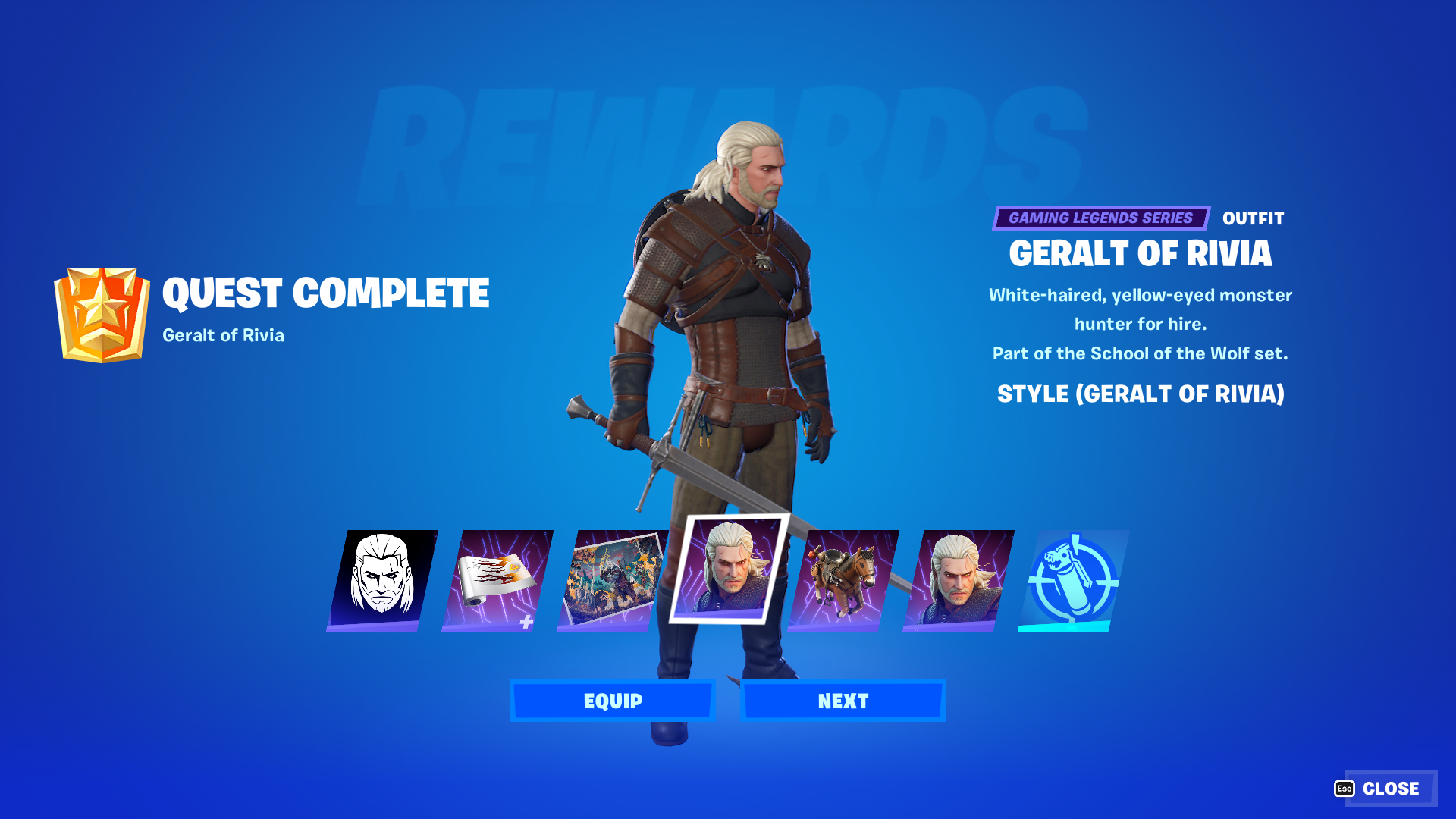 School of Llama Challenges
The Fortnite School of Llama Challenges will also expire when Season 1 ends. By completing the special quests online, players can unlock free Witcher-themed cosmetics, including a Pickaxe, Music Pack and Sprays. Visit the official Fortnite School of Llama website to get started.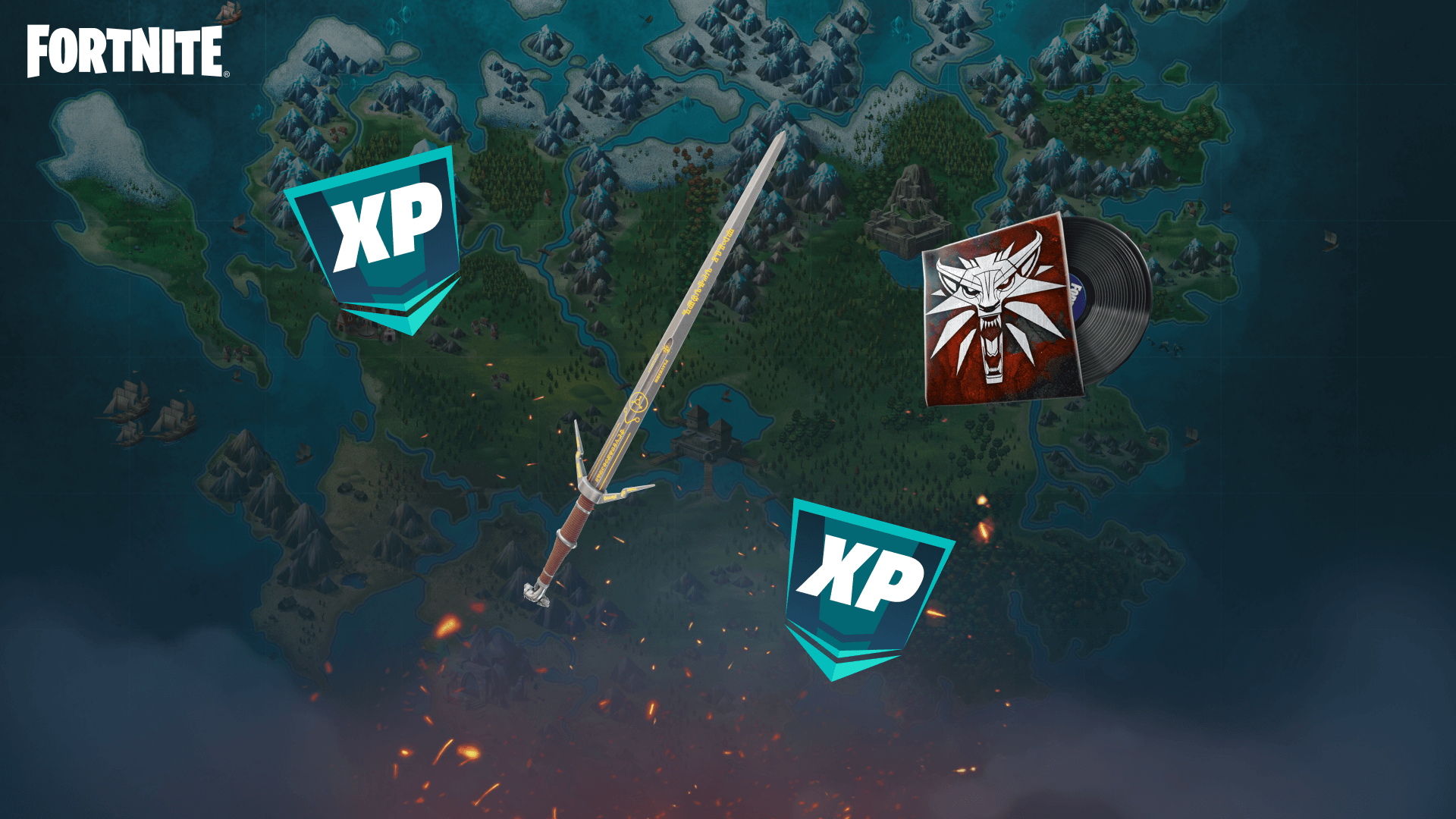 Cipher Quests
The limited-time Cipher Quests will end on March 8, 2023 and will never return. By completing all unencrypted Cipher Quests, players will receive the 'Keep the Peace' Spray, 'Order Up' Loading Screen' and 'Deciphered' Emoticon. Additionally, players can also complete three encrypted Quests to unlock the animated Circuitry Wrap.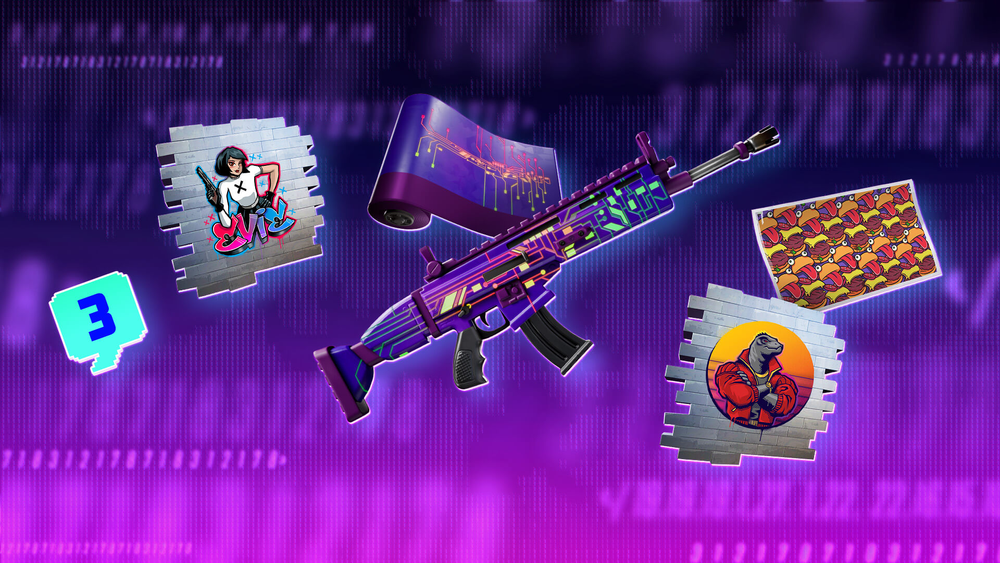 Find it in Fortnite Quests
Expiring on March 8, 2023, the 'Find it in Fortnite' Quests reward players with an Emote, Spray, Wrap and Emoticons upon completion. The Quests can only be completed in Creative mode.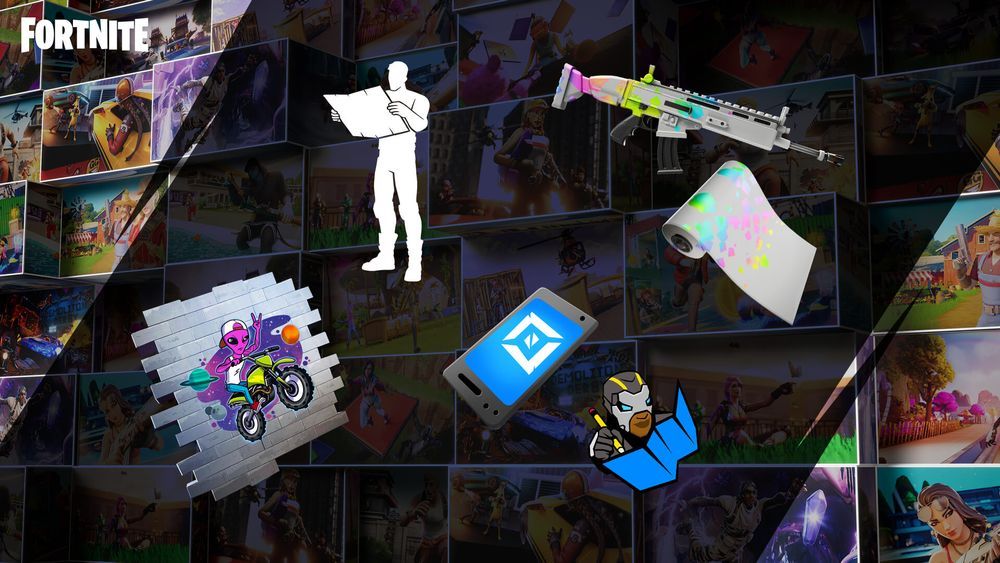 ---
In other news, a new Fortnite x Star Wars event is coming soon. Click here to read more.
Follow us on Twitter (@FortniteBR) and Instagram (@FortniteBR) to keep up with the latest Fortnite news, leaks and more.