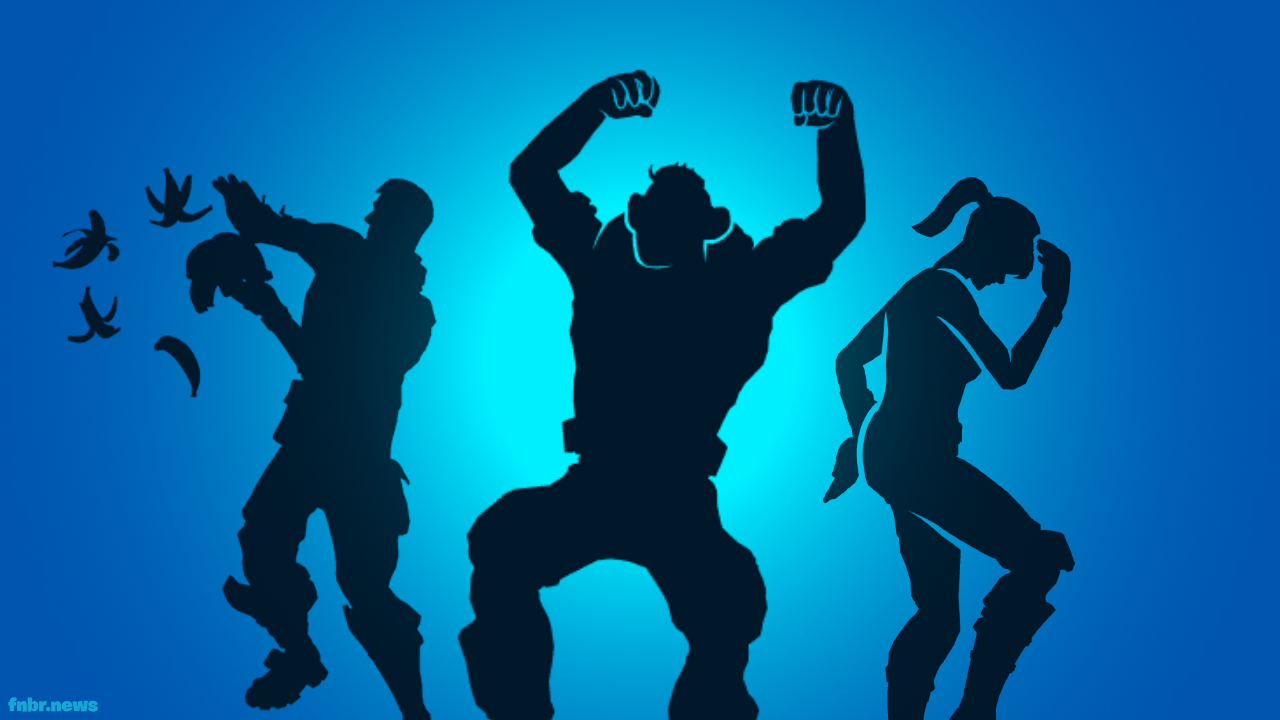 In a new hotfix released today, Epic Games has disabled 26 Emotes, Sprays and Emoticons in Fortnite's competitive playlists. According to data miners, the following Emotes, Emoticons and Sprays can no longer be used in competitive modes:
Dance Monkey Emote
Jugglin' Emote
Whipcrack Emote
Make it Plantain Emote
Capoeira Emote
Blanka Backflip Emote
Three Wise Monkeys Emote
Monkey Mosh Emote
Go Ape Emote
Go Primal Emote
Bananas Emoticon
Banana Badge Emoticon
Bobo's Watching Emoticon
Bananope Emoticon
Peely Parade Emoticon
FNCS 2:8 Emoticon
Call Me J.B. Emoticon
Nanner Jam Emoticon
Bonenana Emoticon
Peeled Spray
Wings Spray
Agent Banana Spray
Nana Dance Spray
Peely Popper Spray
Here Comes Trouble Spray
Peely Drop Spray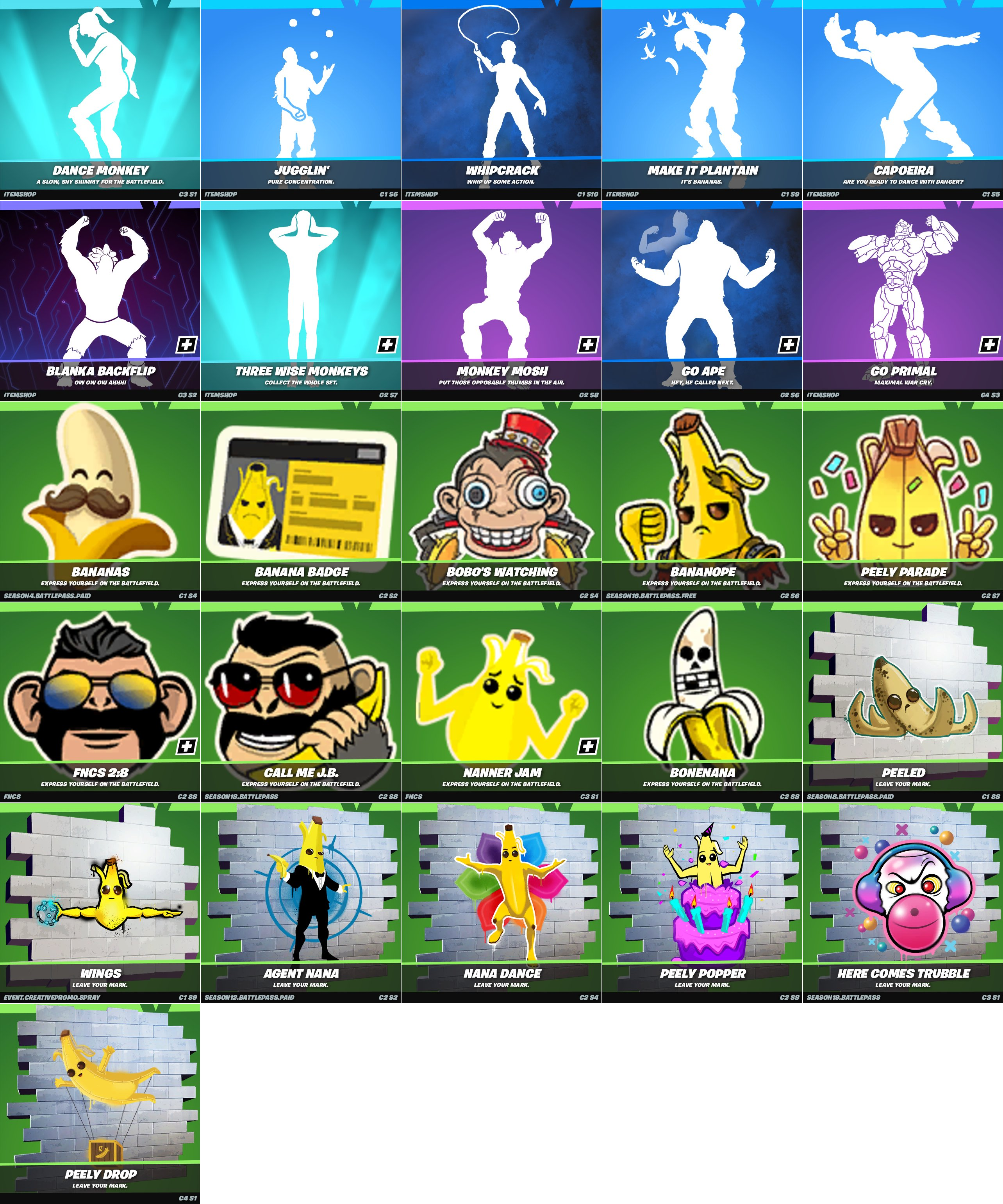 The removal comes following a new TikTok trend which saw players using the disabled cosmetics in a discriminatory manner after eliminating enemies. Since the items were not removed due to a bug or something Epic can solve with an update, it's unknown if they will ever return. Right now, the ban only applies to competitive tournaments, but this could change in the future. Epic did not announce the removal on Twitter, and is yet to share an official reason for the decision.
We'll keep you updated.
---
In other news, Fortnite has replaced the Red-Eye Assault Rifle with a new version of the MK-Seven. Click here to read more.
Follow us on Twitter (@FortniteBR) and Instagram (@FortniteBR) to keep up with the latest Fortnite news, leaks and more.