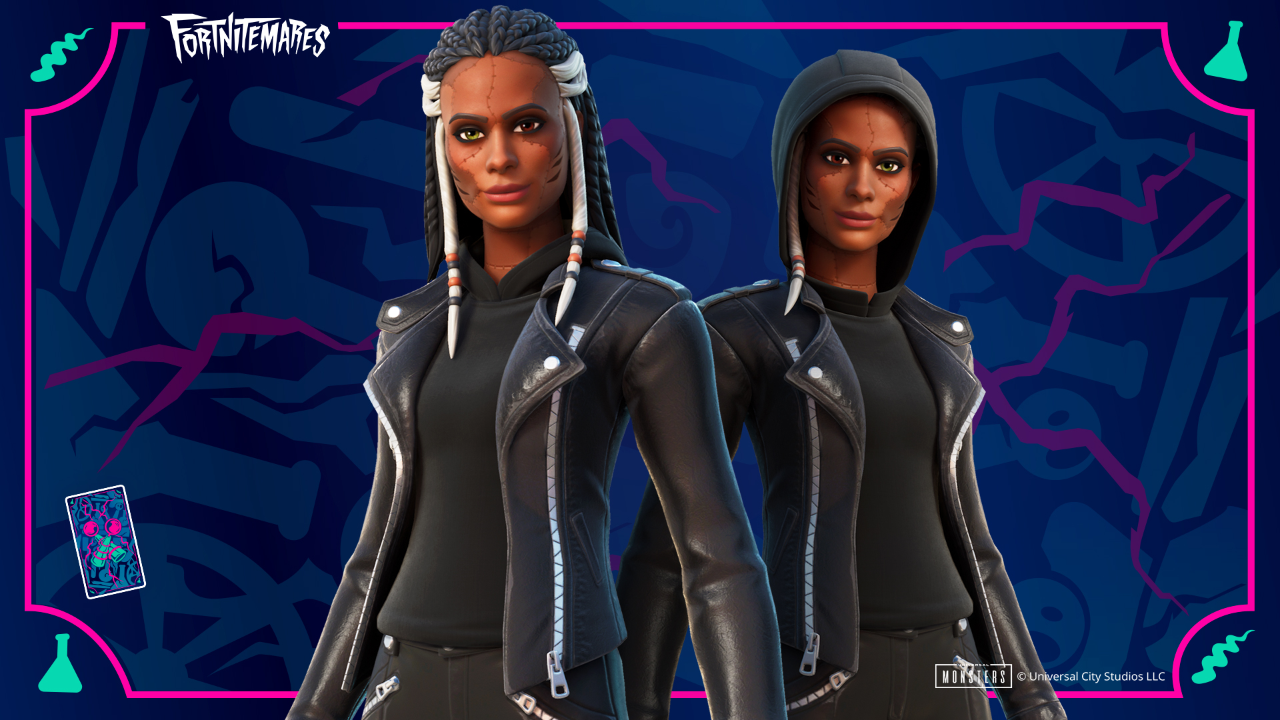 Fortnite has accidentally shared a promotional tweet for a new Outfit nobody knew about.
The outfit, which is named as 'Bride of Frankenstein' in the tweet, is currently encrypted in the files and was set to be revealed with the final Fortnitemares card.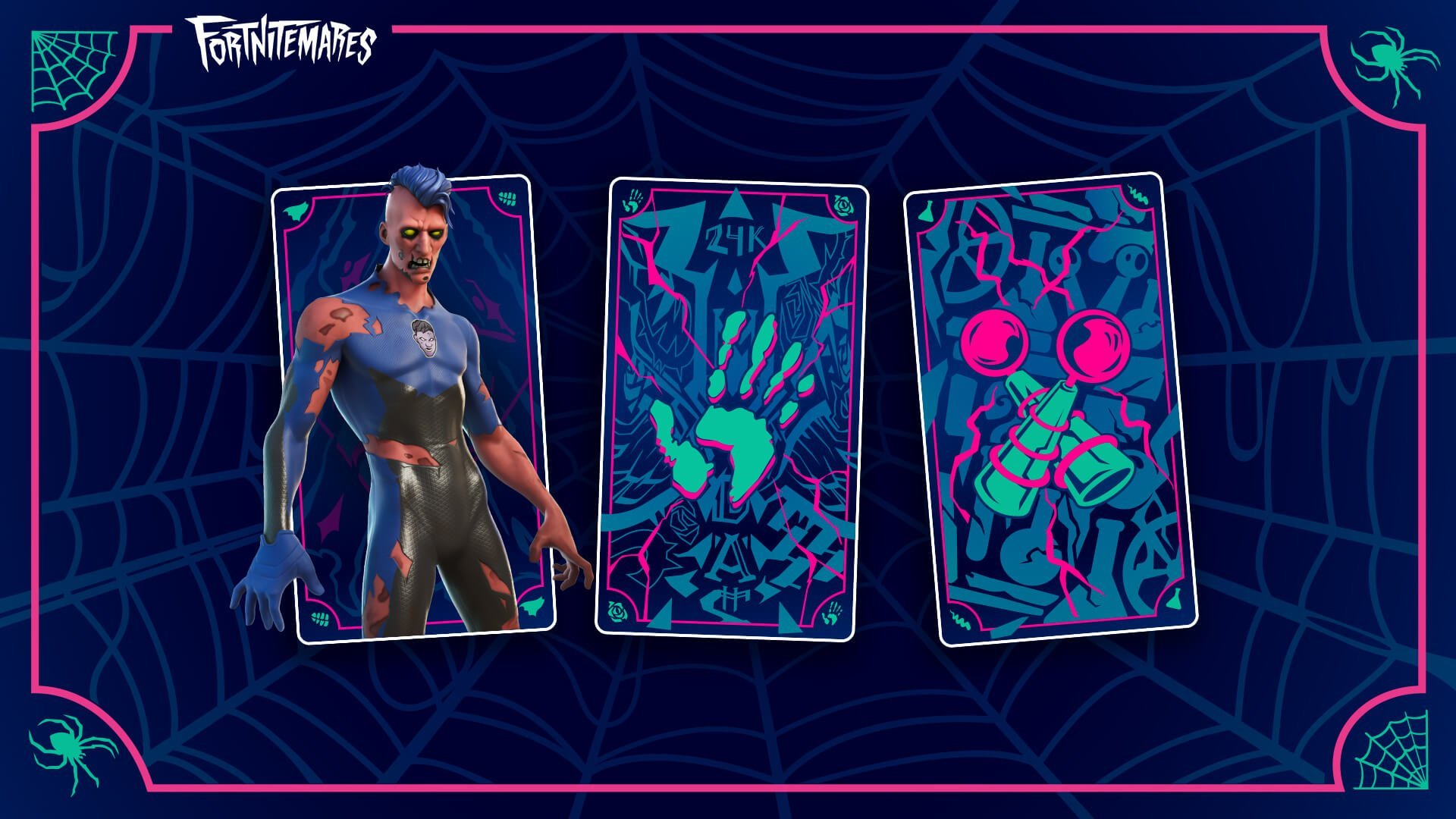 The tweet, which has since been deleted, read;
"After making her debut at "Shortnitemares",  the reimagined Universal Monsters Bride of Frankenstein has arrived to bring some new terror to the Island! Grab her now."
The final reveal for Fortnitemares 2021 also had the surprise that the 'Bride of Frankenstein' Outfit was going to be debuted during the new Shortnitemares event. The tweet was clearly intended to be posted on a day when the Item Shop had refreshed and added the new Outfit. This isn't the first time Epic have accidentally leaked something through their own socials and it probably won't be the last, however, it's surprising that such a slip-up could occur when collaborating with Universal Studios.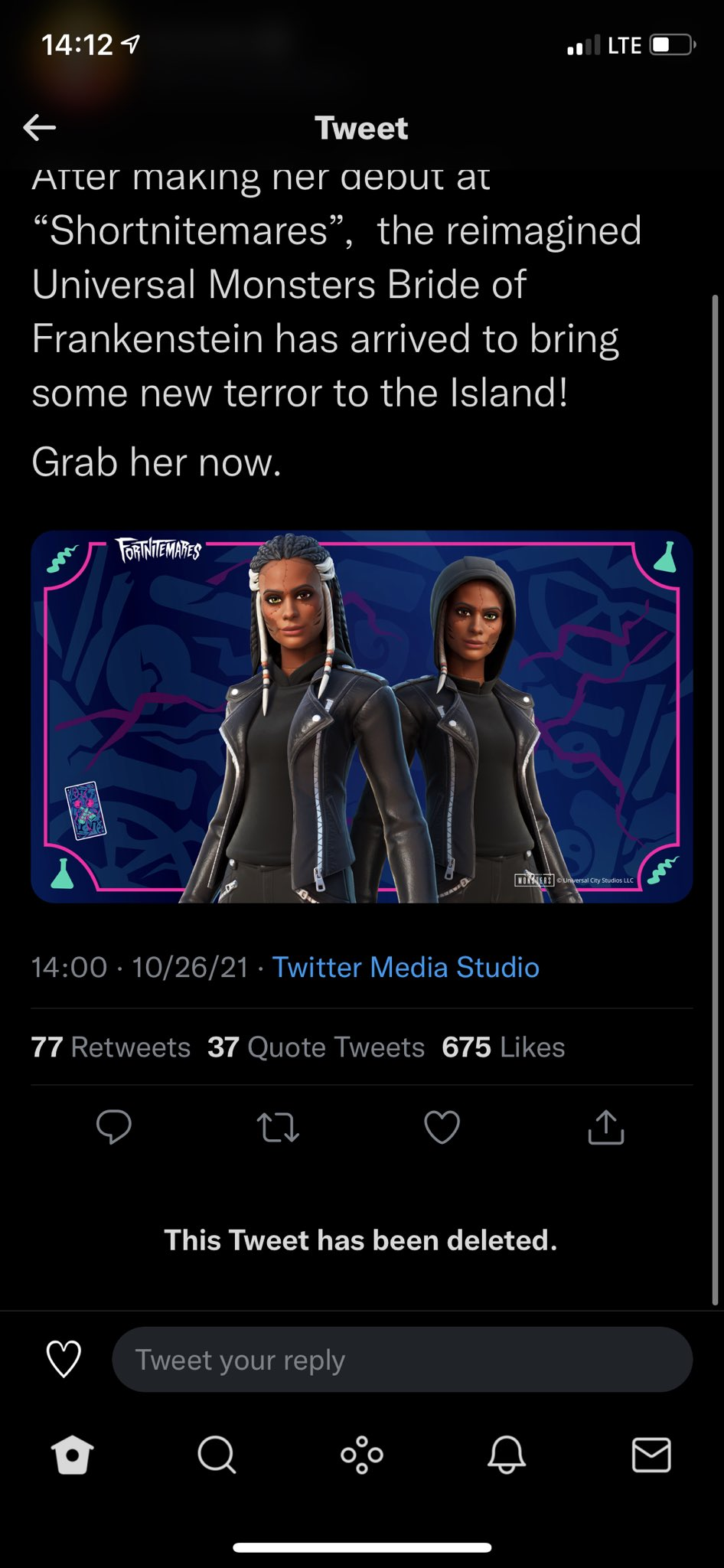 The Outfit is still expected be available through the in-game Item Shop in a few days.
Click here to check out the current Item Shop.
Stay tuned on our Twitter for additional updates and more news.