Fortnite Most Wanted: How to Get The Heist Flier Umbrella Without Winning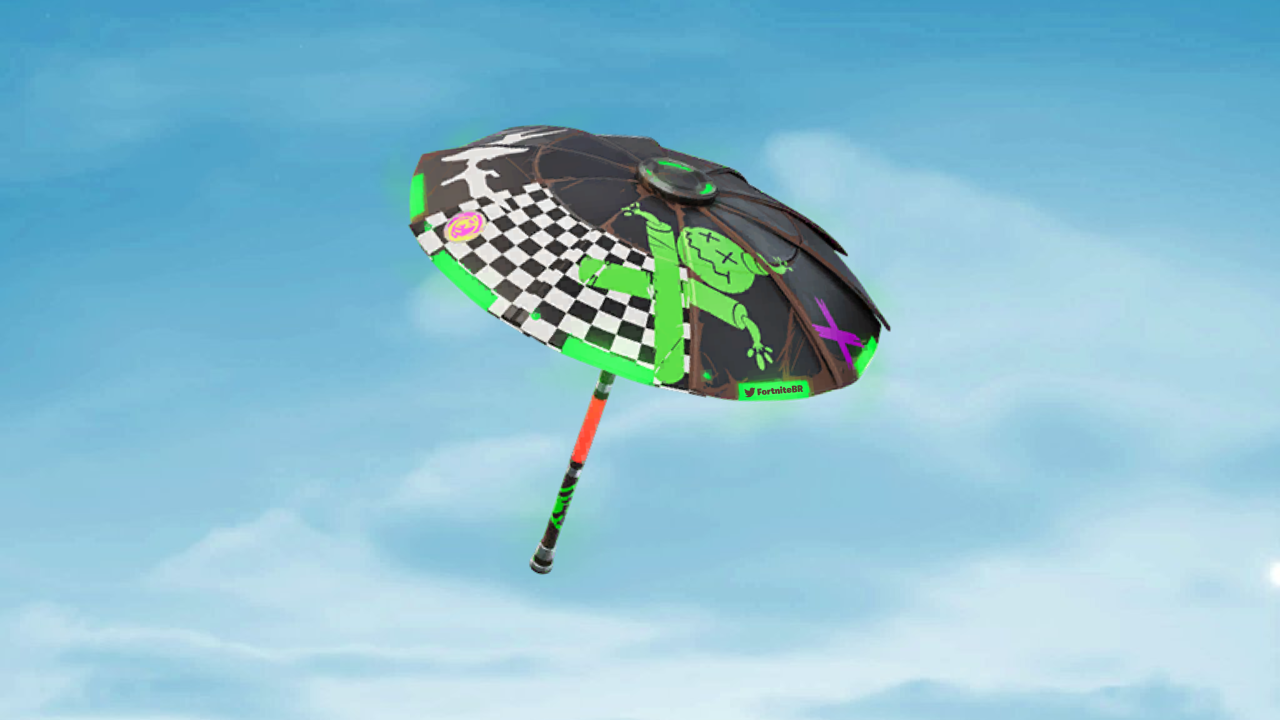 With the release of the 'Most Wanted' update on Tuesday, Fortnite has introduced a new limited-time umbrella that can be unlocked by earning a Victory Royale. However, a glitch has been discovered that allows players to obtain the glider without actually winning a match. Here's how.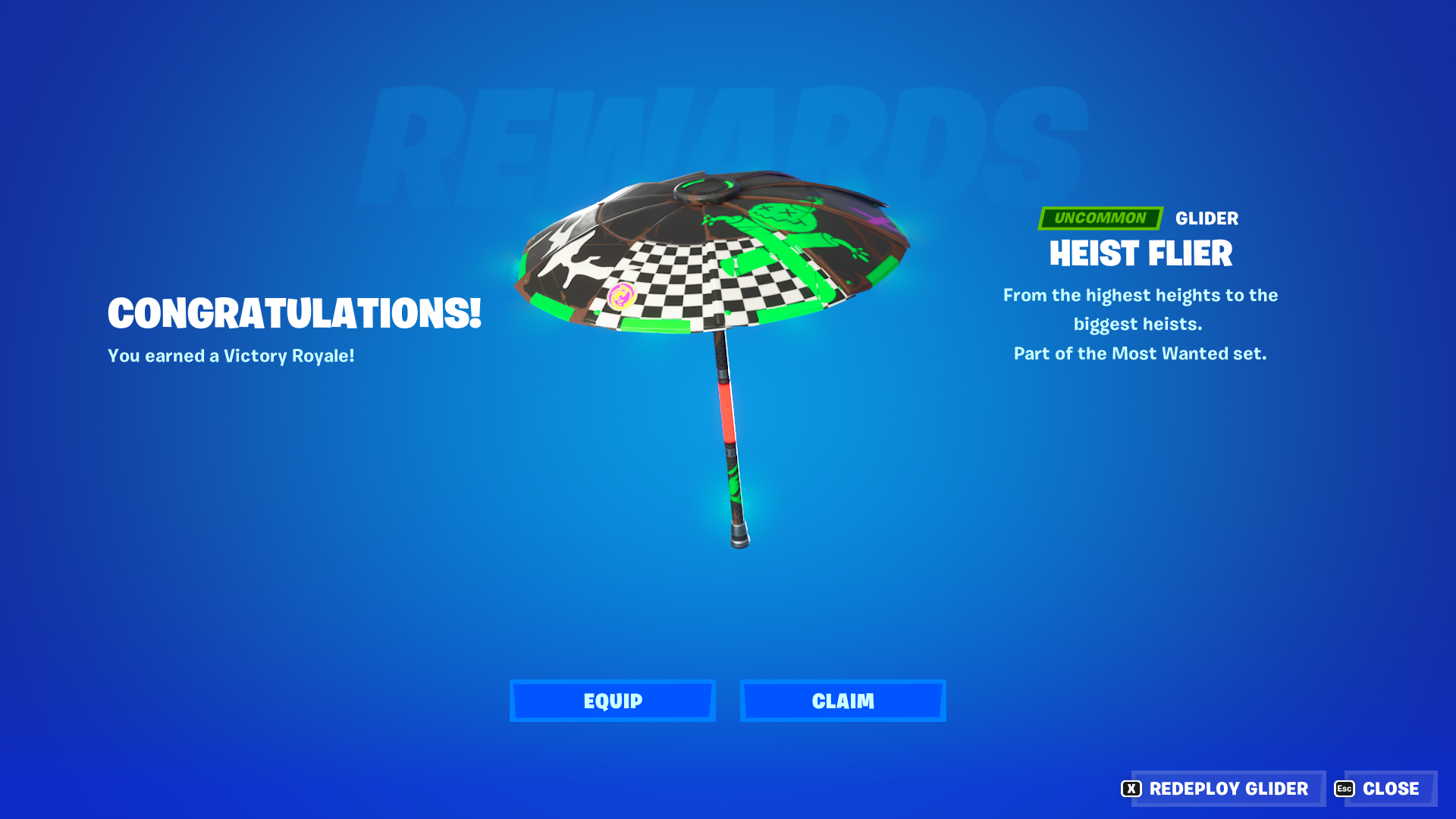 To take advantage of the glitch, players just need to load into Fortnite's Party Royale mode and then instantly leave. Doing so will reward you with the Heist Flier umbrella, despite not winning (or even playing) a match of Battle Royale. This way to obtain the glider means anyone can add it to their collection, even if they aren't the best at normal Fortnite.
Note that since this method of unlocking the umbrella is unintended, Epic is likely to patch it soon. So, if players want to get the glider without a Victory Royale, now it their chance.
---
In other news, Fortnite accidentally banned competitive players, leaving them unable to compete in FNCS. Click here to read more.
Follow us on Twitter (@FortniteBR) and Instagram (@FortniteBR) to keep up with the latest Fortnite news, leaks and more.