Leak: First In-Game Footage of Fortnite's Upcoming Spectating Feature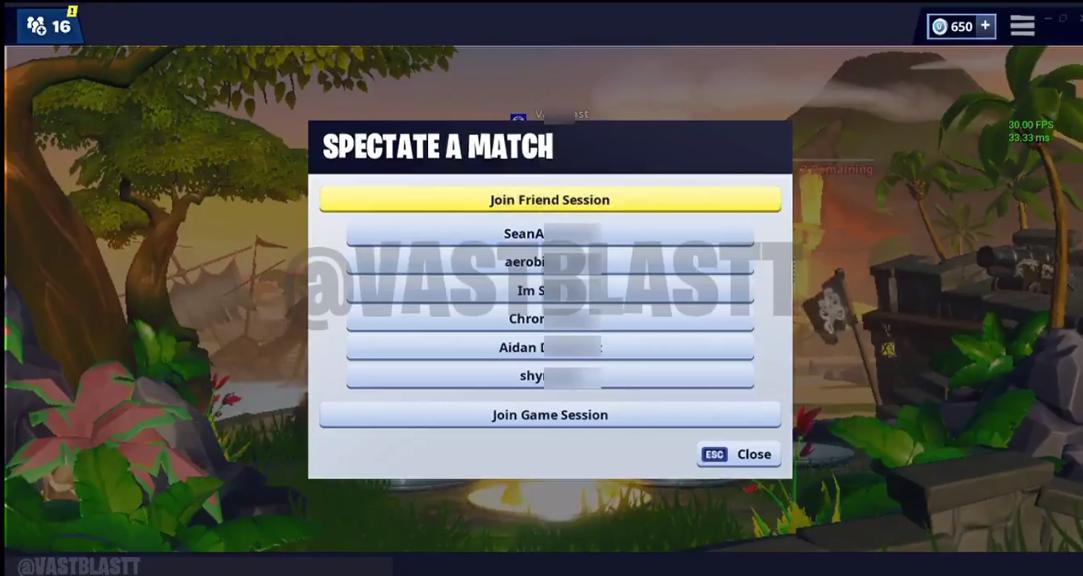 A leaker has modified the in-game files for Fortnite in order to unlock a part of the upcoming spectating feature and record footage of it.
Unfortunately, we don't see the actual spectating in action but we can see all the options that will be available to players who want to spectate their friends who are in a match or game.
The leaker, known on twitter as @VastBlastt, posted this video to their account:
As you can see, the upcoming feature will allow not only for players to spectate their friends - but also any game they have the ID of. This means players could potentially spectate their favourite streamers, tournament matches, scrims and more.
The spectating feature was hinted at via an invite sent to multiple parties back in December 2018, and it was tested during an event in February.
There is currently no official announcement or release date for the feature, but it should be soon if the files are starting to be more and more accessible.
We'll keep you updated on the feature as more information develops.