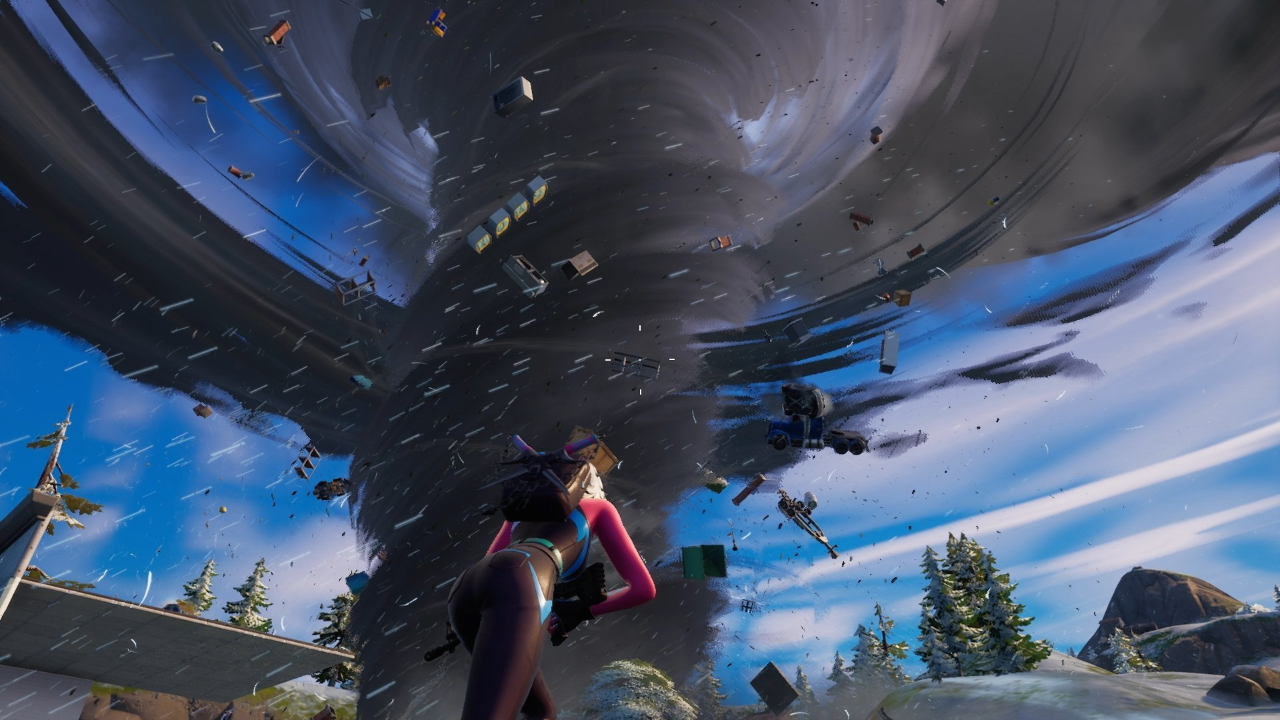 Fortnite has released the latest Hotfix for v19.01, introducing the new tornadoes and lightning to Battle Royale.
New Weather
The new tornadoes and lightning, which were originally spotted in the Chapter 3 trailer, are now live in-game.
"If you see a tornado start to form, that's no signal to flee. Instead, run into it as a swirling escape strategy! You'll spin round and round 'til you choose to glide to safety — or if you stay spinning long enough — 'til the twister spits you out. Don't worry: you won't take fall damage if you get hurled."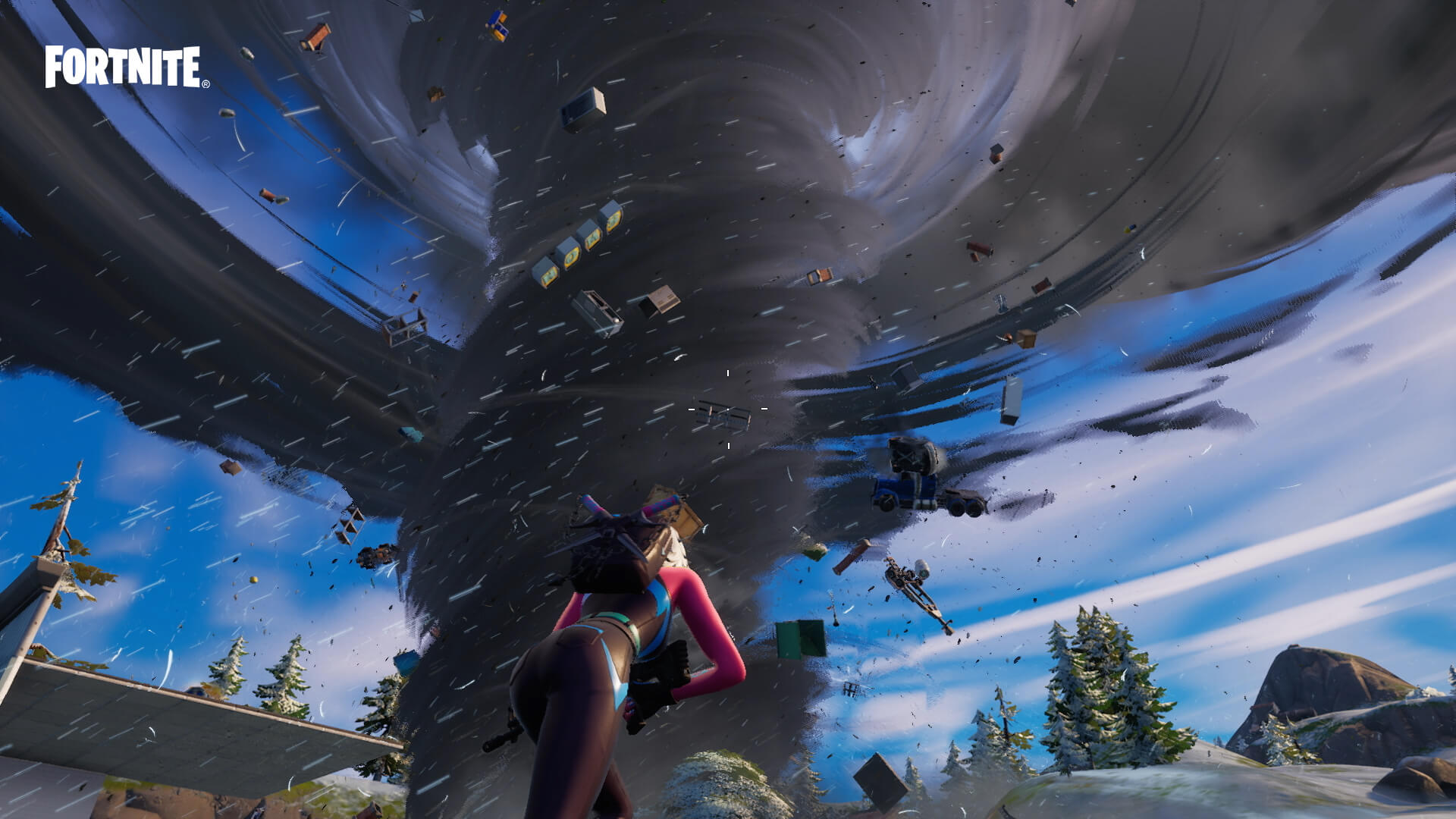 "If you see a dark cloud start to form, that's not necessarily a signal to flee either. Sure, the lightning from it deals a small amount of damage (and sets the surrounding area on fire) but the power of its shock gives players a temporary speed boost." Players can increase their chance of getting struck by lightning by jumping into water beneath the cloud or reaching the highest point below it.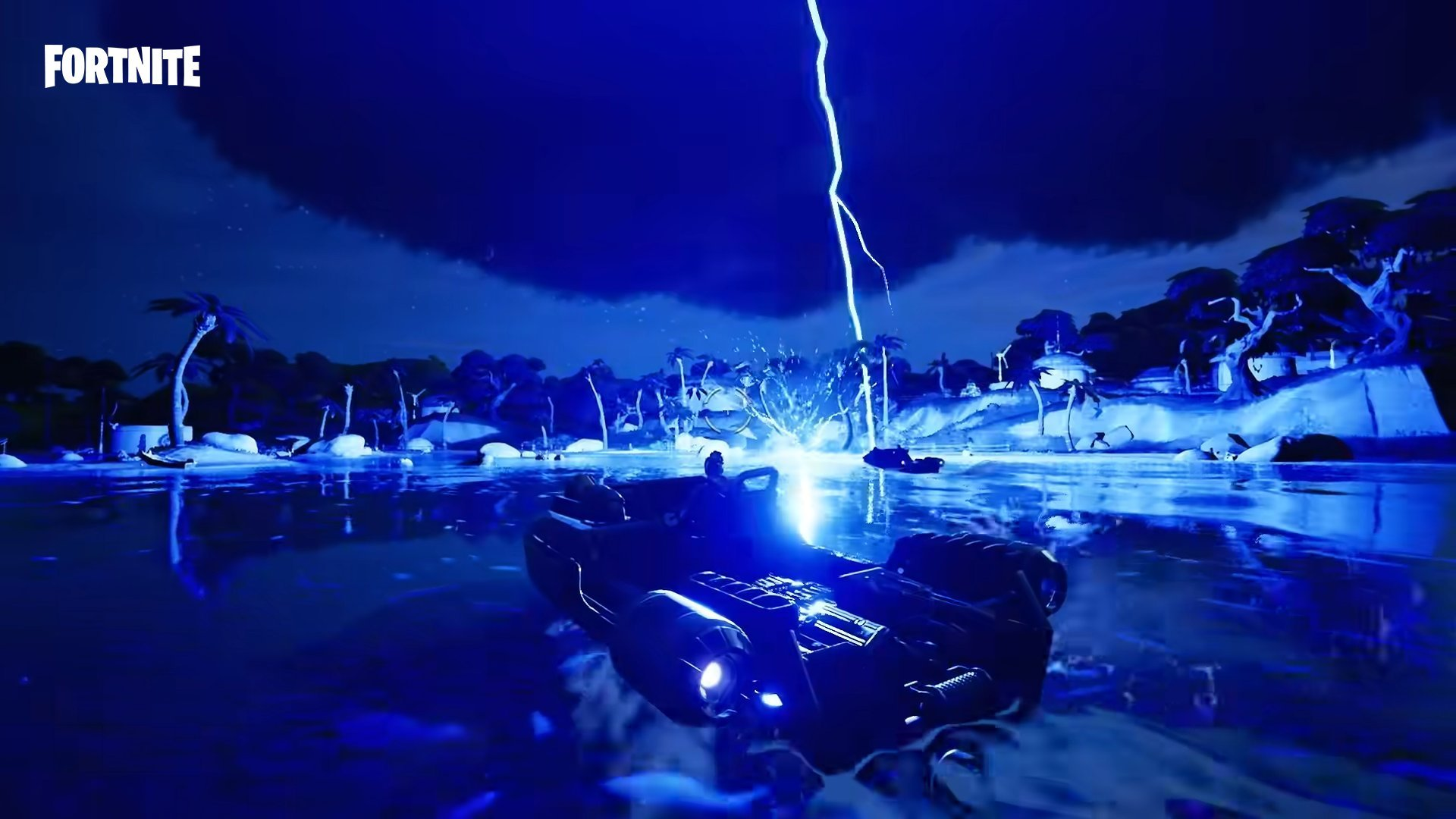 Tornadoes and lightning are not included in competitive playlists.
Unvaulted Weapon
The Flare Gun has been unvaulted with the release of today's Hotfix and can be found in Chests, Supply Drops and on the ground. The item is currently not available in competitive playlists, however, it could potentially be introduced after an evaluation period.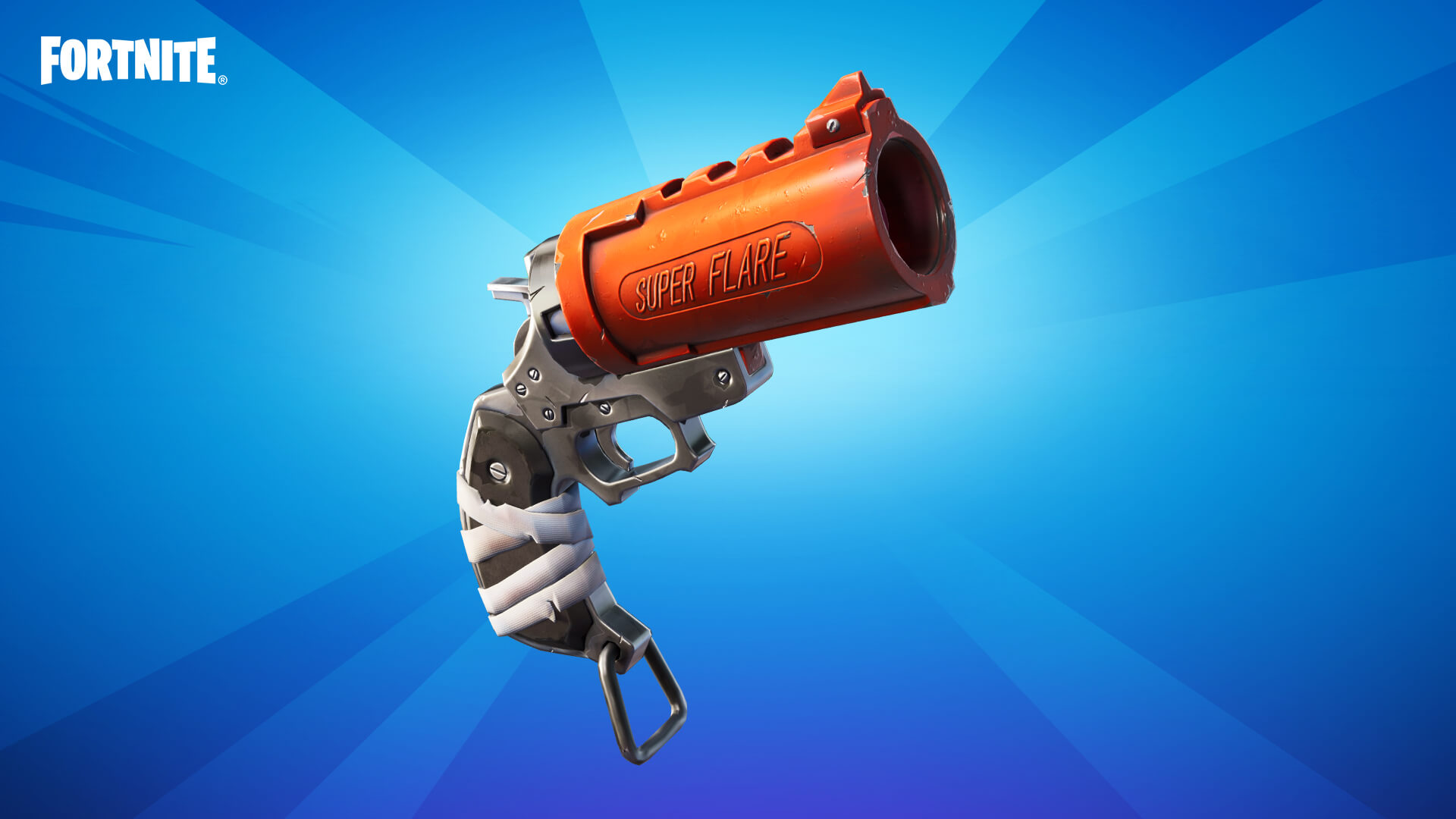 Tornado Week
Fortnite has introduced 'tornado week' along with the new weather today. Until January 17 at 9AM (ET), players will have a higher chance of encountering tornadoes in-game.
---
In other news, paramount has reportedly signed a deal with Epic Games to bring characters to Fortnite. Click here to read more.
Follow us on Twitter (@FortniteBR) and Instagram (@FortniteBR) to keep up with the latest Fortnite news, leaks and more.