Fortnite v26.00 Hotfix: What to Expect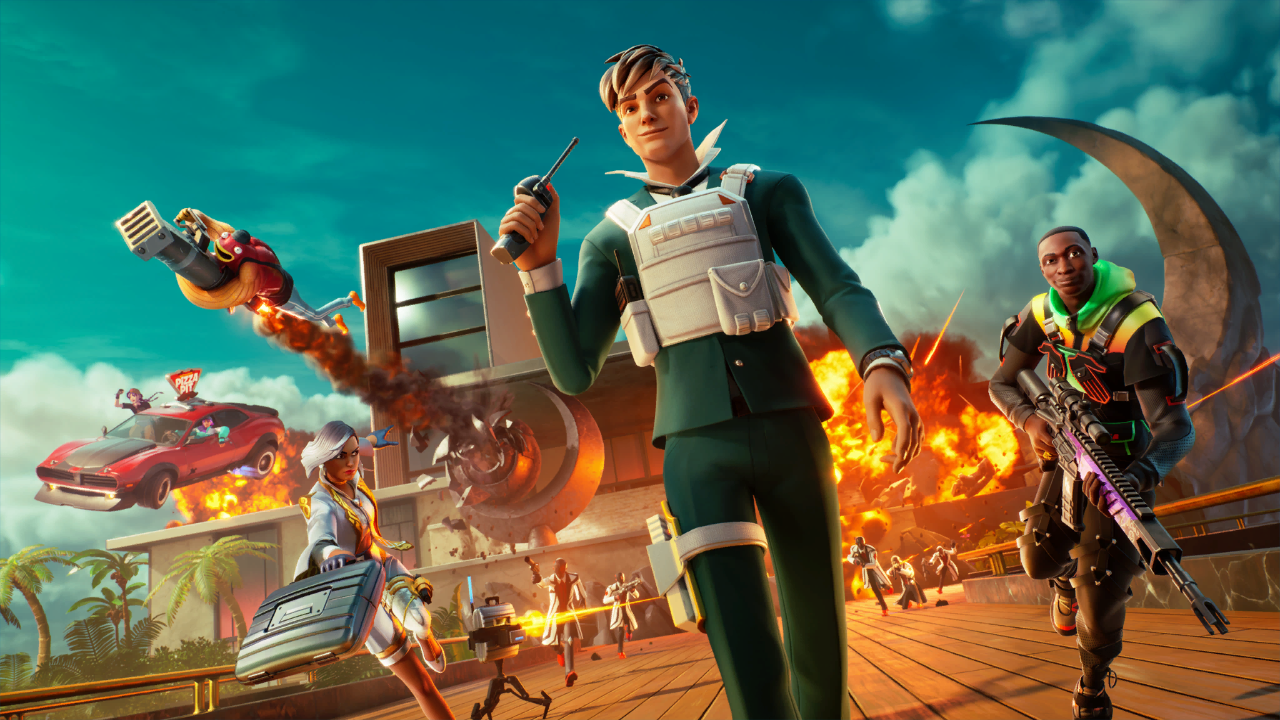 Fortnite's next Battle Royale hotfix is set to be released later today, at 1PM UTC. Here's an early look at what you can expect to see in-game.
Shield Breaker EMP Grenade
Today's hotfix will introduce the new Shield Breaker EMP Grenade to Battle Royale and Zero Build. The item will deal 70 damage to enemy shields when thrown, but cannot hurt health. Throwing the item near any devices will instantly disable them - this applies to vehicles, turrets, cameras, vending machines and Shield Bubbles (currently vaulted).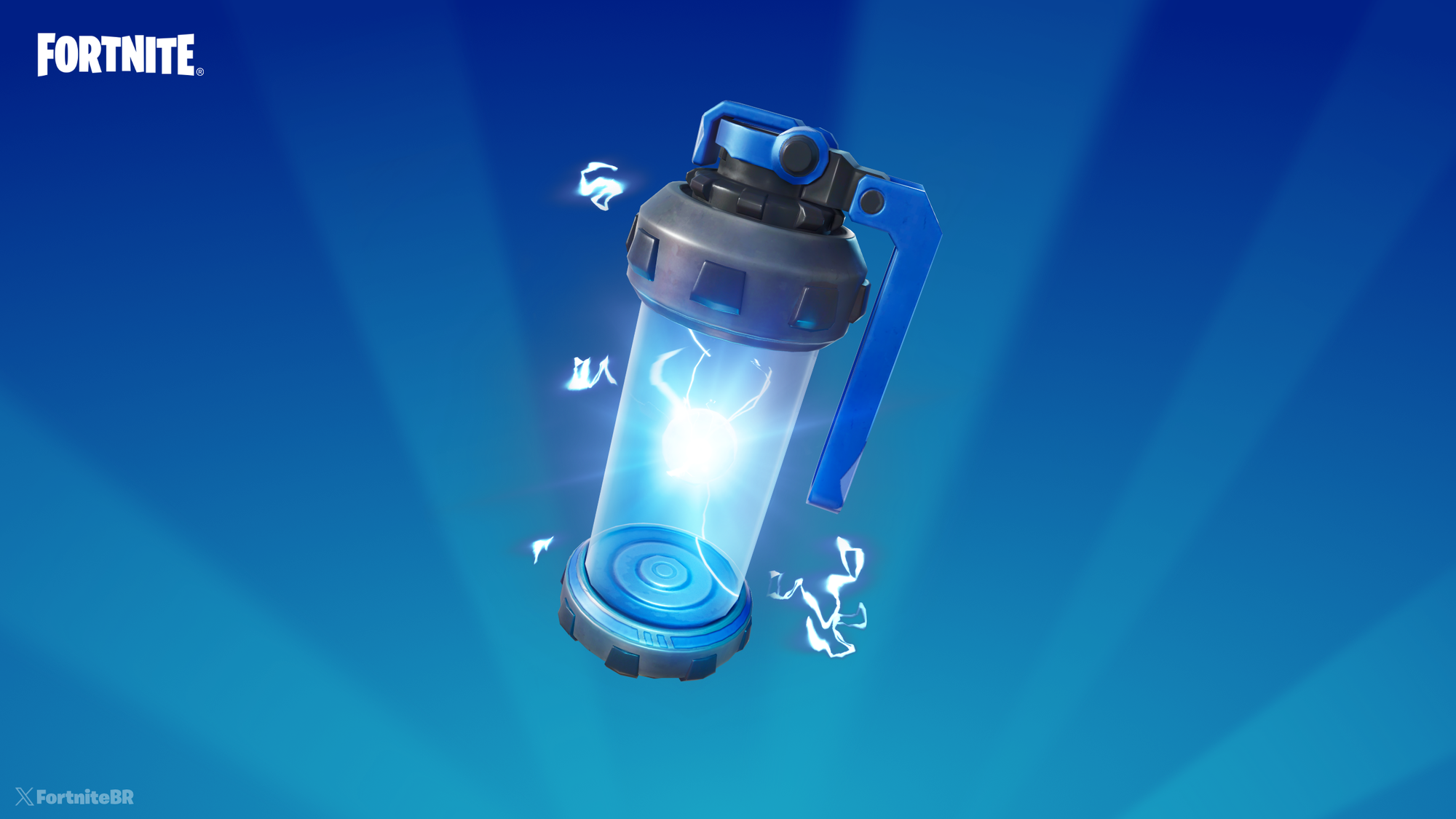 New Reality Augments
It's likely we'll see the introduction of new Reality Augments today - there's currently eight unreleased perks in the game files:
High Voltage (receive 1 Business Turret & 2 Shield Breaker EMPs)
Storm Chaser (reduces stamina drain when sprinting, reduces stamina drain further in storm)
Revamped Siphon (heals 0.8 health per shot)
Ninja Training (increases movement speed by 1.3x when crouched)
Farm Fresh (farm items give +10 extra healing)
Marksman Crit (increases DMR headshot damage by x0.15)
Trick or Treat (Halloween candy gives +10 extra healing)
Witchy Warrior (Witch Broom cooldown is 20% faster)
[source: iFireMonkey]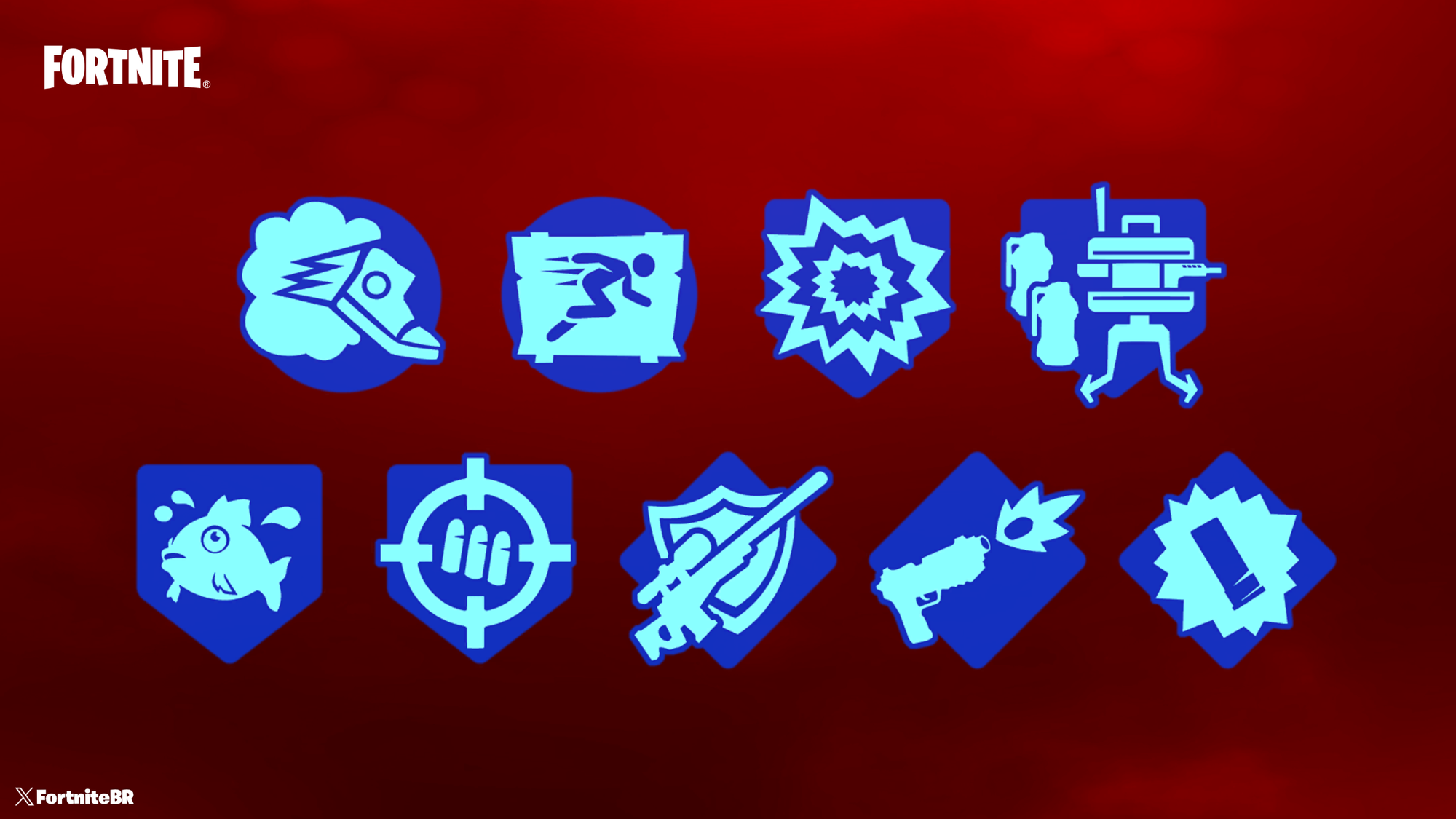 Since this is only a hotfix and not a downloadable update, there will be no bug fixes. Fortnite's next major update will be released on September 12, 2023.
---
In other news, 45 upcoming Fortnite Outfits have been revealed in a new Epic Games survey. Click here to read more.
Follow us on Twitter 𝕏 (@FortniteBR) and Instagram (@FortniteBR) to keep up with the latest Fortnite news, leaks and more.