Fortnite's Sky Fire event Shuts Down the Game for 12 Hours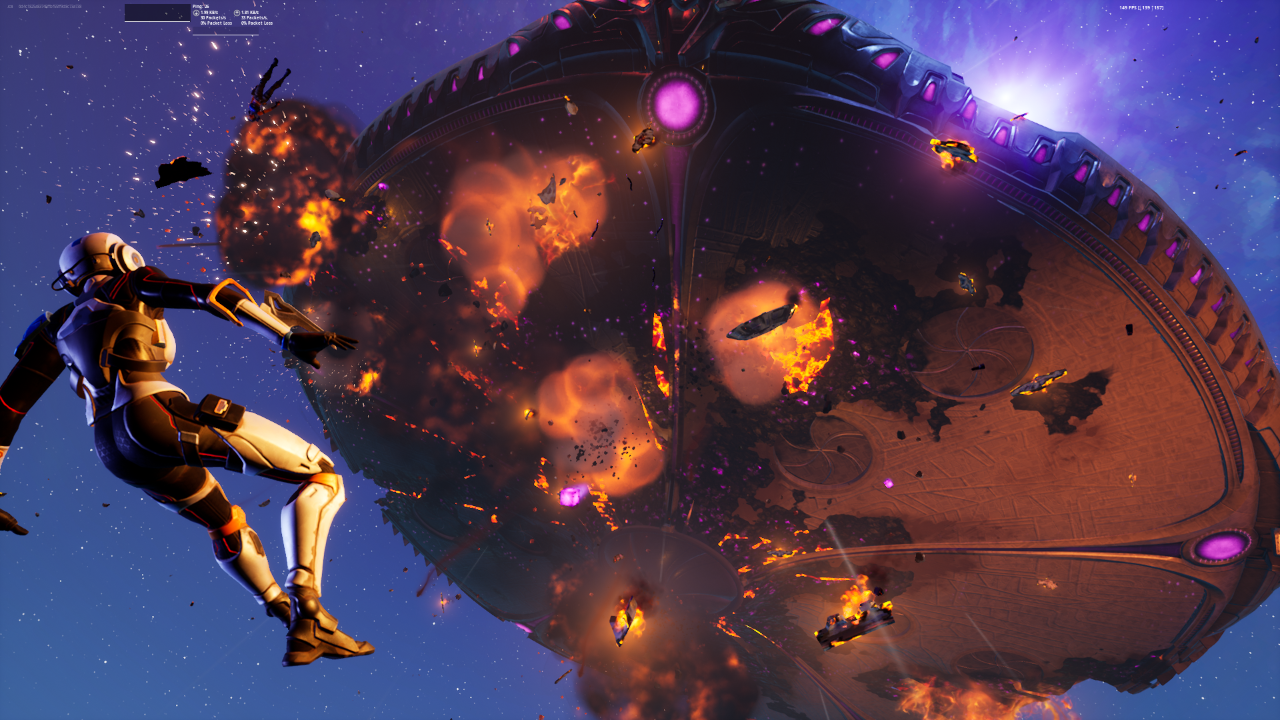 After 97 days, Chapter 2 Season 7 of Fortnite has officially ended with a bang during the Operation: Sky Fire live event.
The event followed the storyline built up throughout the Season of Aliens abducting parts of Fortnite's map, eventually leading to a retaliation from the people of the island.
The event ended with The Mothership being destroyed and crashing into the Island, along with a number of purple cubes, the new blue cube named "Bluevin", familiar Fortnite characters and burning UFOs. During the chaos at the end, the camera looked directly up to an oncoming UFO, which crashed directly into the player and sent them to a 'To Be Continued' teaser screen. This screen is all players can see if they login to Fortnite currently and won't be changed until the Season 8 update is available and downtime has ended.
Information about Season 8 has been slow and not much is currently known about the months ahead for players. The update is set to launch at 10AM BST and is expected to contain some major changes for the Island.
Keep up to date with the latest Fortnite Season 8 news and follow us on Twitter by clicking here.