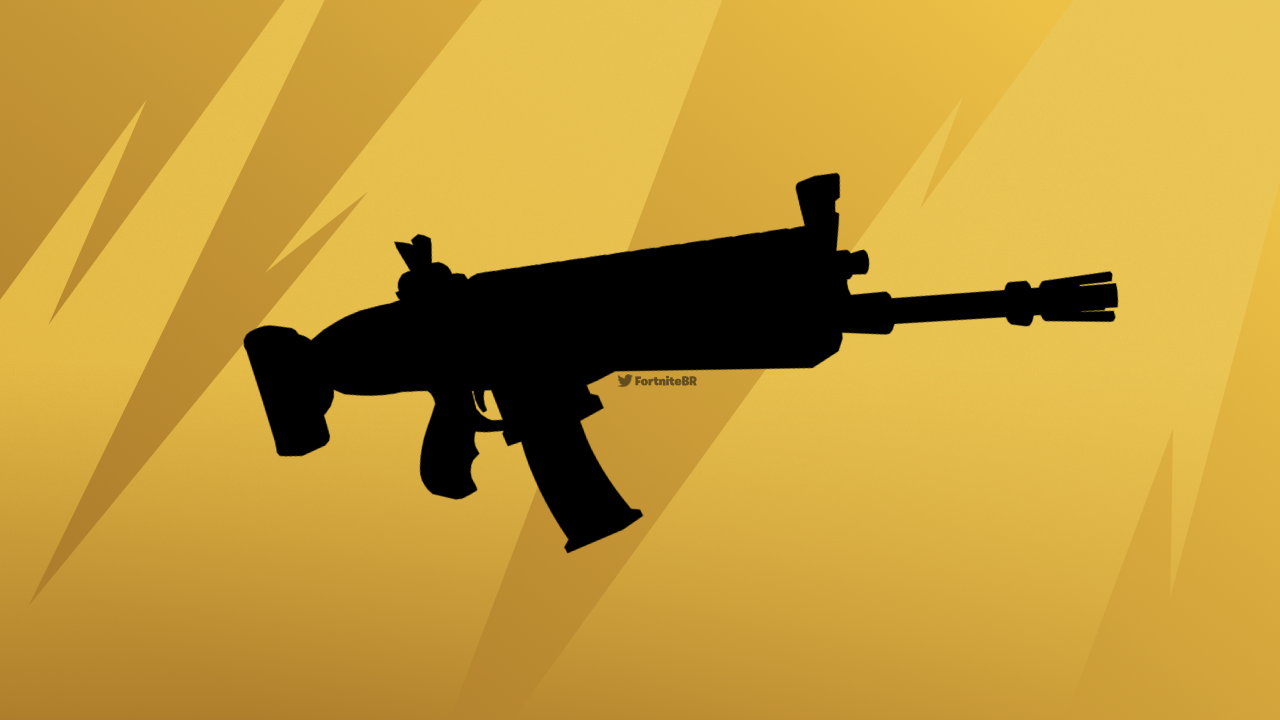 Fortnite data miners have discovered stats for a new Assault Rifle weapon in the latest update.
According to leaker HYPEX, the weapon will most likely be an Assault Rifle, as suggested by the similar values to existing rifles in-game. The leaked stats for the new weapon are as follows:
Damage: 25/24/23/22/22/22 (common - mythic)
Bullets per shot: 2/2/3/4/4/5 (common - mythic)
Reload time: 3/3/3/2/2/2 (common - mythic)
Headshot multiplier: 1.5x
Magazine size: 25
Fire rate: 3.5
Since a Mythic version is also be worked on, it's thought that the weapon could be released as early as Season 4, which launches on September 18th. Since vaulting the original Assault Rifle and Pump Shotgun in Chapter 3, Fortnite has released multiple updated versions that deal less damage. These replacements have been the only weapons in the game for nine months, making them largely unpopular in the community. Despite millions of players requesting the return of the classic weapons, it seems Epic remains focused on introducing new versions to keep gameplay fresh.
Source: HYPEX
Note: The weapon icon used in the featured image of this article is for the existing Assault Rifle. No images of the new weapon have been leaked.
---
In other news, Secretlab has launched the new Fortnite Edition of the TITAN Evo 2022 gaming chair. Click here to read our review and enter our giveaway.
Follow us on Twitter (@FortniteBR) and Instagram (@FortniteBR) to keep up with the latest Fortnite news, leaks and more.