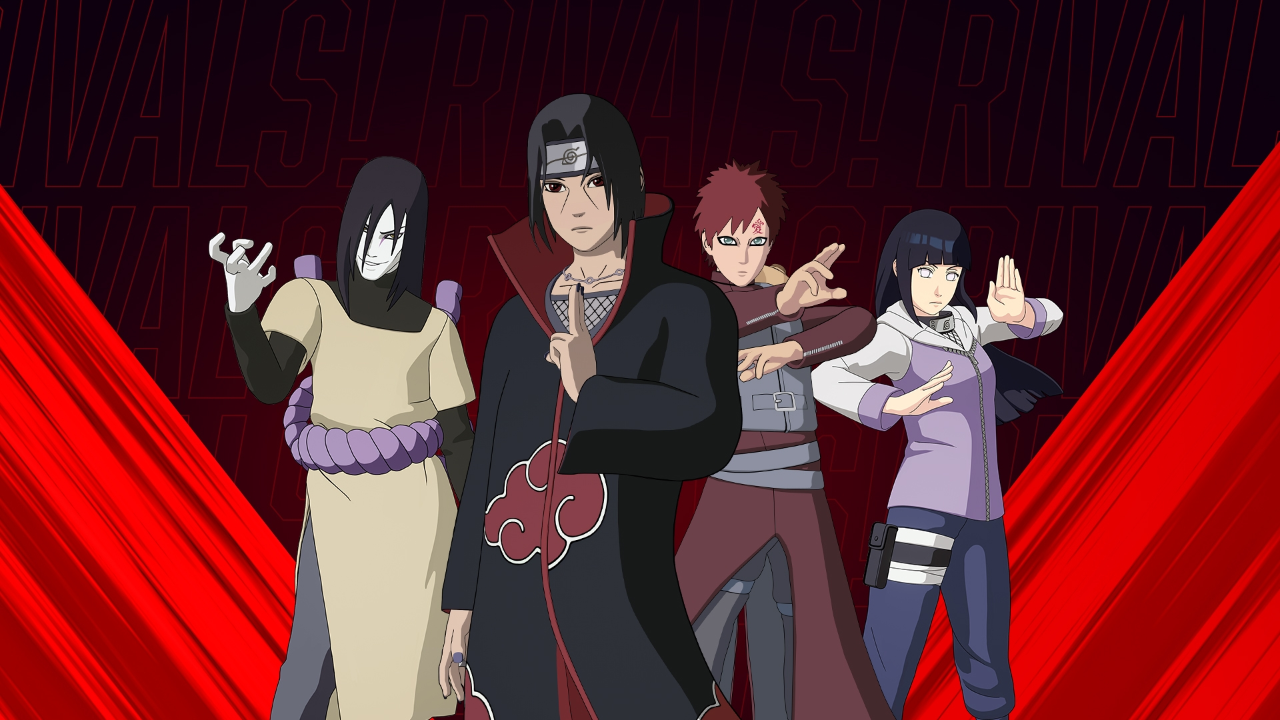 The new Naruto Rivals Set is now available in the Fortnite Item Shop for a limited time.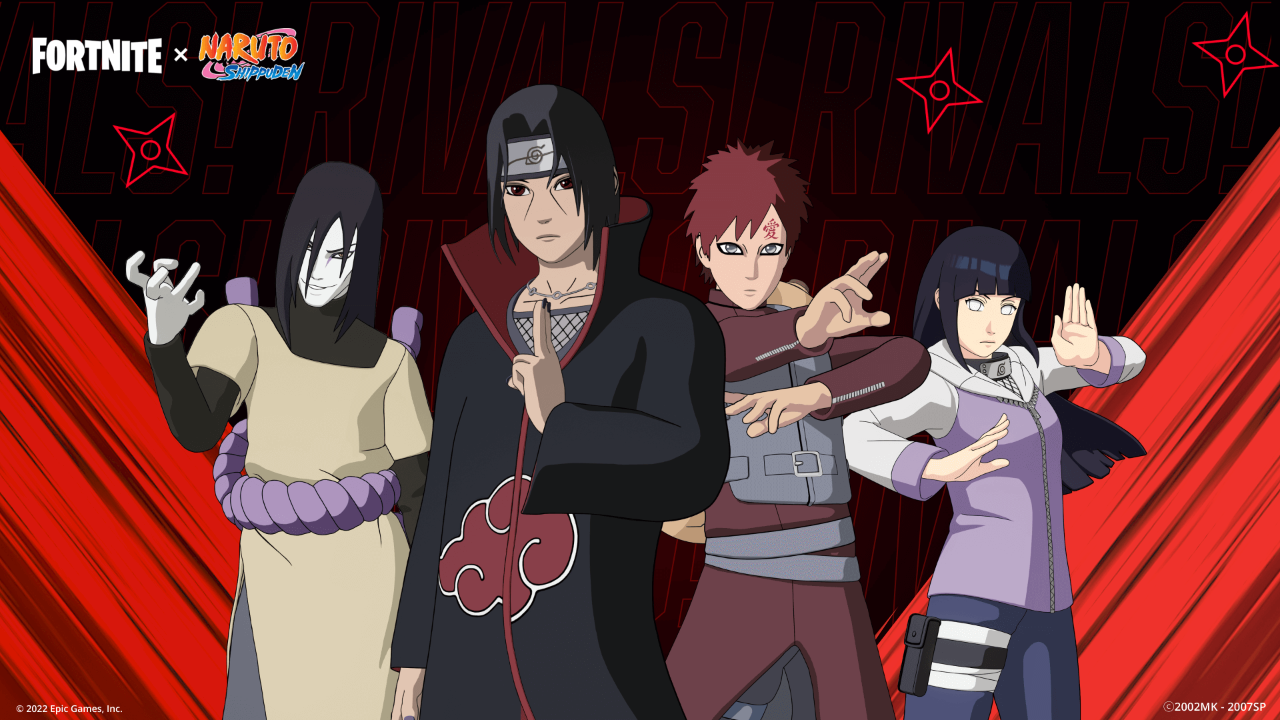 Available for a total of 11,700 V-Bucks across six Bundles, the Naruto Set contains the following cosmetics:
Gaara Outfit
Itachi Uchiha Outfit
Hinata Hyuga Outfit
Orochimaru Outfit
Sakura Haruno Outfit
Kakashi Hatake Outfit
Sasuke Uchiha Outfit
Naruto Uzumaki Outfit
Black Ops Mask Back Bling
Demon Wind Shuriken Back Bling
Gaara's Sand Cloud Glider
Hidden Leaf Cloak Back Bling
Hinata's Backpack Back Bling
Kurama Glider
Manda Glider
Pakkun Back Bling
Sand Gourd Back Bling
Scroll Back Bling
Snake Sword Pickaxe
Striking Shadow Snakes Emote
Hidan's Scythe Pickaxe
Rasenshuriken Emote
Sword of Kusanagi Pickaxe
Akatsuki Wrap
Back Ops Sword Pickaxe
Kunai Pickaxe
Minato's Kunai Pickaxe
Ramen Break Emote
Summoning Jutsu Emote
To collect the Set, simply head to the Item Shop tab in Fortnite and navigate your way to the 'Naruto' section. The cosmetics are expected to remain available for over two weeks. We'll warn you in our leaked sections article before they leave the shop.
To view the full Item Shop for today, head to fnbr.co/shop.
---
In other news, crossovers now make up over 50% of all newly released Fortnite cosmetics. (click to read)
Follow us on Twitter (@FortniteBR) and Instagram (@FortniteBR) to keep up with the latest Fortnite news, leaks and more.