NFL skins coming soon to Fortnite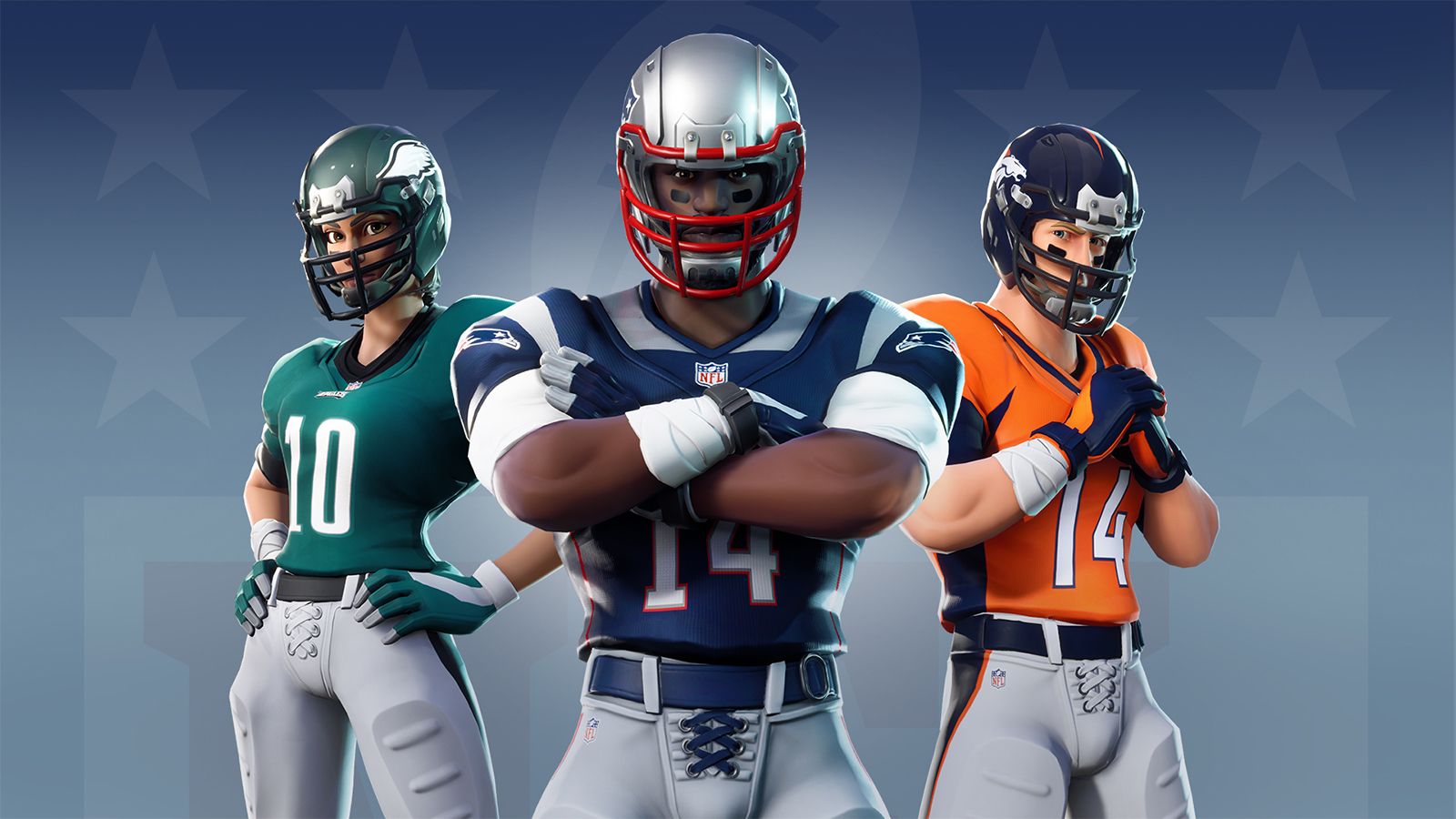 Update: We'll also be getting other football-themed cosmetics, as revealed in a press release by the NFL:
"In addition to NFL team outfits, there will be football-themed emotes, harvesting tools, gliders, and even a referee outfit, so players can  bring their passion for football into Fortnite."
---
Epic Games have just announced in a new blog post that they're teaming up with the NFL to bring NFL themed outfits to the in-game item shop. Here's a preview video:
They'll be dropping this Friday, November 9 at the usual reset time of 7pm ET/12am UTC.
If you purchase one of the skins, you'll be able to switch the style to any of the thirty-two NFL teams or a Fortnite team and display any number from 1-99 on your jersey. NFL outfits are available for both male and female characters.
"This partnership represents a great opportunity for millions of NFL fans who are Fortnite players to express their fandom inside the game while at the same time exposing our brand to countless others." - Brian Rolapp, Chief Media and Business Officer at the NFL
What are your thoughts on this collaboration? Which team will you be representing?
SOURCE: NFL