Rambunctious Emote Removed from the Item Shop after One Hour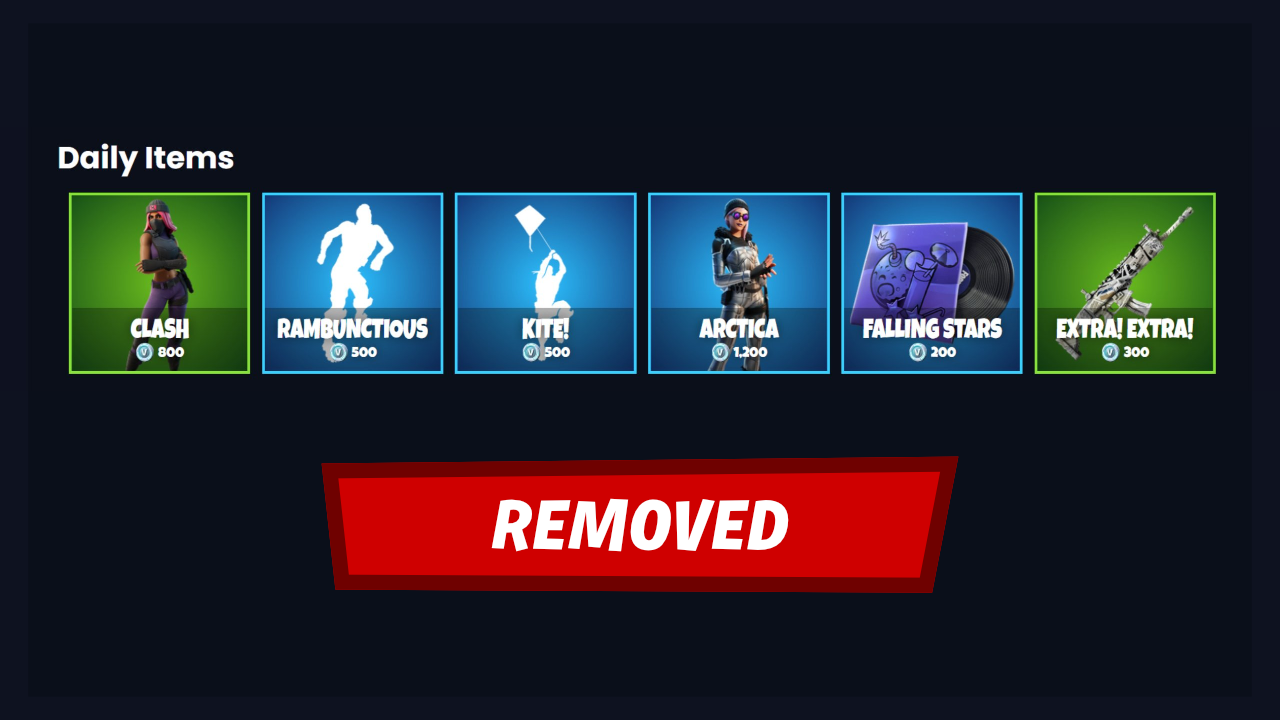 Fortnite disabled the 'Daily Items' section from the Item Shop yesterday - a change that was made to remove the Rambunctious Emote from the rotation.
The 'Daily Items' section for December 7th featured six cosmetics, with one of them being the rare Rambunctious Emote that hadn't been available since November 2018. The following cosmetics were also available in the removed section:
Clash Outfit
Kit! Emote
Arctica Outfit
Falling Stars Music Pack
Extra! Extra! Wrap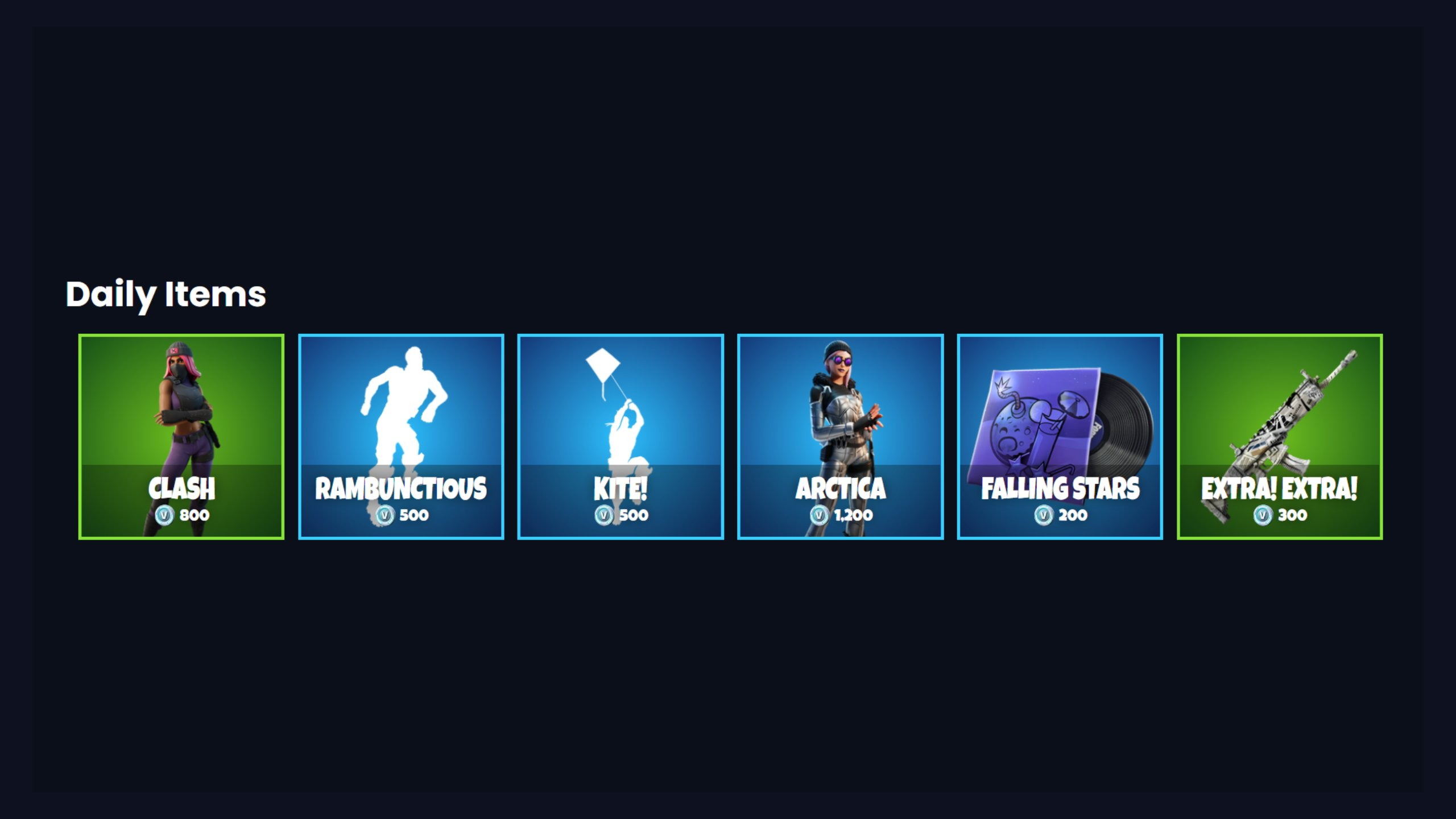 The removal comes just one day after Epic disabled the Tidy Emote from the shop when it returned for the first time in over 1,400 days. It looks like the addition of both Tidy and Rambunctious in recent Item Shops was a mistake made by Epic. The Emotes were originally blacklisted from returning to the Item Shop following multiple lawsuits against Fortnite in 2018 that claimed the dances were stolen.
Just like Tidy's removal, Epic again stated that they're aware of the missing section and that it "will return in the next Item Shop Refresh". Fortnite appears to have sorted their internal problems out as today nothing else that was supposedly blacklisted returned.
As always, we'll keep you updated with the latest.
---
In other news, Flakes Power is joining the Fortnite Icon Series. Click here to read more.
Follow us on Twitter (@FortniteBR) and Instagram (@FortniteBR) to keep up with the latest Fortnite news, leaks and more.